Sponsored
Printmaking to songwriting: How agency talent gets creative out of the office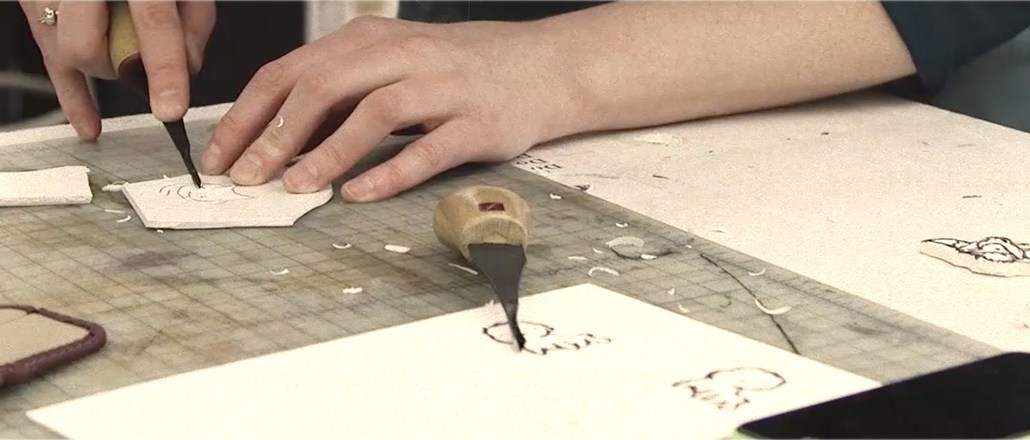 This article and video were created by the Digiday Content Studio.
When he landed in New York for his first media job, Brian Tell was so taken by the creative energy pulsing through the city that he dusted off his guitar and got serious. "I started performing and going to open mics while writing poetry, which then turned into songs," said the associate director and planner at The Media Kitchen.
A curious thing happened. Skills he learned while songwriting began to bleed into his day job: weaving media strategies into clear, convincing narratives for brands. "You have to learn how to structure something that people are going to want to engage with. Music basically does what every brand wants to do, which is create engagement. From physical to emotional, it changes your mood."
So with creative inspirations like these, why do media agencies get a bad rap as the "uncreative" agency sibling? According to Tell, before digital, planners had few options to choose from, leading to staid planning techniques. But now, the game has been upped exponentially. "With the increase in the digital environment, you have to be very intelligent and very creative, thinking on your feet, analyzing hundreds of different properties."
Ad rendering preventing in staging

Ad position: web_incontent_pos1
Some agencies are throwing off this unbecoming stereotype by encouraging these hidden sources of creativity. "We have a written policy that enables people to flex their hours according to the needs of their day and their life," said Dan Dobson-Smith, global head of talent development and culture at Essence. Have to be at an opening or event for your passion? The company understands.
If you ask Tell, it's worth it. Even the experience of performing has bolstered his career, this time in the form of those crucial client presentations. "When you're counting in on that song and you have five other people on stage with you, for those next three to four minutes, you cannot mess up. If you do, you have to improvise, and you have to figure out how to get back in the groove."
If a client isn't feeling what he's putting out there, he has to "give them an alternative approach, or provide them with some answers."
Another tactic Dobson-Smith employs is giving Essence's staff license to form groups on-site centered on a particular hobby or pursuit. "We have book clubs, restaurant clubs, video gaming clubs, and these are all generated by our employees rather than being generated by our company."
Ad tech companies are following suit, and some go even further. "We offer all of our employees who have been with us for five years a one-month sabbatical," said Lorraine Buhannic, director of talent acquisition at AppNexus. "A lot of them use that time to travel to places to pursue things they're deeply passionate about, whether that's climbing or learning a new language.
"Having that breadth of experience when they come back helps them be more effective in their roles. We've had employees come back and say, 'I've been in a management track for a few years, but I actually really want to go back to doing client work. I'm passionate about those conversations, and I want to find a way to make that a bigger part of my day-to-day.'"
This supportive environment pays dividends for the agency's approach to strategy. "When you put people together from different walks of life with different hobbies or pursuits and you have an atmosphere in which people are encouraged to express their creativity and who they are, then you create this amazing atmosphere of creative tension and creative differences that can really help people approach problems from different angles," said Dobson-Smith. 
Interestingly, the creativity flows both ways, as Tell discovered when he took a copywriting class meant to help him at work. "Saying more with five words and evoking some beautiful image in fewer words had a tremendous effect on my skills as a songwriter."
And making these passions more public helps other employees who might not be as self-motivated. "Creativity and innovation can be perceived as a dark art, as something that other people do because it's a mythical thing that you have to be a certain type to be," said Dobson-Smith. "For me creativity is about imagination and imagining new ways of thinking, new ways of doing and new ways of seeing. Every single human being has the ability to be creative."
Tell agrees: We're in the midst of an advent of the amateur. "These days, you can try your hand at multiple different things. You can explore and experiment and put things down if they don't work and go pick up and try something else."
Ad rendering preventing in staging

Ad position: web_bfu