'This is one of the quick things you can do:' The ad industry reconsiders terms like 'blacklist' and 'whitelist'
June 16, 2020 • 5 min read
•
•
Over the past couple of weeks, advertising and media executives and staffers have been doing a lot of overdue soul-searching about racism, inequality and how companies can better foster diversity within their ranks.

Some of the changes required may take years to start yielding significant results and may make the status quo feel uncomfortable. But with other small changes, the industry can start making a positive impact today.

Back in 2017, the advertising industry was up in arms over brand safety. The Times of London had just run its "Big Brands Fund Terror Through Online Adverts" investigation and advertisers were finding out the hard way that they should have tightened their brand safety restrictions far earlier to avoid appearing alongside offensive or illegal content.

At the time, U.K. communications consultant Tanya Joseph — who then was consulting for U.K. advertiser industry trade body ISBA — was attempting to rally the industry to stop referring to the term "blacklist" when referring to the list of sites and content providers advertisers sought to avoid appearing on and "whitelist" for the list of approved content. An alternative, she suggested, was to use words like "safe list" and "block list" to avoid using a connotation that links the word "black" with bad and "white" with good.

Joseph, who is Black, said she was met with "lots of eye rolling."

"It's a sort of institutional microaggression. People don't realize constantly associating black with [a] negative is insidious and tiring," Joseph said. "I know in the grand scheme of things it's not the most offensive thing, but it's the everyday mundanity of it that makes it really exhausting."

The use of the words "blacklists" and "whitelists" is still commonplace in the ad industry three years later.

According to the Oxford English Dictionary, the word "blacklist" originated in the 17th century and referred to a list of individuals suspected of antisocial behavior or being a traitor, Kriszta Eszter Szendroi, a professor of linguistics at University College London told me. Use of the word picked up again in the 20th century and referred to all sorts of power relations: Employers would create a blacklist of individuals suspected to be partaking in trade union activities; in turn, trade unions created blacklists of employers, Szendroi said. Also at the turn of the century, during Prohibition, blacklists were created for suspected habitual drunkards likely to face the consequences of the law. Later in the 20th century came the "Hollywood blacklist," where people believed to be Communist sympathizers were denied work in the entertainment industry.
Szendroi told me that we should think of words and the meanings they represent as a network of nodes, connected via wires in the brain. Each word corresponds to a node and they are connected to other nodes via those wires, creating a sort of 3D web. If words sound similar, have close meanings, or are often used together, those words are often connected in the brain.

Szendroi explained that if you use the word "black," it's immediately wired with the word "white," which has the opposite meaning. The use of "black" and "white" divides individuals, or products, companies or internet sites into two distinct groups — you can't be on both. And, clearly, they are wired with racial definitions — and tensions.

"The way language is … no matter what meaning you are using the word under — all the connotations also come up," via those nodal connections, said Szendroi. In the instance of blacklist/whitelist, Szendroi said, "I don't think the terms were used with any racial background but that doesn't mean we can just make that [association] go away, because of the way our brain works."

In a paper published in the Journal of the Medical Library Association in 2018, academics Frank Houghton and Sharon Houghton wrote that the use of terms like blacklist and whitelist are inherently racist and needs to cease.

"Such terminology not only reflects racist culture, but also serves to reinforce, legitimize and perpetuate it," they wrote.

The use of blacklists and whitelists isn't just confined to the advertising and media industries. Over the years — and especially in recent days — a number of tech companies have sought to instead use terms like blocklist/allowlist instead. The team behind web application framework Ruby on Rails, for example, made the change in 2018 having initially dropped references to "Master/Slave" terminology that is pervasive in technology. "Master" refers to the original version of a device, process or repository, which subsequent or replica devices, processes are controlled by. Better alternatives? "Primary" and "Replica," or "Main" and "Secondary."

For most advertising industry executives, replacing "blacklist/whitelist" doesn't require rewriting an entire codebase. They can simply commit to instead use terms like "blocklist/allowlist," "safelist/denylist," or "inclusion/exclusion" from this moment forward.

Last week, GSK EMEA media director Jerry Daykin posted on LinkedIn to implore the industry to stop using the "blacklist/whitelist" nomenclature. Stephen Loerke, chief executive of the World Federation of Advertisers, responded, "You're right … words have weight. We've decided at WFA to drop black [and] white lists from our vocabulary. We call them inclusion [and] exclusion lists from now on." I'm told the IAB in the U.K. is also talking to its members to ask them to change their terminology.

As Joseph put it to me, communications companies should pride themselves on using the simplest language possible that can't be confused or misconstrued. Clearly there are more important and very necessary changes required for advertising and media companies to address race that will take a period of reflection and a long time to implement.

But, Joseph said, "This is one of the quick things you can do to change things."

https://staging.digiday.com/?p=369960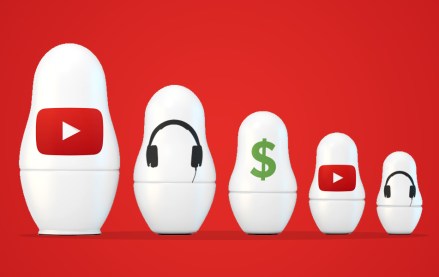 August 17, 2023 • 3 min read
•
•
Adalytics Research asks, 'Are YouTube advertisers inadvertently harvesting data from millions of children?'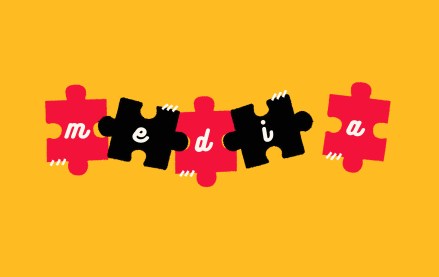 August 17, 2023 • 10 min read
•
•
Publishers' Q2 earnings reveal digital advertising is still in a tight spot, but digital subscriptions are picking up steam.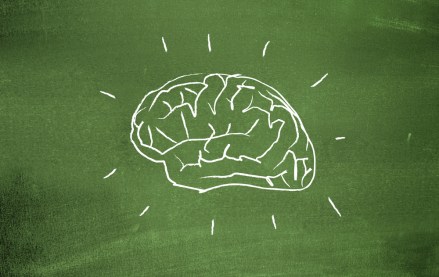 August 17, 2023 • 5 min read
•
•
Experts reflect how the failures of social media and online advertising can help the industry improve the next era of innovation.