How Teen Vogue is maintaining its 'woke' momentum in the Trump era
May 3, 2017 • 7 min read
•
•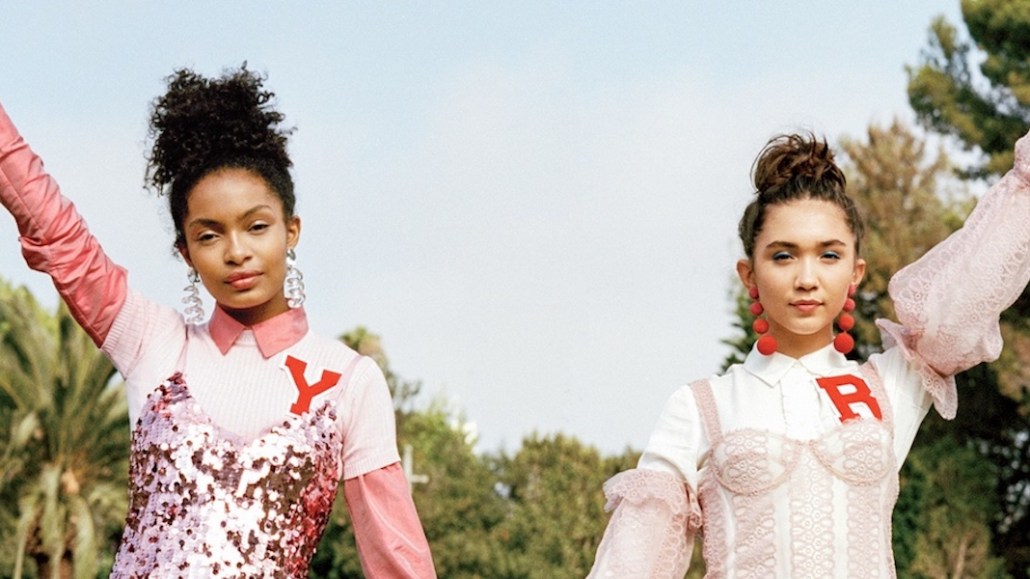 To celebrate Glossy's one-year anniversary, we're spending a week profiling the standout change-makers who inspired us in our first year. These insiders are currently transforming the fashion, beauty and luxury spaces.
When Nancy Reagan passed away on March 6 last year, Phil Picardi, Teen Vogue's digital editorial director, wasn't sure if the news fit into the scope of the online magazine's political news coverage. The bulk of Teen Vogue's readership wasn't yet born when Reagan was in office, but, Picardi realized, that might mean they're in the dark about an important issue surrounding the Reagan administration's legacy.
"The Reagan administration's ignorance of the HIV crisis, its painting of it as a kind of 'gay cancer,' was problematic. Nancy played a big role in that," said Picardi. "[Reagan's] legacy deserves a lot of scrutiny, especially from teens today advocating for LGBTQ equality."
The story, written by Polly Mosendz, received "troves of hate mail," according to Picardi. But it also received a shout out from journalist Dan Savage on his podcast, Savage Lovecast. He claimed that Teen Vogue was the only media company to acknowledge Reagan's AIDs legacy.
That recognition spoke to the cadence with which Teen Vogue has maintained consistent political and social news coverage starting in 2015 — weighing in on current events through a feminist, LGBTQ-friendly, Black Lives Matter lens — on top its fashion, beauty and celebrity coverage.
Attention has followed: U.S. traffic to TeenVogue.com has grown to 8 million unique visitors as of March, up from 3.5 million in 2016, according to ComScore. At the same time, it's gained a new reputation as a political force for a younger demographic, winning two Webby Awards, a GLAAD Media Award nomination and a Digital Visionary Award from the Center for Democracy and Technology this year.
Now that a historic election is over, the Teen Vogue team is tasked with carrying on that momentum, with the Trump administration serving as a looming backdrop.
"He was the bane of our existence"
Teen Vogue's political voice has spawned coverage of its own, with publications like The Atlantic and The Guardian all hoping to answer the question, "How did Teen Vogue become a platform for young political activists?" Over the course of the election, Twitter buzzed with similar confusion: "When did Teen Vogue become woke?" The typical tone when talking about Teen Vogue and politics is incredulity.
.@teenvogue may be an unlikely source for a detailed look at "Gaslighting" + Donald Trump, but there you have it…https://t.co/mgh534J8AG

— Dan Rather (@DanRather) December 11, 2016
THE YEAR IS 2017 AND TEEN VOGUE IS WOKE AF 👏🏼👏🏼👏🏼 https://t.co/3mixidOFCn

— ellen degenerates (@gwil17) April 20, 2017
Who would've known Teen Vogue would be one of the most woke companies in such a critical political/social crisis? Not I

— Mari (@mari_glass) March 16, 2017
Attention to the site's coverage hit a peak when freelancer and Teen Vogue political columnist Lauren Duca wrote the piece "Donald Trump Is Gaslighting America" on December 10. The post was picked up by mainstream publications and discussed on cable TV. While it led to the public giving the site a second look as a serious force in political coverage, it also tied Teen Vogue's political vertical to Trump's ascent to office.
"We're often framed as having picked up politics as a direct opposition to Trump," said Picardi. "I resent that. He was the bane of our existence. For this to be, for many of our readers, the first election they were participating in — that was massively frustrating."
Political coverage actually started back in 2015 when Picardi joined the publication from Refinery29. He noticed two white spaces in coverage: politics and wellness. The impetus wasn't Trump, but rather a newsroom-wide realization that the site was underplaying the interests of today's teen readers, who have their eyes open to what's happening in the world.
"People always ask when Teen Vogue got so political," said Duca, whose political column, Thigh-High Politics, is regularly featured on the site. "It was already there before Trump. The work they had already done around campus rape, sex ed, sex positivity, resources for the trans community — those are all 'woke.' But as the election ramped up, so did our coverage."
In the aftermath of Inauguration Day, the site is witnessing a rise in "Trump fatigue" — Picardi noted that articles with Trump's name in them are seeing less traffic than they had before. Instead of focusing on the president's every move, the site's priority is personal narratives. It built on its "Ask a Muslim Girl" series with new Syrian and Native American subjects. A video series starring Little Miss Flint sheds light on what it's like to live in Flint, Michigan during its clean water crisis.
"By bringing real stories about real people to life, Teen Vogue is helping young people better understand themselves and appreciate how each of them fits into the world around them," said Claire Graves, managing director of the Webby Awards. "They're [tackling] some of the most sensitive and controversial issues facing young people today."
The woke list
In March, Facebook's algorithm changed again, causing a blow to Teen Vogue's social traffic that was worse than the team expected. In reaction, the digital newsroom cut back on the number of posts published per day, from 70 to 80 to closer to 50. Key performance indicators changed, too, with focus shifting to time spent on the page and page depth.
Reallocating resources from more posts to more quality posts and videos saw traffic bounce back in April, according to Picardi.
The site's top posts for the month were all originally reported: An "OG History" installment about Andrew Jackson's undeserved status as a hero president, a "Dear White Women" article about cultural appropriation at Coachella and a story on Michelle Phan's social media exodus.
"The answer to softer Facebook traffic wasn't more, more, more, which can be the knee-jerk reaction," said Picardi. "The answer was to stop chasing everything and invest in the talent you have. It's great for us to celebrate the wins that we didn't have to pick up from elsewhere."
Under Allison Maloney, the site's news and politics editor who joined in April, Teen Vogue also launched two features for readers wanting to stay in the know: a daily news roundup, called "The Woke List," and a themed standalone newsletter, "The Wokeletter." According to Picardi, the newsletter's open rate has surpassed that of the main Teen Vogue newsletter since it was launched in April.
Not everyone has embraced the newsletter, however. Media site Galore has called out Teen Vogue for merely cashing in on "woke" being a current trend. The site also made the claim that Rookie magazine subtweeted Teen Vogue, by discrediting the notion of "wokeness as commodity."

"Our voice had to change"
Picardi answered claims that Teen Vogue's simply aboard the resistance bandwagon by pointing to the site's tentpole verticals.
"Our voice had to change in fashion, beauty and celebrity, too," said Picardi. He called out new features, like "Dear White Women," that takes fashion and beauty trends to task for appropriation, and "Body Party," a Webby award–winning video series starring plus-size model Ishka Lawrence. Teen Vogue had never featured plus-size models in its editorial before the series.
"What Teen Vogue is doing is empowering young women with information and not letting these incredibly important events feel out of grasp," said Duca. "I wish a site that took young women seriously wasn't seen as trivial."
While not every story will be a heavy-hitting think piece, Picardi said that will stay represented in daily content. Moving forward, the publication plans to bring attention to upcoming midterm elections, as well as movements that aim to get women involved in politics.
"Representation is clear across the site. That's what makes it authentic for us," said Picardi. "If we had a woke politics section, while still telling people trend dos and don'ts by body type, that wouldn't fly."
https://staging.digiday.com/?p=234788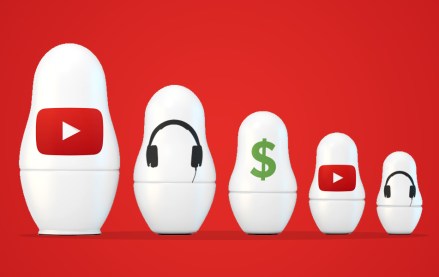 August 17, 2023 • 3 min read
Adalytics Research asks, 'Are YouTube advertisers inadvertently harvesting data from millions of children?'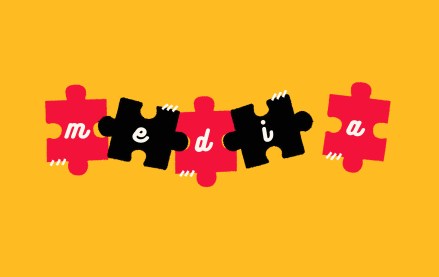 August 17, 2023 • 10 min read
Publishers' Q2 earnings reveal digital advertising is still in a tight spot, but digital subscriptions are picking up steam.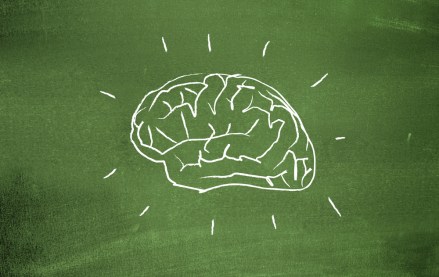 August 17, 2023 • 5 min read
Experts reflect how the failures of social media and online advertising can help the industry improve the next era of innovation.