There's a new game in town. First, create video content. Next, get big brands to pay big bucks for pre-roll video ads. Finally, pay people to watch the content — and the ads, of course.
That's pretty much what's going on for publishers such as Conde Nast, Meredith, AOL and Entrepreneur.com, which are all listing content on rewards platform Swagbucks. The Swagbucks model is a simple one: The company "rewards" consumers in virtual currency if they complete certain "activities," some of which include watching publishers' videos or loading their article pages. Users can then exchange their swagbucks for gift cards for major retailers, including Amazon, Walmart and Target. Publishers pay Swagbucks for generating video views on the content.
On Friday, for example, users that viewed two videos on Entrepreneur.com for at least 45 seconds each were awarded one Swagbuck, the equivalent of roughly 2 cents, for their trouble. Both of those videos featured 30-second pre-roll ads for Intel. Conde Nast's Wired was running a similar offer, only users had to watch four videos to earn their swagbucks. Those videos also featured pre-roll ads for Intel.
Meanwhile, content from AOL's On video distribution network is all over the Swagbucks site, featuring pre-roll ads it has sold to major brands like Time Warner Cable. Content from AOL's partners is also used to entice users. "Take a Break with WSJ's Quirkiest Videos of 2013," one activity invitation said, promising three swagbucks in return.
"We don't look at it as paying users to watch" said Fred Santarpia, chief digital officer of Conde Nast Entertainment Group. "We see it as marketing to drive audiences to our content."
Maybe, but Conde is making sure these videos are monetized. The less charitable conclusion would be this is classic arbitrage. If Conde can sell a video ad at a $20 CPM, and if it is paying something around 1.3 cents per view, the result isn't bad. Santarpia said Conde Nast hasn't been working with Swagbucks long enough to figure out if it is turning a profit on its traffic but said it "might very well be." And if a campaign is under-delivering, publishers have been known to get creative in making sure it does.
And like every questionable practice in digital media, this is one that is dependent on what the advertiser is buying. If an advertiser is OK with buying a video ad from a publisher, which is then shown to an incentivized audience, the general consensus is no harm, no foul. But whether that's disclosed is an open question in many instances. Typically when agencies buy pre-roll video inventory from a major brand like Wired, they expect that publication's audience to consume it willingly, not for that publication to go out and pay consumers to watch it.
"It's definitely an issue. Personally, I want a truly qualified view, something organic where the viewer truly engages out of interest rather than some form of remuneration," said Gregg Colvin, chief operating officer at Universal McCann.
In other words, agencies don't expect consumers to watch their ads because they're being paid. Incentivized content consumption isn't necessarily a bad thing, but it depends whether or not a publisher is being transparent about where its audience is coming from.
There's also a question of the type of traffic rewards sites like Swagbucks drive. According to comScore data, Swagbucks' 4 million-strong monthly audience skews heavily toward females aged 25-34, which are 2.6 times more likely to visit the site than the average Internet user. The site is also particularly popular in the East North Central states, the measurement company's data says. It's not a stretch to assume the typical person maniacally clicking through videos on Swagbucks isn't exactly the sweet spot for an advertiser like Intel.
Swagbucks and Intel did not return calls from Digiday.
AOL said it works with Swagbucks specifically for its "highly targeted audiences" but stressed that buying views represents less than 1 percent of its business. "Incentivized views is something we continue to assess. It is not a core strategy for us, nor something we deliberately avoid," a spokesperson for the company said.
According to Entrepreneur Media president Ryan Shea, however, his company is wary of the perception its advertisers might have of the practice.
"We ran a small test with them for three days," Shea said. "We have not looked at the data yet and are not planning on running anymore until we all sit down and look at the numbers as well as how it would be viewed by our advertisers."
The larger issue is just what kind of business publishers are building if they need to rely on middlemen like Swagbucks to drive video views. It's easy to say these type of tactics aren't part of the core strategy, but it's unclear then why they are needed at all rather than focusing on creating quality content that attracts quality audiences for quality advertisers.
https://staging.digiday.com/?p=64079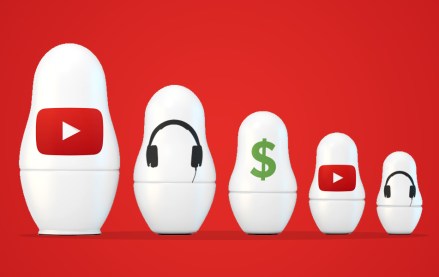 August 17, 2023 • 3 min read
•
•
Adalytics Research asks, 'Are YouTube advertisers inadvertently harvesting data from millions of children?'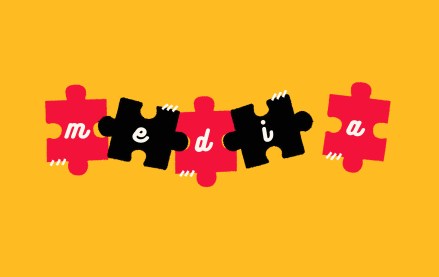 August 17, 2023 • 10 min read
•
•
Publishers' Q2 earnings reveal digital advertising is still in a tight spot, but digital subscriptions are picking up steam.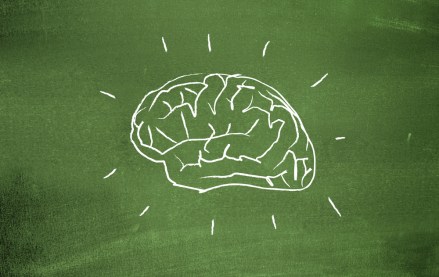 August 17, 2023 • 5 min read
•
•
Experts reflect how the failures of social media and online advertising can help the industry improve the next era of innovation.