Media Briefing: Gimme data control, say publishers to identity tech firms
April 8, 2021 • 11 min read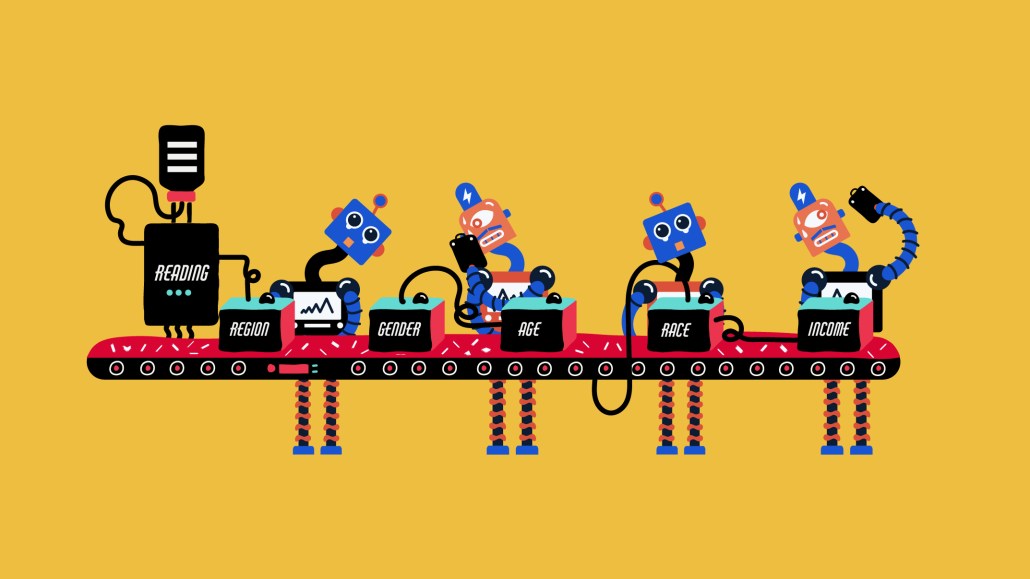 Ivy Liu
In this week's Media Briefing, platforms, data and privacy reporter Kate Kaye digs into how publishers are pushing back against the identity tech providers that are trying to access their first-party data.
Publisher pressure on identity tech providers
Digital media's ad revenue rebound
Person in the news: HuffPost's Danielle Belton
Digital media's fatal flaw, Condé Nast's Teen Vogue drama and more
Publisher pressure on identity tech providers
In the final months before third-party cookies are no more, publishers are getting an earful (and inbox-full) from identity tech providers promising steeper CPMs and a more even playing field with advertisers and ad tech firms. But they're on guard. For years publishers' audience data has been commodified and exploited by programmatic ad systems. So, whether they're testing third-party cookie alternatives or still biding their time, many publishers are protective of their precious audience data and want to make sure it will be valued fairly by identity tech firms.
The key hits:
Publishers want control over how their first-party data is made available to avoid recreating the third-party cookie's commodification trap.
They are willing to withhold ad inventory from being connected to identity tech and sold in open auctions.
But some are split over the trade-offs that identity tech providers offer.
ID firms promise that by authenticating their first-party audience data with the imprimatur of an identifier — often created using an email address gathered by the publisher — publishers have an opportunity to reap the rewards of premium ad prices and have more leverage in the ad market. Some publishers ain't hearin' it, though.
If publishers had a mixtape of ID tech data concerns, the track list might look something like this:
I want control
Insider svp of programmatic and data strategy Jana Meron is not keen on adding any identity tech to the company's sites anytime soon. She wants decision-making power over where ID-adorned impressions flow, but ID firms have told her those features aren't available. "There's no control offered yet for publishers to say, 'This is where I want to allow an identifier to be passed and this is where I don't want it to be passed,'" Meron said. "If I pass it into the open web, it can be [used to create] lookalikes and modeled and all kinds of things."
Buy-side rules
Publishers are worried that what will happen with identity tech may not change much at all from the current environment in which advertisers have used cookies in ways that commoditize publishers. "If the value of the impression is determined by what the buy side sees with that ID, they control the price, they decide the price, and all [a publisher is] doing is just passing on impressions," said Rob Beeler, CEO at digital ad consultancy beeler.tech, who has been evaluating ID technologies on behalf of publisher clients. He said that advertisers and their agencies have the sophisticated tech in place to analyze and supplement that impression with more data, which can diminish publisher value. "If all the publisher is able to do with these ID solutions is provide the email and the buy side sits on the data we've done it to ourselves again," he said. "It's exactly what's going on with cookies today."
Hold onto what's mine
BuzzFeed plans to make only certain inventory available for ID tech connections, such as targeting pools of people who click on affiliate links, said the publisher's svp of ad strategy Ken Blom. BuzzFeed recently launched an audience data platform called Lighthouse to create custom audience segments based on "pretty drilled-down behavior that we're not going to put out on the open web to buy," he said.
Gimme attribution
The way in which ID companies assign value to publishers' first-party data is a considerable factor for Sara Badler, svp advertising and partnerships at Dotdash, which owns publications like Verywell and The Spruce. That means ensuring the publisher's ad impressions and audiences are given the appropriate attribution when people view or take some sort of action. So, while she's reluctant to add alternate identity tech to any Dotdash sites currently, Badler said she is asking tech firms about the key performance indicators they measure. "How are you viewing us as successful?" she asked.
Lying to yourself
Publisher data isn't all that valuable if there's not enough of it, argued Andrew Kraft, COO of Maven, which publishes Sports Illustrated and TheStreet. "Publishers are lying to themselves about the value of their data," he said. While Kraft admits that ID firms are making money off of charging advertisers to match brand data to publisher data, he said, "that tradeoff is more than worth it" because it delivers identified audiences at scale by pooling it with other identified publisher inventory via demand-side platforms. He argued that publishers wouldn't be able to tap into demand for those larger identified audiences otherwise, which will help them generate higher ad rates compared to contextually targeted buys or inventory sold directly.
Admit it
Insider's Meron suggested Kraft's scale argument is a faulty one when it comes to audiences authenticated through an email link. Because the majority of people simply will not be logged in, "You're not going to generate scale there," she said. "Even on the New York Times, we're talking about 7 million email addresses; that's not the scale of the open web." — Kate Kaye
Confessional
"I'm wide open to innovation and new solutions and trying new things, but I get about three to four dozen emails a week from ad tech companies pitching me something context-related. I cannot physically, emotionally respond to them. I literally just hit delete."

— Chief revenue officer at a large digital publisher
Digital media's ad revenue rebound
In the end, 2020 turned out to be a banner year for publishers' and platforms' digital advertising businesses, though there is a fly in the champagne.
Despite the pandemic, in 2020 publishers' and platforms' digital advertising revenues increased by 12% year over year to total $139.8 billion, according to the IAB's annual "Internet Advertising Revenue Report" released on April 7.
However, while the digital ad revenue pie grew, so did the slice taken by the biggest companies, like Google and Facebook, though the report does not name them. The unnamed top 10 companies by share of digital ad revenue took 78% of the total digital ad revenue pie in 2020. The next 11 through 25 unnamed companies took 6%, leaving the remaining 16% — $22.0 billion out of $139.8 billion — for the rest of the digital media industry to split.
This disparity is not due to pandemic-frightened advertisers redirecting dollars away from publishers to put into platforms like Google, Facebook and Amazon. Instead, it's the continuation of a decade-long trend. "Over the past decade, [the top 10 companies' share of digital ad revenue] has gone from 70% to 78%," said Cohen.
To be clear, the $22 billion shared by the majority of media companies did mark an 8% increase compared to their share in 2019. But the top-10 companies' share increased by 14%, whereas the top 11 through 25 companies saw their share actually dip by 2% to signal that, as more money moves into the digital ad market, more of it is moving to those already receiving most of it.
In other words, the current digital media hierarchy appears to be hardening. — Tim Peterson
Numbers to know
44%: The percentage of all podcasts that have published fewer than four episodes, according to an Amplifi Media analysis conducted after Apple announced there are 2 million podcasts in existence.
$323 million: The price Graham Holdings paid to acquire Leaf Group, home to sites including Livestrong, Well+Good and the commerce platform Society6.
$680 million: The 11th-hour bid Hansbjoerg Wyss and Andrew Bainum made for Tribune Publishing, home to newspapers including the Chicago Tribune and the New York Daily News; Wyss and Bainum's offer tops the $635 million offer from Alden Global.
$4 billion: The valuation Clubhouse is seeking as it holds talks to raise more money. In January, a funding round pegged Clubhouse's value at $1 billion.
92%: The average difference in CPM between premium and non-premium video ad inventory in 2020, according to research from Standard Media Index.
Person in the news: HuffPost's Danielle Belton
HuffPost has had a tumultuous two months. Within weeks of BuzzFeed's acquisition of the news publisher closing in February, the new parent company laid off 70 HuffPost employees in March. All the while, HuffPost was without an editor-in-chief, a position that has been vacant for more than a year. But that's changing. On April 12, Danielle Belton, editor-in-chief of G/O Media's Black news and culture site The Root, will take over the HuffPost newsroom.
HuffPost has only had two other editors: founder Arianna Huffington left in 2016, and Lydia Polgreen, a former New York Times editor, is now at Gimlet Media. HuffPost executive editor Hillary Frey has been at the helm in the interim.
"It's really detrimental to having a strong editorial and voice with all the changes," said Peter Bittner, a journalist and lecturer at UC Berkeley Graduate School of Journalism. He called Belton's hire a "landmark event" after the "stormy seas" at HuffPost.
According to a former HuffPost employee who recently left the company, the staff is suffering from "low morale." They are seeking more diversity and representation in the newsroom and a unifying, leading presence from its next top editor. Belton, according to the employee, is committed to these efforts, which is a relief for staff. "The past year at HuffPost has been a turbulent one, but we could not be more excited for Danielle to lead its world-class newsroom and look forward to next week," a HuffPost spokesperson said.
Belton led The Root's newsroom for the last five years, where she was the first editor-in-chief and the youngest managing editor. In 2007, she created a pop culture and politics blog called The Black Snob, which has won a number of awards. "It will be very hard to fully fill Danielle's shoes," said Jim Spanfeller, CEO of G/O Media.
BuzzFeed CEO Jonah Peretti said at the time of last month's layoffs that HuffPost had lost more than $20 million in 2020 and could lose the same in 2021. "If anyone can turn [HuffPost] around and rally the troops, it'll be Danielle," Bittner said. — Sara Guaglione
What we've covered
Parenting publishers find value in a break from COVID coverage:
Publishers are shifting the tone of their pandemic coverage to reflect parents' everyday reality.
Some Spider Studios is no longer referencing the pandemic in branded content unless a client requests it.
Read more about parenting publishers here.
Google's cookieless ad targeting proposal under fire:
Google's proposed FLoC method of ad targeting has potential discriminatory and harmful impacts.
FLoC data could be combined with personally identifiable information to expose information about people's webpage visits and interests.
Read more about Google here.
Publisher ad alliances get a new look as cookie changes loom:
The Ozone Project has added more publishers to its alliance over the past year.
TrustX has doubled its daily revenues through the start of 2021.
Read more about publisher ad alliances here.
Yahoo's latest redesign could help the website reignite advertisers' interest:
Yahoo has begun rolling out an update to make its site more personalized to individual users.
The update could help the portal's standing among advertisers whose attentions have focused on Yahoo parent Verizon Media.
Read more about Yahoo here.
What we're reading
Vox's former top editor is launching a new non-profit for Black communities:
After resigning from her role as Vox's editor-in-chief last November, Lauren Williams decided to set out with her friend Akoto Ofori-Atta to build something brand new, according to a report by Nieman Lab. Together, they are creating a nonprofit newsroom called Capital B that will focus on civic journalism tailored to Black communities in the U.S. "Black communities across the country are not monolithic. Black people within communities are not monolithic. We want to think about how to most efficiently and effectively reach the largest group of people we can within a community," said Williams.
Digital media's fatal flaw is scale and lies:
For the past several years, the media industry has been marred by a steady stream of mass layoffs and closing publications with everything from incompetent leadership to greedy owners to M&A getting the blame, but that is only half of the story, according to a column published by The Atlantic. Josh Marshall, founder of Talking Points Memo, argues in his opinion piece that "the reality is that many early-21st-century news organizations are simply not financially viable." There is not enough revenue to match expenses and the rapid chasing of scale leads to the demise of stability, he said.
Condé Nast's Teen Vogue drama highlights a flailing push for diversity in media and the downside of cancel culture:
At 27 years old, Alexi McCammond was tapped as Teen Vogue's new editor-in-chief despite never running her own staff. She reportedly grabbed Anna Wintour's attention through national television appearances, but mere days after her hire, McCammond was out following resurfaced racist tweets, writes The Washington Post. This saga illustrates how Condé, and other publications, is trying to gloss over its diversity issues.
Playboy is creating a virtual art gallery to start its NFT business:
Using NFT marketplace Nifty Gateway, Playboy will be displaying and selling NFTs of Playboy's archive, reports Insider. Playboy will also use the platform to find and commission new artists for creating digital art as well. The company sees NFTs as "an enormous business opportunity," according to chief brand officer Rachel Webber.
Leaf Group is being sold to the owners of Slate and Foreign Policy:
Holding company Graham Holdings will pay $323 million for Leaf Group (owner of media brands Well + Good and Hunker as well as art marketplace brands Society6 and Saatchi Art) in an all-cash transaction that is expected to close in June or July, according to The Hill. Graham Holdings previously owned The Washington Post and Newsweek.
https://staging.digiday.com/?p=410149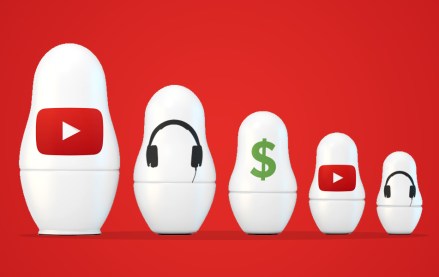 August 17, 2023 • 3 min read
Adalytics Research asks, 'Are YouTube advertisers inadvertently harvesting data from millions of children?'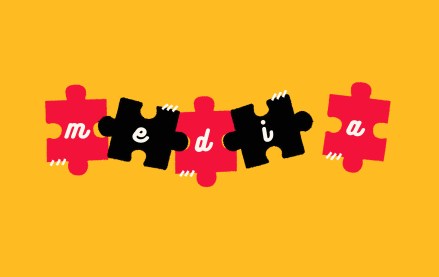 August 17, 2023 • 10 min read
Publishers' Q2 earnings reveal digital advertising is still in a tight spot, but digital subscriptions are picking up steam.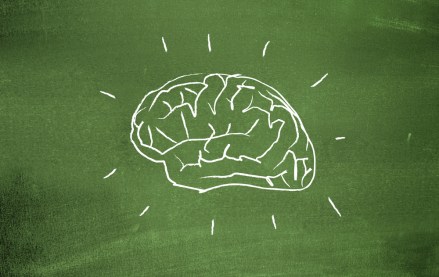 August 17, 2023 • 5 min read
Experts reflect how the failures of social media and online advertising can help the industry improve the next era of innovation.