Master mechanics: Media leaders modernizing the industry
March 20, 2018 • 10 min read
•
•
Modern media is not just having the right strategy. It's about execution. We profiled people who are doing the hard work of modernizing media, whether it's in forward-thinking data policies, killer newsletters, commerce strategies or staying focused on a passionate niche.
Content that converts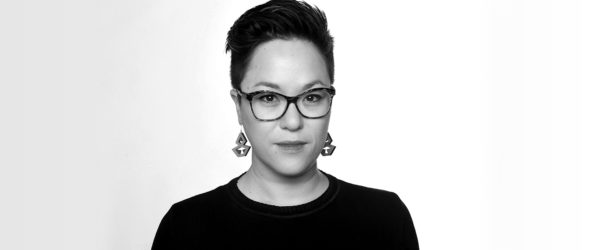 Wirecutter was a three-person tech-buying guide when Jacqui Cheng joined in 2013. Now, following its purchase by The New York Times in 2016 for $30 million, Wirecutter has a 70-person editorial team and staff of 100. Cheng belongs to a new class of editorial employee that's helping publishers diversify their revenue streams as they realize it's hard to survive on ad revenue alone.
Wirecutter's defining product is its more than 700 exhaustively researched product guides. The most recent guide to the best laptop backpack runs over 8,500 words, for example. Along with keeping existing guides updated, Cheng is responsible for expanding Wirecutter into newer product categories like small business software — "Best Online Fax Services," for example — and new editorial formats, including product tutorials and video, for Wirecutter as well as the Times. The goal is to build Wirecutter into a more mass consumer brand as e-commerce continues its push into the mainstream.
Getting there involves tapping the resources of the Times in a way that doesn't discredit the newspaper's journalistic integrity. So far, Wirecutter has been working with editors on Times desks including Smarter Living and Well and tapping Times reporters as sources: It got Eric Asimov, the Times' wine critic, to contribute to a guide on the best wine glasses last year.
Wirecutter has its sights on producing more video, which has been a hard nut to crack for commerce publishers. Wirecutter has been on YouTube since 2015, and only five videos it's published there have gathered five-figure view counts — but Cheng says she sees promise in GIFs and videos that show how products work and are tested, rather than visual versions of the exhaustive reviews that Wirecutter's known for. "It's something we're behind on," Cheng says. "I hope we can make video work for us this year."
Early on, Wirecutter guides were driven by the editorial team's search for solutions to their own tech problems. Gut instinct still plays a role, but so do things like search data, as well as a database filled with seasonal trends.
Some of those trends are straightforward. Interest in iPhone cases and accessories spikes every fall, for example, when Apple drops the latest iteration of its flagship product. Some are less obvious. Interest in emergency preparedness kits, for one, spikes in late summer.
"Sometimes we see things come up in [search] lists that we just don't think is a good product category," says Cheng, recalling a craze in 2017 for air fryers. "Occasionally, we'll do the [guide] and say, 'This is not a good product.'"
For many commerce publishers, there's incentive to cover product categories that yield a high sales commissions. But Cheng understands that building a reputation as a true resource requires ignoring immediate incentives sometimes, which is why Wirecutter recently published a guide on the best toilet paper. For the record: Wirecutter recommends Cottonelle Ultra ComfortCare. — Max Willens
Winning the inbox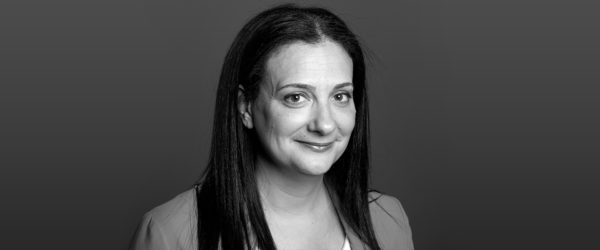 Rachel Van Dongen knows what makes Beltway people tick. The Washington native started covering politics, taxes and Congress as a reporter in 1996. That experience was the basis of what became The Washington Post's first PowerPost newsletter, which she's edited for three years.
The newsletter routinely runs more than 3,000 words apiece, offering a self-contained product that makes the Post a habit — a key consideration for modern publishers. Instead of just content delivery vehicles, publishers now treat newsletters as standalone editorial products that deserve experienced, thoughtful stewardship. Publishers and advertisers are focusing more on email because it's a channel with few middlemen where it's easy to target specific messages to specific audiences.
"They're not meant to be waypoints," Van Dongen says of the newsletters. "These are really reinvented, 3.0 newsletters for the digital age."
Since August, PowerPost, which now has a staff of 14 people, has spawned three more newsletters and plans to add another three, applying the format to other power centers, including technology and finance.
The newsletters have resonated with their core audience — all four rank among the Post's top 15 most opened newsletters out of more than 100 total — and advertisers have responded as well. While newsletters were once thrown in as sweeteners in large digital advertising buys, each of the PowerPost newsletters is sold as a standalone purchase. That's in part because advertisers are more interested in reaching a specific audience.
Van Dongen says she views the PowerPost open rates as an important signal of their success. But she also looks at how each one performs outside the inbox. Each PowerPost email is posted on the Post's website as a standalone story, where it can be just as popular, if not more. The Daily 202 routinely rises to the top of Google News three or four times per week, and PowerPost newsletters routinely rank among the Post's most shared stories every day, she says. They are so well-read that the site's editors regularly put them on the Post's homepage.
The Post wouldn't give hard data, but says these newsletters also help drive and retain subscriptions. Van Dongen says she regularly gets emails from readers saying they renew their subscriptions to the Post solely for access to content PowerPost points them to. Others testify that PowerPost was the hook that got them to subscribe to the Post.
The next step is to see if PowerPost's success can be replicated with other professional classes. The Finance 202 and The Technology 202, aimed at Wall Street and Silicon Valley, respectively, are meant to build the Post's profile among insiders in those worlds.
Figuring out what those readers want will take experimenting. "The key to sustaining these products is making them specialized," Van Dongen says. — Max Willens
Victory cigar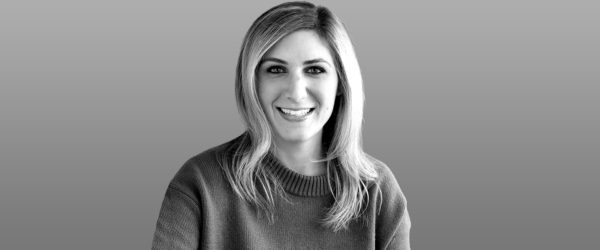 To survive in an age of distributed media, publishers either need to achieve scale or own a niche. For an example of the latter, look no further than M. Shanken Communications. Founder Marvin Shanken built a profitable business around publications that reflect his own passions — Wine Spectator, Cigar Aficionado, Whisky Advocate — and are authorities in their respective categories. Wine Spectator, the largest paid wine magazine in the world, boasts a circulation of 3 million; Cigar Aficionado, which recently turned 25, has nabbed interviews with everyone from Fidel Castro to Michael Jordan. WineRatings+, a mobile app that launched before Shanken arrived and costs $2.99 per month, has been downloaded over 1.5 million times.
Now, it falls to his daughter, Jessica Shanken, who runs digital operations as vp of business development, to get the brands in front of a younger audience while continuing to serve their long-standing subscribers.
"We don't want to abandon the people who love us," Jessica Shanken says. "Our magazines lend themselves really well to things like Facebook and Instagram. But we want to use our digital products so people can find our brands and begin to form a relationship."
Some of that work involves creating more content. But one of her biggest responsibilities rests with finding new ways to leverage the hundreds of thousands of wine, whiskey and cigar reviews the company has produced over the years.
A redesign of Wine Spectator's website, slated to debut later this year, will foreground those reviews more than the current version, which is stocked with news coverage that's more useful to the wine industry than wine drinkers. Many publishers are looking to grow digital subscriptions, and M. Shanken Communications appears well-positioned to make them work.
"The economics of subscriptions in a multiplatform world are actually more favorable than just print," said Don Nicholas, CEO of magazine consultancy Mequoda Systems. "And the single biggest thing you can do as a specialty publisher to put luck in your favor is to launch a premium library."
This past year, M. Shanken Communications' 15-person mobile development team has been launching mobile apps to grow brand awareness. X Values, the publisher's first millennial-targeted digital product, gives users small, seasonal lists of affordable wines that are widely available across the country. The Restaurant Awards app taps into a 4,000-entry database of restaurants around the world that have notable wine lists.
The team has also toyed with less serious ways to build awareness: It launched a package of whiskey-themed iMessage stickers, which costs 99 cents, in May 2017.
The company also has to figure out new content strategies for video. Right now, most of the company's video lives on its own sites and consists mostly of in-depth interviews with winemakers and distillers.
But Jessica Shanken is trying to find franchises that will travel easily across social platforms, such as videos that show how to cut a cigar or explain the difference between whisky and whiskey. (It mostly has to do with where the hooch is distilled, in case you were wondering.)
The trick is to balance growing awareness with staying true to the publications' existing fans. "You don't want to be everything to everyone," says Jessica Shanken, "because then you end up being nothing." — Max Willens
Members only
In 1998, Slate erected a paywall and began charging readers $20 a month for a subscription (complete with a complimentary umbrella). But after peaking at 20,000 subscribers, the paid model was abandoned in favor of chasing a wider audience and offering the site's content for free.
Fast forward 20 years, and the online magazine is approaching its latest paid-access program, Slate Plus, a little differently. Instead of a hard paywall, Plus offers readers access to additional content and perks for a fee of $49 a year, and it has attracted over 40,000 paying members.
Heading the initiative is Gabriel Roth, whom Slate hired in 2015 and tasked with creating content people would pay for beyond the publication's core output. Popular features include extended, ad-free versions of Slate podcasts, early access to Slate features, a lighter ad experience and extra content from its advice column, "Dear Prudence."
As publishers begin to recognize the risks of betting their futures on the fickle Facebook algorithm or the latest messaging or news app, a growing number are turning instead to subscriptions, membership programs, newsletters, podcasts and other means to form more direct and unfiltered connections with their audiences.
Roth's role is indicative of this trend, but he says the benefits of Slate Plus reach beyond just distribution and a couple million dollars in extra revenue. Its growth has led Slate to reorient its operation around memberships more generally, largely as a way to serve its audience without the distracting influence of middlemen such as Facebook.
"Evolving out of Slate Plus has been focus on loyalty and on loyal readers more broadly," Roth says. "It's forced people across the magazine to really think about that core audience."
In 2014, Slate, like most other publishers, was posting much of its content to social media and optimizing it for platforms to drive as much traffic as possible. That was the way to adapt and survive those days. But Slate recognized that in making content that appeals to a wide audience, you can lose sight of your identity.
Now, the membership program is helping inform Slate's content for a world in which platforms such as Facebook are less of a priority. That's meant basic changes like tracking engagement metrics over pageviews and visits, but also tweaking the types of products and content Slate produces.
When it's developing new products such as email newsletters and podcasts, it's now doing so with the ultimate goal of converting audience into Slate Plus members.
"Once [the membership program] works, you have a core audience that really cares about what you do, and you have something at the end of the funnel," Roth says.
Ultimately, even if readers and listeners don't end up handing over their credit card information, they're probably more engaged with the Slate brand than they were previously. — Jack Marshall
https://staging.digiday.com/?p=280213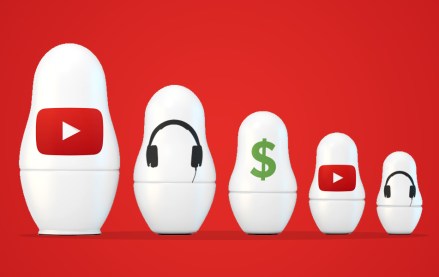 August 17, 2023 • 3 min read
Adalytics Research asks, 'Are YouTube advertisers inadvertently harvesting data from millions of children?'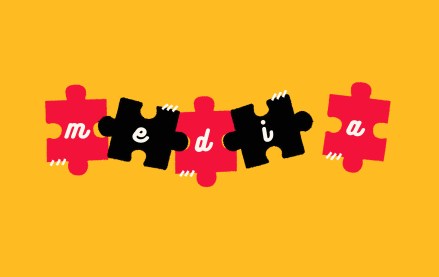 August 17, 2023 • 10 min read
Publishers' Q2 earnings reveal digital advertising is still in a tight spot, but digital subscriptions are picking up steam.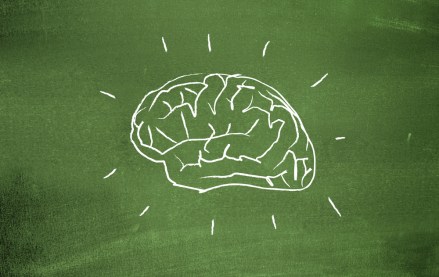 August 17, 2023 • 5 min read
Experts reflect how the failures of social media and online advertising can help the industry improve the next era of innovation.