'Too many players, not enough choice': What's driving ad tech consolidation
October 15, 2018 • 6 min read
•
•
Ad tech consolidation is nothing new, it's just becoming more brutal.
The recent string of acquisitions at the top end of the market: AppNexus' $1.6 billion sale to AT&T, Grapeshot's and Moat's sale to Oracle, for a reported $325 million and $850, respectively, show big ad tech exits haven't yet peaked. Yet for smaller players that lack uniqueness, the likelihood of getting the kind of exit once expected in the boom times five years ago is looking thinner, according to ad tech executives. And industry executives believe the time is up for those companies that have failed to prove they add any value in the supply chain.
Some ad tech executive sources have said that three to four years ago valuations used to be around four times a vendor's annual revenue, but now it's closer to 1.5 times the revenue in some cases. Some ad tech executive sources have pointed to Rocket Fuel's fire sale to rival Sizmek in 2017 as an example of where investors got their fingers burned. The company sold for $125 million, a fraction of its $2 billion valuation in 2013.
"The same can be said for all managed-service layer businesses," said an ad tech executive. "That's why they're not going public quickly enough or being sold quickly enough, because they can't get what the founders think they're worth."
And yet, at the other end of the spectrum, the The Trade Desk continues to trade at large multiples, becoming the latest poster child for ad tech at its best.
Meanwhile, the arrival of private-equity investors on the ad tech scene has also generated interest. Companies including DoubleVerify, Integral Ad Science and Media IQ have had private equity investment over the last year. "These organizations are not known to be early stage investors but come into markets where they see opportunity to buy distressed or underperforming assets and reset them before selling them on," said Paul Wright, former CEO of Iotec.
Multiple factors are driving the race to consolidate. A lack of trust, born from a history of bad practices, has led marketers and publishers to drastically shorten their digital ad supply chains. Publishers stung by domain-spoofing, hidden fees and ad blocking have also cut out vendors from their supply chains to exert more control over the user experience, and their own bottom lines. Meanwhile, the kind of end-to-end stacks being created by the likes of Verizon, AT&T and others, via acquisitions, look increasingly appealing to clients that want to exert more control over their ad supply chain, and have a single view of their customer and what and how ads are served to them, according to agency sources.
Agencies have reduced the number of ad tech vendors they work with, in many cases for operational efficiencies, but in some cases, because it makes rebates easier to maintain, said an ad tech source and former agency executive.
The arrival of the General Data Protection Regulation has added more pressure. The law has driven some ad tech vendors out of Europe entirely. For instance, mobile ad network Kargo sold its UK business to Sublime to avoid going it alone.
"The investment in GDPR would have meant a significant change to their whole business," said Andrew Buckman, managing director of Europe, Middle East and Africa, for Sublime. "They decided it wasn't worth it given Europe was still a burgeoning market for them so they hadn't yet built a significant presence."
But above all, the independent ad tech sector is overcrowded and the majority lacks differentiation, both contributing factors to the drive to consolidate. The result is a cacophony of me-too businesses that have to aggressively compete for an ever-shrinking part of the digital ad pie — the majority of which is already dominated by Google and Facebook.
"There are too many players and not enough choice," said Tom Bowman, independent media consultant and former svp of revenue development and operations at BBC Worldwide.
That doesn't look enticing to investors on the hunt for genuine product differentiation. But it also makes it far harder to maintain high margins. There was a time, when margins of 40-60 percent were common, at least for managed-services businesses. That's dropped sharply over the last few years, and isn't something that gives investors confidence, according to ad tech executive sources. "Investors are ruthless," said Dan Wilson, CEO of London Media Exchange. "They often raise investments to do their own investments, so need to make their own returns. There were some frothy valuations made in the last round of funding 18 months ago, and that's not panned out post-GDPR and post the drive for transparency."
An overcrowded market isn't the only issue, however. Independent vendors often refer to themselves as the "20 percenters" — because that's what's left over after Facebook and Google have taken their share. Now Amazon is edging further into digital advertising, that 20 percent could get even thinner — a concern on many vendors minds, according to ad tech executives.
"It's tougher to get companies to a significant size due to the Google, Facebook and Amazon effect," said Wright. "Getting to a $100 million valuation is getting harder when you're fighting in that '20 percent' sector. They're not just dominant players but also taking a lot of the growth too."
An overcrowded market, the dominance of the duopoly, added to additional technology infrastructure costs and scrutiny on fees, has led to margins to drop, particularly among managed-service businesses, according to ad tech executives.
"Most of these companies have been geared to work on high margins, and costs have been layered on so thickly that any percentage drop can be the difference between staying open, getting bought or going public," said an ad tech executive, who spoke on condition of anonymity.
Ad tech is always under pressure to innovate. But the proliferation of SSPs in particular has led to the point where some vendors have cut corners around disclosing new auction practices in order to stay ahead of the competition.
In 2016, a new kind of auction dynamic was introduced — header bidding. This technique, which opens up access to publisher inventory to any exchange so they can bid simultaneously, began as a short-term hack spearheaded by independent ad tech vendors as a way to help publishers circumvent the inefficiencies of the waterfall approach dominated by Google. As such, header-bidding was regarded as a hugely positive development for a wider variety of independent vendors, which hadn't previously been able to get near premium publisher inventory. Publishers also enjoyed the yields uplifts they saw from the technique.
But header bidding has had some unintended consequences: It meant that inventory supply became commoditized as every vendor had access to the same publishers at the same time. It also allowed some of the smaller players who didn't police fraud as strictly on their platforms exposed some of the larger players to fraud, a bigger seat at the table, according to Gavin Stirrat, vp of Europe, partner services for OpenX. Meanwhile DSPs became strained by the additional infrastructure costs required.
Before header bidding, one ad impression would have created one ad request for a DSP, now one impression can become up to 30 requests from exchanges, which causes server costs to shoot up. "What started as something very positive, has now created significant challenges," said Stirrat.
https://staging.digiday.com/?p=307122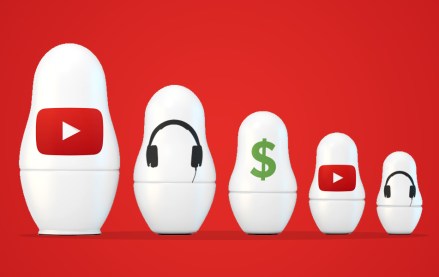 August 17, 2023 • 3 min read
Adalytics Research asks, 'Are YouTube advertisers inadvertently harvesting data from millions of children?'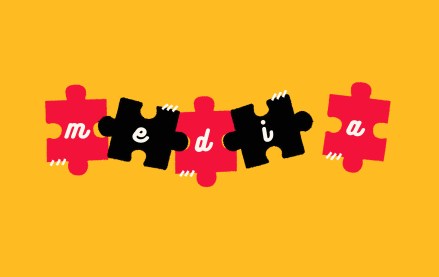 August 17, 2023 • 10 min read
Publishers' Q2 earnings reveal digital advertising is still in a tight spot, but digital subscriptions are picking up steam.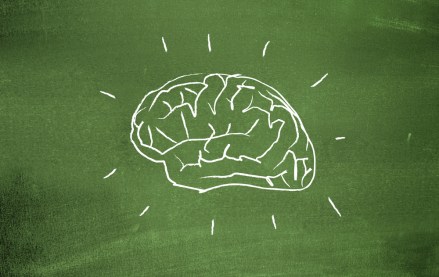 August 17, 2023 • 5 min read
Experts reflect how the failures of social media and online advertising can help the industry improve the next era of innovation.