Yahoo has been under fire from all sides in the wake of the abrupt dismissal of CEO Carol Bartz. The drama has played out on the West Coast, with all manner of suggestions from Silicon Valley grandees. What's clear is that Yahoo needs to decide what it is. For Silicon Valley, that often means reaffirming its devotion to "product" as a tech company. But, as Digiday's Mike Shields argued, Yahoo is just as much a media company, maybe more. We asked eight leaders in digital media and advertising for their responses to the simple question: "What should the next Yahoo CEO do to revive its fortunes?"
Peter Horan, executive chairman, Halogen Media, former CEO, IAC Media and Advertising
The new CEO must reinvent the company, or Yahoo will soon just be an answer to a trivia question. The new CEO must be a powerhouse in current technologies with really strong personal charisma. Yahoo has no forward-looking reason to exist. It's like a jet liner that has run out of gas and is on a glide path towards the ground. At its heart, Yahoo has a huge product  problem. Since 2005, it has taken a wrong turn every time it had the chance. One senior Yahoo exec told me personally that their infrastructure is "10 years of bad decisions, badly implemented."  Even its legacy strengths such as  email and display advertising are being eviscerated by Google and Facebook. At the same time, it has failed to build a meaningful presence in social, mobile or video. The new CEO must define a technology-based strategy that commits Yahoo to be first, second or third in high-growth segments. That person should be willing to shutter or sell every business that doesn't support that strategy. The only two successful examples of change on this scale are Jobs at Apple and Gerstner at IBM.  Both changed the fundamental character of the business at a time of great peril. Anything less will continue Yahoo's slide towards oblivion.
Ian Schafer, CEO of Deep Focus
In a word, "focus" (of course). People have been begging Yahoo to end its identity crisis for a while now, as it has casually swung from technology company to media company whenever it was convenient. Well, it's time to set the record straight. It needs to offload technology that is not core to distributing, sharing or creating content. It needs to think of itself as a content programmer, creator, underwriter, distributor and aggregator. There is a new world of "networks" evolving. YouTube is one of them. Apple's iTunes will be one of them. Yahoo can be another. There is inherent trust (still!) in what they stand for, but trying to be everything to everyone just is not going to work. By refocusing into a company that delivers great content to a large audience, it will mean smaller revenues but a healthier business. Core components like Flickr, its editorial teams and branded entertainment should be priority No. 1 in the re-establishment of Yahoo as a scalable — and quality — cross-platform media channel. It needs to realize it's been a crappy incubator for technology, but that it has potential for being a great incubator for content ideas. And it needs a savvy media executive to pull it all off.
Mike Duda, managing partner Consigliere Brand Capital and former chief corporate strategy officer at Deutsch
The next CEO of Yahoo needs to quickly establish a point of view and an identity for what business Yahoo is in. Set the vision of here's what Yahoo will be and here's how we're going to get there. And while not easy, there will be a need to show results within a couple quarters, not years. Tactically, I'd try to get resolution on its Alibaba situation ASAP either by getting the strained relationship back in check or by selling it. Quick, clear decisions and actions are critical.
Rishad Tobaccowala, chief innovation officer, VivaKi
1. Develop and communicate a strategy: Strategy means future competitive advantage. In what areas can Yahoo provide a competitive edge to its users or deliver in areas better than competition. Content is not a strategy.
2. Attract, Retain and Motivate Talent: The areas that Yahoo works in and will work in is an employee-powered versus and employer-powered market. Take the strategy and build a compelling narrative that people want to be a part of.
3. Build on Asia: In addition to its Alibaba and Japan Yahoo assets, Yahoo in spirit appears to be well regarded in Asia. Partner, leverage and grow where the next 2 billion people market is.
4. Leverage Jerry Yang and David Filo: Founders matter. Jerry can be an asset with talent, with Asia, and in making whatever necessary changes occur on the board.
5. Trade distribution and seed capital (but not legacy mindset or control): Partner with the companies coming out of garages all over the world to get best at what is next. Yahoo must be at the cutting edge of some technologies, or why the hell is it based in Silicon Valley?
6. Do a quick tour of top advertisers and agencies: This isn't just to listen but with some alternatives on how to address the issues they may have. Yahoo still has lots of people who understand advertising and marketing.
7. Be urgent, focused and human (yes, all three can be done at the same time): Yahoo is a great brand. So great that even when people try to destroy it, it keeps on running and still has great talent. But time waits for no one, so move fast. Focus on a few things (like the above) and speak softly and carry a big stick — versus speaking profanely and carrying no stick.
Jordan Bitterman, svp, Digitas
Yahoo was once the grandest of the large portals. Today, it operates as if it can get back to those times — but those days are over. Yahoo does not currently capture the imagination of marketers in the same manner as Google, Facebook and Twitter -– or even upstarts like Foursquare and Instagram. They haven't built the Web 3.0 infrastructure, and they're not making the required acquisitions. (See Google: YouTube, Motorola, Zagat and perhaps Hulu.)
In order to get back into the discussion in a more meaningful way, Yahoo should choose to position itself as a powerful and profitable ad network. They have both the scale and data targeting credentials to make this happen. An ad network model might not elicit immediate cheers from Wall Street, but it would right the ship for the long term by forcing a focus and profitability that has been lost for some time.
Quentin George, chief digital officer, Mediabrands
1. Crack some eggs. It's not that Yahoo! does not stand for anything, it stands for EVERYTHING and that makes it hard for people to focus on what to value. I don't pretend to know exactly what that would be, but there are certainly aspects of their offering that are not long-term on-strategy, but are generating short-term margin.
2. Segment for success. The display ecosystem is bifurcating – automated, bid-based inventory on one end and context-specific inventory on another. Have a segmentation strategy of what inventory goes where. Use the unique data you collect to help guide your decision.
3. Stay the course. The quality and scale of audiences that Yahoo! is capable of aggregating are hard to argue with. They have a real, differentiated product offering. Give it some time to percolate and deliver proof-points that sales-team can take on the road.
4. Show some love. Sales have not been a priority arguably since Wenda's departure. Give Ross Levensohn all the juice he needs. And to compete in the current environment, he'll need a lot.
5. Hang together. Believe in yourself and what you do, or no-one else will. If you don't, now's a good time to leave.
Bryan Wiener, CEO, 360i
The revival recipe is quite simple. First, Yahoo needs to focus its organization and the outside world on its strengths and unique positioning — cross-platform content that engages consumers in a brand-safe and receptive environment at scale. Yahoo does not need to apologize for not having Facebook's user growth or time-spent numbers when it is the leading, finance, news, sports and entertainment content property. Who else can make that claim? That's plenty to have a great business. Instead, it has allowed the market to dwell on what it is not –- namely Facebook or Google, which has artificially dampened enthusiasm for its properties.
Second, digital advertising is a high-growth industry that does not require market share gains versus Facebook and Google to grow. Yahoo's main impediment for growth is convincing Madison Avenue to take brand-market share dollars from offline media properties and online ad networks. It would be an understatement to say that Yahoo has a lot of work to do in this regard.
Will Yahoo ever be a hyper-growth company again? Probably not, but there is no reason it can't be a double-digit growth story for many years to come with the right leadership.
Dave Morgan, CEO, Simulmedia
It is presumptuous to suggest I know better what Yahoo should do than the talented folks who work there. However, since everyone in Silicon Valley seems to have an opinion on the subject, I'll offer one from a longtime loyal user in New York (I started using Yahoo when it was still the founders' personal project housed on Stanford University servers).
What Yahoo's board and new leadership should do:
1. Admit you are a media company. Virtually all of your revenue is generated from advertising and marketing services. You create and use technology, but technology shouldn't define you and handcuff you.
2. Ask Ross Levinson. He is a great digital media executive and leader. He's been there. He's done it. Listen to him. Follow him.
3. Spin off your Asian assets. They are very valuable and keeping them in the same capital structure is more of a distraction than a benefit.
4. Hire bankers who really know media and media tech, not just tech dealmakers. You need smart, not fast-talking.
5. Add scale to your digital display ad business and ad tech and services. You can still beat Google here. They are just getting their feet under themselves in this space.
6. Heavy up on video and TV. Build/buy a scaled web video ad network and web video ad services business. Double up on your investments in smart TV tools and next-generation TV ad services. That is the future of high-value, high-margin digital advertising. You already have a head start. Build on it.
7. Embrace and extend Facebook's platform. You're not going to beat Facebook at social. Be the Zynga of online content and online video, and distribute your ads and your content and your online video on its platform. You'll be able to participate in billions of new market growth. Unconventional move? Yes. Risk worth taking? I think so. Facebook will be a massive and growing display ad platform. If you can't beat them, join them. Their door is open. Walk through it before someone else big does first.
8. Sell, spin-out or shut down everything not tightly aligned with your new strategy. You can't afford any distractions.
https://staging.digiday.com/?p=2738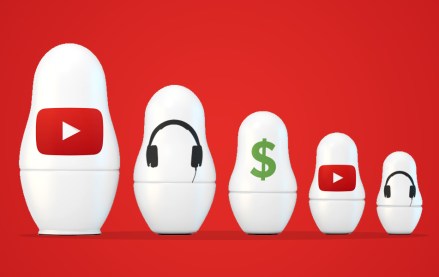 August 17, 2023 • 3 min read
Adalytics Research asks, 'Are YouTube advertisers inadvertently harvesting data from millions of children?'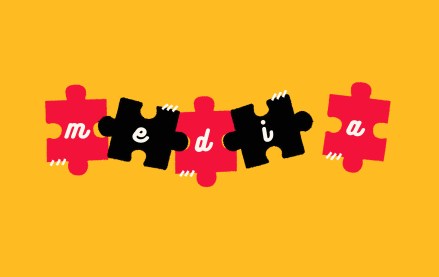 August 17, 2023 • 10 min read
Publishers' Q2 earnings reveal digital advertising is still in a tight spot, but digital subscriptions are picking up steam.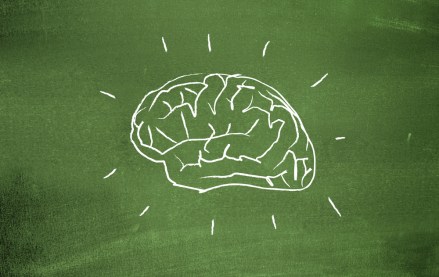 August 17, 2023 • 5 min read
Experts reflect how the failures of social media and online advertising can help the industry improve the next era of innovation.