Little impact, lots of prestige: A look at the role of fashion critics today
March 21, 2017 • 8 min read
•
•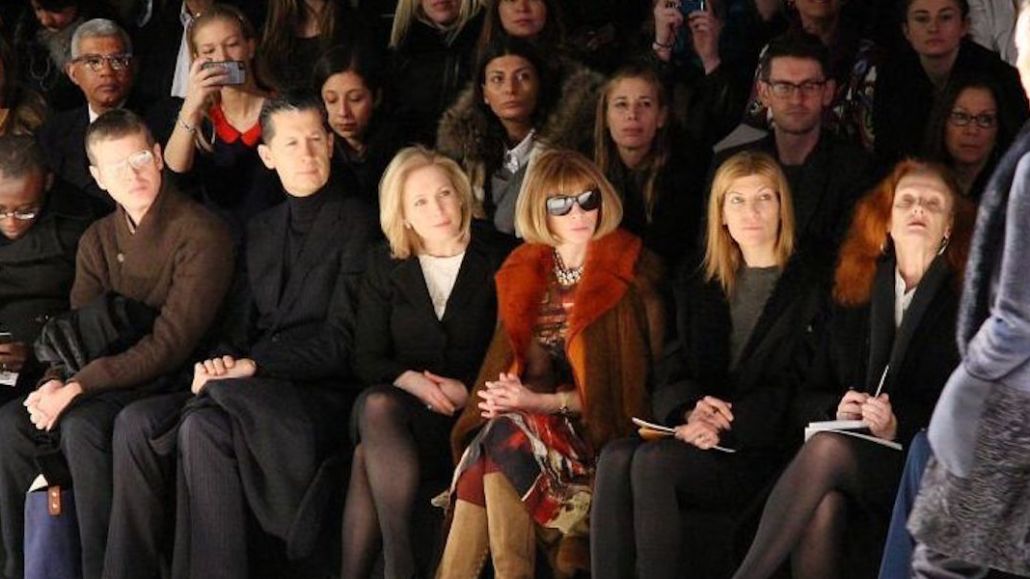 Cathy Horyn panned Maria Grazia Chiuri's fall 2017 show for Dior, noting that her "designs didn't pull weight" and that she effectively "took the air out of" the house's famous Bar jacket. She wrote that she had a "beef with Chiuri" — though it had vague foundations, having something to do with a lack of surprise in Chiuri's designs.
This negativity may be part of Horyn's schtick, but it runs through other critics' reviews, as well.
Robin Givhan, of The Washington Post, tends toward drier digs, as with her latest take on Olivier Rousteing's Balmain: "Consider his fall collection to be a sort of African road trip with 'Smells Like Teen Spirit' blaring from the speakers and huge bags of Cheetos and Doritos piled in the back seat of the Range Rover for snacking."
Vanessa Friedman, of The New York Times, throws fewer punches, though they do appear off-hand, like a recent comment about Valentino's too-precious approach.
And the list goes on.
Presumably, these comments sting those subjects who read them — but do they read them? And, other than boosting or bruising a few egos, how does this old-school practice of weighing in on each collection affect today's industry, if at all?
Below, a host of industry insiders — including buyers, retailers, designers and critics themselves — weigh in on the role of the fashion critic in today's world.
An unwelcome question
Robin Givhan was initially frustrated by the question of what a fashion critic's role is today. "The title 'fashion critic' seems to create all kinds of tension, paranoia and concern among people," she said. The industry might be changing, she added, but the essence of her job remains the same: "to report the news of the industry and look at it with a critical eye."
Vanessa Friedman agreed, explaining what to her is obvious: "I think a critic's role has always been to act as [an] interpreter between designer and consumer. That means you bring to it a certain amount of historical and contemporary context. You provide the framework for how people think about clothes."
As interpreters, they're also helping designers understand how their work comes off, said Friedman. "It can be hard [for designers] to see it objectively," she said. "Critics [can help] them understand how things are interpreted, which is not necessarily how they meant for them to be interpreted — because clothes, once they're on a rack, have a life of their own."
A fashion media veteran, speaking on condition of anonymity, is less convinced. "I don't think fashion critics have any influence over what designers do," she said. "I think the only person who has influence on what designers do is Anna Wintour, but that's not due to her taste; it's because Vogue is the outsized bible of the industry. But does Vogue even have a fashion critic? No."
Chris Benz, the designer currently behind Bill Blass, confessed to reading reviews from time to time, but said they don't affect what he sends down the runway. "I've always been quite dedicated to my own narrow vision of what's cool and exciting, and sometimes that aligns with overarching trends and critics' praise, and [sometimes it doesn't]," he said. "[Sticking to your guns] is the best way to navigate criticism — and it's hard to argue with [any] product that consumers respond to at retail."
The retail response
Paying more attention to what works in retail certainly seems like the practical choice. But perhaps said retailers look to critics' reviews when shopping for their stores?
Ken Downing, the fashion director and senior vice president of Neiman Marcus, doesn't. "I'm of the belief that too many opinions cloud your decision-making process and can lead you in a direction that might not be appropriate for your customers," he said. "I'm not interested in their opinions because I have my own opinion, and I'm really thinking about what's going to be best for my stores."
Claire Distenfeld, the owner of New York luxury boutique FiveStory, reads the reviews but is equally unmoved when it comes to culling product. "I buy for my client; I buy for what makes her feel and look good, and most of the time, those items that are retail home runs are the opposite of what's [being] celebrated on the runway," she said.
And, as both Downing and Distenfeld pointed out, runway shows simply aren't reality.
"Often, what you see on the runway isn't a true representation of what's going to be in the showroom," where the real decision-making happens, said Downing.
What's more, said Distenfeld, a review can't answer a buyer's most pressing questions, such as: Does [this piece] serve multiple purposes? Is there value in it? Is it comfortable?
"When people are writing critiques, they're writing about their overall impression of the runway, and that's not necessarily a clear commentary on the clothes and their sellability," added Downing, who pointed out that a lot of the items that seem sensational on the runway either never go into production or lack "substance" when viewed in a showroom.
Critics as conduit
Robin Givhan, for her part, said it behooves retailers "to look at a variety of sources of information," including reviews, "to get the best and most well-rounded sense of a brand's footprint in the industry." She also noted that those reviews make up a mere 10 percent of her workload.
"I think there's so much more that critics do beyond the shows that has an impact on how people shop, how they think about different brands and, perhaps, how retailers consider stocking their stores," she said, citing a piece she wrote about Rodarte's uneven ratio of hype to profit as an example. Of the story, she said: "I think it was an interesting lesson for readers to understand about the smoke and mirrors of fashion — that just because you see something on the red carpet doesn't mean it [comes from] a successful business."
Critics, then, help to shed light on the proverbial secrets of the fashion world — though those mysteries are increasingly uncovered by the endless stream of digital media and fashion bloggers at industry events.
"There is so much immediacy with consumers' access to fashion shows that the role of a fashion critic has really changed over the years, from more reportage to contextualization," said Chris Benz. "In [an] age where everyone can see everything that was previously revealed only to the fashion press and buyers, consumers can formulate opinions themselves and use critics as more of a sounding board."
Givhan disagrees that the rise of digital has altered her role in any way. "I don't think it really matters whether a show is live-streamed or some members of the public are able to see it," she said. "The reality is that not everyone [will] be able to see it, and as a journalist, I offer something more than just a description of what's coming down the runway."
Fashion insiders, however, are torn about what's actually on offer.
"90 percent of reviews make no sense; it's just gibberish," said the aforementioned fashion media source, though she blamed the larger fashion system for those results: "It's structured to make people generate gibberish: You're rushed from show to show, you have no time to process what you've seen, you're having bright lights and big sounds directed at you, you're like a rat in a lab maze," she said.
Simon Doonan, the creative ambassador of Barneys, believes that, though they may not affect the industry's bottom-line, critics sustain a level of prestige in the industry that's hard to come by today. "[They help] maintain an elevated concept and idea of fashion [by] looking at fashion from 60 thousand feet, [instead of from] a buyer's more pragmatic point of view," he said.
The fashion media veteran concedes to this — well, sort of. "Designers still want print reviews because it's prestigious; it gives them the imprimatur that their work is art," she said. What's more, she said, the houses see it as invaluable advertising — though she questioned whether that's legitimate, given the unlikelihood that many people actually read the reviews.
What they can all agree on is the effect of a good review on an upstart brand.
"Fashion critics are most effective when they're bringing news of young, undiscovered talent that could pique our interest," said Downing, noting that the enormity of shows these days makes it impossible to see every collection on offer. But, even then, he prefers to browse Vogue Runway to catch up on missed collections. "That way, I can form an opinion based off a visual more than the written word," he said.
Relevance in question
If all of these conflicting opinions reveal something, it's that the relevance of fashion critique is no longer a given. Most of the people we spoke to cited digital data and street style trends as more important metrics of a brand's success.
"[Reviews] are among the least-read of stories — it's a bit of a charade," said the fashion media source. "They are published because the houses want them and designers feel validated by them." In short, they are published to feed fashion's ever-hungry ego. Non-fashion publications, like newspapers, are keen to have fashion content, she added, though they're by no means wedded to reviews — after all, "we're in a traffic-driven world."
"The fashion critic was very relevant pre-digital era," said Downing, "but [with] so many voices in fashion now, and so many opinions, more and more people in the industry have developed a clear voice themselves [and are] their own fashion critic."
https://staging.digiday.com/?p=228450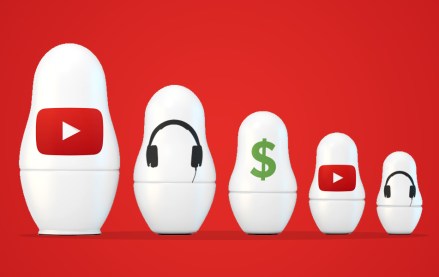 August 17, 2023 • 3 min read
Adalytics Research asks, 'Are YouTube advertisers inadvertently harvesting data from millions of children?'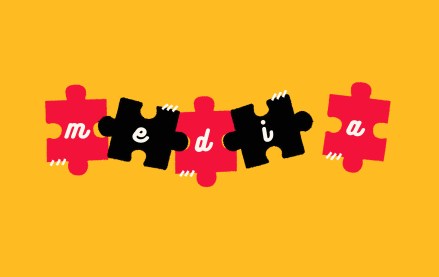 August 17, 2023 • 10 min read
Publishers' Q2 earnings reveal digital advertising is still in a tight spot, but digital subscriptions are picking up steam.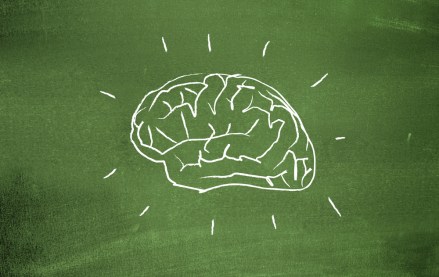 August 17, 2023 • 5 min read
Experts reflect how the failures of social media and online advertising can help the industry improve the next era of innovation.