How Jessica Lessin used her reporting chops to build The Information
March 21, 2017 • 10 min read
•
•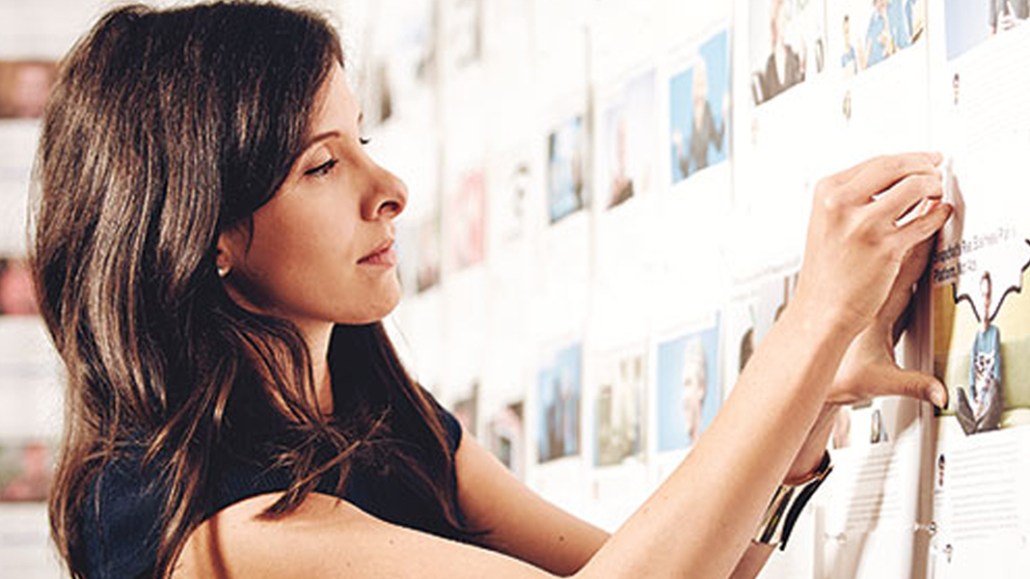 As a young reporter in her 20s at The Wall Street Journal, Jessica Lessin developed a reputation for her dogged coverage of tech and media companies. Her inside story about the legal battle between media titans John Malone and Barry Diller was a front-page sensation. Kara Swisher called her "always deft" while Peter Kafka wrote of how she "owned the IAC beat so thoroughly" that her work became part of the court case.
Martin Peers, who was her editor at the time, said he was impressed by her ability to hold her own with these moguls — "guys like Diller can be pretty intimidating" — and her insistence on chasing Apple's plans to get into the TV business. "She kept badgering us to stay on the Apple TV story," he says. "I was a bit skeptical about the amount of time to spend on it. Jessica was utterly relentless about calling me."
Three years ago, Lessin, 33, took that single-minded focus, along with family money and connections to the tech elite (Mark Zuckerberg was a groomsman at her wedding) to start The Information, a subscription-based tech news site. With no name recognition and an output of just two stories a day, the site was asking people to pay $399 a year, a figure on a par with the Journal, a journalistic giant with a more than 120-year history and global newsgathering resources.
But having covered media and tech convinced her there was an opening for a different kind of media company.
"I had simply interviewed too many media companies that I felt were rushing to give away their tech content to Google and Facebook without thinking through their long-term business objectives," she says. "Without the editorial experience of hundreds of interviews and stories on this space, I wouldn't have seen the opportunity to build a different type of media company and start The Information."
The reporter-entrepreneur
At a time when media owners increasingly see connecting directly with readers — and getting them to pay for online content — as critical to their survival, Lessin's model is attracting attention. Ever the journalist, she approached building a business in the same way she would have written a story about how to launch a startup: interviewing people, drafting plans in Google Docs. She's an active presence in the twice-weekly news meetings. She's on stage at The Information's events. Other times, she's talking to subscribers on a dedicated Slack channel.
The Information's model had its doubters at first. "Paywalls are harder when you are new," Mathew Ingram wrote for GigaOm at the time. It's harder to reach new readers and to be part of the flow of the web when you're behind a paywall, and a paywall takes a lot of work to add value.
Since then, Lessin's venture has begun to develop clout, getting attention for stories on turmoil at Nest and Facebook acquiring WhatsApp. Three years in, she revealed that The Information is cash-flow positive, with more than 10,000 subscribers (Lessin won't give an exact number). To scale that, she introduced a lower-cost $234-a-year version for students and extra-premium tier, costing $10,000, called "The Information for Investors," which includes other proprietary content and briefings. Lessin is serious and guarded in her public comments, but isn't above tweaking her former employer, recently tweeting about a Snapchat IPO story, "Love when @wsj follows our exact story more than two months later."
That's not to say The Information doesn't still have its skeptics. The subs-only model works in that it is hard but simple. Still, most media business models aren't either-or. For The New York Times, direct payments are the core of its business model, but ads, commerce and other ancillary revenue streams are critical.
There's also the question of coziness. Silicon Valley tech publications have come under scrutiny for their close ties with their subjects. Lessin is married to Sam Lessin, who sold his startup to Facebook and worked there for four years. The couple are pals with Zuckerberg and his wife. In November, The New York Times public editor Liz Spayd was critical of a Times op-ed piece by Lessin that defended Facebook but which minimized her ties to Facebook. The Times' op-ed editor said that the disclosure could have been more specific but that it covered the bases. A rep for The Information said Lessin originally submitted a longer disclosure than what the Times printed. Lessin has also said that her site has often been critical of Facebook and that the proof of her independence is in the tough stories The Information produces.
Many journalists may lack business instincts, but it may be that those who do have those instincts are best suited to the needs of today's media companies. One of the people giving Lessin advice (and vice versa) is Jim VandeHei, a co-founder of Politico and who also is looking to get into the $10,000-a-year subscription space with his new startup Axios. VandeHei says that, more than ever, building a media company requires you to have credibility with journalists, because for it to work well, you need business, tech and editorial to be in sync, and the hardest people to get on board, are, well, the journalists.
"All three have different motivations, interests, and speak a different language," he says. "The hardest part is getting editorial to care about business and technology. So if you come into it as a journalist, when you're speaking to the editorial side, they don't see you as a strange, exotic person. They see you as one of them. She sits in their chair. She's broken stories."
Lessin became a confirmed journalist at an early age. Growing up in Connecticut, she joined the school paper in seventh grade. At Harvard, she wrote for The Crimson. The next stop was the Journal, where eight years covering Facebook, Google and Apple gave her a close up view of how publishers, the Journal included, struggled with issues around ceding control to tech companies.
The Information's first base was a single room in an office in San Francisco that she and three colleagues shared with one of Lessin's friends from college. "We worked together all the time and did every newsroom job — editing, reporting, copyediting. We were even selling subscriptions," says Katie Benner, who was one of The Information's first employees and is now at The New York Times. Today, there are 22 people on staff, including 10 on the editorial side, working out of a skyscraper in San Francisco as well as in New York and Hong Kong.
Betting on the paid model
As a subscriber-driven publication, The Information doesn't have to play the traffic games that ad-driven publications can easily fall into. But since it relies almost entirely on reader revenue, it does have to make sure it's pulling in new subscribers while proving its value to existing ones. When The Information recently relaunched the site, it heavily promoted its breadth of content and how it was now easier to find it.
At the core of The Information's offering is two deeply reported stories that arrive daily in subscribers' inboxes. With just two stories a day, the bar is high. In meetings, Lessin known as relentless, even blunt, in pushing reporters to get new and specific information for each story.
"We want to focus 100 percent on stories we will have exclusively," she says. "When we send stories out to readers, we have a takeaway box that gives them a summary of the story. As an industry, we need to be wasting a lot less time on commodity news. One of the things I said early on is, no aggregation and no B.S."
"Jessica is on me all the time to be sure about what's different about this story," says Peers, who left the Journal to become managing editor of The Information. "I've worked at seven different newspapers. I've never had this focus on every story having to be value added, exclusive, as specific as we can be, because we are charging a lot and we can't just publish anything."
Many of The Information's readers are knowledgeable industry insiders in their own right. As a veteran reporter, Lessin saw the value in that, which led her to come up with the Slack channel and periodic conference calls where subscribers can talk to reporters. The value goes both ways; the Slack channel can be a rich source of tips. The same philosophy applied to reader comments. While many publications have shut down commenting because of trolls, The Information has made comments a selling point (something it can afford to do, with its self-selecting audience of insiders and A-listers). To keep comments of high quality, she required that people to submit a bio and be approved in order to comment. She plans to hire someone specifically to develop new community features.
The insider
Events also bear the stamp of Lessin's editorial background. Unlike other media companies', The Information's events are not primarily intended to be revenue generators, but as a subscriber benefit and an extension of editorial. The Information's marquis events are half-day "summits" that are held twice a year and are on the record.
Lessin is heavily involved in the programming, using her tech connections to land hard-to-get speakers including Medium's Ev Williams and Dustin Moscovitz from Asana. There are corporate sponsors (past ones have included Goldman Sachs, Comcast and Alibaba), but they're not allowed to be on stage.
"The pitch to them is, they're getting in front of these subscribers," says Amy Nichols, The Information's director of events. "We really want to make sure speakers are there on merit."
Readers say they like being part of a similar group of subscribers and knowing they're not paying for clickbait or other features that, at another company, sooner or later would look for ways to slap on advertising.
"I know it's not chasing page views," says Joe Marchese, president of advertising products at Fox Networks Group. "There's a takeaway so I don't have to click through. Someone who's motivated by pageviews would do everything to make me click over. They can focus on delivering information and analysis and value on a very fixed basis, and this is not competing with the metrics that buyers buy on, which isn't necessarily based on quality."
Jorge Urrutia, head of North American operations at Digitas, cited the depth of reporting, comments, email format and conference calls, and said that while he hasn't been to any of the events, the attendee list alone is worth the annual subscription. "All in all, The Information has a more intimate relationship with its audience than most publishers, and that is one of the reasons why I pay," he says.
Going global
Lessin has big ambitions to grow; she touts The Information's having subscribers in more than 84 countries. In addition to expanding the subscription model, she's ramping up hiring in Asia and looking to expand coverage to industries that intersect with technology, such as finance and biotech. The trick will be to maintain that intimacy and focus that's part of The Information's success as it scales, and, perhaps, builds an advertising business, which she hasn't ruled out. But if she has doubts in her ability to do that, she doesn't betray them.
"All great media businesses eventually have multiple revenue streams, and our ambitions are massive," she says. "I'm sure there are times we'll have other revenue streams. But I don't spend a minute thinking about it right now. Subscription businesses are wonderful businesses. If you have something that's working well, you have to double down."
https://staging.digiday.com/?p=228221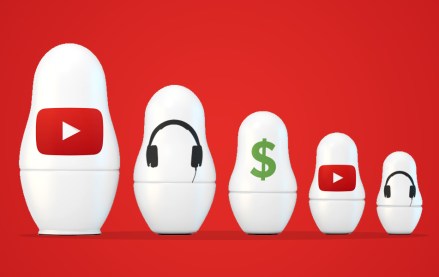 August 17, 2023 • 3 min read
Adalytics Research asks, 'Are YouTube advertisers inadvertently harvesting data from millions of children?'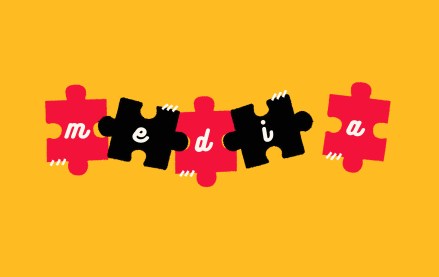 August 17, 2023 • 10 min read
Publishers' Q2 earnings reveal digital advertising is still in a tight spot, but digital subscriptions are picking up steam.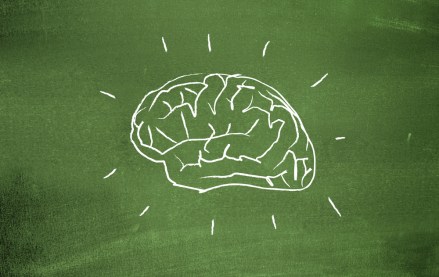 August 17, 2023 • 5 min read
Experts reflect how the failures of social media and online advertising can help the industry improve the next era of innovation.