'Scale itself isn't that transformative': Insights on sustainable publishing models from the Digiday Publishing Summit Europe
March 14, 2019 • 9 min read
•
•
Publishers are emerging from a winter of reckoning with an air of realism. Multiple media companies have announced layoffs as the digital ad economy faces pressure while growth flows to U.S. tech platforms. Yet publishers still need to rely on platforms for reach, giving up full control over their audience and strategies. On top of that, the aftermath of data privacy rules, like the General Data Protection Regulation, have tightened the grip on data sharing for ad targeting, squeezing programmatic revenues.
Publishers gathered in Milan, Italy, on March 5 – 7 to discuss these issues and more. Here's what attendees learned:
Smart revenue diversification means new ways of working 
Digital media is a tough game, it's no secret the digital ad market is under pressure and publishers are left fighting over scraps that don't go to Google and Facebook. Companies like Vice, BuzzFeed and Stylist Group have announced redundancies and branched out into other areas.
"Currently about 95 percent of our revenue comes from ads," said Ella Dolphin, CEO of The Stylist Group, adding that around 52 percent comes from content solutions. "We want to get that to about 85 percent in a year's time." The publisher also gets revenue from regular events and will launch merchandise lines in the next year. The publisher has been forced to refocus the company around its female focused-brand, Stylist, which is a much easier sell to advertisers, and learn from the past: Last November, Stylist Group made the difficult decision to close its male-focused title, Shortlist, after ad demand to mid-range male audiences dried up.
New models and streams take new ways of working: Condé Nast International created a framework for developing non-ad-revenue business ideas, a five-phase process where each has activities, tools, experiments and discussion points. The first fruits of this labor was Vogue Business, a B-to-B content source for professionals in the fashion industry. Because of scarcity, audience type and company credit cards, business professionals can be more effectively monetized than consumers. "One of the first things we did for Vogue Business — because of the inherent risks of creating a B-to-B brand when most of our business and revenue comes from B-to-C — was to create an isolated team with more B-to-B experience under a different P&L," said Ciara Byrne, director of business development at Condé Nast International.
Elsewhere, News UK is getting into the bookmaking business creating an app for horse-racing enthusiasts and taking a revenue cut. Travel publisher Culture Trip plans to become the travel agent and take holiday bookings. Mumsnet has brought out a line of mattresses with bed retailer Dreams.
Reality check: There are obstacles in cannibalizing audiences and stretching media brands too thin, said several attendees during the publisher town hall session. Publishers need to do more than lazy badging when licensing branded products, relying on just the authority of the brand isn't enough.
Bottom line: In a tough digital advertising climate, publishers need multiple, incremental revenue streams that are natural extensions of their core brands, developed and underpinned by audience data.
Overheard:
"When you have too many revenue sources in a small team, it's a problem because you can't specialize. Ultimately, it's going to be a lot of people doing a lot of work and keeping on a collective revenue stream with low growth. You have to cut things with low growth."
There is no one-size fits all for subscription models
Subscription and membership programs are a key revenue stream publishers are exploring. But many are finding it tough convincing readers they have to pay for previously free content while understanding what it is readers are willing to pay for.
For many, the main challenge is increasing acquisition, which tends to hit a wall once the most engaged audience members have converted. Understanding the right paywall model for publishers takes thought, and cultural differences among fragmented markets like Europe is tricky.
"Spotify for news can't be done," pointed out one attendee during the subscriptions working group. "There's too much free-to-air news; it's too fragmented. Effectively, we have moved away from nano payments with newspapers." Despite platforms like Apple moving the market in this direction, another set-back is long-tail content: News lacks the back catalog and longevity that entertainment and music has.
Another wrinkle: balancing ad revenue with subscription revenue. "It's tough moving revenue generation from advertising to subscriptions," said one attendee. Shifting the revenue source that takes priority can lead to tensions between teams. Although, restricting reach in favor of subscriptions will have more of a negative impact on consumer titles than those for business professionals.
Bottom line: Subscriptions are growing in importance for publishers, but the reality of integrating them into core products and retain paying customers is tough, as is converting print payers to digital, figuring out the right paywall and product.
Overheard
"Reconciling members versus subscriptions, some of our sites have really hardcore tech readers that can lead to a level of toxicity. We need to balance subscribers and members, and building a community people want to engage in."
Successful international expansion takes nuance
Headlines have been dominated by media companies streamlining international bureaus, cutting costs often through human casualties. But this isn't felt across the board, and there's room for growth overseas if done right. Business Insider, owned by Axel Springer, now has 150 million global unique users, adding 17 million uniques last year. The U.K. office is the hub for its international editions — it has editions in 16 markets across nine languages — while the U.K. is a wholly owned business, the others are license partnerships.
Global stories drive growth: 80 percent of BI's top stories in the U.K. were global; it sees between a three- and a 10-fold uptick in the audience when it translates global content to a local language. Five years ago, the U.K. started with 1.5 million uniques, now 8 million uniques.
"Programmatic isn't defined by borders," said Julian Childs, svp international and managing director UK at Business Insider. The publisher monetizes through branded content and global audience buys. "We are first and foremost a global news brand, and we want to be the most-loved news brand in the world. That's different to a local news brand." BI then uses data to see what audiences are interested in, adding a local layer and credibility.
The U.K. isn't an easy win: Language is the only barrier between the U.S. to the U.K. The market and landscape on the monetization side are tough. "We have been careful to accept venture capital money because once you do, the expectations rise. We took a measured approach because we know there would be nuance, and language is the biggest one. We're partnering with those who know local culture, nuances and market in terms of revenue and spend."
Platform dependency issues vary overseas: Andrea Scotti Calderini, CEO of Freeda Media, the Italian female-focused, social-first publisher, points out that platforms in the West, like Facebook or Netflix, have a dominant revenue stream of advertising or subscriptions. Asian platforms like Tencent have much more balanced number of five or so revenue sources like direct payments, gaming and advertising. Publishers can leverage their media to go direct-to-consumer.
Bottom line: Showing up in new markets is challenging. Success relies on having more skin in the game.
Sustainable media models need constant evaluation
News UK has experimented with different paywalls and membership models across its newspapers, U.K. tabloid The Sun and broadsheet The Times of London. Aside from constant evaluation, a diversified mix and a sustainable media company need to be underpinned with data, said Ben Walmsley, commercial director, publishing. Here are the key points from his session:
Communities and commenting can charge subscription growth. Once subscription growth to The Times of London slowed, the publisher switched to a registration model to reach its 1 million prospective readers. The goal: build communities through commenting, which also helps keep churn stable. It found 10 percent of subscribers comment, 20 percent of people read comments and build relationships with the brand and its extensions. Of Times+, its events and products membership program, 250,000 people have downloaded an e-book, 50,000 have redeemed restaurant vouchers from the program.
Data platform News IQ underpins the whole business. As revenues have diversified over the years they have been built in silos. Case in point: The Sunday Times wine club was launched 40 years ago. "Forty years ago, we weren't thinking about a single view of a customer and connecting that data together; there were no data management platforms. The journey is on using data more effectively to suggest the next best action. Creating a single repository has been the biggest challenge."
On publishing alliance Ozone: "Scale itself isn't that transformative. What changes that is uniformity in certain aspects of the tech stack." Partners together are developing tech, like server-side header-bidding wrapper to get as much code of publisher pages as possible, improving latency. Unlocking publisher data is another goal. "Uniformity and consistency in the data set is transformative."
Overheard:
"In the old days, people would phone you up saying, 'I've bought some digital stuff from you; here's another massive IO because we like you.' Those days don't exist anymore, and management believes they should. You still want to continue to grow digital, but the scale of how we do that is proving more difficult than it used to be."
"There are too many vendors. You get oversold. The whole programmatic stack is inefficient. A lot is smoke in mirrors, and it's hard to tell what provides value. It's hard to find the real value in what a lot of people are providing."
"As publishers, we say video, video, video. What's challenging is monetization with video in pre-roll. It's more annoying than a TV ad. There's not enough innovation in going any further than the pre-roll."
"There are too many vendors. When you get approached, you often ignore them. What we do is anyone who reaches out we test them. You have to see what advantage they can give you."
"Just because you slap your name on it doesn't make it your product. Why would a client come to us for a financial product they can get anywhere else? They'll come to us for something exciting, something different."
Challenge board confessions
Publishers shared their thorniest issues anonymously.
https://staging.digiday.com/?p=325862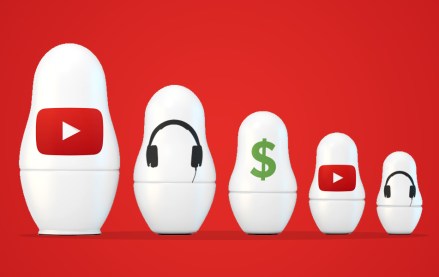 August 17, 2023 • 3 min read
Adalytics Research asks, 'Are YouTube advertisers inadvertently harvesting data from millions of children?'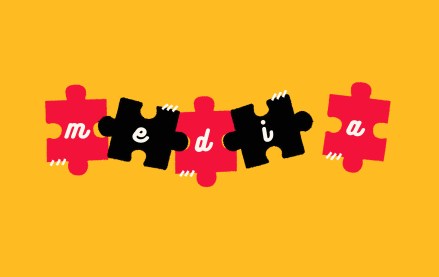 August 17, 2023 • 10 min read
Publishers' Q2 earnings reveal digital advertising is still in a tight spot, but digital subscriptions are picking up steam.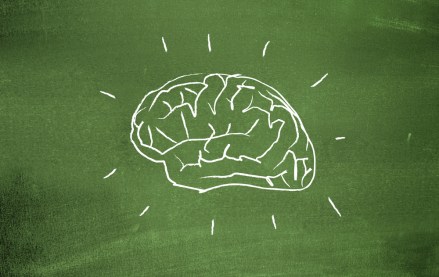 August 17, 2023 • 5 min read
Experts reflect how the failures of social media and online advertising can help the industry improve the next era of innovation.