Sweet, Hearst's social-only publication created in partnership with Snapchat, launched to lots of hype in November 2015. Less than a year and a half later, the new brand offers lesson of the tricky route to starting new media brands on platforms.
Sweet has experienced a series of layoffs, including the quiet firing of editor-in-chief Luke Crisell in July, and rapid staff turnover. What began as an ambitious attempt to create a daily culture magazine for digital — filled with one-off artist features, author interviews and more — has instead slid into the territory of generic viral content like "There's More to These 6 Candles Than Meets the Eye."
Four former Sweet employees, speaking on the condition of anonymity, paint the publication as an ambitious experiment hamstrung by shifting priorities.
An exciting start
Crisell, the former editorial director of Aritzia, was hired in the summer of 2015 to incubate what would become Sweet. He brought on his former Nylon colleague Mallory Rice as deputy editor and Christian Storm, formerly of Business Insider, as photo editor. The project became their baby, of sorts; it was left to them to brainstorm names for Sweet and nail down the brand voice.
By September, they had brought on a few designers and editors, both freelance and full-time, landing them at seven employees. Much was left undecided. "The launch date was up in the air, and you didn't really know what was going on up top or what the strategy was," said one past employee of the channel.
Nevertheless, they got to work, creating two months' worth of original content leading up to the November launch, all of which involved original animation, photography, drawing and writing, as well as travel and interviews. It was a slog, but one that many digitally jaded employees welcomed. Sweet had ambitions.
"Coming from a women's fashion magazine, where all we wrote about is Kylie dying her hair green, I thought, 'This is so refreshing. I can just interview the people I think are cool and not have to follow the dumb celebrity news cycle,'" said one employee. "It was an opportunity to try something different and to innovate in the digital space."
By the time Sweet launched in November, it had around 18 employees. Top Hearst executives were focused on the project. Cosmopolitan editor-in-chief Joanna Coles would join Snapchat's board the following month. Nick Bell, vp of content at Snapchat, was apparently in love with Crisell's vision for the site — one source went so far as to call it his passion project.
But soon after launch, Sweet started to hit roadblocks familiar to any new venture: a wonky CMS, shifting office spaces and, at times, heavy-handed management from corporate overseers. Above all else, with Discover new and Snapchat regularly shifting its own priorities, Sweet staffers often felt like they were making things up on the fly.
"It was like the Wild West [for them] in that there was no set formula for what to do," said one past employee.
A sampling of Sweet's original content at launch
Back to basics
Joint ventures are typically hard to make work. By all accounts, even with Bell's personal interest in Sweet, Snapchat was mostly hands-off. Hearst itself originally let Crisell and team find their way. But soon, Hearst higher-ups grew antsy, asking for regular analytics reports on how Sweet was doing — and growing impatient that the numbers reported weren't higher.
"We felt we were doing super-well — reaching 1.5 million uniques a day — but they were comparing us to Cosmo, which was reaching 5 million uniques a day," said a past employee, noting that the comparison made no sense, given that Cosmo relied on clickbait; it had quickly become the largest Discover channel as a result. Requests from the Hearst higher-ups included that Sweet "be more basic and less complicated."
Sweet originally produced long-form profiles and intellectual-leaning video series, like a reading series featuring the likes of Stephanie Danler. But soon its team was told to create content more akin to Cosmo's, which backed Discover content that included "What Your Old AIM Name Says About Your Sex Life."  
Crisell and the rest of his team were dismayed, having hoped to exit the digital content hamster wheel. They had already been working long hours (and many weekends), and that only increased with the pressure to perform.
"I don't think it had to do with advertising dollars, because we were reaching a sizable amount of people," said one employee, who felt that it was driven more by Hearst's continued efforts to replicate Cosmopolitan's social success. (Sweet's advertisers at the time included L'Oréal and Apple, though the company could not comment on current relationships.)
"I think that, as Sweet grew and more brands started joining Discover, it became evident that the competition [was tough]. It's really hard to compete with the Cosmos and BuzzFeeds and Refinery29s when you're an unknown brand creating great content that isn't clickbait," said another former employee.
Shooting everything in-house and hiring a team of animators, videographers and photographers was sexy at first but also confusing to some on the team. "This stuff only lives for 24 hours, so the way that they allocated their resources was very confusing," said one former employee. "It seemed like there could be other, cheaper ways to do it and still make it look great."
A sampling of Sweet's current content

A new hire precedes a big layoff
Employees were not tapped into the money matters, but when Sweet hired Ross Clark last May to be the vp and gm of the brand, it felt to them like a desperate move. The former entertainment executive of Condé Nast was slated to "oversee the long-term strategy, business development, product distribution, revenue and marketplace positioning of Sweet."
"Ross was seen as having more of a corporate, 'Hearst' mindset," said one former employee. "He didn't really fit in, and everyone viewed him as an outsider." Then, in July, Crisell was let go. Sweet was, in many ways, his vision. Soon, Sweet had an exodus of key employees, including art director Aimee Hunt. Neither spot has been filled.
Today, Sweet has 18 employees — but only four of them are original team members.
Both Snapchat and Hearst confirm that Sweet is still a joint-venture, though it is unclear whether or not the day-to-day relationship has changed. Hearst executives declined to speak about the venture beyond a statement from Troy Young, the company's president of digital: "It will evolve as we learn and the platform evolves. We are collaborating with the Snap folks closely [and] have been cautious about how we hire because we want to get talent to match the brand."
The Sweet team also offered this statement:
"Sweet reaches a highly-engaged monthly audience of more than 16 million, delivering content that focuses on discovery, culture and unforgettable experiences; featuring exclusive fashion and style coverage, rising stars like singer-songwriter MØ and advertising partners across several categories, including beauty, style, entertainment and technology. We're focused on innovating with dynamic Snapchat-first content, and we're looking for the right editorial leader to take us into our next stage of growth in 2017."
Snapchat does not share those numbers with the public, so they cannot be confirmed. While Discover is the brand's home base, Sweet's Twitter and Instagram feeds show measly engagement, with only 3,915 and 7,844 followers, respectively.
Sweet also faces a far different environment on Snapchat. The platform is now pushing for shows, moving away from its original magazine concept that underpinned Discover — and which inspired Sweet in the first place. What's more, Snapchat Discover is now much more crowded. When Sweet launched, it was one of just seven media properties. Now, Discover has over 40.
"Discover content is getting pretty homogeneous and undifferentiated from one another," said one digital agency CEO. "It's a function of the partners that they have — The Daily Mail, MTV and Cosmo all seem to be covering the same stuff." Another digital agency CEO added that his clients have "zero interest" in advertising on Discover. "The fact that a lot of the stuff that does work on Discover is really low-brow," the executive said. "Anytime I look there, it's just T&A."
Sweet's former staffers speak of what could have been.
"They didn't want Sweet to be Sweet," one said. "They wanted Sweet to be like all the other Hearst publications that are now exactly the same."
https://staging.digiday.com/?p=228230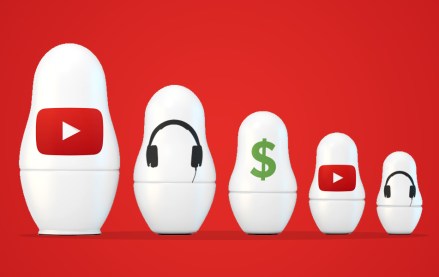 August 17, 2023 • 3 min read
Adalytics Research asks, 'Are YouTube advertisers inadvertently harvesting data from millions of children?'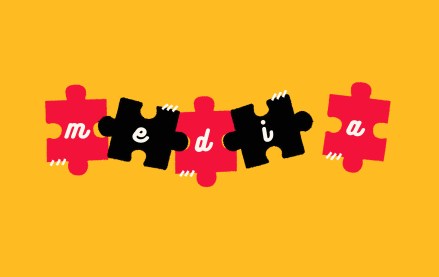 August 17, 2023 • 10 min read
Publishers' Q2 earnings reveal digital advertising is still in a tight spot, but digital subscriptions are picking up steam.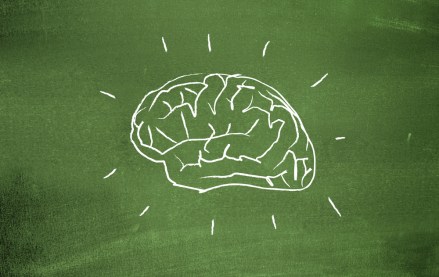 August 17, 2023 • 5 min read
Experts reflect how the failures of social media and online advertising can help the industry improve the next era of innovation.