In fashion, editors are routinely whisked off to faraway locales to be wined and dined on a brand's dime, often in exchange for some brand-related coverage. These junkets are known politely as "press trips" and stand out as a symbol of the cozy relationship the fashion press has with its subjects.
As one anonymous Guardian writer aptly put it in 2014: "It's essentially a PR-organized outing, where journalists are plied with booze to varying degrees (ranging from "light lunchtime tipple" to "hospital"), timetabled into various fun activities, often only exposed to food and sleep in miniature portions and endorsed, if not downright encouraged, to behave outwith the normal conventions of society. Oh, and shown some stuff in the hope they'll write about it."
Though larger companies are more likely to take part, given the funds required, brands as diverse as Jimmy Choo, Swarovski, Lilly Pulitzer and Revolve have been known to put them on. Other times, city- or state-based groups, like the Nashville Fashion Alliance, will work to boost their sartorial reputation by inviting editors along to explore the local fashion scene.
The Federal Trade Commission released guidelines for native advertising in 2015 that insisted all sponsored content be identified accordingly. The rules for how media companies handle press trip–inspired stories are less clear.
While the FTC didn't mention junkets specifically, the head of its advertising practices division told WWD that "if [publishers] are promoting a particular brand or product, and if they have a financial or material connection to the brand, that should be disclosed."
Of course, how each publication defines "a financial or material connection" is likely to differ. We reached out to numerous women's and fashion media brands to find out how they all tackle the matter, and quickly found that it's a touchy subject: The Cut, Racked, Clique Media Group, The Coveteur and Refinery29 all refused to comment, while Man Repeller and Into the Gloss failed to respond.
Editors from Harper's Bazaar and Who What Wear in Miami with Matches Fashion
Alyssa Vingan, the editor-in-chief of Fashionista, had no qualms — but also, seemingly, nothing to hide. "Our editors are able to go on press trips, but we are very selective on which invitations we accept, as they must be of strong interest to our readers," she said. "For example, is it something we'd cover anyway, like the Victoria's Secret Fashion Show? Or does it present an opportunity for reporting that we wouldn't otherwise have the budget for, like an international fashion week?" In those cases, her team is happy to take advantage.
They're less keen on trips that are overly branded, especially if they lack an identifiable hook. "We try to avoid trips that are too brand-specific if there's not at least one big picture feature angle that we could get out of it," she said.
Past examples include a lengthy feature on the unique brand positioning of Patagonia, spurred by a writer's trip to their headquarters in California, and an inside look at Lululemon's reliance on a giant influencer network after a writer attended their "Immersion Summit" in Canada.
Both posts reflect the "strict disclosure policy" Vingan said Fashionista maintains, which requires that any story inspired by or sourced from a press trip explicitly state, at the bottom of the post, who provided travel and accommodations for the writer. The Patagonia story, for example, ends with this disclosure: "Patagonia paid for my travel and accommodations to visit the brand's headquarters."
These are standards that would be far outside the bounds of traditional journalism. You are not going to see a writer for The New Yorker going on a trip to Tibet paid for by the Chinese government. But fashion reporting has always played by looser rules when it comes to accepting free trips. The same goes for travel journalism, for instance.
PopSugar founder and president Lisa Sugar said that editors of the brand's fashion vertical are also allowed to go on press trips, but they must meet a long list of criteria to be approved. "All trips are thoughtfully considered by our editorial content directors, and the editor invited [to go] is required to make a list of story pitches, which the directors use to determine whether or not the trip is worthwhile," she said. "We make sure there is a substantial amount of content we can produce, unique angles on a topic or opportunities for original content, exclusives and/or access to someone or something that we don't typically have access to."
An image from a Karlie Kloss x Express press trip in St. Louis
Like Fashionista, PopSugar provides disclosure when any story-related trips are paid for, as in a recent post by author Sarah Wasilak about her trip to St. Louis to fete Karlie Kloss's Express collaboration. "Travel and expenses for the author and photographer were provided by Express for the purpose of writing this story," it reads.
Jezebel, an online women's vertical that covers fashion more tangentially and with no focus on shopping, says it does not have a policy in place because they simply don't need to. Though they'll accept press tickets to concerts and festivals to facilitate subsequent reviews, deputy editor Kate Dries says she can't recall a brand every paying for a writer to travel on its dime. "Hypothetically, if we agreed to that, it would be under the guidelines that the [brand] in question could in no way dictate coverage, and the terms of the agreement would be made aggressively clear throughout the final piece," she said.
The policies of traditional companies like Hearst and Condé Nast — neither of which would speak for this story — are less well-defined. "As far as I can tell, Hearst's official press trip policies are a mystery to its editors, while its unofficial policies vary from magazine to magazine," said one of the company's former magazine editors, under condition of anonymity. "At the title I worked for, my colleagues and I were equally unaware of any company-wide rules — though they may have been printed in some onboarding literature no one reads — but understood that your supervisor wouldn't approve one unless it was essential to coverage or an advertiser relationship."
Disclosure guidelines for these trips were equally unclear, if not nonexistent. "When I've written stories inspired by press trips, I have always disclosed that, usually within the text," said the Hearst alum, admitting that it would be hard to enforce this across the board, especially if a story was only loosely inspired by the trip. "A fashion editor might take an international press trip and months later put together a fashion story heavily inspired by that country's aesthetic," she said, by way of example. "Where do you draw the line?"
While she insisted the bar for coverage is set high for the magazines, Hearst's websites seem to have more leeway. "[They] accept more press trip invitations overall, partially because they have more virtual real estate to work with than the books," she said.
Condé Nast publication Women's Wear Daily came under fire in 2014 when then-reporter David Yi was caught cavorting around the Hamptons with fashion journalists and bloggers for a press junket thrown by The Social Co. Thanks to various photos posted on social media, it became clear that Yi was breaking the publisher's supposed rule of not taking free gifts. At the time, a spokesperson offered that he was in attendance with a friend and not under a reporting capacity, adding unconvincingly that no free gifts were distributed.
Two current editors at Condé Nast fashion publications, speaking under condition of anonymity, would only offer that press trips are only open to the web editors now, and on a case-by-case basis. Once again, their knowledge of any disclosure policy was vague. "The church/state situation is real," said one, of the lack of communication.
But it's not just old media that has obscure guidelines — a former editor at Refinery29, speaking anonymously, said that the company's policy is very loose, especially on the beauty and fashion teams.
"For the most part, as long as it was a brand we wrote about fairly frequently, or could find a way to incorporate them into a story, we could go," she said, adding that editors in the more senior positions would get "dibs" on any trips, even if they were initially offered to someone else. And if an advertiser was involved, their attendance was almost a given.
As far as coverage went, "We always made sure to let brands know that attending the trip didn't promise editorial coverage," she said. "But, more often than not, including the brand in a roundup or doing a one-off news story on whatever new product or initiative the company was launching was how we'd return the favor." Which is to say, most brands were getting at least some exposure.
An image from Tarte's "Beauty Camp"
Was it disclosed? "Sometimes, but usually not," she said, noting that even in instances where a brand-related trip was mentioned, it was very rarely made explicit that the brand paid for everything.
One example, in which writer Mi-Anne Chan spent a week with influencers at Tarte's Beauty Camp, offers nothing of that sort, relying only on the reader's industry knowledge to put two-and-two together. What's more, it links directly to a separate post, written by the same author, highlighting the brand's latest collection (and the crux of the said Beauty Camp the writer attended). The shoppable post says nothing about brand sponsorship.
Another feature, focused on the launch of a new Chanel No. 5 perfume, avoids the press trip association altogether, stating only that the corresponding interview took place in France.
To the average, non-media-employed reader, associations like these are unlikely to be obvious, calling the ethics of the practice into question. If the FTC's latest promise to crack down on the increasingly shady relationship between brands and publishers is legitimate, they'd do well to lay out (and enforce) some concrete guidelines for these little-known but widely-popular events.
https://staging.digiday.com/?p=231251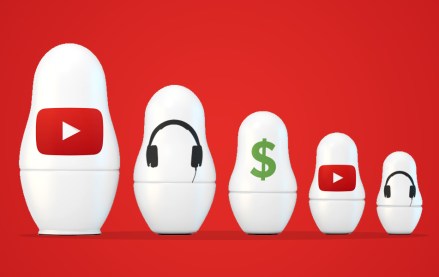 August 17, 2023 • 3 min read
Adalytics Research asks, 'Are YouTube advertisers inadvertently harvesting data from millions of children?'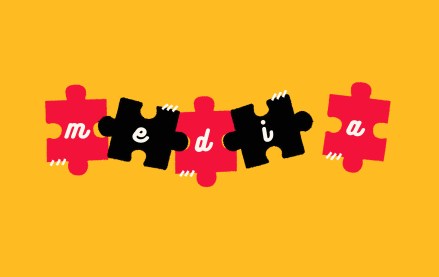 August 17, 2023 • 10 min read
Publishers' Q2 earnings reveal digital advertising is still in a tight spot, but digital subscriptions are picking up steam.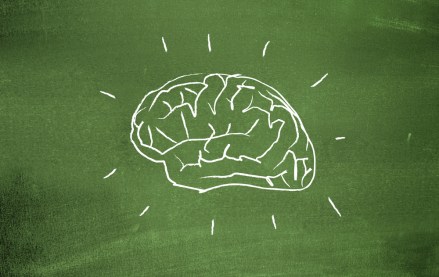 August 17, 2023 • 5 min read
Experts reflect how the failures of social media and online advertising can help the industry improve the next era of innovation.