Last week we published the anonymous account of what it's like to be a young media planner. This week we're going to turn the tables and ask for the unvarnished opinion from the advertising-sales side. We are giving the participant anonymity in exchange for honesty. This executive expressed a level of frustration that many in the ad-sales profession feel. There are so many sellers out there and so few buyers. The business of advertising, always a relationship business, has become frayed. In this telling, what used to be a collaborative relationship to solve business problems jointly has now become a rushed process filled with arbitrary decisions and even petty shakedowns for Justin Bieber tickets.
We welcome volunteers from all levels of the digital media industry who would like to participate in this series. The only thing we ask for is honesty. Please email me at my address listed on the bottom of this article.
We published an account of a 25-year-old media planner last week. What was missing?
Who at the agency sets the direction? Senior-level people don't take the time to educate their clients on the possibilities of real digital advertising and instead allow lower-level planners to keep their business transactional instead of thoughtful. Why bother training college graduates to send RFPs to 75 media sales teams, collect and collate all the replies, only to judge the responses on price? Then how could they possibly judge success on any goal after an ad campaign is only live for two weeks, which is when they start cutting sites based on click-through percentages?
Afterward, I heard the stuff about perks and gifts were "the tip of the iceberg." Do ad sellers have to literally buy attention from agencies?
Yes. You wish everyone agreed not to do it, but the traditional media side takes people to the Super Bowl, the Oscars, etc. Why would digital be different? All businesses have aspects of client entertainment. Did you know that a famous chef flew the YouTube team on a private plane to his/her restaurant and cooked them an extravagant dinner as part of the pitch to include his/her channel as part of YouTube's 100 channel custom program? What about finance—have you ever been part of the wooing from an investment banker?
What's the most unprofessional thing an agency's ever asked you for?
An agency asked us to get two backstage passes to Justin Bieber for its client. Yes, we did it. I hope our business eventually was incremental from that agency; it wasn't from the client.
Do you find insufficient understanding of the digital-media space on the agency side?
Absolutely. And it's partially their fault. There are hundreds of people calling them every month, so they are overwhelmed in the process. And the senior people at agencies are barely able to make a profit with accounts that go into review every two years. So the lower-level people are forced to rush through media buys as quickly as they can. There's no time for thought, learning, collaboration. The entire business model of the agency-client relationship needs to be overhauled. As a famous agency C-Level exec once told me, "It's broken, I know, but I can't fix it."
What's the worst part of dealing with agencies?
Take your pick:
1) When they say, "Give me a new idea that's never been done before."
2) When the client switches agencies and the new one says, "We just got this account and are expecting your rates to be 20 percent lower than you were charging the prior agency."
3) You rarely, if ever, get feedback as to why they didn't buy from you. But honestly, even if we did get feedback, it would be wrong most of the time based off of a misunderstanding of the proposal.
What's one thing that should keep clients up at night?
When your agency takes great pains to tell you that its trading desk isn't a conflict of interest, be certain that it's a conflict of interest.
With all the talk of DSPs, SSPs, RTB and the like, is the ad process going to be mostly automated in, say, five years?
Nobody knows. Machines will still certainly play a part, but it will always be a mix. Big publishers are run by humans, not machines, and they will always hold major sources of inventory aside to get premium pricing. Why do car salesman still exist? Humans still need to be there to explain parts of the value and assist with the process. There are still bank tellers, right? In our business, machines will never be able to think and be creative. For all the talk there is, the DSP/SSP providers have barely any premium inventory, and they mostly trade with each other for below-the-fold banner and autoplay video. Automation will help a great deal, but let's not get carried away.
Is there an appreciable difference among different agencies?
No. They are all the same: middleman who are gatekeepers and procurement agents for the brands. But don't tell them that; they think they are doing the Lord's work.
https://staging.digiday.com/?p=6685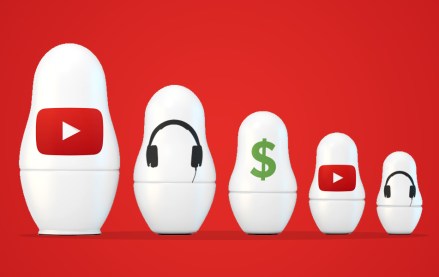 August 17, 2023 • 3 min read
•
•
Adalytics Research asks, 'Are YouTube advertisers inadvertently harvesting data from millions of children?'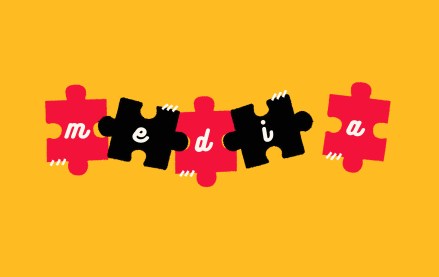 August 17, 2023 • 10 min read
•
•
Publishers' Q2 earnings reveal digital advertising is still in a tight spot, but digital subscriptions are picking up steam.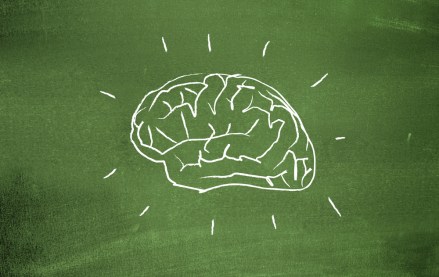 August 17, 2023 • 5 min read
•
•
Experts reflect how the failures of social media and online advertising can help the industry improve the next era of innovation.