Complex, NBCU and Group Nine left Thursday's Digiday Video Awards gala with trophies for major categories.
The event, which took place at Tribeca 360° in New York City, was attended by companies including Viacom, The Atlantic and Insider Inc., and served as a celebration of the accomplishments of each of the shortlisted teams, all of whom are working to modernize media and marketing.
Complex Networks, which first began its digital transformation in 2007, took the award for Digital Team of the Year after a slew of new endeavors, including hot sauce lines and late night show forays. Complex now operates through four different channels including Sole Collector and First We Feast, which is home to the pop culture phenomenon Hot Ones — the only place on the internet where you can watch Gordon Ramsay drink artificial lime juice to overcome the sting of hot sauce.
As a studio, Complex produces over 30 daily and weekly series, including Sneaker Shopping, — which regularly receives over 3 million views per episode — and has licensed 16 of its shows to Netflix and Hulu. As a marker of their successes and a sign of the company's ability to diversify, this digitally successful giant brought their brand to life for the third year in a row at the November 2018 ComplexCon, which saw some 60,000 attendees.
Also taking home top accolades is Group Nine Media, who won Best Facebook Watch Show for their work with Grey Goose. The French vodka company looked to Group Nine to strengthen its cultural relevance and the resulting show, "Off Script," starred Jamie Foxx and served as a celebration of film's most iconic moments through the eyes of the actors who created them. The first season, which was distributed by Thrillist, included interviews with household names like Melissa McCarthy, Dwayne Johnson and Chadwick Boseman and garnered over 300 earned media stories and 50 million views.
One of the evening's two Snapchat-focused category wins went to NBCUniversal's NBCU Digital Lab by way of the Best Snapchat Discover Publisher category. The digital lab serves as a hub for creating, developing and producing premium digital content for E!, Bravo, Oxygen, SyFy, NBC Sports and CNBC, among others. In the year and a half since its inception, the Lab has created 15 original shows on Snapchat, Twitter and YouTube and aired over 225 episodes.
See the full list of winners below.
Best Live Moment
TBS & Glow – Final Space Facebook Live
What's the best way to keep your audience engaged during a show's mid-season hiatus? An interactive Facebook Live featuring the main character. TBS teamed up with digital marketing and social media agency Glow to bring their animated series "Final Space's" card game-loving main character, Gary, to life in real-time. The resulting experience was the first-ever interactive live game with an animated character voiced in real-time.
Best Video Ad
Onion Labs & Initiative – Diet Dr Pepper
Onion Labs and Initiative teamed up with Dr Pepper Snapple to shift convention through showing the world what it's like to use Diet Dr Pepper as their celebratory drink of choice. The team dropped a long-form music video (the catchy track can be found on Spotify) and showcased different everyday scenarios where Diet Dr Pepper could be used as a reward. The teaser video alone had almost 2 million views on Facebook. Let's "Crack that Pepper," leave the bottle corked.
Best Multi-Platform Video Campaign
Innovid & Compass Point Media – Johnsonville Dynamic Weather Campaign
Johnsonville teamed up with Compass Point Media and video ad platform Innovid to further their work to instill trust and positive brand sentiment in the mind of the consumer. Using Innovid's technology, the group was able to programmatically deliver video ads across desktop, mobile and connected TV that featured a three-day weather forecast, resulting in a 33 percent brand lift for Johnsonville. The kicker — not only was the weather delivered, but the landscape images and city names featured in each ad were personalized based on where the viewer was located.
Best Social Video Campaign
Purple, Tim and Eric and Facebook – The Purple Boys
Purple teamed up with Facebook and Tim Heidecker and Eric Wareheim of Tim and Eric for an anti-ad campaign meant to hit home for those who experience the Sunday scaries. Combining a relatable human issue and the die-hard audiences of Tim and Eric resulted in viewers converting into buyers at low impression costs. Win.
Best Advertiser in Video
Mustache Agency – "Write the Future"
Grammarly teamed up with content agency Mustache to prove that they are more than a grammar check. To drive this point, Mustache created story-driven spots that showed a student writing a term paper, a date-seeker writing a Tinder bio and a best man writing a wedding toast. With Grammarly there to ensure they were on track, the viewer was able to see how the aid empowered those who may not be English-native to be confident in their own words. Empowerment as a theme and a well-constructed rollout meant that Grammarly was able to surpass their direct-response benchmarks and further the notion that they are more than a place to check your grammar.
Best Video Ad Tech Innovation
LoopMe
Founded in 2012, LoopMe aims to make video advertising campaigns effective, measurable and attributable through data and AI. In one case, working with a leading financial institution resulted in an 11.4% brand consideration for the client. Seven years and eleven offices later, the software company has set its sights on global expansion — an initiative aided by a recent round of funding led by European investment partner BGF.
Best Streaming/OTT Platform
DAZN
U.K.-based on-demand sports streaming service DAZN [pronounced duh – zone] has established itself in seven markets — USA, Canada, Japan, Italy, Germany, Austria and Switzerland — since its conception in 2016. With a goal of bringing affordable access to sport to those around the world, the platform has ensured availability on 95 percent of all connected devices including smart TVs, tablets, smartphones and gaming consoles and streams over 200 million hours of live sports across 25,000+ events yearly.
Best Use of YouTube
Fullscreen & AT&T – Guilty Party
AT&T teamed up with Fullscreen in an effort to combat the epidemic of loneliness plaguing Gen Z. The question 'How do we connect with the lonely generation?' was answered in Guilty Party — a scripted whodunit YouTube series that was told over ten weeks. Fullscreen produced nine short-form episodes and over 40 blogs for the Guilty Party series, and the series finale saw the team incorporate fan comments from previous episodes, which gave AT&T the ability to communicate directly with their target audience.
Best Snapchat Show
E! Entertainment – E! News' The Rundown
E! News' The Rundown is a digital expansion of the E! News Brand and one of the first shows created exclusively for Snapchat. Hosted by E! News Correspondent Erin Lim, the show covers the biggest trending topics in a given week and takes on all things pop culture. The Snap-native program, which first aired once weekly, now airs three times per week and, thanks to a loyal following, has amassed over 19 million unique views per month.
Best Video Distribution Platform
JW Player
Video strategy support powerhouse JW Player, which was founded in 2005, has an impressive client roster which includes Business Insider, Peloton, Viacom, VICE, The Washington Post and more. These industry-leading clients rely on the platform to ensure they're able to reach audience growth and revenue goals, among other KPIs. They say that proof is in the pudding; Penske Media Company recently brought JW Player in to expand its monetization opportunities, which in turn deepened viewer engagement and boosted video plays.
Best Use of Instagram Stories
Vice Media – High School Walkouts
On March 4, 2018, Vice Media gave thousands of high school students who decided to stand up on during an organized protest against gun violence a way to be heard. The Brooklyn-based giant rolled out Instagram Stories that would allow those who were protesting to narrate what they were seeing from their own point of view, effectively furthering the reach of the initiative to their own audience. The format was so well received that Vice has used it in more recent instances for the March for our Lives and other events.
Best Publisher Pivot to TV
Uninterrupted
Uninterrupted original "The Shop," allows its hyper-connected audience the ability to be a fly on the wall in a barber shop where A-list talent like Drake and LeBron James feel comfortable freely engaging in conversation. Before moving to TV, "The Shop" was published as a digital feature across platforms by Uninterrupted, and after garnering over 13 million views on the first episode, HBO wanted in. Now, "The Shop" airs on their HBO Sports platform and is up to four episodes.
Best Snapchat Discover Publisher
NBCUniversal – NBCU Digital Lab
Best Video Distribution and Programming Strategy
Fullscreen & AT&T – Guilty Party
Best Facebook Watch Show
Group Nine Media & Grey Goose – Off Script
Best Video Advertising Agency or Partner
Portal A
Independently owned Portal A, which has a staff of 50 split between Los Angeles and San Francisco, works with behemoths like Clorox, YouTube, Amazon and Google to develop original programming. A recent campaign for Clorox that featured former Vine star Randy Mancuso and household name Stephen Curry resulted in over 4 million organic views and a 30 percent brand awareness lift.
Best Video Publisher Partner for Brands
CH Media
CH Media is a place where any individual can find the content that dives deep into their interests, no matter how quirky. In a recent partnership with Universal Pictures on the theatrical release of Jurassic World 2, the NYC-based parent company of digital properties like CollegeHumor, Dorkly and Dropout created a piece of branded content that featured Bryce Dallas Howard and Chris Pratt as a couple bringing their emotional support dinosaur on a plane. The campaign received over 50 million views across Facebook and YouTube — nothing archaic about that.
Best Brand Film – Series
Awesomeness & JELL-O – Wobz Series
Awesomeness & JELL-O joined forces for a YouTube series that starred five relatable characters made from Jell-O Play. Each episode took aim at moments where a child may feel insecure and gave them the tools they need to feel confident in their own skin, while providing parents the opportunity to have important conversations related to self-acceptance with their children. The series was released on Amazon Prime Video and helped shift the perception that Jell-O is an antiquated snack to one that Jell-O Play is an edible toy.
Most Valuable Streamer (MVS)
Yahoo Sports – NFL Live
NFL Live on Yahoo Sports is the place to stream all local and national NFL games — including the Superbowl. With season-long coverage, Yahoo is able to execute both long and short-term brand partnerships, and a solid 88% of those who tune into a single stream come back week over week.
Video Executive of the Year
Jon Steinberg, founder & CEO, Cheddar
Princeton and Columbia Business School alum Jon Steinberg walks away from the Digiday Video Awards gala as Video Executive of the Year, after being up against executives like Kelly Day of Viacom Digital Studios and M. Scott Havens of Bloomberg Media.
When Cheddar was founded in 2016, media startups were chasing down algorithmic traffic, but Steinberg chose to go in another direction, which would pay dividends later. As the go-to media company for brands and thought leaders who aim to reach millions of tech-savvy cord cutters, Cheddar, with Steinberg at the helm, holds real power. In the two years since conception, the company has expanded to two full cable channels and is the only independent media company that provides both business and headline news. Win, win.
Best Brand Film – Single
Oliver Schrott Kommunikation & Mercedes-Benz – "Define Your Path"
Mercedes-Benz enlisted Germany-based Oliver Schrott Kommunikation to conceptualize and produce "Define Your Path," which tells the story of a strong woman empowered by her Mercedes. Enter Steph Davis — free-climber, BASE jumper, wingsuit pilot and proud Mercedes owner. The final product told Steph's story while her G-Class sport-utility Mercedes appeared naturally as the –ahem — vehicle for her adventures.
Digital Studio of the Year
Complex Networks
https://staging.digiday.com/?p=325034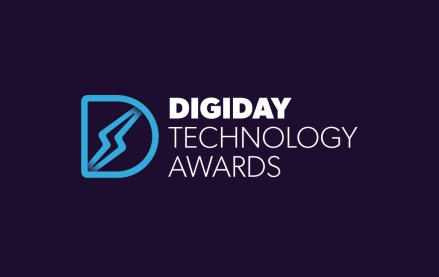 August 15, 2023 • 5 min read
•
•
Micro-personalization with AI, e-commerce technology, privacy compliance and partnerships proved the driving factors for success in this year's Digiday Technology Awards shortlist. As the judges' choices illustrate, the submissions that came in a cut above demonstrated brands' passion for balancing data privacy and highly effective personalization — adopting technologies and integrating with partners to achieve […]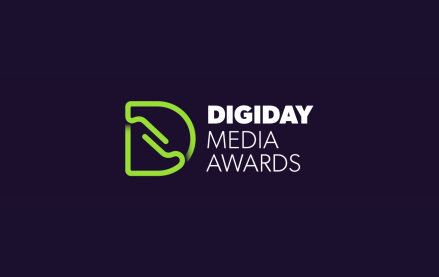 June 20, 2023 • 4 min read
•
•
The 2023 Digiday Media Awards featured a rising tide of collaborative brand partnerships and influencer collaborations. This year's winners also used emerging tech to revitalize the customer experience, prioritizing diversity and inclusivity. One program that hit on both themes secured two wins — one for Best Branded Content Program (B2C) and one for Best Custom Advertising […]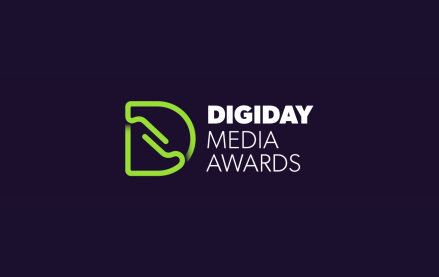 June 6, 2023 • 8 min read
•
•
Personalization, authenticity and inclusivity emerged as significant themes among this year's Digiday Media Awards shortlist. With the expansion of digital media's global reach and influence, brands are recognizing the importance of investing in emerging channels to engage diverse communities. The Brazilian Report was shortlisted for several categories, including Best Podcast for its weekly series, 'Explaining […]