As audience development grows, publishers question who should own it
June 14, 2017 • 7 min read
•
•
Audience development has become core to how publishers scale and make money. But now the question facing publishers is how to ensure it serves all sides of the business, whose interests often conflict.
Once a role that mainly focused on SEO, audience development has become more complicated because of the explosion of ways publishers can find and distribute content, from their own platforms such as newsletters and apps to external ones such as social media outlets and bots.
At the most fundamental level, both the business and edit sides want to reach new and existing audiences. But from there the interests can diverge. Whereas the newsroom wants to maximize the reach and impact of its journalism, the sales side is rewarded for growing ad revenue, which could lead it to prioritize certain audience segments over others. And then there is driving subscriptions and marketing other products like events and commerce.
CNN's finance vertical, CNNMoney, for example, commands higher ad rates than the parent site does because of its upscale audience, which could justify spending more to drive audience to that property, for example, said Chris Herbert, CNN's svp of digital operations and strategy.
"[Journalists] want to get an important message out to as many people as possible," Herbert said. "When you think about sales, scale is important, but we also recognize that we need to chase the right audience."
It can go the other way, with the business side chasing growth that conflicts with editorial's goals. Amy O'Leary, chief storyteller at viral site Upworthy, recalled one day back in the fall when fighting in Syria was getting worse.
"If we just had a strict growth strategy, maybe you'd do counter-programming — pull something positive from the archives," she said. "But as the editor, I know that story has a ton of attention, and people care about what you can do to help. So we created an article about how to help, and it went viral because we know the work that resonates the most is what's mission-driven."
The case for editorial
Publishers are addressing these varying audience development needs in different ways. At many traditional and new media organizations alike, including The New York Times, The Washington Post and Upworthy, audience development still resides on the editorial side.
O'Leary makes the case that with social media often being the first place where people encounter a story, audience development should be as close to the editorial creation as possible. Once a week, her growth team provides editorial with reams of data on every story. That feedback informs editorial about what people are reading and sharing, and helps build muscle memory so it can deliver content that resonates again and again.
O'Leary said this doesn't mean editorial is operating in a vacuum, ignorant of business concerns, though. For instance, the growth team knows long articles might make more sense to post on Facebook as Instant Articles, the platform's fast-loading mobile articles feature, because the longer the article, the more ads can fit in it, which means more revenue per article.
"Savvy digital editors of the future understand the factors that drive their industry," she said. "Part of my goal is not just to lead edit but to have an understanding of our business goals." Having audience development outside of editorial also means "the newsroom loses a huge opportunity to learn. I wouldn't want to give that up."
Other organizations treat audience development as part of marketing or, more recently, revenue.
"This is the way of the future, I believe, as it starts to provide a bridge between different parts of the organization and encourages collaboration," said Kunal Gupta, founder and CEO of Polar, a branded content platform. "Revenue needs to understand what is being worked on editorially, and editorial needs a feedback loop to understand what content drove what revenue."
Gupta said that there's no one right way for every media company. But he pointed out that while having audience development in edit can help editorial staff act quickly to promote content, edit can lack the skills needed to monetize content.
Cross-department solutions
To make sure they meet all business lines' needs, other publishers have structured audience development to represent the multiple stakeholders in their organizations.
At 4-year-old conservative news site Independent Journal Review, audience development reports to Alex Skatell, the founder and CEO. Skatell said that since IJR is a young company in growth mode, audience development is more of a marketing function, focused on figuring out what its users look like. The editorial side isn't operating in the dark, though, he said. "Our editors understand the platforms — it's already part of their DNA."
Elsewhere, audience development has a hybrid business-edit role.
When Bleacher Report started in 2008, the audience development goal was relatively simple: Get as many people as possible to come to the site. Now, audience growth is part of everyone's job, and priorities have also changed to emphasize content that people want to share and reaches new audiences. To make sure their approaches are aligned, the department heads now get together and collaborate. To deepen that collaboration, Bleacher Report hired an svp of strategy, Keith Hernandez, formerly president of Slate, to act as the connective tissue between revenue and content. The goal is to make sure the company avoids situations where it's just chasing pure scale rather than deepening the connection with its audience and reaching new ones.
"We're in this era where it's really exciting," Bleacher Report president Rory Brown said. "You can reach so many more people, but the definition of audience is murkier than ever."
At National Geographic, audience development became part of the digital team as part of a digital transformation that started last year, said Jonathan Hunt, the company's new svp of digital strategy and audience development. Social and audience development used to be more of a support engine, but now, audience development gets involved at the beginning of the content, digital strategy and sales process to take advantage of Nat Geo's huge social footprint, he said.
A recent example of this approach involved Nat Geo's collaboration with Nike to promote a sub two-hour marathon, Breaking2. Hunt's team got involved early on, sending a photographer popular on social media to cover the event and create social content for it, resulting in more than 37 million impressions.
When CNN created a new audience development team last year, it was made independent of sales and edit, with specialists who are embedded in those departments. "It shouldn't be part of sales because you might end up in a situation where you're only thinking about revenue to the exclusion of everything else," Herbert explained. "If it's only in edit, you're going to focus on things besides what makes money."
CNN execs said it believes its independent approach has paid off, pointing to its newsletter growth. Like many publishers, CNN has emphasized newsletters lately because its readers are more engaged than people who come through other channels. CNN data scientists analyzed subscriber data to identify segments of users by their engagement levels, and shared that data with newsletter writers and producers to help them understand their audiences and how they're using the content. They also gave the data to sales so it could target marketers who are interested in reaching those specific audiences. In the last six months, CNN has more than tripled its newsletter subscribers, with one growing almost sevenfold.
"In the age we're living in, having these barriers between the teams where they aren't fluent in each other's languages isn't a sustainable model for journalism anymore," Herbert said. "You ultimately want to have as cohesive a group as possible to make sure everything is aligned."
https://staging.digiday.com/?p=240749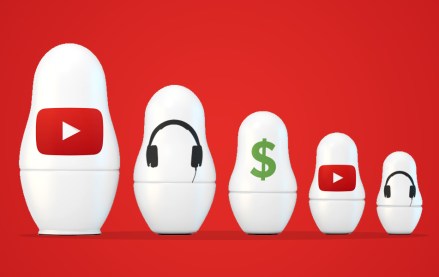 August 17, 2023 • 3 min read
Adalytics Research asks, 'Are YouTube advertisers inadvertently harvesting data from millions of children?'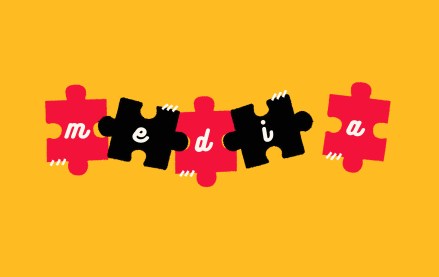 August 17, 2023 • 10 min read
Publishers' Q2 earnings reveal digital advertising is still in a tight spot, but digital subscriptions are picking up steam.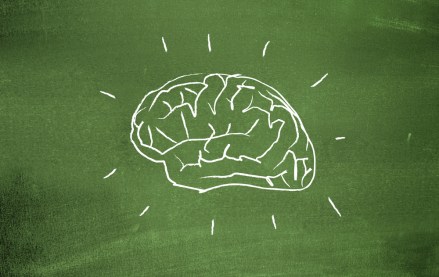 August 17, 2023 • 5 min read
Experts reflect how the failures of social media and online advertising can help the industry improve the next era of innovation.