Amazon is blocking Google's FLoC — and that could seriously weaken the fledgling tracking system
June 15, 2021 • 5 min read
•
•
Ivy Liu
Amazon is blocking Google's controversial cookieless tracking and targeting method.
Most of Amazon's properties including Amazon.com, WholeFoods.com and Zappos.com are preventing Google's tracking system FLoC — or Federated Learning of Cohorts — from gathering valuable data reflecting the products people research in Amazon's vast e-commerce universe, according to website code analyzed by Digiday and three technology experts who helped Digiday review the code.
Amazon declined to comment on this story.
As Google's system gathers data about people's web travels to inform how it categorizes them, Amazon's under-the-radar move could not only be a significant blow to Google's mission to guide the future of digital ad tracking after cookies die — it could give Amazon a leg up in its own efforts to sell advertising across what's left of the open web.
"This move is in direct correlation with Google's attempt to provide an alternative to the third-party cookie," said Amanda Martin, vp of enterprise partnerships at digital agency Goodway Group. She called Amazon's choice to block FLoC on most of its sites another example of the chess moves Google, Apple, Facebook and Amazon are making as data privacy pressures force the destruction of the foundation of data tracking across the internet: the third party cookie.

With the help of three technologists, Digiday watched last week as Amazon added code to its digital properties to block FLoC from tracking visitors using Google's Chrome browser. For example, while earlier in the week WholeFoods.com and Woot.com did not include code to block FLoC, by Thursday Digiday saw that those sites did feature code telling Google's system not to include activities of their visitors to inform cohorts or assign IDs. But Amazon's blocking appears scattered. While one of the technologists saw both of those sites blocking FLoC, another did not, and said Amazon's deployment could be evident on different servers in different parts of the country.
There is a caveat regarding FLoC blocking on Whole Foods pages, however. While other Amazon-owned domains mentioned here that block FLoC do so using Google's recommended approach involving sending a response header from HTML pages, Whole Foods blocking employs a tactic that sends an opt-out header from Amazon analytics requests. One technologist who asked not to be named for this story said the distinction is noteworthy because the approach Amazon has implemented for most sites employs the technique recommended by Google, which is therefore "known to be 100% effective," according to the technologist, who said the approach used to block FLoC on Whole Foods pages could be an oversight or a deliberate choice on Amazon's part, possibly as a test of some kind.

Google says FLoC is intended to protect people's privacy because it uses machine learning to group them based on the web pages they have viewed rather than tracking them at the individual level. Right now, the system is in a pilot phase, assembling data indicating what websites, content and products people are interested in.

Why Amazon is blocking FLoC
While it may seem obvious that Amazon would want to throw a wrench in any Google initiative, the company has plenty of reasons for hindering FLoC's success.
First, Amazon wants to protect its intellectual property — the prized data it has that shows what products people research, review and buy online. With an influx of shoppers expected to flood to the site on its Prime Days on June 21 and 22, now is the time to put up an electric fence preventing Google from feeding off that valuable data trough. Already, as reported by Digiday last week, ad tech firms and agencies are gathering and analyzing FLoC ID data in the hopes of improving targeting and identification capabilities. Put simply, it is not in Amazon's best interest to let outsiders like Google or other ad tech firms take advantage of its valuable shopper data.
Without Amazon visitors in the mix, Google's FLoC could be at a disadvantage, said one agency executive who spoke anonymously with Digiday. Had Amazon chosen not to block FLoC, the company could have assisted Google by enabling "significantly improved results of certain in-market shopping FLoCs," said the exec. Already, Google's claims about the performance of the method have been subject to scrutiny.
Amazon's move is a "huge restriction" on Google's shopper data gathering, said one of the technologists who assisted Digiday in research for this story and asked not to be named. "What you browse on Amazon is who you are," said the source, who works with ad tech-related data.
Plus, blocking FLoC is a competitive decision. Amazon has its own aspirations for grabbing more of the ad dollars Google controls by selling digital ads outside Amazon properties. As Amazon's demand-side platform business takes off, the firm plans to launch an identifier for tracking and measuring ads sold through the DSP and by publishers through Amazon's publisher services division. "It strengthens [Amazon's] DSP offering to block it," said the agency exec.
"Why give Google an inch?" asked another Amazon-focused agency executive who also spoke with Digiday on condition of anonymity.
However, while impeding FLoC from becoming a preferred alternative to third-party cookie tracking could help Amazon, the company loses out on some information that could be of value to it by blocking FLoC. Like other publishers preventing the tracking method, Amazon will not be able to intercept the clues FLoC IDs provide that give a window into people's behavior. Arguably, that information is of limited value to Amazon considering the trove of logged-in shopper information it has at its disposal.

Why an Amazon site is letting in FLoC

Amazon-owned e-commerce sites including WholeFoods, Zappos, ShopBop and GoodReads display code that block FLoC; however, at least at the time of this story's publication, Amazon-owned bookselling site AbeBooks was not blocking it.
Amazon could have a motive for enabling Google's trackers to take note of what content and books AbeBooks visitors look at, the second agency executive speculated. "They don't just do stuff," said the exec regarding Amazon's deliberate approach. "This has got to be a test of some kind," said the exec. For instance, while Amazon has lots of data internally about people's interests related to books, the company could want to learn what FLoC IDs tell it about the interests of AbeBooks visitors outside the site, they added.
Amazon might also want to see how its own ad tracking and targeting stacks up against Google's in a control test of some sort. "You could then put Google in their own horse race without telling them," said the exec.
But, Amazon might be planning to stop FLoC tracking on AbeBooks, too, according to ad tech researcher Krzysztof Franaszek, who has conducted FLoC research and helped verify Amazon's FLoC blocking for this story. The company "probably has different teams responsible for those websites," he said. "Maybe they haven't gotten around to it."
https://staging.digiday.com/?p=418129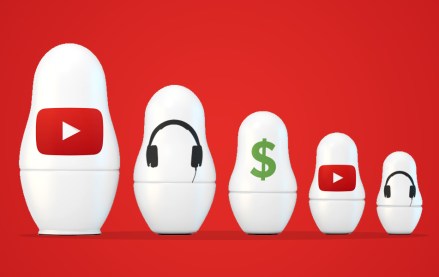 August 17, 2023 • 3 min read
•
•
Adalytics Research asks, 'Are YouTube advertisers inadvertently harvesting data from millions of children?'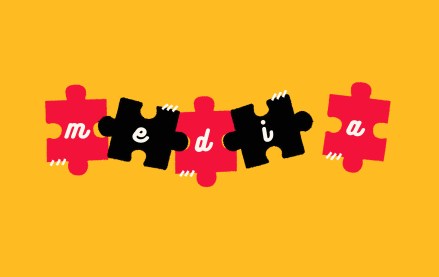 August 17, 2023 • 10 min read
•
•
Publishers' Q2 earnings reveal digital advertising is still in a tight spot, but digital subscriptions are picking up steam.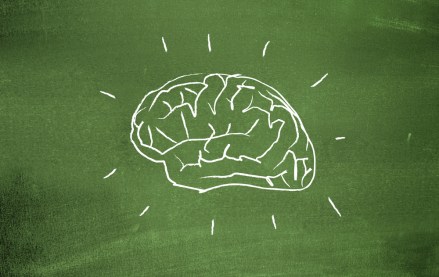 August 17, 2023 • 5 min read
•
•
Experts reflect how the failures of social media and online advertising can help the industry improve the next era of innovation.