Publishers fear ad viewability drive has compromised user experience
February 21, 2019 • 5 min read
•
•
Maintaining a good user experience while offering high ad viewability remains a complex juggling act for publishers.
To some publishers, the overall push to attain high ad viewability has come at the expense of, and a detriment to, the user experience. After all, ad viewability was introduced as a metric to appease ad buyers that they weren't squandering budgets on ads that weren't seen because they weren't visible on the page. It was never about enhancing the user experience.
"All publishers game viewability in some way," said a digital media publishing executive who wished to remain anonymous. "You could say it is gaming the system, or you could say it's publishers trying to give agencies what they want. But the viewability drive has definitely compromised the user experience."
Part of the issue is that high viewability targets are extremely challenging for quality publishers to hit. An average site page with three ads on it, two above the fold and one below means a starting viewability of 66 percent, according to anti-fraud researcher Augustine Fou. "That's not a bad thing, that's real," he said. In reality, agencies expect far higher viewability targets to be hit, and that has its downsides.
For bona fide publishers, 100 percent viewability isn't feasible without offering a bunch of extra impressions to make up the shortfall. "Good publishers struggle to meet viewability requirements because they don't cheat," added Fou.
Publishers have for the most part resigned themselves to the fact that they must over-serve impressions in order to hit 100 percent ad viewability guarantees on campaigns. But many believe that the loss incurred from doing so and the pressure to meet campaign guarantees has caused a steady rise in gaming tactics.
For instance, tactics like lazy loading, when an ad is loaded ahead of the content, are widespread and can help offset the issue of unreliable cellphone signals upsetting viewability counts. Then there are the ads that stick with the site visitor as they scroll down the screen. Both types, designed to meet viewability targets, can be well executed and don't compromise the user experience. It's when ads are stuffed on top of each other to ensure they are counted above the fold, are impossible to close and play out of sight, that the tactics become more questionable.
Gaming viewability by ad stuffing is more common in the long-tail of sites, and those are typically the ones that will claim all their impressions are 100 percent viewable. A common gripe for major publishers is that long-tail publishers don't hold themselves to the same standards, with the result that many turn to these nefarious tactics so they can claim to be 100 percent viewable, which can skew advertiser expectations. "Being 100 percent viewable is technically impossible," said the head of programmatic at a major publisher. After all, publishers can only offer so many ads above the fold without compromising user experience.
Sites that cheat by using code or techniques like stacking all ads above the fold but behind each other can easily meet 100 percent viewable requirements, according to Fou. "The unintended consequence of insisting on 100 percent viewability is actually buying more fraudulent inventory, not less."
Some of these sites get surfaced by content recommendation widgets that run on publisher sites to help generate revenue for that publisher. "Those sites don't care about repeat site visits or user experience, but just arbitrage by maximizing ad exposure in one visit after having paid for the initial referral click," said Ben Walmsley, commercial director at News UK. "It's very different for a premium news brand where we need to respect that healthy tension between optimizing for viewability and user experience."
Pressure on publishers to meet better viewability targets increased three years ago when GroupM revealed intentions that all its campaigns would be 100 percent viewable. The Media Ratings Council specifies 50 percent of pixels must be in view for one second for display ads, and two consecutive seconds for video ads. Group M's standard is for 100 percent of display pixels to be in view for one second, and 50 percent of pre- and mid-roll pixels to be in view for 15 seconds and to be initiated by the user, and played with the sound on.
Agencies don't insist on 100 percent viewability because they're aware it's unfeasible for quality publishers. Group M also works closely with publishers to hit on a common ground that works for both sides, according to Bethan Crocket, digital risk director at Group M. "We recognize that 100 percent of all impressions will not be able to reach this standard and partner closely with publishers to optimize without impacting the consumer experience," said Crocket. "We have a number of clients who will only pay for an ad if it meets Group M Global Standards."
Despite this better balance between what agencies expect and what publishers can deliver, many publishers believe the focus on viewability isn't helping improve the user experience and is causing sites with lower standards to try and cheat the system. "Focusing on viewability allows the agencies to keep tricking clients into buying through the agency, thinking it is better," said a digital advertising consultant. "The only place you get 100 percent viewable ads 100 percent of the time is bad guys who cheat."
Publishers are keen to readdress the issue. "This is important for premium publishers because if we don't reset advertiser expectations, it could further encourage advertisers to buy into poor-quality environments creating a race to the bottom," said an executive at a major publisher. "If they're then tempted to resort to similar tactics that have a detrimental effect on the wider user experience and risks disintermediating premium publishers from consumers, publishers would run a risk of becoming an empty vessel for targeting."
https://staging.digiday.com/?p=322796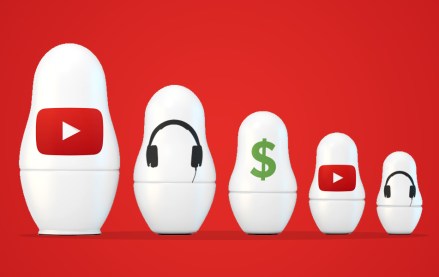 August 17, 2023 • 3 min read
Adalytics Research asks, 'Are YouTube advertisers inadvertently harvesting data from millions of children?'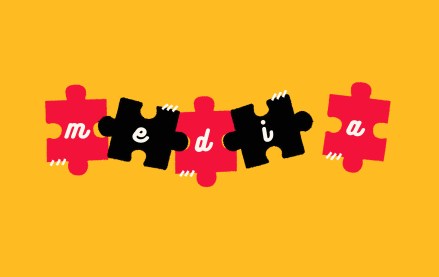 August 17, 2023 • 10 min read
Publishers' Q2 earnings reveal digital advertising is still in a tight spot, but digital subscriptions are picking up steam.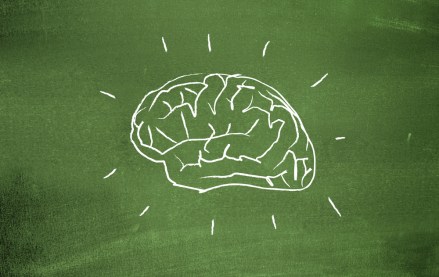 August 17, 2023 • 5 min read
Experts reflect how the failures of social media and online advertising can help the industry improve the next era of innovation.