With brands and platforms diving into the metaverse, leaders are emerging from the gaming space
November 8, 2021 • 8 min read
•
•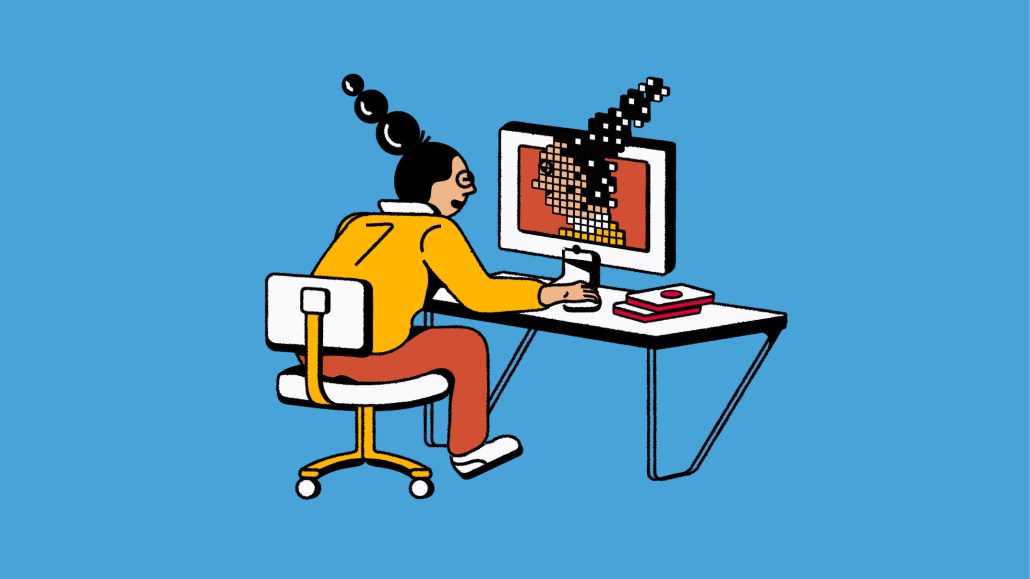 Ivy Liu
The metaverse industry is undeniably hot. Since this time last year, Google searches for "metaverse stock" have increased by 17,900 percent, according to research by IG. The upside to all this interest: innovation keeps coming. Last week, Facebook rebranded as Meta, becoming the latest corporation to signal its commitment to becoming a metaverse company. But it also led to lazy hot takes, spawned a cottage industry of opportunists and sparked an ill-judged scramble among the tech behemoths to try and own the concept. It's all given rise to the downside of all this: that the metaverse is a complex, messy landscape that's hard and expensive to navigate.
Marketers know this more than most.
Indeed, the rise of the metaverse has led to an influx of companies looking to pick up advertising dollars from brands trying to jump into the latest trend. It's more important than ever for brands to identify those that have been operating in virtual environments for more than a few hype cycles — and how to leverage their expertise to reach virtual consumers.
The contenders
Games and social media are two pre-existing facets of culture and tech that may evolve into the first true metaverse. There is also a growing third faction: dedicated metaverse platforms such as Decentraland or Topia, which exist solely to building and inhabit virtual worlds.
Gaming platforms are currently best-equipped to help brands enter the metaverse, in large part because they come with a pre-existing and loyal user base that is already accustomed to consuming in virtual space, according to several experts. "Are those young adults really going to be excited about Facebook's new metaverse company?" said Jason Mitchell, CEO of the social media agency Movement Strategy. "If the metaverse was totally new and unique, maybe. But they're already on Roblox and Fortnite."
There's also the fact that Facebook, which has recently been under the gun for a litany of scandals, has banked up much less consumer goodwill than video game companies such as Roblox and Epic. Many Gen-Zers simply assume that Facebook's metaverse will be a dystopia. "For Facebook, they will be very cautious to build metaverse experiences that are not polluted, so to speak, with advertisements," said Doron Nir, CEO of livestreaming tools and services provider StreamElements. "Because of the legacy of the company, it's more likely that they will relinquish the ad revenue that can come from that until it has a really significant critical mass of users."
On the other hand, brand partnerships — including those of the garish, in-your-face variety — are a regular and accepted occurrence in game-based metaverse platforms. Fortnite is notorious for featuring in-game skins and items modeled after popular intellectual properties such as Marvel and Star Wars, and Roblox has become increasingly involved in brand partnerships such as its "Vans World," a permanent, custom-coded virtual space dedicated to the popular apparel brand. This pre-existing framework of in-game advertisements could easily be adjusted to create "in-metaverse" ads. "We've built basically what the stack should be to advertise in the metaverse," said Samuel Huber, CEO of the in-game advertising firm Admix. "If you think backwards and think, 'okay, what are brands going to need?', whether it's the metaverse or the web, they need the ability to reach the right user at the right time, and to integrate creatives they have created and measure success. Well, that's basically a DSP [demand-side platform], but tailored for the metaverse."
The brand side
While brands would be wise to view metaverse platforms with a discerning eye, metaverse platforms should also carefully consider the brands with which they partner. Not every product or service is a good fit for virtual consumption; while it's well and good for State Farm to have an office in Decentraland, it would be a challenge for the company to sell "virtual insurance" to an informed consumer.
The persistence of one's online identity across platforms is a hallmark of the metaverse. As a result, the brands and products that consumers are most likely to purchase virtually are those that engage with users' appearance or identity, according to Liam Osbourne, a global client partner at FLUX, the fashion and luxury brand department of the digital marketing and advertising services firm Media.Monks. "Fashion has always been used as a building block of identity, so what you wear says something about you, as a person in the real world," Osbourne said. "As we're seeing things get more advanced digitally, it's only natural that your avatar or virtual version of you gets given the same level of importance and attention."
This explains why fashion and beauty companies have been leading the charge for non-gaming-endemic brands in the metaverse. Global apparel companies such as Nike and Balenciaga, for example, have partnered with Epic Games to bring their virtualized products into Fortnite, with the former hiring a dedicated virtual design team and filing trademark applications for downloadable digital goods featuring its swoosh logo. "With virtual worlds being richer, you are allowed to experiment and play with makeup or clothes in a way that you couldn't do — or afford to do — in the real world," Osbourne said.
This doesn't mean that only brands that engage with consumers' appearance should be interested in activating virtually. The rise of American consumer culture, which elevates one's purchases and preferences as a marker of personal identity, lines up well with the advent of the metaverse. "It certainly precedes ideas of the metaverse, or even the internet, but it has to do with the rise of lifestyle brands," said Frank Rose, a tech and storytelling expert and author of The Sea We Swim In and The Art of Immersion. "And lifestyle brands can be almost anything; we think of them as, maybe, fancy liquor, or a clothing brand — but Harley Davidson is nothing if not a lifestyle brand."
As consumers become more comfortable owning property that exists independently of their avatars — vehicles, houses and the like — they will tie these purchases to their identities as well, giving inherent value to the concept of virtual ownership. The success of fashion and beauty companies in selling non-fungible tokens and other virtual goods provides a preview of how a more fleshed-out virtual economy might look.
Whether brands use the metaverse to sell virtual or physical goods, the very nature of advertising will change as people become attuned to virtual space. Roblox describes its brand partnerships as "shared experiences" rather than advertisements, stressing that the interactivity of its digital environment turns the brand–consumer relationship into a two-way street. Once denizens of the metaverse are used to more interactive brand experiences, the billboards of the physical world — and even the banner ads of the traditional internet — might start to feel flat in comparison. "Our team specifically targets who is going to be that brand that the audience really wants to engage with," said Christina Wootton, vp of brand partnerships at Roblox. "They're really excited about it, it elevates their experience on the platform."
E-commerce opportunities
Until consumers fully come around to the idea of virtual ownership, brands of all kinds can give value to their digital products by pairing them with physical goods. Roblox's "Vans World," for example, features a range of digital items, such as skateboards and T-shirts, that are identical to those sold in brick-and-mortar Vans stores. "It's actually a platform that is one-for-one, the same platform, the same experience," said Nick Street, vp of global integrated marketing at Vans. "You can actually order that shoe in real life, and you can put your own design on it."
The in-game store in Vans World and the Vans e-commerce shop are currently separate; Roblox is a COPPA-compliant platform, so it is impossible for users to navigate out-of-game by clicking on an in-game object. But the pairing of virtual goods with physical merchandise is part of the road map for most, if not, all, metaverse platforms: for example, the worlds of Stageverse, the concert-based platform, include dedicated areas for merch sales. "There are a couple of attributes that will make digital goods particularly valuable," said TJ Leonard, CEO of the stock media platform Storyblocks. "The ones that are able to bridge between the virtual and the physical world will just necessarily carry more value." Platforms such as Monaco Market are betting that this kind of physical–virtual pairing will become more widespread as the metaversal economy takes shape, creating dedicated NFTs paired with real-life collectibles such as sneakers and baseball cards.
The metaverse is young, thus far more of a novelty than a truly useful tool. But as consumer behaviors shift due to the COVID-19 pandemic and a new generation of digital natives grows up in video games, the metaverse is inevitable — it is an evolution of the modern internet, not a replacement for it. With user-generated content gaining prominence and users gravitating toward game-based platforms, "anyone who is creating an entertainment product on the internet is participating in the metaverse," according to Steven Salz, CEO of the esports betting firm Rivalry.
Ultimately, Salz said, those who benefit most from the growing metaverse won't be the brands or the platforms that experiment with virtual space as it becomes mainstream: they will be the same beneficiaries who gained most from the video-game boom. Whether users are playing, working or purchasing products in the metaverse, everyone — players, brands and platforms alike — will need plenty of hardware to keep it all running. "If there's going to be a winner, it's going to be people that do graphics cards, like NVIDIA — and people who do raw GPU and CPU power are going to be the winners of this thing, like they always are," Salz said. "And then it's also going to be people that do game engines: Unreal and Unity will probably find success in this thing."
https://staging.digiday.com/?p=431059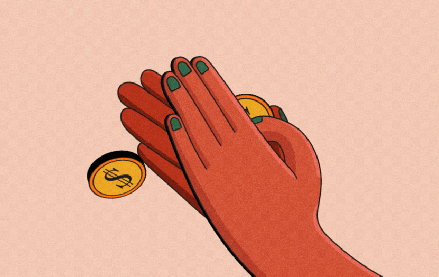 August 18, 2023 • 4 min read
•
•
TikTok has officially launched its new e-commerce platform, TikTok Shop, earlier this month on August 1. Using the new e-commerce platform, brands and creators can sell products directly on the platform, potentially creating new revenue streams, and tap into the short-form video platform's growing popularity.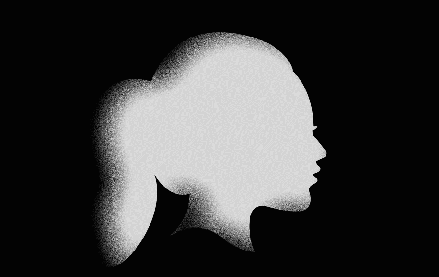 August 18, 2023 • 4 min read
•
•
While the influencer industry might sound exciting and like it's full of opportunities, one marketer can vouch for the horrific scenarios that still take place behind the scenes.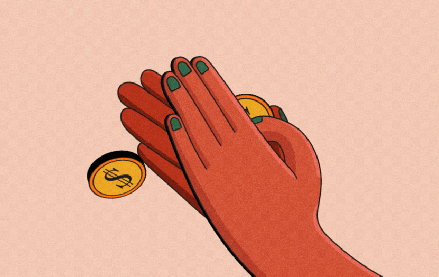 August 18, 2023 • 3 min read
•
•
After a tumultuous 12 months, marketers are getting a clear picture of how they really did during a time of true uncertainty. And, as it turns out, it wasn't all that bad.