Apple poised to reshape online advertising as investment and influence grows
September 16, 2021 • 8 min read
•
•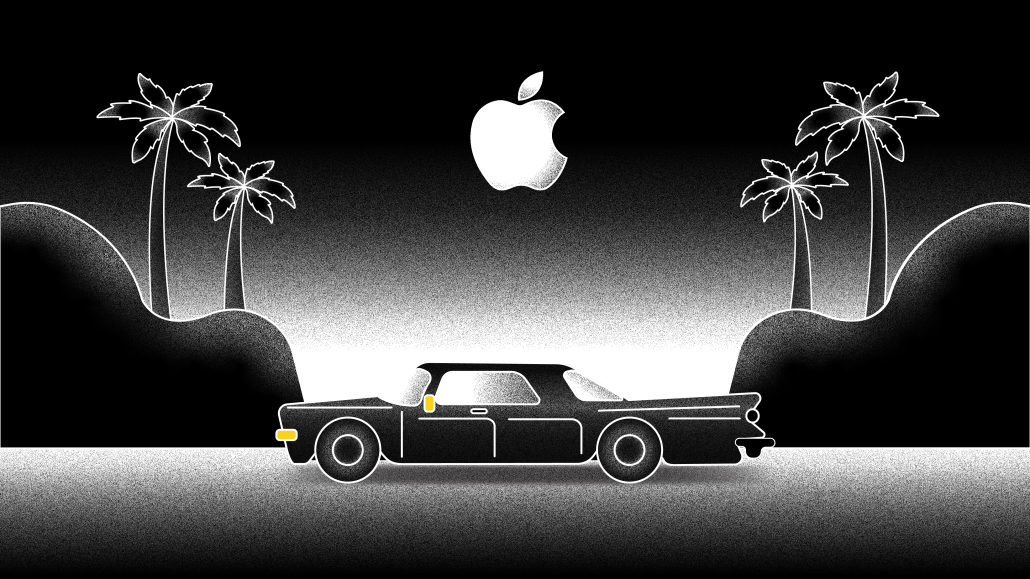 Ivy Liu
Editor's Note: This story is part of a 10-part series that examines life after the third-party cookie. Visit this interactive graphic outlining the full series here.
Google's ever-growing influence over media dollars is unquestionably a headline-grabbing issue. The same can't be said for Apple — even though it influences how billions of dollars are spent with changes to its own ad business as well as rapid-fire decisions on tech updates that continue to reshape the ad industry.
Ultimately, that influence is overshadowed by the company's carefully crafted position as a privacy champion. So even when Apple's marketing says it must upend data collection methods that are inextricably linked to advertising because they breach people's privacy — it chimes with fans. That's regardless of the fact that in doing so, Apple has made its own ads offering relatively more competitive.
Simply put: Apple's privacy policy is as robust as it is divisive. While there are accusations aplenty against its benevolent stance, nothing has stuck so far with policymakers. Maybe this starts to change over time, but if Apple continues to make quality products and fortifies its walled garden in the name of privacy then there's every chance that it will continue to get the benefit of the doubt.
Think about it. Apple has always maintained an iron grip over the user experience on its devices. Its privacy safeguards are no exception. App Tracking Transparency (ATT) is just the latest example. For the first four months of the safeguard, Apple's own apps haven't had to ask for permission before they target someone with ads — just everyone else. That somewhat changes with the latest iOS 15 update. When Apple asks for permission to use someone's data it says it's for "personalization" whereas developers and marketers must use the word "tracking." The latter doesn't have the same positive connotations as the former.
In other words, Apple's ATT privacy safeguard on its devices affects other apps a lot more than it does its own. And the more this happens the more those apps will have to ditch ads in favor of the App Store for growth. Retaining this influence is key for Apple.
It's not like Apple won't be able to see the apps present on their devices.
It all but ensures content and the distribution of it is irrevocably tied to Apple's hardware at a time when it was going the other way. Not even the prospect of Apple having to eventually permit alternative app stores on its platform (if recent concessions over app store payments are anything to go by) changes this. Few marketers will think they can profitably monetize their app on the alternative app stores via advertising if they can't do so on Apple's store.
"I suppose that having multiple app stores will have some impact on Apple's plan to build out its ad stack," said Alan Chapell, president of privacy law firm Chapell and Associates, "But even if the app gets downloaded via a different mechanism, it's not like Apple won't be able to see the apps present on their devices."
So far so walled garden. In fact, Apple's influence over the ad industry has been growing for a while — as early as 2017. Back then Apple purged third-party cookies — the workhorse of online advertising — from its browser using its Intelligent Tracking Prevention protocol. Swathes of the ad industry became unintended casualties of its war on tracking — and Apple never made any apology for that. It's a similar story four years later with ATT, and it looks like Private Relay could be a sting in the tail. The reason being that Private Relay renders a person's IP address useless for fingerprinting because it redirects web traffic through two separate servers.
Granted, none of these measures have wrought too much havoc across the ad industry to date. But skeptics aren't worried about how they all work today but in the coming years. Small updates now could have big implications down the line.
Potentially losing that trust has kept marketers up at night ever since Apple's [ATT] announcement.
For example, Apple's new "Hide my email" feature lets a person generate fake email addresses that direct mail to their personal address, so they can sign up to newsletters without sharing their email to any company, except Apple. Should it prove popular, it could kneecap any attempt by marketers to track those email users. In practice, a business could earn access to someone's email address, only for it to be rendered useless. Apple has found a way to disintermediate that value chain.
"Email is a permission-based channel between a trusted brand and a trusting stakeholder," said Melissa Sargeant, CMO of email marketing agency Litmus. "Potentially losing that trust has kept marketers up at night ever since Apple's [ATT] announcement."
Slowly but surely Apple's influence over the ad industry is calcifying. And it is little wonder. With its flagship devices moving further into product life cycles, Apple has made it clear to investors that its "services" line of business is a key growth driver of business for the foreseeable future. "Services" is the call-all term Apple uses for licensing deals, such as Google's agreement to provide default search functionality, subscriptions to Apple's own apps, revenue share from other apps in the app store, and advertising. Not all those revenues, however, are straightforward to grow.
Apple is clearly privileging its own products and marketers must deal with this disadvantage. Unfortunately, this means marketers must treat iOS as a walled garden, within which other walled gardens also exist.
Both Apple's search licensing agreement with Google and its app store revenue share practices are under heavy regulatory and antitrust pressure, which leaves its own app subscriptions and advertising to pick up the slack — you could say advertising is the low-hanging fruit on the Apple tree. It's also lucrative. Bernstein analyst Toni Sacconaghi estimates that Apple will make around $3 billion in ad revenue in the September 2021 fiscal year, up from $300 million in 2017.
"It's not an increased focus with Apple but a constant focus," said Jay Friedman, president at Goodway Group. "Apple is clearly privileging its own products and marketers must deal with this disadvantage. Unfortunately, this means marketers must treat iOS as a walled garden, within which other walled gardens also exist."
Still, advertisers rarely lead on these types of issues. The ramifications of Apple's multiple privacy safeguards are deep and varied; not all of them are straightforward, not by a long shot. More often than not, though, they tend to affect marketers in four main ways:
Which channels they plan to spend their dollars
How they do so through things like retargeting and frequency capping
The way they measure those buys
The ad tech vendors they work with to bring it all together
Bottom line: Apple's moves could change more than just where advertisers buy their ads. They could affect whether marketers even have money to spend on ads. How well marketers cope with this hinges on their ability to recognize that it's OK for two things to be true at the same time: Apple is prioritizing its company's stance on privacy and Apple is going all-in on its own ad business. Both can be true at the same time. The latter doesn't make the former any less valid.
"Apple seems to be creating these experiences whereby brands — that have done everything in their power to build a relationship with someone — may be constrained on how it is used for advertising and connected experiences," said Krystal Olivieri, GroupM's Global chief innovation officer.
That said, preparations for these moments and all the other privacy ramifications are only now starting to whir into gear at some of the larger advertisers. And it's little wonder. Google's plan (or lack thereof) for life after third-party cookies in its Chrome browser has been a source of much consternation for many of them. So much so that Apple has been in a blind spot for many marketers, who just haven't had its privacy safeguards top of mind. But with the prospect of those cookies being around for a while yet, the focus among advertisers is shifting — albeit slowly. Media agencies are already starting to talk to clients about the impact Apple's moves could have on advertising.
Apple's changes are going to impact our clients' advertising end-to-end, from planning, to activation, to measurement.
Take GroupM. It has launched a weekly readiness council to help clients understand the breadth and depth of Apple's growing influence over how they make money online. Led by Olivieri, the focus of these events isn't just on how clients buy ads. They go into the types of choices that will need to be considered across the business once Apple's privacy safeguards are firmly entrenched in the market. As Olivieri explained: "What Apple is doing touches more than just media. For some brands, these moves are going to disrupt their customer acquisition strategies which has a big impact on their business model."
Execs at Omnicom Media Group are also preparing for clients. In March, the media agency formalized its advice on these issues when it launched a virtual event series, called "Future Signals." Since then the conversation has evolved and the agency put on two additional events — one in April and another in June — from discussing how Apple's ATT privacy safeguard will impact in-app advertising to exploring the wider implications of its stance on privacy.
"The recent changes have made marketers focus more on identity resolution this year, which is why we recently called for publishers to adopt Unified ID 2.0, because it can be used in the absence of both third-party cookies and Apple's mobile identifier," said Ben Hovaness, SVP of marketplace intelligence at Omnicom Media Group. "We think coverage [of the issue] has to delve deeply into the different ways Apple's changes are going to impact our clients' advertising end-to-end, from planning, to activation, to measurement."
Going deeper into these issues, however, is easier said than done. And marketers have had to come to terms with not fully knowing just how Apple's policy updates will affect their practices until the company makes them. Consider Apple's Private Relay. While the current version only obfuscates traffic coming from the web and a tiny amount of app traffic (specifically encrypted HTTP app traffic), it's created a potential pathway for Apple to eventually expand it to app traffic. Marketers are having to read between the lines.
"Most non-cookie-based recognition methods start with IP address[es], as do cross-device identity maps, so obfuscating it renders those solutions ineffective," said Loch Rose, chief analytics officer at Epsilon.
Even though Apple has touted providing privacy protection, its solutions don't offer the same barriers between itself and the consumer.
"Apple owns both the iOS operating system and the Safari browser and thus tracks everything that the user is doing online whether or not their IP address is obfuscated," said Rose.
https://staging.digiday.com/?p=424697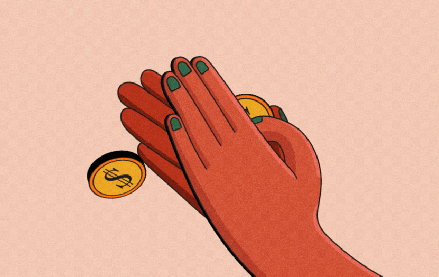 August 18, 2023 • 4 min read
•
•
TikTok has officially launched its new e-commerce platform, TikTok Shop, earlier this month on August 1. Using the new e-commerce platform, brands and creators can sell products directly on the platform, potentially creating new revenue streams, and tap into the short-form video platform's growing popularity.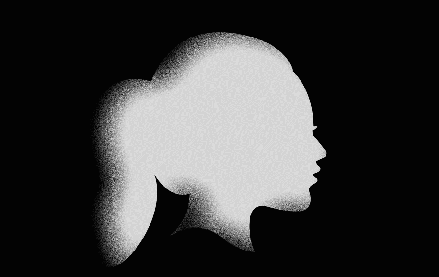 August 18, 2023 • 4 min read
•
•
While the influencer industry might sound exciting and like it's full of opportunities, one marketer can vouch for the horrific scenarios that still take place behind the scenes.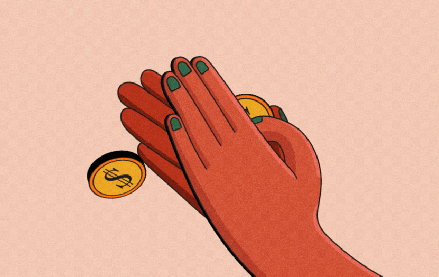 August 18, 2023 • 3 min read
•
•
After a tumultuous 12 months, marketers are getting a clear picture of how they really did during a time of true uncertainty. And, as it turns out, it wasn't all that bad.