'We're not investing right now': Publishers skeptical as ID tech comes knocking
May 20, 2021 • 6 min read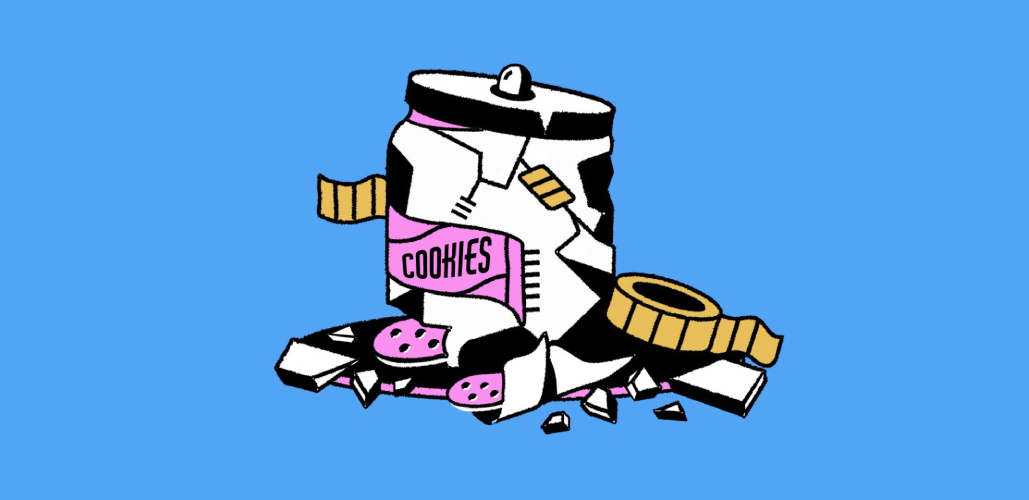 These are heady times for larger publishers.
Thanks to the demise of the third-party cookie, they're finally in a position where the rest of the industry has to listen to them. For years, their role was little more than a provider of users — at a price that kept dropping. The data they owned from the journalism they published meant little. Now, everyone wants in on it. After all, this data is crucial to serving relevant ads sans cookies.
Look no further than the organizations pushing cookieless identifiers queuing up to strike deals with publishers. From Prebid's Universal ID 2.0 to LiveRamp's IdentityLink the list of cookie-replacing tech is long and getting longer. 
Often, these cookie replacements require some form of authenticated ID (like an email) to make them work, and that's most likely going to come from publishers. But some publishers, especially the larger ones, have reservations. They wonder why they should give up this data to prop up advertising outside the biggest tech platforms and not be able to extract the appropriate value it creates. When you serve at the leisure of everyone else, you can only get so rich.
"We're skeptical of sharing this sort of data with the broader ecosystem because there's a risk that it ends in a situation where you have ad tech vendors building these huge databases on our audiences that we have no control over so we're back to square one of publishers just being providers of users and not journalism," said Thomas Lue Lytzen, director of sales and ad tech at one of Denmark's biggest news publishers Ekstra Bladet.
And that's before concerns over whether these solutions are even privacy-compliant are considered. Google brought those doubts into sharp focus recently when it said alternatives identifiers, like Unified ID 2.0, wouldn't pass muster with either regulators or consumers.
For those solutions to work they need scale. And the way they plan to get it is by asking anyone who logs into one publisher to also give their consent to being tracked across other publishers that are using the same identifier technology. Put another way: these identifiers are predicated on someone's personal data being shared between different companies, which some publishers feel is too similar to how cookies were used.
Just ask The New York Times, which thinks tracking people this way sounds sketchy and so isn't on board. Or there's Ekstra Bladet. The Danish publisher has no immediate plans for those identifiers. Even Ozone, a U.K.-based alliance that includes publishers ranging from The Guardian to Stylist Group, isn't sure they're viable solutions long-term.
As varied as these privacy concerns are, they often boil down to three tension points.
First, there's the fact that people might not want to be tracked by companies they've never heard of. And even if they did agree, there's the risk that the more companies who access their data the less secure the whole process becomes. Finally, there's the political fallout: publishers risk the ire of privacy-preaching tech platforms or beady-eyed regulators given they're gathering and then allowing personal data to be shared between companies.
"We're not investing in this process right now," said Christer Ljones, Schibsted Marketing Services, the Scandinavian media group's advertising arm. "As it stands, it's hard for us to see how our users can make informed decisions on a mechanism where them being logged into our ecosystem means they've agreed to their email be used as the foundation for profiles to be built across so many different players."
Ozone Project has similar reservations, but is giving those identifiers the benefit of the doubt — for now.
"Passing identifiers into the bid request — unless it's directly to the buyer — isn't a long-term path [for publishers] because it introduces complexity," said Damon Reeve, CEO of Ozone Project. "Not only is raw data being passed from publisher to someone else without knowing what the price is, but there's also a compliance issue."
So why not refuse to work with these solutions outright like The New York Times?
Few publishers can call on the data gained from 7.5 million subscribers as a replacement to third-party cookies like the Times can. That's not to say those publishers aren't trying to match the Times' subscription success, but they can't afford for that to come at the expense of ad dollars. So they're having to consider all available options, including the contentious ones.
"The advertising world will be a lot more fragmented and brands will have to create more partnerships directly with publishers," said Tasso Argyros, CEO of customer data platform ActionIQ. "But they will also want to make sure they get a return on their investment and will not be able to afford the effort of working with many independent publishers using a "proprietary" approach."
In other words, publishers are resigned to there being no single approach to identity in the absence of third-party cookies. Instead, they will have to balance three or four different solutions, whether it's their own data, probabilistic solutions that build on that data to allow for cross-site targeting and measurement or contextual technologies that use content and other device signals to cluster and group similar devices together based on interests.
"We are integrated with the likes of LiveRamp and ID5 and have been for many months because it's our job to make sure that we have the platform that can transact the way advertisers want to buy from us," said Nick Flood, global commercial operations director at Future PLC. "I don't think ID vendors are finished — far from it."
No publisher will want to be left out if an alternative to the third-party cookie catches on quickly (or unexpectedly) so many must at least test the waters. The problem is they want to see what identifier gets the most traction with advertisers, but advertisers will only use the identifiers that have reached critical mass amongst publishers. It's a perennial chicken-and-egg scenario.
"It reminds me of a game of musical chairs — no one wants to be the publisher who doesn't get a seat at whatever table the others suddenly decide to sit at," said Cory Munchbach, chief operating officer at customer data platform BlueConic.
Ultimately, what publishers want is control — a watertight way to share their data with advertisers without it inadvertently spilling over into the rest of the ad ecosystem. Whether they get what they want isn't so clear-cut. Sure, it's possible. Otherwise, there wouldn't be publishers sharing audience-segment IDs instead of individual user IDs with advertisers — it's just riddled with kinks.
This way, most notably, doesn't really let advertisers do all the things they need to do without the third-party cookie. Yes, they can target people with the same degree of sharpness, but they can't do cross-site frequency capping or measurement because, taken in isolation, there is no user-level identifier for advertisers to work with.
"Frequency capping could be controlled by the publisher using their own first-party IDs or deal IDs, but that only solves for frequency capping at a site level, not across sites," said Ratko Vidakovic, founder of ad tech consultancy AdProfs.
Plus, all of this only works for scaled publishers.
"For subscale publishers, most of this falls apart," said Vidakovic.
But for cross-site frequency management and measurement to work, there needs to be a common linkable identifier, which means an identity solution of some kind needs to be involved, he added. Or perhaps the web browser handles all these use cases through native advertising APIs in the future, said Vidakovic, like what's being considered in Google's Privacy Sandbox proposals — though how those will work with the OpenRTB ecosystem is a bit fuzzy right now.
Still, the way publishers see it, it's probably better to try and make a go of cashing in on their data themselves before they step aside and let the rest of the industry try, especially when there are solutions out there to help facilitate this alternative approach.
https://staging.digiday.com/?p=414769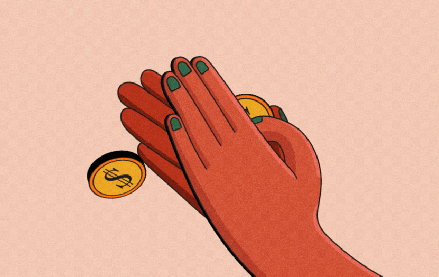 August 18, 2023 • 4 min read
TikTok has officially launched its new e-commerce platform, TikTok Shop, earlier this month on August 1. Using the new e-commerce platform, brands and creators can sell products directly on the platform, potentially creating new revenue streams, and tap into the short-form video platform's growing popularity.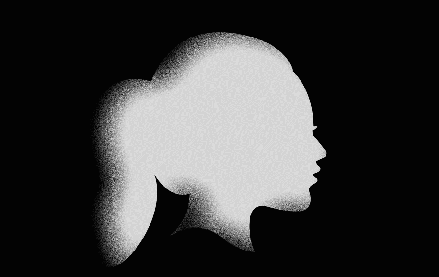 August 18, 2023 • 4 min read
While the influencer industry might sound exciting and like it's full of opportunities, one marketer can vouch for the horrific scenarios that still take place behind the scenes.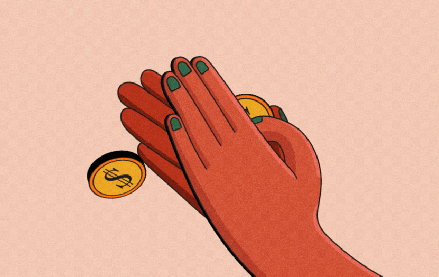 August 18, 2023 • 3 min read
After a tumultuous 12 months, marketers are getting a clear picture of how they really did during a time of true uncertainty. And, as it turns out, it wasn't all that bad.