'Use this time to come back inspired': With travel back, leaders aim to reconnect with favorite places
July 19, 2021 • 9 min read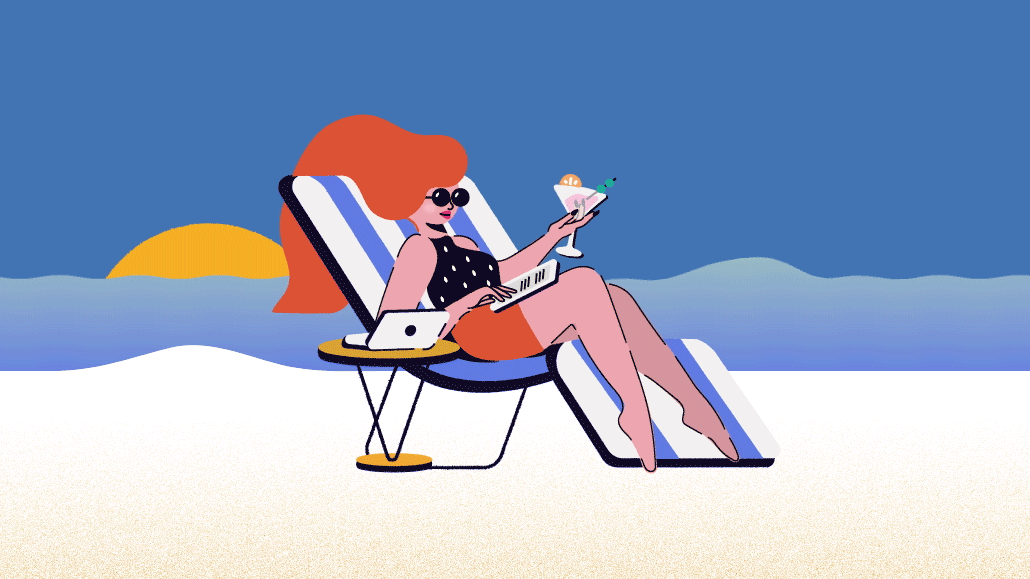 Ivy Liu
This article is part of the Future of Work briefing, a weekly email with stories, interviews, trends and links about how work, workplaces and workforces are changing. Sign up here.
Before we all head back to the office, don't forget one more thing — it's time for vacation!
With domestic travel back in vogue this summer as the pandemic retreats and travel restrictions ease, industry leaders are eager to reconnect with their favorite destinations — packing in some much-needed R&R after the past, turbulent year. Bosses we talked to had either already been on holiday or planned to take time out before the Labor Day weekend, after which many companies are planning to head back to the office, at least on a hybrid schedule.
For Jason Chebib, head of strategy in the New York office of agency 180, the Big Easy is the place he missed most as the world was shut down.
"The first time I visited New Orleans, it was a revelation: a city both sleepy — especially in the summer humidity — and crackling with life," said Chebib, whose shop does work for brands like Under Armour and Sony's PlayStation. "Bourbon Street at night is full of tourist mayhem and excess, and yet even there you can stumble into a bar and find Cajun music, which I love, being played by the most authentic artists in the genre. I've had meals in NOLA that have lingered in my memory longer than most."
Also, America's history, both the light and the dark, lies just beneath the surface of this historic Southern destination. "You can still see the scars left by Hurricane Katrina, and outside the French Quarter there's crushing evidence of poverty," he added. "But there are also lively unexpected encounters, like an excited wedding parade of parasol-twirling well-wishers, which greet you out of nowhere when you divert down a side street.
"NOLA is a world utterly unlike New York. To me it feels 'other' in every way imaginable. When I get back there, I know it will be the reset I've been hungrily awaiting through too many months."
Time off the clock is so important at The Media Kitchen in New York that the agency has instituted an unlimited vacation policy, said CEO Barry Lowenthal, who has had the opportunity to visit 48 countries because of the policy. With his office reopening under a hybrid arrangement in September, the month of August will be a busy one for travel for him and his colleagues.
While a safari in Botswana will still have to wait another year or two, Lowenthal looks forward to visiting friends in Santa Barbara in the coming weeks and to trips to the company's Minneapolis and Toronto offices in early fall. "I love running along the river in Minneapolis and staying at the Loews downtown, and our office in Toronto is in the 'Williamsburg' of Toronto, on King Street East," said Lowenthal, whose agency does work for Loews as well as clients like Lane Bryant and Vanguard. "I'm also excited to get back to Palm Beach in the winter, which is where I spent a lot of time last year before we all got vaccinated."
He added, "Everyone who works in advertising is inherently curious, so I know we're all jonesing to leave our apartments and neighborhoods and see the rest of the country and the world, and I hope everyone uses this time to come back inspired."
When brothers Sebastian and Saxon Eldridge, cofounders of New York-based agency Anchor Worldwide, were asked by email which spot they had missed most, their response was stunningly gorgeous photos of the Santa Fe landscape — and lots and lots of exclamation points.
It's the place the Eldridges moved as kids, following their parents' divorce. They can still remember their mom, artist Alexandra Eldridge, waking them from a deep sleep in the back of their old Subaru on the last leg of a three-day, one-way road trip to the place they would eventually call home. (Saxon was 7 years old at the time, Sebastian aged 4 years old.) From the moment they saw it, the brothers fell fast and furious for the Sangre de Cristo Mountains hulking above what Saxon calls "the nestled-in, adobe-washed city called Santa Fe, New Mexico."
As Sebastian, who is CEO of the agency, tells it, "Post-divorce and a few cities in between, my mother, an artist, moved us to a place where we had no roots, no ties and knew no one. She did know, though, that her talents as an artist could support a single mother and her two young boys, in a city that she knew — and strategically chose — was the top third art market in the world."
The first few years were challenging, as Alexandra built a reputation painting the interiors of some of the most lavish residences of the town. From reproductions of Vincent van Gogh's "Starry Night" on ceilings to endless, dramatic faux finishes, "our mother managed to keep us afloat, while still somehow finding the time to dedicate to her own art," Saxon said.
Saxon, chief production officer of Anchor Worldwide, whose clients include Amazon and BMW, chimed in: "Going back always soothes my soul, allows me to truly exhale and power down so I can be a better husband, father, business leader, son and friend."
Saxon visited Santa Fe in early July. "Every time I return, I'm immediately transfixed by the vast, and richly colored skies that seem to rain inspiration," he said. "I am also reminded that from this creative energy is born commerce, and the foundation upon which Santa Fe's economy is built. Returning to Santa Fe, and basking in all of its wonder, brings me back to the beginning, the place that drove my desire to create in the first place. It always reinvigorates my drive and reminds me that success, no matter how you define it, is intrinsically tied to one's roots.
"Santa Fe will always provide the environment to ground me, and in turn, allow me the time to take a step back and view the world from 7,299 feet up — where, without fail, I rediscover the origins of my passion for what I do."
Other bosses have stayed closer to home as the pandemic has begun to fade — but still managed to find ways to escape "the most stressful and burdensome year of our lives," said Daniel Anstandig, CEO and cofounder of Futuri, a Cleveland-based audience-engagement and sales-intelligence software firm that works with media companies like iHeartRadio and Cumulus Media.
Anstandig believes when employees are given the time and space to focus on their passions — including travel but also any number of other diversions closer to home — it makes for happier people and a better workplace. His own passion, for example, is music. Specifically, he's a drummer who this summer produced two albums, one for The Voice alum MaKenzie Thomas and another for his own band, Rhythm and Truth.
"It's important to keep life and work in balance, but some of the most stressed and unfulfilled people I've known are those striving for life-work balance, instead of making simple moves," he said, adding, "We are energized when we're doing something we care about."

3 Questions with Angie Hannam, global chief talent officer, R/GA
There is a lot of talk about this trend of the 'great resignation'. How much of a risk is this for employers and how should they prepare for it?
We went on lockdown, socially distanced from one another, endured back-to-back Zooms, and started to live at work. As the world paused, people have re-examined their lives and are making choices that align with their values and principles. Employers need to be prepared to listen to their employees. At R/GA over the last 17 months, we have continuously listened to our employees to better understand their needs, mental and emotional well-being, tools they needed to collaborate better, and reimagining what a new, more human future of work looks like. Our hybrid working model was informed by and designed around conversations with employees about their needs and expectations in returning to work in a hybrid environment.
How will the trend of hybrid and more flexible working options at work, impact talent retention and acquisition at businesses which choose not to provide more flexibility?
At R/GA, we heard from our employees that they want choice and flexibility. When they have more control of their work schedule, they can have a better work/life blend and can carve out more time to take care of the things in their personal lives while eliminating long commute times. That's why we have committed to a hybrid working model and are redesigning the future of work. We're letting our people decide for themselves how and where they and their teams work best. This could mean anything from people working remotely one day a week, to five days, or that teams will rotate working in the office. In the U.S., we expect to have 95% of our employees work fewer than five days a week in the office. Employees can also choose to pursue remote work arrangements in places outside commuting distance from any R/GA office, allowing them to relocate and for us to cast a wider net for recruitment. Almost 40% of our project teams now consist of people from multiple offices. So much so we are actively recruiting remote employees all over the globe.
How has the scope of opportunity around attracting the best talent widened as a result of the pandemic and should salaries vary by location?
Hybrid working has brought so much opportunity to attract the best talent. Employees can do work when and how they're most productive. It's no longer about the time you work or where they work, it's really about your output and impact. Activities have also become more flexible and equitable for the employees who choose to work from home—which has widened the talent pool, allowing us to not be restricted to office locations and coastal cities. This can give your organization a competitive edge, help you move into new markets, and increase productivity. Compensation should remain competitive to recruit and retain the best talent. Location and cost of living are considerations when determining salary, but other factors also apply. It is important to maintain pay equity in various locations especially if there are plans to build teams in specific markets.
By the numbers:
Among the unemployed, the number of job leavers (unemployed people who quit or voluntarily left their previous job and began looking for new employment) increased by 164,000 to 942,000 in June.
[Source of data: Bureau of Labor Statistics.]

Bounce rate in the U.S. — that's employees going into the office once and not returning — was 16% in June, up 4% from May, compared to the global average of 19%.
[Source of data: Robin's Return-to-Office data.]

Some reports are showing employers are dubious of research showing their staff plan to quite in great numbers this summer. This report showed HR managers across 770 companies polled, expect only 8% of their employees to quit once Covid restrictions are fully lifted.
[Source of data: TINYPulse State of Employee Engagement report.]
What else we've covered:
People who are deaf or have some form of hearing loss have felt neglected by employers in remote and soon-to-be-hybrid working setups. Without the go-to in-office methods of communicating like lip reading and sign language, they've felt frustrations build as video conferencing tools have been slow to develop tools they can use effectively, and IT departments have blocked them using other aids in remote working setups.

It turns out some men also feel encumbered by gender stereotypes, which prevents many of them from taking more than a week or two of paternity leave, even if their company offers generous policies.

Businesses continue to be creative in how they figure out new office models. Some are partnering with local businesses and retailers to use their space during downtimes — a move which they hope will give these businesses a much-needed boost while also providing better flexibility for their own employees.
This briefing is edited by Jessica Davies, managing editor of Future of Work.
https://staging.digiday.com/?p=420659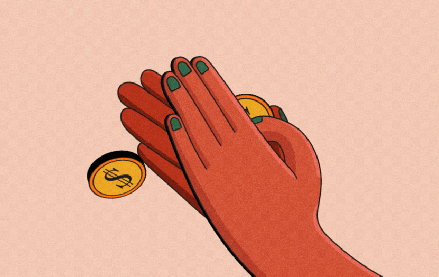 August 18, 2023 • 4 min read
TikTok has officially launched its new e-commerce platform, TikTok Shop, earlier this month on August 1. Using the new e-commerce platform, brands and creators can sell products directly on the platform, potentially creating new revenue streams, and tap into the short-form video platform's growing popularity.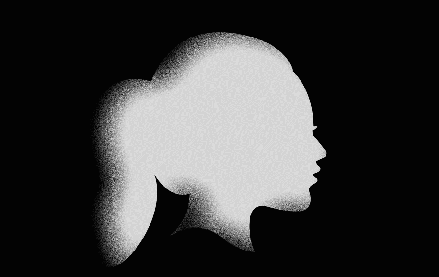 August 18, 2023 • 4 min read
While the influencer industry might sound exciting and like it's full of opportunities, one marketer can vouch for the horrific scenarios that still take place behind the scenes.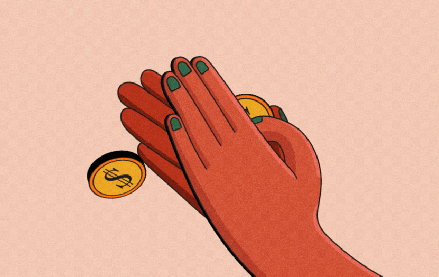 August 18, 2023 • 3 min read
After a tumultuous 12 months, marketers are getting a clear picture of how they really did during a time of true uncertainty. And, as it turns out, it wasn't all that bad.