Confessions of a fashion industry hairstylist: 'In this world, it's 100 percent who you know'
April 3, 2017 • 8 min read
•
•

It's no longer news that working in the fashion industry is not as glamorous as it seems, but certain career paths result in a harder beating than others. Hairstylists and makeup artists definitely fall into this category, often working the longest hours, but getting paid the least — and lacking the recognition and respect bestowed on other creatives in the field.
Meli Dee, a Southern California native who moved to New York five years ago to pursue a hair-styling career in the fashion industry, knows that all too well.
"I worked behind a chair [at a salon] in Beverly Hills for five years, where I'd look at every issue of Vogue to find out who did the hair. That's all I cared about it," she said of the initial dream. "I thought the life of a fashion hairstylist was just so glamorous."
Once she finally entered the industry, she realized the reality was — if not all bad — certainly different than expected, and one that required a more extreme hustle than most.
Meli Dee's work for PSM Magazine
At least, it seems to have paid off: She has now worked backstage at fashion shows of designers including Calvin Klein and Givenchy, on set with such brands as DKNY and Nike, and on the editorial shoots of publications like W and Vogue.
In that time, she's racked up a lot of insider insight on the many behind-the-scenes goings on of the fashion world.
So, for our latest installment of Confessions, in which we have an honest conversation with an insider about their role in the industry, we spoke to Dee about what her  job — and the industry itself — is really like.
What's something most people don't realize about the industry?
In this world, it is 100 percent about who you know and not what you know. You can be mediocre, but know the right person — or you can not know how to do anything, but be in the right place and have a good personality, and get far.
What was your first fashion week like?
You have to start from the bottom [in this industry], and I definitely knew that.
My first few shows were brand-sponsored, and the company asked me to pick up all of these products for four shows I was doing the next day. My friend and I had to pick up two suitcases full of products and [carry them into] my fifth-floor walk-up. The next day, I had to bring my kit and these two suitcases to the show — mind you, I was doing all of this for free, had just moved to New York and was so poor that I could barely afford a Subway ride. I walked outside, where there was snow up to my knees, and I just started bawling, thinking, "What the fuck am I doing?"
You go into these shows, and there's one lead hairstylist and 20 assistants, and you don't know anybody. It feels like the first day of high school again: You just set up your station and hope that [whoever sits next to you] likes you.
How long did you have to work for free?
For the first couple of years, I was working either for free or for next-to-nothing. I would borrow money from people to take the subway to these sets, because [at least] they had food. I was like, "OK, I'm maybe making $100 for a 14-hour day" — which is what they pay you when you're shooting a major magazine cover, by the way — "but I get breakfast, lunch and dinner!"
[In the beginning], I was like, "I only want to work in fashion," but what I say now is, "Fashion doesn't pay!" It took me almost four years to realize, "Oh, no; I'm about this money. I will do an ad job or I'll shoot for a mass brand every week, [if I need to]."
People who end up with their work on the cover of Vogue grunted like I did, but for way longer — and there's usually such a small window of opportunity for you to get there. Now I realize that that isn't "the top." It's amazing and great, if you can get it, but it doesn't [determine] whether you're successful or not.

Meli Dee's work for Reebok
How is the payment process for you today?
[Eventually], the jobs started paying more and more — but you still don't get paid for three months, so it's like invisible money floating above your head that you can't touch. By the time you get it, you owe so many people money that you just have to [use it] to pay them back.
Just before we spoke, I was sending out invoices and invoice reminders, and you can see that I've sent [some of them], like, four previous e-mails to say, "Just checking in!" The longest I've ever waited to get paid was about a year and a half — and it wasn't just a small amount of money. People will take advantage and see what they can get out of you.
What's the hairstylist community like?
This industry is, 100 percent, competitive, but I've found my niche. Back in the day, with the Guido Palaus and the Orlando Pitas, it was cut-throat and extreme. Our generation [seems to] build each other up more, but I've still had people steal clients from me, and I've [worried about referring people] because you do wonder, 'What if they like this other person more than me?' Other times, the person might not be better than you, but they take a lower rate or they'll work for free. There's always someone behind you willing to do the job for less.
When I go on vacation, I'm terrified — I'll take like five days off and be freaking out that I'm not available. I've cut trips short and changed flights because, if I'm not available, then somebody else is — and if the client likes that person, they'll just keep going to them.
Have you experienced any discrimination on the job?
It is a man's world. I've worked onto sets where I'm the only girl, and it's just such a bad energy; they just brush you aside. Women will bring each other down, too, where they only like or want a male hairstylist because, [unlike women], "They know what they want." There are a lot of times when the photographer just looks straight past you and doesn't really [treat you] like a person, but then will talk to the male hairstylists.
It can be like high school. I've gotten comments about people not liking the shade of lipstick I'm wearing and have overheard photographers implying that certain people are too heavy-set or don't "look fashion," so they don't want to work with them anymore.
What are the models really like backstage?
I always find it so funny that the second a camera gets in front of a model backstage, they'll hide their food and pretend that they're not eating. As terrible as it is, people don't want to see models eat, and they know that. Every show — whether it's like Givenchy or a small designer no one's heard of — always has bagels and donuts, and without fail, at least half of the models walk in and say, "What is this shit? What do they expect us to eat?"
They faint all the time, especially during long presentations at fashion week. Last season, this seventeen-year-old, scrawny thing fainted at one of the shows, and when I went backstage to tell her mom, she rolled her eyes and continued to eat her croissant, as if it just happens all the time.
How are the models really treated?
I've seen some models struggle through a shoot, but most people are just like, "This is their job." Once we had a model on set who was epileptic — which is insane, because when you're shooting, it's like having a strobe light flashing into your eyes — and she had a seizure, which was so scary. [Once she was better], everyone was just like "Okay! Let's go! Gotta keep shooting!" as if nothing even happened.

Meli Dee's work for Venice Magazine
How does working with celebrities compare?
It's harder [with them], because you're basically walking on eggshells. You want people to like you, but you also want to be hidden; you can't be too aggressive. It's usually a longer day with celebrities, too, because they're always taking a break to go out to smoke or grab coffee, or because they're "fatigued."
Their privacy is also so [important to them] that if you do the slightest thing, like accidentally look at their phone screen, it could set a bad tone for the day. You have to be extra cautious.
With them, it's just about getting it done and making sure they're comfortable. We're not going to, like, follow each other on Instagram and be best friends.
Other than getting paid more, how has the job changed for you over time?
I'm 29 now — I've been licensed since I was 18 and styling hair since I was 12 — and I no longer want to put my name on just anything. I'm very particular about my work and who I work with. Everyone loves to ask if I would do the Kardashians' hair, and I'm like, "I wouldn't." I don't want my name attached to something I don't believe in. It's not just about a paycheck anymore or how many followers I have on Instagram, it's about whether or not I'm happy with what I'm putting out into the world. I can say no now, and I couldn't do that when I was younger.
https://staging.digiday.com/?p=230290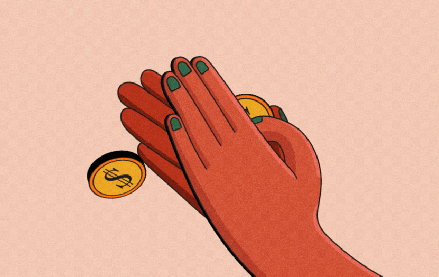 August 18, 2023 • 4 min read
TikTok has officially launched its new e-commerce platform, TikTok Shop, earlier this month on August 1. Using the new e-commerce platform, brands and creators can sell products directly on the platform, potentially creating new revenue streams, and tap into the short-form video platform's growing popularity.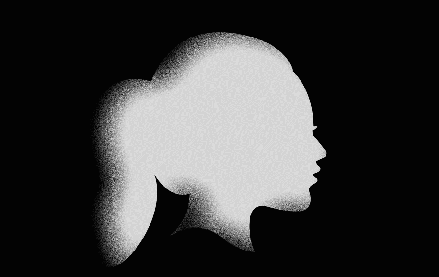 August 18, 2023 • 4 min read
While the influencer industry might sound exciting and like it's full of opportunities, one marketer can vouch for the horrific scenarios that still take place behind the scenes.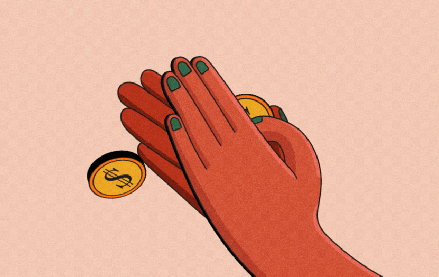 August 18, 2023 • 3 min read
After a tumultuous 12 months, marketers are getting a clear picture of how they really did during a time of true uncertainty. And, as it turns out, it wasn't all that bad.