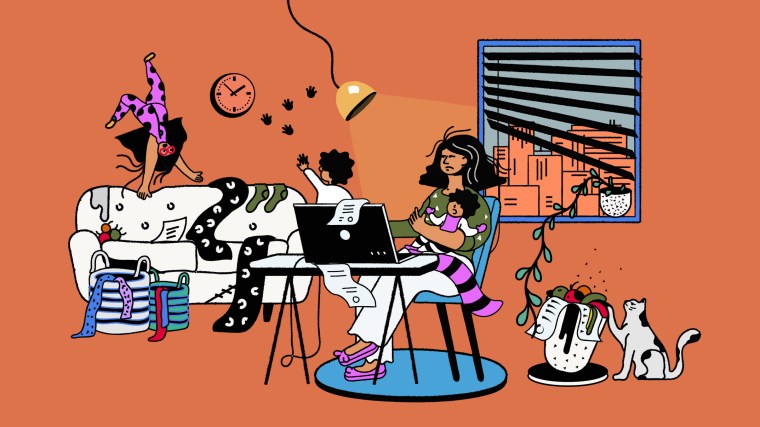 Ivy Liu
December 21, 2021 • 5 min read
•
•
COVID-19 has forced children across the world to spend huge chunks of their lives online, spurring an increase in under-18 internet use that was already well underway before the pandemic. In 2021, kids grew accustomed to spending their lives in virtual worlds; by July 2020, over half of U.S. kids had a Roblox account.
With virtual spaces becoming a playground for under-18 internet users, brands and platforms have adapted accordingly, making their online activations safer and bringing them in line with the Children's Online Privacy Protection Act (COPPA) in order to engage with this burgeoning demographic of digital consumers.
In September 2020, Epic Games acquired SuperAwesome to help the company scale up its safety and privacy services, making the internet safer for underaged users across the board. SuperAwesome has expanded significantly since then. At the moment, SuperAwesome has 250 employees spread across the globe — and it's in the process of hiring more.
Digiday spoke to Dylan Collins, CEO of SuperAwesome, to learn more about the recent increase in kids' online activity — and how his company is developing technology to make the internet safer for underaged users.
SuperAwesome's Mission: How to help brands and developers engage with young audiences safely
Children have always been present on the internet. But with pandemic restrictions forcing children across the world to become accustomed to socializing and attending school via virtual platforms, underaged online activity has increased significantly over the last two years, both in video games and in general.
"When you look at screen time for young audiences, over the course of 2020, that jumped, rather unsurprisingly, by about 50%. That whole period, and the year that followed, really heralded this further acceleration into gaming," Collins said. "So, virtually every young person is now playing games, and they are shifting from not only linear TV, but also from livestreaming. Today, 90% of kids under 16 are playing games, and the majority of those are spending somewhere around about two hours a day in front of games content."
This increase in underaged gaming activity coincides with the rise of gaming as a pastime across older demographics as well. With children and adults frequently intermingling in virtual spaces, maintaining these users' safety and priority is more important than ever.
The pandemic-fueled increase in kids' online activity has led to two significant challenges, according to Collins. The first is regulatory: "The brands that are coming into this space and trying to figure out how to interact with these young audiences, they've also got to navigate their way through an increasing number of digital laws for kids and teens," Collins said. "Whether it's COPPA, whether it's age-appropriate design code, whether it's GDPR [Europe's General Data Protection Regulation guidelines] — they've got to handle that."
The second major challenge is technological in nature. "We've generally got an environment that that hasn't really invested in what we call kidtech historically. The Internet was originally designed by adults, for adults; by and large, much of the game space was designed in essentially the same way," Collins said. "And now you've got young audiences that are really becoming an increasing factor here. So we've got to think about community health, we've got to think about toxicity, we've got to think about parental consent, we got to think about data privacy."
In addition to an initiative to start a dedicated team to help relatively inexperienced brands engage with gaming communities genuinely, SuperAwesome's main technical focus this year was to roll out a parent verification product called Kids Web Services — a developer-side tool to ensure that parents can safely and confidently give consent for their children to play in virtual spaces.
The tool, which is free to developers, allows users to pre-verify their parental consent within the system, making it much easier for parents to approve their kids' activities across multiple unconnected platforms. "You can imagine how complex it is for developers to get their head around, because it's not just even like, 'okay, we've got to build a flow for parents,' it's, 'we've got to figure out how to make this compliant with all the laws that continue to change and evolve," Collins said. "So we roll that up into a single service, super easy for a developer to implement."
Scaling up was top of mind for Collins as SuperAwesome approached the Epic acquisition last year. "We could scale our mission to make the internet safer for kids in a way that no amount of VC dollars would have been able to unlock for us," Collins said.
At the crux of the acquisition was Epic's role as both a game developer and infrastructure company running services such as Unreal Engine and Epic's online game store. "[CEO Tim Sweeney's] view, in terms of values on privacy and values on audience inclusiveness, really lined up," Collins said, "and I can tell you from lots of conversations that rarely happens."
With the confidence that comes with Epic's backing, SuperAwesome was able to expand its services in 2021 by making tools such as parental verification free to developers. "Before we were acquired by Epic, we were powering about 10 or 11 billion consumer transactions a month," Collins said. "At this point, I don't think we've released any numbers, but you can assume it's significantly more than that."
Though SuperAwesome is an important element of Epic Games' infrastructure services, its offerings are not limited to Epic-associated developers, nor to the brands that primarily partner with Epic.
"Our SuperAwesome gaming team facilitated with MGA in Roblox, and with DreamWorks, and a lot of the in-game stuff that we're doing with Paramount and Nickelodeon and Moose Toys," Collins said. "In terms of really helping some of the big brands just get a toehold into the gaming environment and start to understand that this really is the new landscape for the next couple of decades, I think our team has done a phenomenal job there."
https://staging.digiday.com/?p=435539