Cannes Briefing: Marketers swear they're interested in the metaverse at Cannes even though they're skeptical
June 22, 2022 • 8 min read
•
•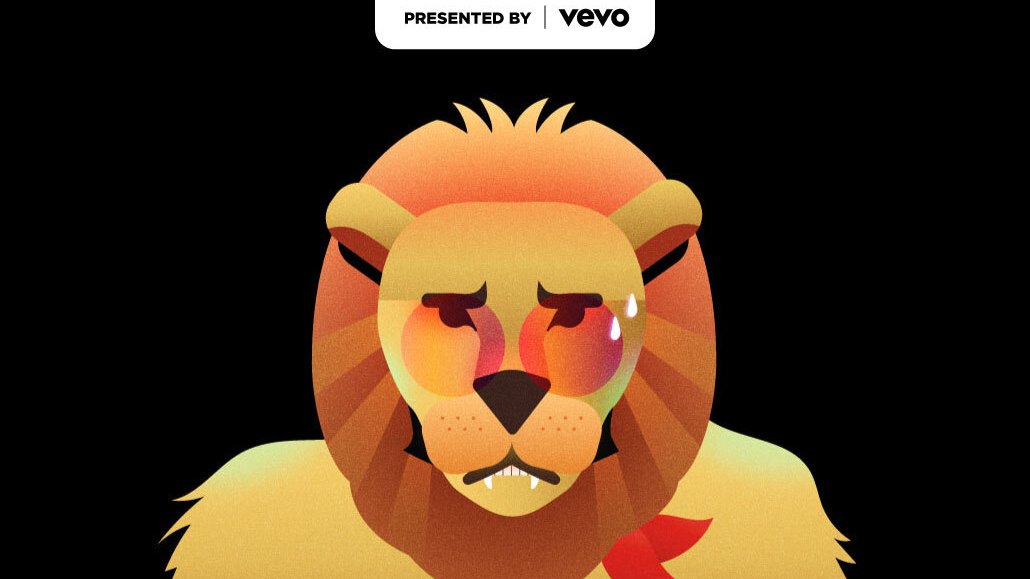 For an industry that was so desperate for an in-person reunion, there sure is a lot of talk about the virtual world as the metaverse gets a bright spotlight at this year's Cannes Lions International Festival of Creativity.
Marketers and advertisers are getting into the space, creating virtual presences and giving presentations this week on the topic, as they have been since earlier this year. In the same breath, many are questioning its value as the metaverse has yet to prove itself worthy of investment.
"There's a huge sense of it being a land grab at the moment," said Gareth Jones, svp of marketing for North America at Wunderman Thompson. "A lot of clients are like, 'I don't know what this means, but I want one.'"
To kick off the four-day event in the South of France, both Wunderman Thompson and McCann Worldgroup both created their own Cannes-themed metaverse experiences. (At least in these virtual worlds, the Carlton hotel seems to be open. It's unclear whether actual deals have been inked in the virtual space). Wunderman Thompson's build out features space for collaboration, networking, and showcases the company's work. Ironically, its visuals mimic the WPP beach that's physically here at Cannes. Later this week, an interactive shopping space and a DJ booth are expected to be added to the metaverse space. Meanwhile, McCann's experience is a virtual gallery showcasing its most memorable ad campaigns from this year.
At Meta Beach, the social media giant is offering tutorials with its Oculus virtual reality headset as well as a fireside chat on the so-called best metaverse strategy.
In a quick walk through the Palais, several groups could be heard talking about the metaverse and ultimately Web3.
The Cannes-themed foray into the metaverse is meant as a way to invest in a hybrid environment, providing another way for those who weren't able to attend the festival this year, marketers here told Digiday. Still, there's a paradox found in the grand in-person return to the South of France while pining for the world of virtual reality.
There's that healthy dose of irony that the Cannes festival has always supplied. As a global pandemic still looms, economic recession threatens consumer spending and marketing budgets and war continues in Ukraine, the flow of rosé has yet to halt. (More on what was supposed to be a tempered return to Cannes after a two-year hiatus here.)
Seemingly, the industry has wrapped itself up in the idea of the metaverse at a time when the last place marketers and advertisers want to be is in front of yet another screen, especially after two years apart. It points to the industry's metaverse-driven identity crisis as marketers scramble to figure out what it means — and more importantly, how they can make money from it.
"The metaverse still has such a gimmicky quality to it that people want to come in, they want to create an avatar, look around and experience stuff if they haven't before," Jones said.
The buzz also comes when most people — including brand execs — still don't even know what the metaverse is. Still, recent Digiday research shows those who do know about the metaverse are willing to spend money on it.
Asked about what they thought about the metaverse over drinks probably too soon before noon, a senior media agency executive and a CMO shared their unvarnished opinions about the metaverse as a near-term environment for media dollar investment and branding building.
"For marketers, there is a lot of FOMO about the metaverse and Web3, but no one really understands what the missing part of that is. If we're not there, what do we miss? Seems like nothing at this point to me," said the CMO.
Echoing that sentiment, the agency exec said, "Are we trying to hustle together an understanding of the metaverse and how we can play there? Well, we are. Do we have a clear vision for how to make that happen? We don't. This is next-gen media. We're spending a lot more time trying to solve for measurement than our avatar strategy." The CMO gave a slow nod and reached for his wine glass — appropriately half full (or half empty). — Kimeko McCoy
3 Questions with Randi Stipes, vp of IBM brand marketing, CMO of The Weather Company and IBM Watson Advertising
IBM just announced a new set of open-source AI tools to detect and mitigate bias in marketing. What do these tools do, and why debut it at Cannes?
We don't want to do this in a vacuum and that's why we've been seeding the market even before this announcement and why we're partnering with groups like Mindshare, talking with Ogilvy, WPP, The Ad Council, and so many who care about this issue so that we can get their feedback along the way and we would have something more substantial. The research has been in the works for a year and the tool kit has been in development for at least six months.
When we as an industry tend to think about bias, we tend to think about it through the creative lens. And don't get me wrong, that's so massively important. Are the images we're portraying as brands fair and just and equal and diverse? The same with the messaging. But that's not what this is. This is looking at the technology that we have in place and what the toolkit does is provide 75 different fairness metrics to help organizations identify the presence of bias and then 13 algorithms to mitigate that discrimination and bias throughout the AI application lifecycle.
What's really kind of unique here is for so long we've been talking about bias through the creative lens, but what we're hoping this will do is drive further convergence between creativity and technology because there [are] biases that exist in both and if we can get the creatives talking with the engineers, talking with the developers, then I think that drives accountability across all disciplines.
When it comes to the algorithms, what kind of data did you use to train that when it comes to public data or other private IBM data for this open-source tool?
It comes out of the research that we conducted. We used some of our own data and then we, with The Ad Council who contributed data from their vaccination campaign, the huge "It's Up To You" campaign that they were generous enough to contribute data for us to help inform the toolkit. [Digiday note: IBM released its findings in January, which includes more info about the data used.] It has been paramount for us throughout this process to be transparent about everything we're doing, which is why we published the research first. It's one of the three principles that IBM follows in creating ethical AI, and that's transparency and explainability. New tech — especially when we're talking about AI where there's a lot of distrust — we want to make sure that we are over-indexing on the detail that we're providing.
Since humans are training the algorithms and humans are biased, how do you compensate for that?
The bias is absolutely a combination of humans and machine. It starts with us. We're coming to the table with conscious and unconscious biases of our own. It's the machines that are then inadvertently perpetuating that bias. So make no mistake, the toolkit can begin to address the machines, the technology, but for us to drive true progress as an industry, we have to continue to address the human side of this as well. And every company, every responsible company, has had those conversions across their organizations, but it can't just be a moment in time. It has to be ongoing. It's also why we've partnered with groups like the 4A's who have focused on the people aspect and really explaining how we as humans can be more mindful about the biases we are bringing to the table. — Marty Swant
Quote of the day
"In the past, whenever the industry has faced big issues, CMOs have stood up and addressed [them]. They made big speeches about it, they've taken strong directions. They're missing right now. And they're either saying their legal teams are taking of it or they're too scared to step onstage — I don't know what it is. But there's an abdication. The the fact that we as a marketing community are using industry associations so that we are anonymous, rather than standing up … that's a crying shame. Because we look around and we see all the other tech players [but] we don't find marketers there. Marketers, stand up and be heard. You're big companies, you have big brands."
—Arun Kumar, chief data & marketing technology officer, IPG, and CEO of Kinesso, speaklng on the daily Digiday Cannes Podcast recorded in an IPG suite in the hotel Martinez with a killer sea view.
What to do
10:30-11:15 – Cannes Lions and Deloitte – CMOs in the Spotlight
11:30-12:00 – Amazon – When Women Tell the Story: Shifting the Culture of Inclusive Storytelling
1:00-1:30 – Deloitte Digital – What Got Us Here Won't Take Us Much Further: Transforming Businesses Creatively
2:30-3:00 – Carat – Emotional Intelligence at the Heart of Brand Growth
3:30-4:00 – Pereira O'Dell – The Future of Production Is In The Future of Marketing
What to expect
Many news Shortlists for the Cannes awards were announced, including Brand Experience and Activation, Creative Business Information, and more.
Much of Wednesday's program emphasizes women's impact on the industry and the future of women in the creative field.
Over 40% of attendees are new to the festival this year. — Carly Weihe
What we've covered
https://staging.digiday.com/?p=452122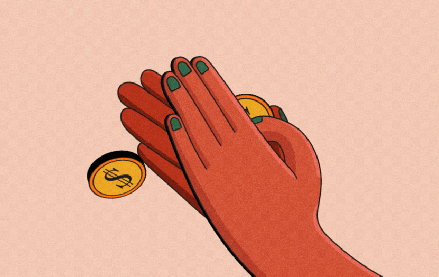 August 18, 2023 • 4 min read
•
•
TikTok has officially launched its new e-commerce platform, TikTok Shop, earlier this month on August 1. Using the new e-commerce platform, brands and creators can sell products directly on the platform, potentially creating new revenue streams, and tap into the short-form video platform's growing popularity.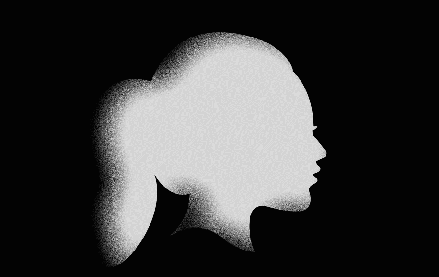 August 18, 2023 • 4 min read
•
•
While the influencer industry might sound exciting and like it's full of opportunities, one marketer can vouch for the horrific scenarios that still take place behind the scenes.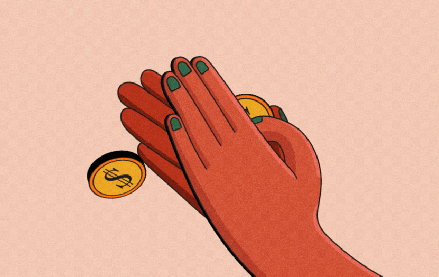 August 18, 2023 • 3 min read
•
•
After a tumultuous 12 months, marketers are getting a clear picture of how they really did during a time of true uncertainty. And, as it turns out, it wasn't all that bad.