Subscription over-the-top sports broadcaster Dazn has increased the amount of original and licensed content it puts outside its paywall, in order to both acquire new, and retain existing, subscribers.
The company, which has 3,000 staff, plans to be in 20 markets by 2020. But in order to hit its growth targets, Dazn has started exploring ways to expand more beyond live content into original documentaries, as well as offering more free access to live streams.
Globally it has created six original content documentaries, four of which focus on the intense work regimes boxers go through in the eight weeks leading up to a fight, to drum up interest and engagement. In the U.S. Dazn reportedly has a seven-figure budget estimated to be worth $12 million (£9.52 million) to invest in additional content.
Meanwhile, it has also started offering more free access to existing content. Dazn charges a monthly fee for viewers to access live and on-demand sports. Previously a lot of content, which Dazn buys the rights to broadcast live, has been behind its paywall. Most of Dazn's sports content is watched live, requiring it to be more inventive to offer free samples. Like a lot of subscription media companies have found, there's a balance to strike between how much content people should sample without the risk of devaluing the product.
In Brazil, its ninth market, Dazn owns the rights to football tournaments Serie A TIM and Ligue 1 exclusively until 2021. Ahead of launching the platform, Dazn streamed select matches on Facebook and YouTube for free. It also worked with brand ambassadors, Ronaldo and Neymar to post on their own social media accounts about the launch and partnered with football influencer collective, Desimpedidos, who acted as commentators on the YouTube streams.
"Brazil was a perfect storm," said Sarah Beattie, vp of communications and new markets at Dazn, at an event in London hosted by social video company Grabyo. "We created a big groundswell and social audience. Now we are transitioning those over with the right content mix to get people to sign up."
According to Dazn, streaming the matches grew its Brazil YouTube channel to over 1 million subscribers in three months, it's now at 1.5 million subscribers. More than 280,000 viewers tuned in to watch the Desimpedidos takeover of its YouTube stream of the match between Paris Saint-Germain and Bordeaux. The additional pre-game content they created to drive people to live feeds on social platforms also reached more than 600,000 people per game.
Of course, social media followers don't equal paying subscribers. But Beattie said the company is "comfortable" with the progress it's made transitioning people over to paid subscribers.
"We spent a long time looking at what is the tipping point," she said. That tipping point also shifts depending on factors like the type of sport, the market, time of broadcast and Dazn's commitments with rights holders and its ambitions for the sport within that market. In Brazil, for instance, football was always going to be a huge driver for the OTT platform.
"There is a definite use of content that we have identified that has an inherent value to fans," she said. "If we can engage them in a meaningful way off-platform, our opportunity to convert them to either a free trial customer or a paying customer is that much stronger."
This means using ancillary content around live events on social to drive viewers to the platform. In the U.S., where it owns a number of rights to fights, it does this with undercards through its relationships with the fight promoters. In Spain, Dazn uses footage of practice from Spanish motorcycle Grand Prix, MotorGP.
Dazn, which is privately-owned, rarely talks about its subscriber numbers. Earlier this year it said it had over 4 million subscribers globally.
Dazn is also getting smarter about the original content it creates and distributes for free. Ahead of launching in Spain in February with the MotorGP rights, it discovered people were less interested in the sport because it had been behind a paywall. Before launching in Spain, Dazn released "In Our Blood," a free documentary about three Spanish riders to remind people of the passion and old rivalries of the sport.
As most sports are seasonal, during the downtime Dazn creates original programming to keep people on the platform. It's preferable that customers pause their account rather than unsubscribing, costing the platform more to acquire them again.
"Original content is becoming more important as a retention driver," said Beattie.
For this purpose, last year it released "Being Mario Götze," a documentary about the German football player, distributed on its platform, to keep fans interested in the sport during the summer when there is little football played.
There are indications that Dazn's efforts are paying off, according to Beattie. In Germany, it shares the rights to show the FIFA 2019 Women's World Cup with Germany's two public broadcasters ARD and ZDF. With places to watch the match for free, there's little incentive for people to watch on Dazn's paid-for platform.
"If [audiences] are choosing to watch on Dazn there is something we are doing to get them in or keep them," said Beattie. "To see what that content is doing for other people who would have either churned or paused is really encouraging."
Image: Courtesy of Dazn.
https://staging.digiday.com/?p=339696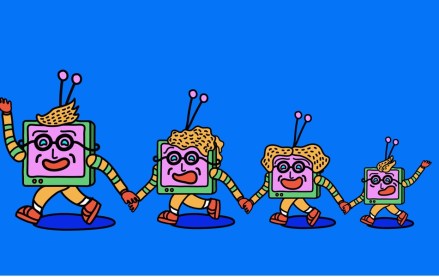 August 16, 2023 • 7 min read
This week's Future of TV Briefing looks at how the latest quarterly earnings season evinces more streaming subscriber growth struggles and a growing fondness for the bundle.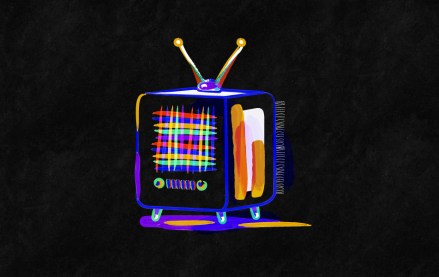 August 11, 2023 • 3 min read
It would appear that investors' enthusiasm for the CTV narrative that has served TTD, Magnite and PubMatic so well for the last 18 months is starting to plateau.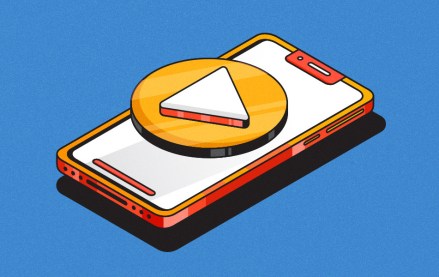 August 9, 2023 • 6 min read
This week's Future of TV Briefing looks at how platforms are pulling creators toward longer videos while brands push for shorter fare.