Future of TV Briefing: What we talk about when we talk about TV
August 25, 2021 • 9 min read
•
•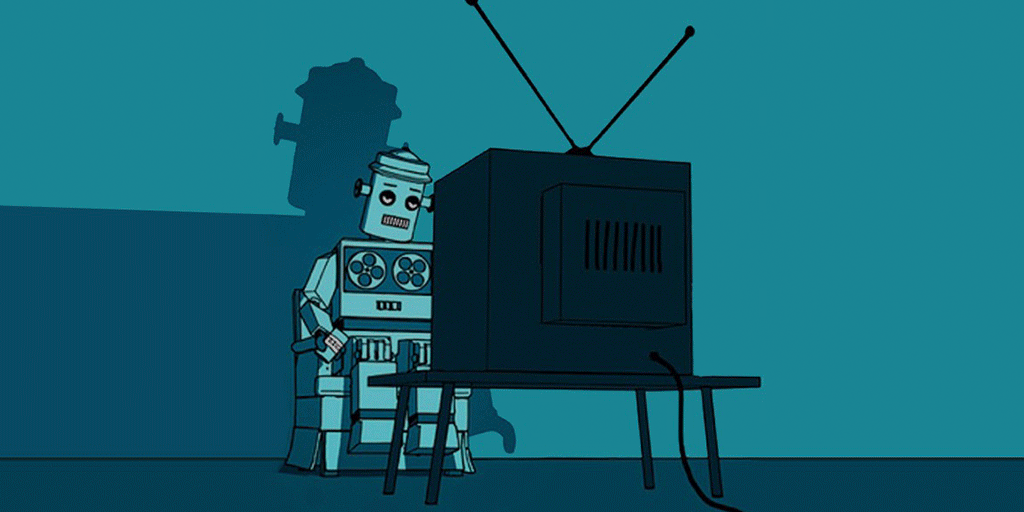 Ivy Liu
The Future of TV Briefing this week aims to offer a Tower of Babel for some of the industry's most prevalent acronyms.
The future of TV, defined
TV networks' mounting pressure on Nielsen
Streaming edges into traditional TV's watch time
Episodic TV's talent pipeline problem, HBO's streaming subscriber sacrifice, TV's spotlight on Native Americans and more
The future of TV, defined
The TV and streaming industry is packed with plenty of acronyms these days, from CTV to OTT to FAST. This alphabet soup is supposed to provide a shorthand for insiders, but it can also lead to things getting lost in translation.
For too long, conversations about the future of TV have been bogged down by preliminary discussions to arrive at a shared lexicon: agency executives ensuring clients are familiar with FASTs, ad tech executives checking agencies' comprehension of the difference between CTV and OTT, etc. So let's establish a common tongue for a handful of the most common (and commonly misunderstood) acronyms uttered today — and even permit one or two to pass into industry Latin — so that, as in-person meetings and industry events resume, everyone knows what everyone is talking about.
The key hits:
CTV and OTT are not interchangeable. One refers to a screen type; the other is outdated.
FAST and AVOD are subsections of ad-supported streaming.
The definition of TV needs an update.
CTV
What it stands for: Connected TV
What it refers to: TV screens that are connected to the internet. This can be either a smart TV with its own built-in operating system or a regular, "dumb" TV hooked up to an internet-connected device like an Apple TV box, Roku streaming stick or Chromecast dongle. The point is that CTV concerns the TV as a device through which people stream services like Netflix and Disney+ — it is not synonymous with streaming.
How to use it: To refer to the TV screen as an internet-connected device or to refer to the audiences, programming or ads that are accessed through an internet-connected TV screen. Consider CTV to be the TV industry's analogue to the mobile industry's smartphone.
Example sentence: We don't have cable but were able to stream the Olympics through NBC's CTV app.
OTT
What it stands for: Over the top
What it refers to: The method of distributing TV shows outside of — or, over the top of — a cable box or satellite dish. At least that was the original definition. This acronym was introduced to describe TV networks making their programming available on their websites and other digital properties. Eventually that included Hulu, which was one of the pioneering streaming services and likely a major reason why OTT has become synonymous with streaming and conflated with CTV.
How to use it: Don't. Repeat: Do not use this acronym. Please. OTT was fine for a time, but that time has passed. As mentioned above, OTT has become synonymous with streaming, so let's just say streaming instead. That way our friends and family members will know what the hell we're talking about.
Example sentence: Remember when we used to say OTT? I'm so glad we all just say streaming now.
FAST
What it stands for: Free, ad-supported streaming TV
What it refers to: Streaming properties that resemble linear TV by carrying channels that air 24/7 based on a set programming schedule, are available for free and feature ads that interrupt the programming.
How to use it: To refer to the subsection of the ad-supported streaming market that mimics pre-DVR broadcast TV. The term FAST can be applied to the services themselves or to individual 24/7 channels that the services carry.
Example sentence: I don't feel like figuring out what to watch. Just put on a FAST cooking channel so we can start eating.
AVOD
What it stands for: Ad-supported video on demand
What it refers to: Video programming, such as TV shows and movies, that can be accessed at any time, are available either for free or a fee and carry ads that play before, during and/or after the program. AVOD's distinguishing aspect is that programming is available on demand rather than requiring people to tune in at a given time.
How to use it: With care. Before the rise of FAST services, AVOD was effectively synonymous with ad-supported streaming. Then FAST services came along and split the ad-supported streaming market into two sides — similar to how traditional TV has linear channels and programming available on demand.
But the line between AVOD and FAST is blurring.
A lot of FAST services, such as ViacomCBS's Pluto TV, have added programming that is available on-demand and carries ads. Meanwhile, originally AVOD services like Amazon's IMDb TV and Roku's The Roku Channel have added FAST channels alongside their on-demand programming libraries. In short, only use AVOD when referring to a subsection of the ad-supported streaming market in order to differentiate from the FAST subsection. If the distinction is unnecessary, opt for the umbrella term "ad-supported streaming."
Example sentence: I'm only interested in buying AVOD inventory because I figure those viewers are more likely to be paying attention when my ad airs.
TV
What it stands for: Television
What it refers to: 1) The large screen(s) in people's homes through which they watch video programming, ranging from live sports to sitcoms to movies to clips of cats. 2) The video programming that people watch on screens, including, but not limited to, the large screen(s) in their homes.
How to use it: To reflect the convergence between traditional TV and streaming. If a piece of programming can be watched on a TV screen, then it's TV. Someone who watches a piece of programming or an ad on TV is a TV viewer. An ad that plays on a TV screen is a TV ad.
Admittedly, expanding TV beyond the traditional definition is going to take some time. But if this year's upfront negotiations are any indication, that broader meaning is gaining traction, especially with digital video platforms like YouTube rivaling Netflix's TV watch time.
Example sentence: I'm gonna go watch TV now.
What we've heard
"I don't know any measurement that is more antiquated in its process than literally having that box in homes. Even to a layperson, you're like 'You're kidding. This is how it works?' The person who actually actively engages with the way Nielsen tracks, is that even a typical viewer?"

— TV network executive on Nielsen's measurement system
Stay tuned: TV networks' mounting pressure on Nielsen
The drumbeat for the TV ad industry to move beyond Nielsen's measurement system is getting louder.
On Aug. 23, NBCUniversal joined the call for TV ad sellers and buyers to ease its reliance on the predominant measurement provider.
"It's time for us to declare measurement independence, and build solutions that will serve all consumers, advertisers, publishers and platforms for the next century," wrote Kelly Abcarian, evp of measurement and impact for NBCUniversal's advertising and partnerships group and a former Nielsen executive, in a company blog post.
NBCUniversal is not alone among TV networks looking to lessen Nielsen's role in the business. During Discovery's earnings call on Aug. 3, CEO David Zaslav said, "Somehow as an industry we're going to have to work our way out of it from a technology perspective and just leave them in the dust, because they just can't get it together."
The TV networks' frustrations with Nielsen are coming to a head following the Media Rating Council confirming that Nielsen under-counted TV viewership in February and Nielsen asking to put its MRC accreditation status on hold while the company updates its measurement system.
However, even when Nielsen does roll out an updated measurement system Z — the company has scheduled a major upgrade to be completed by fall 2024 — TV networks seem set on no longer relying on its metrics, at least not exclusively. NBCUniversal, for example, is looking to create "an entirely new blueprint" that includes but is not limited to Nielsen, per Abcarian's blog post. "We can confirm we submitted a proposal to NBCU and look forward to continuing our long-standing relationship," said a Nielsen spokesperson.
Numbers to know
1%: Percentage of TV ads that feature people with disabilities.
2 million: Number of creators who are part of YouTube's revenue-sharing program.
24%: Percentage of ad-supported streaming watch time that Black audiences accounted for in June.
42: Number of movies that Netflix will release in the final four months of 2021.
24%: Percentage of households with connected TVs that use free, ad-supported streaming TV services daily.
$100 million: How much money Vizio secured in upfront commitments from advertisers this year.
Trend watch: Streaming edges into traditional TV's watch time
While we're sitting under all that shade that TV networks are throwing at Nielsen, let's look at some stats from Nielsen that largely seem to be in the networks' favor.
Streaming is the future of TV, but linear remains very much its present, Nielsen's latest Gauge viewership stats show. Here is how the time people spent watching TV broke down in July.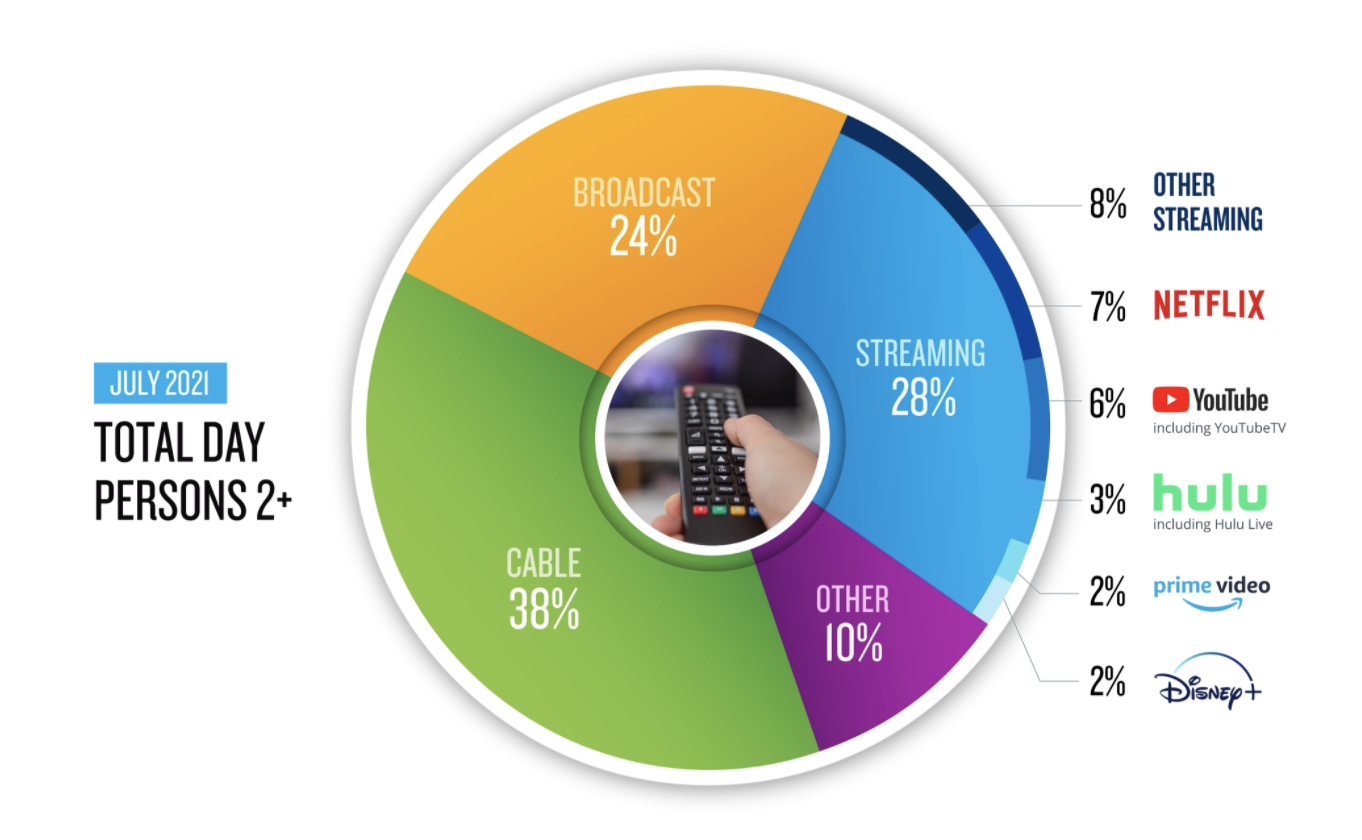 As that chart makes clear, traditional TV accounts for the majority of the time people spend in front of their TV screens. But traditional TV's share of TV each time is eroding, little by little. For each month since May, traditional TV has lost a percentage point, while streaming has gained a percentage point.
Based on that three-month trend — an unscientific basis, let's be clear — streaming is on pace to overtake traditional TV's watch time in February 2023. Make that by February 2023.
What we've covered
This fall, TV networks, streamers and ad buyers will tune into the return of TV:
This fall through the fourth quarter, streaming services as well as TV networks appear set to be operating at full strength.
Executives at TV networks, streaming services and advertising agencies are on the lookout to see what this period of time indicates what has and has not changed after the past year and a half of the pandemic.
Read more about the return of TV here.
TV networks seek to settle advertiser debts ahead of expected tight fourth quarter:
TV networks are using the third quarter and upfront deals' fluidity terms to make up for missed advertiser guarantees.
NBCUniversal was able to fulfill all Olympics advertisers' obligations within the Summer Games.
Read more about TV networks' advertiser debts here.
Creator-first and competition-first approaches reflect the DNA of esports organizations:
Esports teams typically tend to follow either a creator-first or competition-first strategy.
Which path a team takes is usually based on the circumstances of their founding.
Read more esports organizations here.
How TikTok creators and brands have virtually collaborated amid the pandemic:
The pandemic introduced new ways for TikTok creators to collaborate with brands and fellow creators.
With the delta variant surge, creators may now opt to lean on virtual collaborations with brands once again.
Read more about TikTok creators and brands here.
What we're reading
Episodic TV has a talent pipeline problem:
Up-and-coming TV writers are finding fewer opportunities to receive on-the-job training, according to Variety. At issue seems to be a lack of time on set when shows are in production. Writers are being taken off payroll before shows finish production, and the shift to streaming has coincided with shows running for fewer episodes.
HBO is sacrificing 5 million subscribers:
WarnerMedia is wiggling out of Amazon's Prime Channels program, which will result in HBO and HBO Max losing the 5 million subscribers it had gained through Amazon's streaming subscription resales program, according to Bloomberg. But WarnerMedia doesn't mind the loss because it would rather deal with its subscribers directly. It's also betting that those Amazon-facilitated subscribers will want to keep their access to HBO/HBO Max enough to sign up directly.
TV turns the camera on Native Americans:
TV shows like FX's "Reservation Dogs" and Peacock's "Rutherford Falls" are starting to tackle TV's diversity gap as it relates to Native American representation, according to CNN. Both series show how programs can be inclusive of different types of people while also showing the common experiences of people. It's equal opportunity entertainment.
https://staging.digiday.com/?p=423777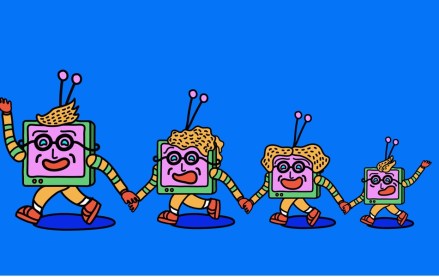 August 16, 2023 • 7 min read
•
•
This week's Future of TV Briefing looks at how the latest quarterly earnings season evinces more streaming subscriber growth struggles and a growing fondness for the bundle.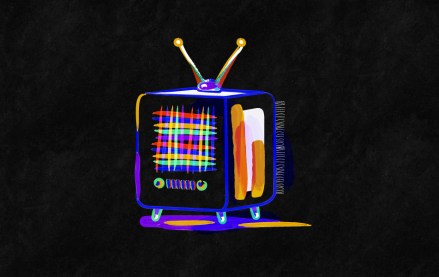 August 11, 2023 • 3 min read
•
•
It would appear that investors' enthusiasm for the CTV narrative that has served TTD, Magnite and PubMatic so well for the last 18 months is starting to plateau.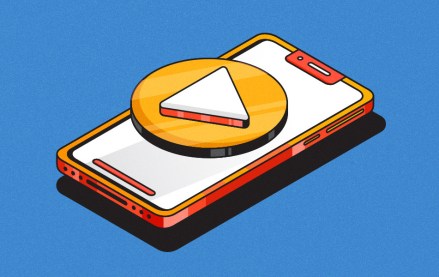 August 9, 2023 • 6 min read
•
•
This week's Future of TV Briefing looks at how platforms are pulling creators toward longer videos while brands push for shorter fare.