Future of TV Briefing: Video publishers look to strike a balance between YouTube Shorts and traditional YouTube
August 10, 2022 • 7 min read
•
•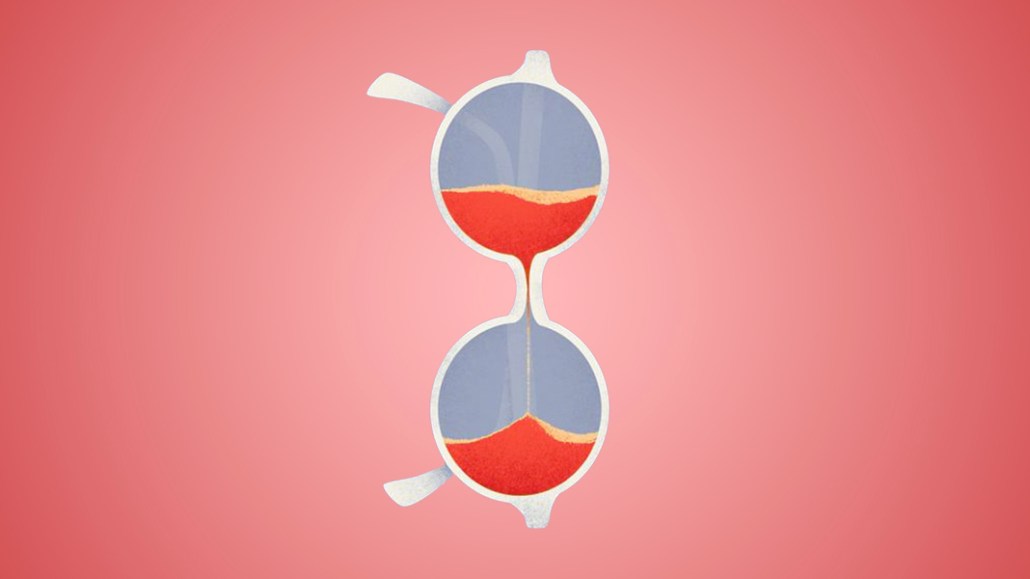 This week's Future of TV Briefing looks at the relationship between YouTube Shorts and traditional YouTube videos as video publishers adopt the former in hopes of contributing to — and not cannibalizing — the latter.
The long game of YouTube Shorts
Trend watch: Streaming subscriptions in Q2
Triller's unfulfilled pledge to Black creators, Netflix's race to build an ad business, YouTube creators' get-rich-quick scheme and more
The long game of YouTube Shorts
The key hits:
YouTube Shorts provide an effective means for YouTube channels to add subscribers.
But media execs are wary of Shorts' effects on their long-form video viewership.
The dynamic between Shorts and traditional YouTube videos can be monitored through a metric YouTube makes available to channel owners.
YouTube Shorts have proven to be a shortcut to subscriber growth for channels on the Google-owned platform. But could YouTube's TikTok clone end up short-changing channels in the long run?
The second, long-term possibility is a concern that media executives are taking into consideration as short-form video rises in stature. As video publishers adopt YouTube Shorts, they are trying to gauge the relationship between Shorts and their traditional YouTube videos so that the former does not cannibalize the latter.
"It definitely has been a hot topic in 2022 but also since YouTube began launching Shorts globally," said Victor Potrel, vp of platform partnerships at TheSoul Publishing, which received more than 25 billion YouTube Shorts views in the first six months of 2022 across its portfolio of channels that include 5-Minute Crafts and Wood Mood.
While Shorts are attracting a lot of views and converting viewers into subscribers for YouTube channels, YouTube does not offer a revenue-sharing program for Shorts like it does for traditional YouTube videos. That Shorts viewership could come at a cost to channels' monetization if Shorts viewers and Shorts-driven subscribers drag down the performance of the channels' traditional videos.
"They keep telling me it's great for subscribers, but I don't know what that means," said one media executive.
"Great for subscribers" sounds straightforward enough. And there's evidence of how great Shorts can be for accumulating YouTube subscribers.
"The impact of YouTube Shorts to a YouTube channel for a publisher has been pretty staggering. YouTube is a bit of a slog to really grow subs or viewership. To add a hundred thousand subs from one Short, that is radically different," said a second media executive.
But what the first media executive meant by asking what is the meaning of "great for subscribers" is what is the significance for a publisher's or creator's broader YouTube channel. As great as it is to grow subscribers, that only really matters if those subscribers help to grow viewership for the videos that a channel makes money from through YouTube's rev-share program.
"If you just get followers on the back of Shorts, is it just followers for the sake of having followers with no monetization?" said a third media executive.
Additionally, a potential downside of the Shorts-driven subscriber growth is the possibility that Shorts viewers are uninterested in a channel's traditional videos, i.e. the videos that make the channel money.
"I mean, there's only so much time you're going to spend on the platform. And so if you're spending your time consuming Shorts, you're not spending that time consuming long-form [videos]," said the first media executive.
To avoid the development of an adversarial relationship between Shorts and traditional YouTube videos, media executives are making sure that the two types of videos do not significantly diverge content-wise. "The editorial strategy of Shorts has to be very closely aligned to your output of original YouTube videos," said a fourth media executive.
In addition to capitalizing on its channels' catering to niche interests like DIY crafts, TheSoul Publishing also takes care to not overwhelm audiences with Shorts on its channels with established long-form subscriber bases. "For a channel that publishes two to three videos a week, one additional Short would be a good balance between making sure the Short is getting visibility and not flooding the audience in any way," Potrel said. "But if a publishing schedule is more aggressive, you might increase the number of Shorts. There's not a magic formula."
While not a magic formula, a magic metric for monitoring the relationship between Shorts and traditional video viewership may be the percentage of traditional video views coming from channel subscribers. This is a stat that YouTube makes available through its channel analytics tool and that the fourth media executive's company tracks to see whether Shorts cannibalizes viewership of its traditional YouTube videos. So far, there has been no sign of such cannibalization.
This executive's company has taken this closely aligned approach with Shorts and has not seen Shorts cannibalize viewership of its traditional YouTube videos.
"As our subscriber base grows, the volume of views grows with it. But [with respect to subscriber-based views] as a percentage [of overall views], there hasn't been a tremendous fluctuation, other than that we're getting a higher volume of views from subscribers because our subscriber count is going up," said the fourth media executive.
This article has been updated to mention Wood Mood as one of TheSoul Publishing's YouTube channels driving its Shorts viewership. A previous version had incorrectly cited a different channel.
What we've heard
"We have this show that'll come out from Netflix in the first quarter. We're waiting to find out if they're going to now require us to deliver [episodes] with advertiser breaks."

— Production executive
Trend watch: Streaming subscriptions in Q2
On Wednesday, Disney will report earnings and provide the latest subscriber counts for Disney+, Hulu and ESPN+. Those numbers should complete the puzzle on how the streaming subscription market fared in the second quarter.
Based on the numbers provided by other streaming service owners' latest quarterly earnings reports, the period was a mixed bag.
WHO ADDED SUBS
WHO LOST SUBS
Netflix: Lost 970,000 subscribers to fall to 220.7 million.
FuboTV: Lost 110,000 subscribers to fall to 947,000.
Sling TV: Lost 55,0000 subscribers to fall to 2.2 million.
WHO STAYED FLAT
Peacock: Stayed flat at 13 million subscribers.
Numbers to know
175: Number of advertisers that agreed to try out non-Nielsen measurement providers in this year's upfront deals, which translates to less than half of upfront advertisers.
1.7 million: Estimated number of people who use Netflix's mobile games per day, on average; the figure translates to less than 1% of Netflix's subscriber base.
$774.8 million: How much money advertisers will spend on TikTok influencer marketing in the U.S. this year.
-2%: Percentage decline in the number of U.K. households with access to a subscription-based streaming service in Q2 2022 compared to Q1 2022.
What we've covered
Instagram will shut down its affiliate commerce program on Aug. 31:
Instagram officially started testing an affiliate program for creators in July 2021.
Creator industry executives said the program struggled to gain adoption among creators.
Read more about Instagram's affiliate commerce program here.
How fighting game events could provide a blueprint for success in live esports:
The Evolution Championship Series could help spur the return of audiences to in-person esports competitions.
11,000 people registered to attend this year's event, up from 9,000 entrants in 2019.
Read more about live esports here.
What we're reading
Triller fails to fulfill pledge to Black creators:
Last year Triller pledged to invest $14 million in 300 Black creators, but the company has been late in paying creators while still demanding creators fulfill their sides of the deal, according to The Washington Post.
Netflix races to raise an advertising business:
The historically ad-averse streaming service decided to reverse course late last year and is trying to quickly stand up an advertising business that can charge $80 CPMs, according to The Wall Street Journal.
YouTube creators' get-rich-quick scheme:
The allure of YouTube's ad revenue-sharing program has led to would-be creators paying thousands of dollars for courses to learn how to create low-cost, cookie-cutter videos, according to The New York Times.
Streaming poaches political ad dollars:
Streaming is set to steal political ad dollars from traditional TV in this year's U.S. election cycle, thanks to its advanced targeting and measurement capabilities, according to Ad Age.
https://staging.digiday.com/?p=460203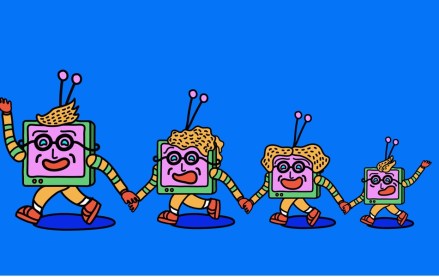 August 16, 2023 • 7 min read
•
•
This week's Future of TV Briefing looks at how the latest quarterly earnings season evinces more streaming subscriber growth struggles and a growing fondness for the bundle.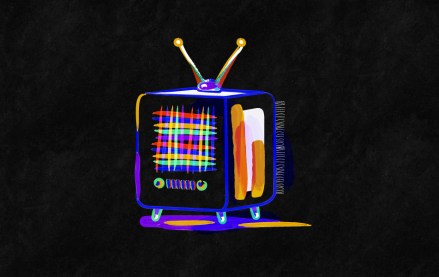 August 11, 2023 • 3 min read
•
•
It would appear that investors' enthusiasm for the CTV narrative that has served TTD, Magnite and PubMatic so well for the last 18 months is starting to plateau.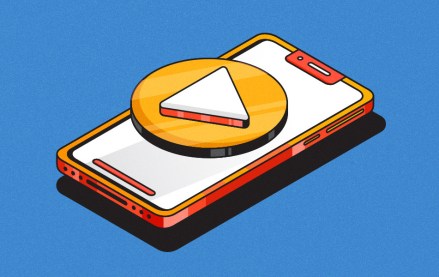 August 9, 2023 • 6 min read
•
•
This week's Future of TV Briefing looks at how platforms are pulling creators toward longer videos while brands push for shorter fare.