Future of TV Briefing: Inside Netflix's ongoing talks with agency executives about its ad-supported plans
August 17, 2022 • 9 min read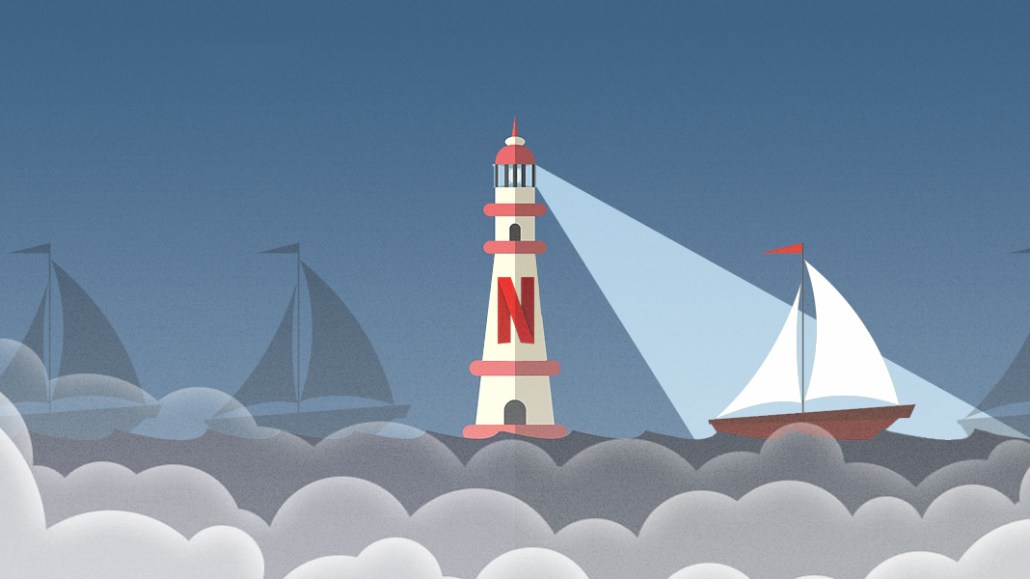 This week's Future of TV Briefing looks at how Netflix's advertising plans are shaping up — or not — based on its recent conversations with ad buyers and show producers.
Netflux
How TikTok's ad-revenue sharing program TikTok Pulse works
The measurement panel perseveres
Walmart's streaming bundle, Warner Bros. Discovery's traditional business and more
Netflux
Shortly after Netflix announced on July 13 that Microsoft would power its fledgling advertising business, top agency executives met with Netflix for high-level briefings on the announcement. Those meetings have been followed by more meetings continuing through August between Microsoft and agencies' teams that would be more directly involved in buying Netflix's inventory, according to multiple agency executives.
In these latter meetings, agency executives have been expecting to receive more information about Netflix's ad sales pitch after months of the streamer trying to gauge advertisers' investment appetite for its impending ad-supported tier, which is slated to debut in early 2023. The secrecy surrounding these meetings — such as limiting how many people from agencies can participate in the conference calls — has led agency executives to speculate on what insights they may provide, such as reading tea leaves when agencies' programmatic specialists are invited to participate and whether that means Netflix's ad inventory will be available for purchase programmatically at launch.
"Because of who the meetings I have set up with over the next two weeks, I feel like we're going to get a lot more clarity," said one agency executive ahead of their meetings with Netflix and Microsoft.
"It definitely feels like we've asked a lot of questions and haven't gotten a lot of answers yet," said another agency executive prior to their meeting. "I don't know if [the] meeting will be more productive, but they're definitely trying to be hush-hush."
So far that is proving to be wishful thinking.
Chaos cloaked in confusion
While meetings are still taking place, they have yet to net much of the insight that agency executives had hoped for, according to those agency executives who have met with Netflix and Microsoft so far. Multiple agency executives said they are still waiting to hear what exactly will be the ad products for sale and who will be selling them.
"Once the announcement came out about Microsoft, we thought in the next week or two we'd have all the answers," said one of the agency executives. Instead, this executive described the situation as "chaos. It's chaos."
"Chaos" may be a bit strong; "cloak and dagger" is how another agency executive described matters. "Clouded" might be even more apt given how opaque the meetings have been so far.
Neither Netflix nor Microsoft outlined what exactly the ad placements will be on the streaming service. Nor have the companies detailed exactly who will be responsible for selling the placements, not only between Netflix and Microsoft but also within Microsoft.
"When [Netflix] made that announcement [with Microsoft], a lot of us thought it was just for the ad server integration, not necessarily all of the sales. And I think that's honestly part of the confusion of how many people are Microsoft going to put on this and what is Netflix's involvement? And I don't know that they even know all of those details to the extent that maybe they should," said an agency executive.
"Even if you talk to Microsoft, which team's selling it is a little bit of everyone thinks they are and no one thinks they are at the same time. It's a little bit of confusion right now," said another agency executive.
Digiday contacted Netflix and Microsoft for comment for this article, and the former's response didn't exactly clarify matters. "We are still in the early days of deciding how to launch a lower priced, ad supported option and no decisions have been made. So this is all just speculation at this point," said a Netflix spokesperson in an emailed statement. A Microsoft spokesperson declined to comment.
The chicken and the egg
In lieu of providing agency executives with the information they are seeking, Netflix has been prodding them for information on what advertisers will be willing to pay.
"There are no details. All they want to know is numbers. They want [to know], 'How much [money] do you have, and how big are the clients.' They want just to understand the total opportunity, and the problem is opportunity changes based on what the ad experience is going to be. And they don't know what that is," said one of the agency executives. "It's like chicken and the egg."
The chicken — or the egg, if you will — is likely Netflix's ad product. The agency executives believe Netflix's ad sales pitch will likely remain amorphous until the ad product takes shape. "They're building out their ad product at the same time as a sales staff, and I think the focus is on the ad product at this stage. And I think it'll pivot very quickly. It just all needs to fall into place," said an agency executive.
One indication Netflix's ad product is not yet fully fleshed out comes from its dealings with production companies.
One company producing an original show for Netflix to debut in the first quarter of 2023 is already deep into production on the season but has not yet been told whether to structure episodes to include ad breaks, said an executive at the production company. "They haven't told us that yet. We're in the middle of now just starting to deliver [episodes] to them]. It'll be interesting to see because that'll mean there's a shift in how they want to show some of these shows because they didn't require it at first," said the production executive.
To be fair, Netflix is not yet running up against the clock to start disclosing the particulars of its ad sales pitch to agencies and advertisers. As a streaming service, Netflix can compete for digital ad dollars that are typically more flexible than traditional TV ad dollars. But with advertisers' and agencies' annual budget planning seasoning approaching in September and October, there is some urgency for Netflix to provide the information that ad buyers can use to assess how much money to set aside for the streamer in 2023. So agency executives are continuing to press on in hopes of tapping into some insights sooner rather than later.
"We're trying to get to the bottom of it. And we at this point are just trying to muddle through the complexities and find out who's the decision-maker," said an agency executive.
What we've heard
"A lot of the way we've tried to get advertisers into [shows and movies on ad-free streaming services] has been through the content side, whether we've been doing deals with production companies or Netflix or Amazon has gotten us into content that they've been working on… How does that work now [that streamers like Netflix are adding ad-supported tiers] if I have an advertiser that wants in but they don't want in on a competitor's ad in that content?"

— Agency executive on product placement within ad-supported original programming
How TikTok's ad-revenue sharing program TikTok Pulse works
The separation between videos and ads in short-form video feeds has been a big complicating factor in short-form video platforms — like TikTok, Instagram Reels and YouTube Shorts — setting up revenue-sharing programs a la YouTube's program for traditional, long-form videos. But TikTok has actually started to answer this question.
In the video featured above, find out how TikTok determines which videos qualify for a revenue split and hear from UM Worldwide's Stacey Stewart on how TikTok Pulse's tests with advertisers have fared so far.
Numbers to know
12.5 million: Number of people that Amazon expects to stream Thursday Night Football through the e-commerce giant's properties starting next month.
19%: Percentage share of premium streaming services' subscribers who canceled three or more subscriptions in the past two years.
>1 million: Number of people who have signed up to pay for Snapchat's two-month-old subscription tier.
95%: Percentage share of U.S. teens who use YouTube.
16.1 million: Number of people who used Vizio's connected TV platform SmartCast in the second quarter of 2022.
42%: Percentage share of Magnite's business represented by connected TV.
The measurement panel perseveres
The TV ad measurement panel may be invincible. Not only is Nielsen doubling down on its panel despite the deficiencies that led the Media Rating Council to strip the measurement provider's accreditation, but Nielsen's chief critic, industry trade organization the VAB, is looking to form its own measurement panel.
Considering how much criticism has been leveled against panel-based measurement for being outdated in the era of digital tracking, it's kinda funny to see how much attention is being heaped on the panel (though we are in the dog days of August).
That being said, the panel persists because it provides a unique form of measurement valued by ad buyers. While tracking mechanisms like cookies and IP addresses provide a greater scale of measurement, panels provide more in-depth insights because they are based on deterministic data sets.
"For our clients, which we have a lot of CPG clients, I do see a role for the panel, at least until the point where there's enough data to target households and know if they're frequent buyers of a brand's soap," said one agency executive.
In other words, for the panel to continue to persist, it must expand. Which is what the VAB has in mind; "the bigger the better frankly" is what VAB CEO Sean Cunningham told Ad Age.
In an interview, Nielsen CEO David Kenny declined to discuss specific numbers for how Nielsen plans to grow its panel's household count. "I think it's going to be fluid over time," he said. But per NBCUniversal's Measurement Framework Look Book, published in February, Nielsen plans to grow its panel size "by 15% come Q2 2023."
What we've covered
Ad buyers say TikTok's growth has led to issues with ad reps:
TikTok sales reps often provide ad buyers with conflicting information.
The platform's teams are attention but not as well-informed as they should be.
Read more about TikTok's ad dealings here.
Disney+ tops 152 million subscribers, but growth slows in the U.S.:
Disney's flagship streamer only added 100,000 U.S. subscribers in the quarter.
The company has disclosed the pricing and launch date for its upcoming ad-supported tier.
Read more about Disney's latest earnings report here.
Hulu adapts social strategy to follow fans' interest:
The Disney-owned streamer monitors social sentiment to inform its social ad spending.
Hulu has spent $106.8 million on advertising this year, with 36% going to Facebook.
Read more about Hulu's social ad strategy here.
The dos and don'ts of native and repurposed advertising on TikTok:
Repurposed ads, unsurprisingly, need to be edited for TikTok's vertical format.
Ads created specifically for TikTok, also unsurprisingly, perform better than repurposed ads.
Read more about advertising on TikTok here.
What we're reading
Walmart looks to sell streaming bundles:
As streaming subscriber growth hits a rough patch, Walmart is looking to seize the opportunity to become the streaming equivalent of a pay-TV provider by building subscriptions into Walmart+, according to The New York Times.
YouTube looks to sell streaming subscriptions:
As streaming subscriber growth hits a rough patch, YouTube is looking to seize the opportunity to do the same thing that Amazon and Roku did years ago by reselling streaming subscriptions, according to The Wall Street Journal.
Warner Bros. Discovery's traditional business strategy:
Warner Bros. Discovery is resembling a pre-streaming entertainment company by adopting modest streaming targets, focusing on traditional revenue streams like linear TV and theatrical movies and being willing to license programming to other companies, according to The Hollywood Reporter.
Amazon drafts Nielsen:
Amazon has signed a deal with Nielsen to provide measurements for the e-commerce giant's Thursday Night Football streams, marking the first live streaming program to be tracked through Nielsen's national TV service at a time when Nielsen's measurement dominance has been under threat, according to The Hollywood Reporter.
https://staging.digiday.com/?p=461469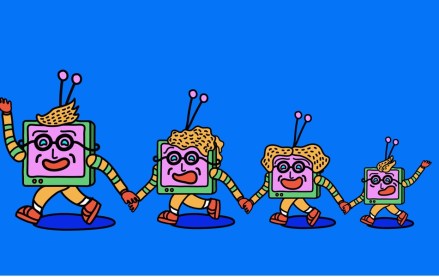 August 16, 2023 • 7 min read
This week's Future of TV Briefing looks at how the latest quarterly earnings season evinces more streaming subscriber growth struggles and a growing fondness for the bundle.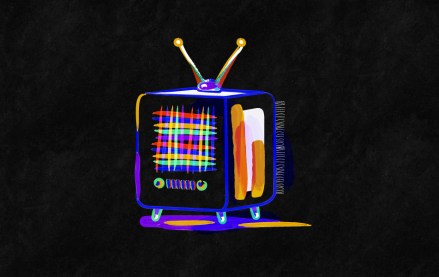 August 11, 2023 • 3 min read
It would appear that investors' enthusiasm for the CTV narrative that has served TTD, Magnite and PubMatic so well for the last 18 months is starting to plateau.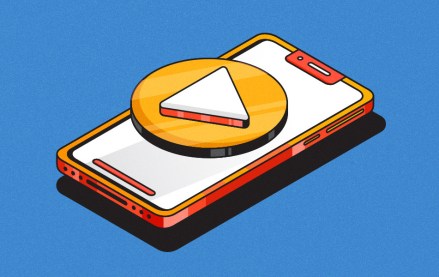 August 9, 2023 • 6 min read
This week's Future of TV Briefing looks at how platforms are pulling creators toward longer videos while brands push for shorter fare.