Future of TV Briefing: Frequency management continues to be a challenge for streaming advertisers
February 15, 2023 • 8 min read
Ivy Liu
This week's Future of TV Briefing looks at how sufficient frequency management remains elusive for streaming advertisers and why 2023 could be a turning point.
Capping out
Hulu's next home?
Discovery+'s future, Peacock's promise, Tubi's value and more
Capping out
The key hits:
Streaming advertisers struggle with some viewers being overexposed to ads while others are underexposed.
There are ways for advertisers to more strictly manage ad frequency, but they come with costs.
Netflix and Disney+ may evince a shift in streamers' willingness to manage frequency for advertisers.
A few years ago, I felt I hit the frequency cap on articles written about streaming advertisers' struggle to manage how often audiences were exposed to their ads. I was wrong. While the issue has improved according to agency executives, balancing between overexposing and underexposing streaming audiences to ads continues to be a challenge.
"It's getting better, but it's still an issue," said Marcy Greenberger, evp and managing partner of integrated investment at UM Worldwide.
Often the issue is that individual viewers are overexposed to seeing the same ad too many times in a given week. Typically advertisers try to limit their video ads from being shown to the same person to two to three exposures per week, though some brand categories can extend the range to four, said Greenberger. However, there continue to be situations where some viewers are served the ad more than three times that threshold.
"If you look at an average brand, their CTV frequency curve looks as bad, if not worse, than their linear [TV] frequency curve," said Mohammad Chughtai, global head of advanced TV at MiQ, which specializes in managing programmatic buying for advertisers and agencies.
To that point, Chughtai shared the below graph that charts the weekly ad frequency for an undisclosed brand's campaign across traditional TV and streaming by using MiQ's data on 43 million U.S. households. While the brand's streaming ads remained within the typical frequency range for 80% of viewers, the top 20% of viewers — i.e. those who spend the most time streaming — saw the ad more than a dozen times in a week.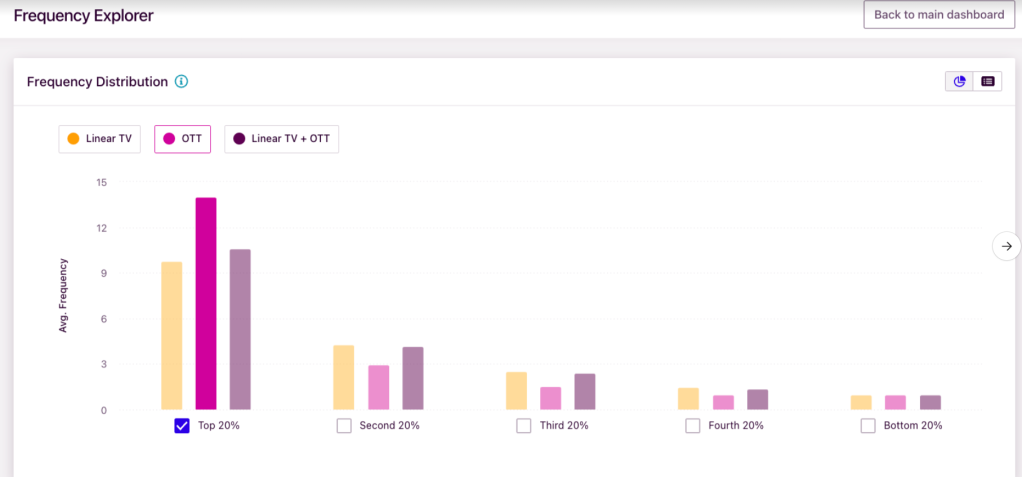 However, while some streaming audiences and streaming advertisers are dealing with an overexposure issue, the opposite is also an issue and evinced in the chart above: Advertisers struggle to reach some viewers a sufficient number of times.
"We did a campaign with a goal of average frequency of three [ad exposures per week per individual viewer] across all the major publishers combined, and we could barely hit three," said an agency executive.
That experience befits a study published by ad tech firm Innovid in 2021 that tracked 36 CTV ad campaigns and found 85% of households were only shown a given ad one or two times.
A primary reason for streaming advertising's frequency management issue continues to be the challenge for advertisers to rein in exposures across disparate streaming services. Individual streamers can cap ad exposures within their services, but if a person uses multiple ad-supported streamers each week and an advertiser is running a campaign across each service, that person is prone to see the ad in excess.
Advertisers can manage these cross-service exposures through a demand-side platform if they are buying ads programmatically, but typically advertisers need to enlist multiple DSPs for their streaming campaigns. Additionally, managing streaming ad buys programmatically can force advertisers to make a trade-off.
"Some of the premium services, if you buy them either as [through a programmatic private marketplace] or through open exchange, you're going to limit the amount of supply that you can access," said Greenberger.
Additionally, some streaming services exact a tax on advertisers requesting stricter frequency caps. "Some will endeavor to charge more for more restrictive frequency caps, which could be prohibitive or incentivize lower spend from partners," said a second agency executive. "But more and more, they're willing to waive those fees. And hopefully that will be the case going forward as I think these lower frequency caps are the expectation, not the exception anymore."
Never say never, though. In a further potential sign of frequency management becoming the expectation, not the exception, in the streaming ad market, Netflix and Disney+ have each taken steps to limit ad overexposures on their nascent ad-supported services.
"Disney+ and Netflix both started off very aggressive in their sales approach, but both realized quickly they weren't scaling as fast as expected. They were both very proactive in either turning away dollars or going to their advertisers that have already committed and saying, 'We recommend or we need you to peel back some money so that we can make sure we're delivering both your plans effectively and a positive user experience,'" said the second agency executive. "That's not always the case with some of the more established platforms that really are just prioritizing revenue."
The economic downturn could be an X factor in how the frequency management issue plays out in 2023.
On the one hand, there's already a history of streaming ad sellers overpromising to secure deals and bypassing frequency caps to ensure delivery, according to industry executives.
"If you [as an ad buyer] tell a publisher, 'Here's $50 million to run my ads,' they don't realize that these publishers are going to take your money. They're never going to be like, 'No, my frequency management isn't great,'" said a former streaming executive.
On the other hand, advertisers are looking to eliminate ad spending waste, and managing streaming ad frequency can present low-hanging fruit.
"Excessive frequency is wasteful, and insufficient frequency can can be ineffective," said Greenberger. "So I think it's just as important as ever that both advertisers plan for it accordingly and publishers manage for it accordingly."
What we've heard
"I just got a Samsung TV. It's wild how much they push [the company's free, ad-supported streaming TV service Samsung] TV Plus. They're trying to make it unbelievably clear that you can cancel your cable subscription. They throw the local news at you, which is the number-one category. They throw movies at you, which is the number-two category. And they make it laborious to set up your cable box. So it's like all of these things that just sort of slowly pushing people into it."

— Entertainment executive
Hulu's next home?
Following Disney's quarterly earnings call last week, Disney CEO Bob Iger opened the door to potentially selling Hulu in an interview with CNBC.
Whether Disney would actually go through with offloading the preeminent ad-supported streaming service after taking control of Hulu in 2019 and agreeing to buy Comcast's stake — and putting Hulu's ad tech stack at the center of Disney's streaming ad business — is a big question.
Another big question: Who would buy it? Well, I have three potential suitors in mind…
Numbers to know
113 million: Number of people, on average, who were watching the Super Bowl at any given minute during the game.
2.4 million: Number of Disney+ subscribers that Disney's flagship streamer lost in the final three months of 2022.
800,000: Number of Hulu subscribers that Disney's other streaming service gained in the final three months of 2022.
12.4 million: Number of U.S. streaming subscribers that Starz owner Lionsgate had at the end of the quarter of 2022.
17%: Year-over-year increase in the amount of money people in the U.S. spent on streaming subscriptions in 2022.
60%: Year-over-year increase in U.S. households canceling their pay-TV subscriptions among the five top pay-TV providers.
What we've covered
Economic downturn ups the ante for major Super Bowl advertisers General Motors, AB InBev, Netflix:
Super Bowl ads are being supplemented with digital campaigns that can be better measured for business impacts.
Brands are also enlisting creators to boost themselves through organic posts on social platforms.
Read more about the stakes for Super Bowl advertisers here.
Brands like Rakuten, Squarespace, Best Buy turn to in-house teams to create flexible, quick Super Bowl campaigns:
Brands' in-house teams are designed to be quicker and more agile than agencies in managing Super Bowl campaigns.
Marketers claimed that saving money was not a primary factor in relying on their internal teams.
Read more about Super Bowl advertisers' in-house creative teams here.
How brands and agencies are prepping this year's hybrid Super Bowl war rooms:
Dentsu Creative, Tinuiti, Modifly and Barstool Sports are among the companies that managed their Super Bowl promotional efforts remotely.
Some companies combined in-person and remote war rooms.
Read more about brands' Super Bowl war rooms here.
On the eve of the Super Bowl, brands much prefer advertising on CTV over traditional TV:
49% of 33 surveyed brand professionals said they aren't spending any money on TV ads this year.
33% of respondents said they're not confident that TV drives marketing success.
Read more about brands' TV spending here.
What we're reading
Discovery+'s future:
Warner Bros. Discovery still plans to combine HBO Max and Discovery+ into a single streaming service, but the company will keep Discovery+ as a standalone option for customers suffering sticker shock, according to The Wall Street Journal.
Peacock's promise:
NBCUniversal's streaming service has struggled to grow to rival Netflix, Disney+ and HBO Max, but it has been growing and may turn the corner this year after having settled its executive ranks and with a slate of original shows in store for 2023, according to Vanity Fair.
Tubi's value:
As the ad-supported streaming war heats up, Fox has received offers to sell its free, ad-supported streamer Tubi for more than $2 billion, according to Bloomberg.
TikTok's latest creator payments pitch:
TikTok is developing an option for creators to charge people money to watch their videos as well as an updated version of its criticized Creator Fund that will aim to pay more money to creators, according to The Information.
TV's sports measurement mess:
The latest complication in TV advertising's measurement makeover is the ability of measurement providers — including Nielsen — to reliably count the number of people tuning into live sports on traditional TV and streaming, according to Ad Age.
https://staging.digiday.com/?p=488919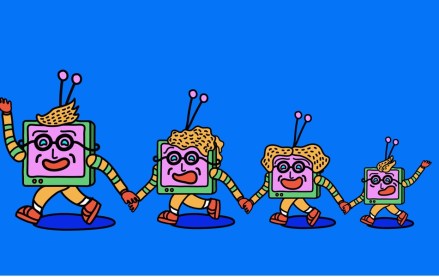 August 16, 2023 • 7 min read
This week's Future of TV Briefing looks at how the latest quarterly earnings season evinces more streaming subscriber growth struggles and a growing fondness for the bundle.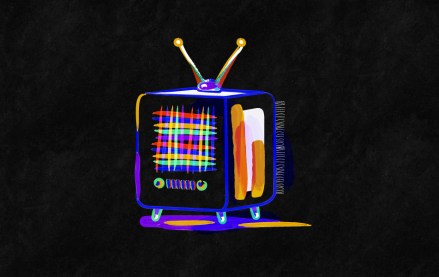 August 11, 2023 • 3 min read
It would appear that investors' enthusiasm for the CTV narrative that has served TTD, Magnite and PubMatic so well for the last 18 months is starting to plateau.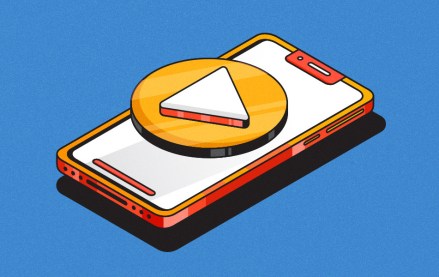 August 9, 2023 • 6 min read
This week's Future of TV Briefing looks at how platforms are pulling creators toward longer videos while brands push for shorter fare.