Future of TV Briefing: CTV continues to be a black box to programmatic marketers
May 31, 2023 • 6 min read
•
•
Ivy Liu
This week's Future of TV Briefing digs into the CTV-related, behind-closed-doors discussions among brand and agency executives during last week's Digiday Programmatic Marketing Summit.
Capped out

Whither Hulu?, TikTok's data leakage, Max's meh debut and more

Capped out

The connected TV ad market would seem to be developing at a quick clip. Okay, QR codes aren't exactly cutting edge technology, but shoppable video ads and CRM-based targeting are fairly advanced ad products.

And yet the refrain "CTV is too much of a black box" resounds, though with some newer nuance.

Advertisers continue to be frustrated by challenges in managing how often people see their ads and seeing where their ads run, according to brand and agency executives in attendance at last week's Digiday Programmatic Marketing Summit. The topic of CTV's black box came up during a behind-closed-doors town hall session, in which brand and agency executives were granted anonymity in exchange for their candor.

On the frequency management issue, the executives specifically homed in on the cross-channel frequency management challenge. They may be able to manage frequency within individual streaming services and, to an extent, across streaming services when concentrating their spending through a single demand-side platform. But connecting those CTV ad exposures to ads running elsewhere is an issue — and that can create issues for advertisers' CTV campaigns.

"CTV can't really do match-back to those cross-channel partners. A lot of times CTV is where people are getting spammed. They don't have [device] IDs there for it to be capped," said one town hall attendee. "That's the most place that I'll get the same ad on every commercial break, or it'll run four times in a row."

"We're underreporting on frequency because of the loss of device IDs. It seems like you're sacrificing your reach or underreporting the frequency," said a second attendee.

One option for dealing with this issue would be for advertisers to have their DSPs ignore bid requests that don't contain a device ID. By containing their campaigns to known audiences for whom they should be able to manage ad exposures, they would mitigate the risk of overexposing audiences. But then this option requires a potentially hefty trade-off.

"I've worked at DSPs, so I know this. We just would straight-up ignore bid requests that didn't have a device ID. So are we leaving a huge swath of the population off the table by doing that? I don't know; I haven't challenged the DSPs lately on this subject," said a third attendee.

A challenge specifically on the DSP front revolves around consolidation. The executives acknowledged that consolidating their buying to a single DSP provides the best means of managing frequency. But given that Google's own DSP is the only DSP able to access YouTube's inventory, their choice is, in practice, limited to either consolidating to Google's DSP or supporting at least two DSPs. Compounding the matter, some DSPs may have unique deals with certain supply-side platforms that favor funneling ad dollars in those SSPs' direction.

"For us, it's about trying to consolidate to get to one DSP. But that's definitely been something like, 'Which DSP? How do you choose that DSP?'" said a fourth attendee.

Ad exposures is not the only reporting category that advertisers would like a better look into. Knowing which programs their ads aired during is another. This show-level reporting has been relatively easy to come by on the traditional TV side, thanks to advertisers' ability to cross-reference their ads' air dates and times with TV networks' programming schedules. Streaming's on-demand nature doesn't facilitate that, though.

"One of the biggest issues we're running into is the granularity of reporting when it comes to show-level data. In an ideal world, I really want to try to get my reach on the same or as similar programming as possible on linear. But it's so hard to get some of that really deep, important data of what these people are actually watching beyond they're on Peacock or they're on Hulu. Great, but what are they watching without me guessing?" said a fifth attendee.

As much as it sometimes seems like the buy-side executives are airing these complaints in an echo chamber — considering the years of calls for better frequency management and show-level reporting — a sixth attendee highlighted an opportunity for advertisers and agencies to get these issues addressed.

One factor in the CTV ad tech consolidation push among ad buyers is the lack of significant differentiation among ad tech vendors (Google's DSP being the exception). So advertisers and agencies could capitalize on those conditions to press the ad tech intermediaries to fix these challenges.

"That's what I pressed Magnite for. They were like, 'How do I differentiate?' I was like, 'More fields of reporting. Would you go talk to the networks about that, please? If you really want to cut through, develop that for me, and then maybe, maybe I'll get really serious about spending," said the attendee.

What we've heard

"Magnite calls me and says, 'We're the CTV shop.' But The Trade Desk has already kind of established that."

"They're all [claiming they're] the CTV shops."

— Two attendees at the Digiday Programmatic Marketing Summit

Numbers to know

13: Number of U.S. employees that creator company Jellysmack laid off, citing short-form video-related disruption.

$11.99: New monthly price for Twitch's subscription program Turbo.

$9.99: New monthly price for a standalone subscription to Starz's streaming service.

>$5 billion: How much money the NBA is expected to secure overall in its next round of TV/streaming rights deals.

What we've covered

How chef influencer Tue Nguyen works with the BuzzFeed Creator Network:

Nguyen started working with BuzzFeed in 2022.
The publisher has yet to generate any brand deals directly for her.

Listen to the latest Digiday Podcast here.

Inside NHL's content strategy ahead of the Stanley Cup Finals:

The league will use YouTube, TikTok, Instagram and Twitter to promote its championship round.
Those efforts will include posting event reminders on Instagram and running a countdown clock on TikTok.

Read more about the NHL's strategy here.

What we're reading

Comcast's and Disney's custody battle over Hulu will likely result in Disney buying out Comcast's stake — but only after the two sides decide how much the streamer is worth, according to The Wall Street Journal.

TikTok employees have shared user data, including people's driver's licenses and "child sexual abuse materials," on an internal messaging platform accessible by other employees of parent company ByteDance, according to The New York Times.

The ongoing writers' strike could lead to studios canceling lucrative overall deals with show writer-producers, though the risk of alienating talent could mitigate that drastic move, according to Puck.

Warner Bros. Discovery's updated streaming service loads more quickly than its predecessor but lacks the discoverability features in favor of a run-of-the-mill user interface, according to Vulture.

Horizon Media's currency choice:

The media agency will adopt VideoAmp's measurement as a currency option for upfront deals this year, according to Broadcasting & Cable.

https://staging.digiday.com/?p=505686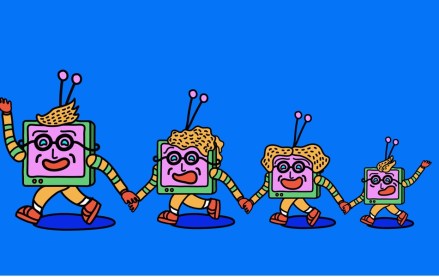 August 16, 2023 • 7 min read
•
•
This week's Future of TV Briefing looks at how the latest quarterly earnings season evinces more streaming subscriber growth struggles and a growing fondness for the bundle.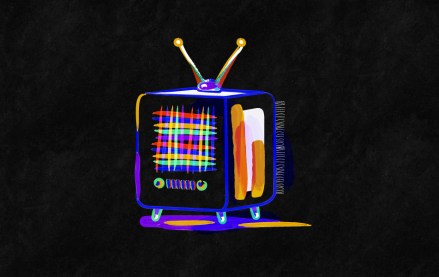 August 11, 2023 • 3 min read
•
•
It would appear that investors' enthusiasm for the CTV narrative that has served TTD, Magnite and PubMatic so well for the last 18 months is starting to plateau.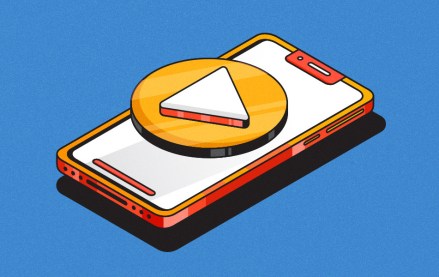 August 9, 2023 • 6 min read
•
•
This week's Future of TV Briefing looks at how platforms are pulling creators toward longer videos while brands push for shorter fare.