Cheat Sheet: TV networks, video platforms and publishers pitch advertisers at the IAB's Fall Marketplace
September 15, 2021 • 4 min read
•
•
Ivy Liu
Four months after TV networks, connected TV platforms, streaming services and video publishers pitched advertisers at the Interactive Advertising Bureau's Digital Content NewFronts, the industry organization hosted another event for TV networks, CTV platforms, streaming services and video publishers to pitch advertisers.
Held on Sept. 14, the inaugural Fall Marketplace — seemingly a descendant of NewFronts West — featured TV, streaming and digital video sellers pitching their wares and industry executives discussing topics like diversity in media, the fragmentation of streaming video audiences and, naturally, podcasting.
Numbers to know:
Streaming video viewers now span more than 70 million U.S. homes, according to the IAB.
Facebook said 2 billion people watch in-stream eligible videos each month on the social media platform.
Half of Disney's ad sales business will be addressable — allowing ads to be targeted at the household level — in three years and make up the majority of its business in four, according to Daneille Brown, svp of data enablement and category strategy at Disney Advertising Sales.
Diversity in media — not just a side topic
Three of the nine sessions of the three-and-a-half-hour event on Tuesday focused on minority-owned media and how brands can improve DE&I initiatives at their companies internally and creative messaging externally to reach young and diverse audiences. The minority- and female-owned Canela Media pitched its roster of programming, which the company says reaches over 22 million of U.S. Hispanics, including a new linear and VOD channel called Canela Music.
Sheryl Goldstein, evp of member engagement and development at IAB, warned marketers that they shouldn't "expect the same outcomes in ROI" as they may be accustomed to if they don't prioritize diverse audiences and minority-led media companies. "It will take time to learn how to connect with this audience," she said.
For its part, Dentsu has committed to increasing its media spend with minority-owned companies, with a new division dedicated to these efforts, helmed by Mark Prince, svp of economic empowerment at Dentsu Media Americas.
However, the issue of vetting and determining which companies are minority-owned appears to be a challenge for the industry. That seems to be especially true when it comes to small and independent businesses that may not have traditionally been deemed "media," such as working with individual influencers or podcasters. Goldstein coined this the "fragmentation frenzy," and said the IAB is putting together a list of minority-owned businesses under the organization's Tech Lab Transparency Center so that the industry can "come to an agreement on definitions and how to vet" these businesses.
Streaming the news
TV news networks like the BBC and Fox News have seized on streaming as a means of establishing direct relationships with audiences and side-stepping linear's limitations.
"Now that we are building direct relationships with users… we can respond to their tastes and behaviors and what they're selecting and consuming and optimize the product experience as well," said William Greswell, evp of digital strategy at BBC Studios.
There's only so much time a news broadcaster can devote to stories on linear TV, but with Fox News' expansion to free, ad-supported streaming TV services — including Fox-owned FAST service Tubi — Fox News has created channels around specific genres, such as the Fox Weather Channel and more entertainment-focused Fox Nation, said Jeff Collins, evp of advertising sales at Fox News Media. "New digital outlets for news consumption have allowed us in turn… to create ad-safe and brand-safe genres we haven't had before," he said.
Podcasts as part of the streaming pitch
While ostensibly an event centered on streaming and digital video, A+E Networks incorporated podcasts into its presentation and Fox News and National Public Media brought up some of their own streaming audio programming in a panel with news company executives, such as NPR's five daily news podcasts.
Podcasts provide a way for TV networks like Fox News to expand the audience they sell to advertisers and ensure they reach as many people as possible. "Previously, we couldn't reach people when they were commuting. Now we can," said Jeff Collins, evp of advertising sales at Fox News Media, especially with the prevalence of smart speakers in people's homes. "These are additional extensions for advertisers," he said.
https://staging.digiday.com/?p=425829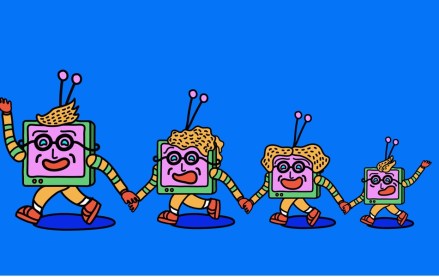 August 16, 2023 • 7 min read
•
•
This week's Future of TV Briefing looks at how the latest quarterly earnings season evinces more streaming subscriber growth struggles and a growing fondness for the bundle.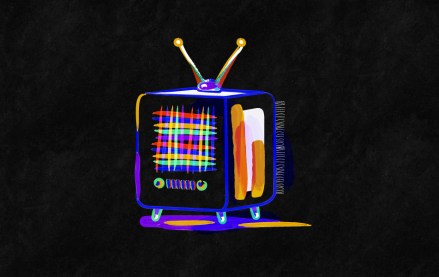 August 11, 2023 • 3 min read
•
•
It would appear that investors' enthusiasm for the CTV narrative that has served TTD, Magnite and PubMatic so well for the last 18 months is starting to plateau.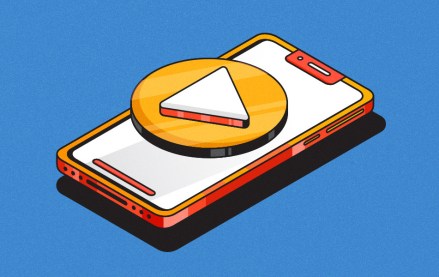 August 9, 2023 • 6 min read
•
•
This week's Future of TV Briefing looks at how platforms are pulling creators toward longer videos while brands push for shorter fare.