Amazon has become an important distributor for over-the-top networks
June 4, 2018 • 7 min read
•
•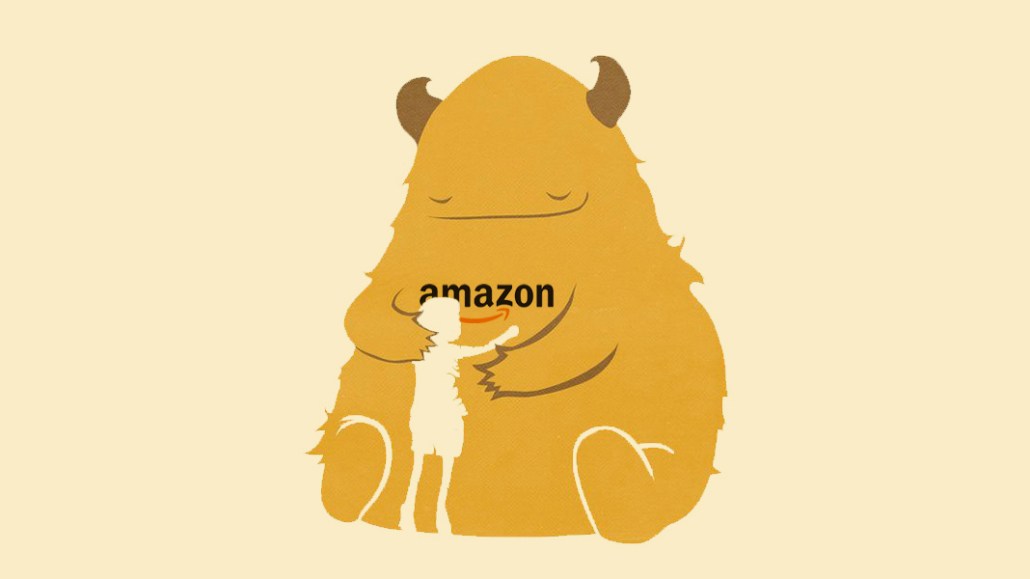 Amazon has become a significant driver of subscriptions for TV companies with over-the-top streaming channels. But even as Amazon assumes the role of a powerful player between TV networks and viewers, networks say they're not too concerned about ceding too much control to the tech giant.
Launched in late 2015, Amazon's Prime Video Channels program lets TV networks and video publishers with OTT streaming channels distribute those channels to Amazon Prime customers. Today, the program has more than 160 channels in the U.S. and more than 260 channels worldwide, including those from big-name TV programmers such as HBO, Showtime, Starz and CBS. Amazon Prime subscribers pay extra to add streaming channels from these companies.
Amazon has not broken out how many Prime members use Prime Video Channels. But for networks, the program has been a boon for subscriptions. According to a recent study from The Diffusion Group, Prime Video Channels accounts for 55 percent of all direct-to-consumer video subscriptions. Sources at two major U.S. TV networks that distribute on Channels disputed TDG's findings, saying the numbers weren't that high, but conceded that Amazon was a top subscription driver. (Other TV network sources have told Digiday that Amazon can account for anywhere from 25 to 45 percent of total subscribers.)
Regardless of the actual percentages, it's clear Amazon has become a big deal in OTT video distribution.
Amazon makes it quick and easy
With more than 100 million Prime members, Amazon's biggest selling point to networks is that it can offer quick and easy access to a ton of potential new subscribers. Prime members can add as many channels as they want with just a few clicks, and Amazon takes care of all the billing.
For smaller video companies, which don't have the resources of an HBO or a CBS, this can be appealing. "Launching a subscription video service is hard. We help our partners to get their services in front of tens of millions of Prime members who are looking for premium video content across 650-plus devices," said Rich Au, head of the Prime Video Channels program in the U.S. "We also have a lot of experience streaming video at scale and handling billing and customer service."
Evan Shapiro, who was a longtime producer and TV executive at NBCUniversal and elsewhere, said Prime Video Channels accounted for upward of 60 to 70 percent of early sign-ups for Seeso, a now-defunct comedy streaming service from NBCU. By the time Shapiro left NBCU in May 2017, Amazon was still responsible for roughly 40 percent of Seeso subscribers.
"Amazon's a great place to start a [subscription video-on-demand] business without having to make a huge tech investment," Shapiro said. Au said some Prime Video Channels partners launched there even before creating their own direct-to-consumer streaming apps.
Even companies with existing subscription streaming services find a lot to like about Prime Video Channels. CBS All Access, which has more than 2.5 million subscribers, is a relative newcomer to Prime Video Channels, but CBS has been pleased with the program's ability to drive subscriptions and consumption, said Marc DeBevoise, president and chief operating officer of CBS Interactive.
"We have only been live since the first week of January, and they were tremendous for us in the first quarter and helped move some good volume [of subscribers]," DeBevoise said. "It's going to be a great long-term play for us."
Marketing support, low churn
Through dedicated reps in its Amazon Media Group, Amazon gives its channel partners marketing support, which is another part of the appeal to partners.
Most of the promotion happens inside the Amazon ecosystem and can include banner ads and promoted placements on everything from Fire TV devices to IMDb.com and email notifications. For at least some top networks, Amazon also commits a certain amount of ad space and spending to ensure the channels and their programming get marketed, multiple sources said. (Shapiro said Amazon committed $2 million worth of ad spending for Seeso when the service launched on its platform.)
"Amazon is an important OTT partner for Showtime," said Ken Kay, evp of distribution at Showtime Networks. "They market our shows very well to their Prime subscribers, informing customers exactly when their favorite Showtime programs are streaming, maximizing opportunity for growth and retention."
"They have a unique ability to reach out to [Prime] subscribers and drive those people to our programming," said DeBevoise. "That's where their value really lies."
Sources said churn can also be lower with Amazon — by as much as 25 percent — than what networks see on their own streaming apps. That's because Amazon is a single billing outlet, said Shapiro.
Viewer data is limited
By now, media companies of all sizes are aware of the dangers of relying too much on any one platform. Even TV networks have felt this impact. Many were happy to take money by licensing their shows to Netflix, only to see Netflix grow a global subscriber base and become a disruptive competitor to linear TV. With Amazon driving such a big chunk of subscribers, channel partners privately acknowledged that there should be some concern about ceding too much control over the customer relationship to Amazon.
"[At Amazon], we're not delivering subscribers to our own and operated platforms," said an executive at a major U.S. TV network that's a Prime Video Channels partner. "Yes, we're making money off them — but not as much as we would on our own service."
Amazon also does not share details about who subscribes to and watches programming on the channels. Media partners said they would like to see information like emails, demographic breakdowns by age and geography, and even more detail on what viewers did on Amazon before and after watching something on their channels.
Others argued that it's unfair to expect this, partially because these subscribers are Prime members first, and it's not like existing traditional TV distributors offer detailed information on who subscribes to their TV channels.
"Comcast does not want you to know the full details of the buy flow of somebody — that's their secret sauce," said the U.S. TV network executive. "It's the reason that all of these services fight hard to keep their data and control of the audience — that's everything to them."
Plenty of distribution options
With continued streaming growth coming not just with Prime Video Channels, but streaming live TV services and direct-to-consumer streaming apps on platforms such as Apple TV and Roku, networks said they're not worried about relying too much on Amazon or any one platform.
"Ultimately, we do not own a device company, we don't do hardware, but no matter what, we have to be on those devices," said DeBevoise. "And ultimately, we're going to have to go through someone else's platform or hardware, whether it's a PC browser or an app for iOS or a connected TV provider. I view Amazon in the same bucket as that."
DeBevoise said a majority of CBS All Access subscribers still come to the app directly across various screens and platforms. And while CBS can make the most money through its own app, that doesn't diminish DeBevoise's view of Amazon or any other distributor. With Amazon and other platform distributors providing services such as marketing, customer service and billing, it becomes a fair trade-off.
"We don't make significantly more or less on any one platform versus others, including our own, relative to the cost of what they are doing for us — the net to us is effectively the same across platforms," said DeBevoise. "Yes, it's always best for us when a person comes to us directly. From a data and control perspective, our platform is perfect. But every other platform is something less than perfect — each has their own variations in what data they gather and how they gather it, but nothing less than what we need and what is good — and Amazon is the same as the other ones."
https://staging.digiday.com/?p=289986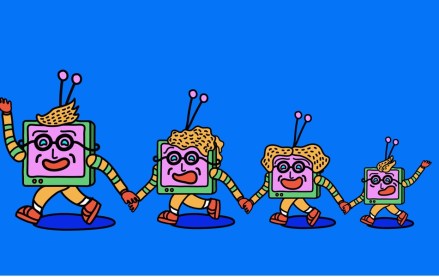 August 16, 2023 • 7 min read
•
•
This week's Future of TV Briefing looks at how the latest quarterly earnings season evinces more streaming subscriber growth struggles and a growing fondness for the bundle.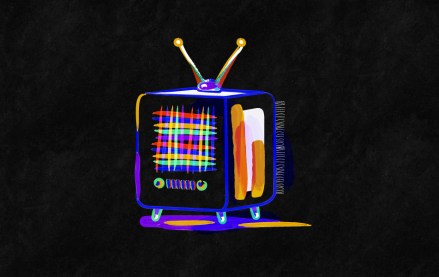 August 11, 2023 • 3 min read
•
•
It would appear that investors' enthusiasm for the CTV narrative that has served TTD, Magnite and PubMatic so well for the last 18 months is starting to plateau.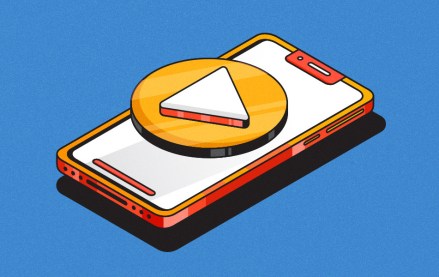 August 9, 2023 • 6 min read
•
•
This week's Future of TV Briefing looks at how platforms are pulling creators toward longer videos while brands push for shorter fare.