Havas Media Group and Thomas Cook Group lead the nominations for the 2018 Digiday Marketing and Advertising Awards Europe
July 10, 2018 • 6 min read
•
•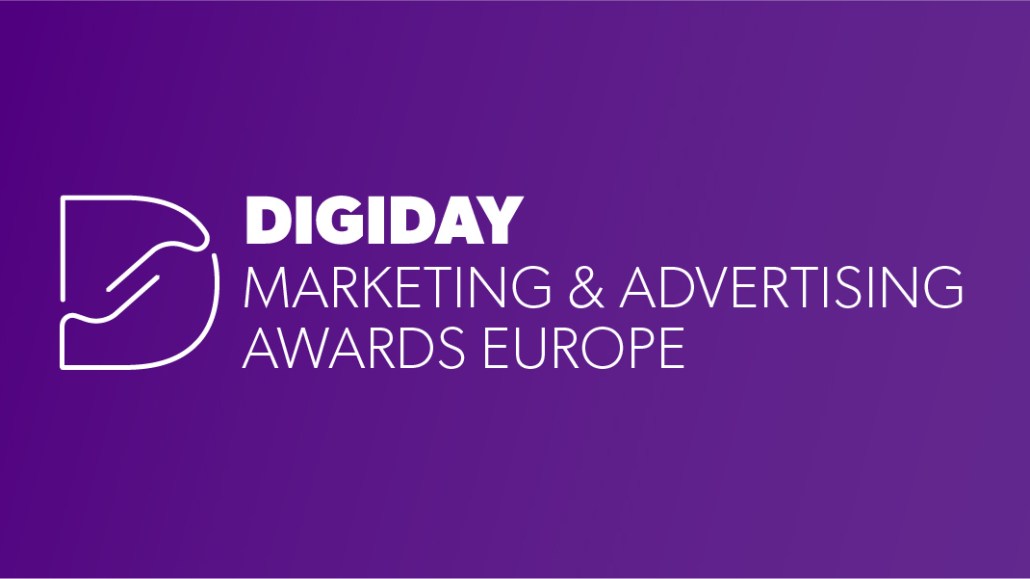 Havas Media Group leads the 2018 Digiday Marketing and Advertising Awards Europe with eight nominations total.
Havas Media Group and its clients across industries are nominated for eight awards in total. The agency is nominated for Best Brand/Influencer Collaboration and Best Use of Native Advertising for its work with Dubai Tourism for their work on Imagine Dragons' Thunder music video, along with Best Experiential Marketing for its work with payments platform Braintree on Tour de Tech, among others. Havas is also in the running for Best Branded Content Series for its work with Gas Natural Fenosa on "En Tu Cabeza," the first feature-length branded content film by a Spanish company. The film was produced in an effort to raise awareness about energy saving and efficiency through cinema.
Thomas Cook Group is up for Best Brand Platform, while Brand of the Year nominations include Deutsche Telekom, Adidas, L'Oréal, Diageo and Asos.
The Hook Group, which won for Best Branded Content program at the 2018 Digiday Publishing Awards, is now up for three awards. The Hook Labs, its new production, influencer, and distribution arm, spearheaded the execution and launch of three original videos for Lionsgate's 2017 horror film Jigsaw, earning them nominations for Best In-House Content/Brand Studio, Best Agency/Client Collaboration and Best Video Advertising Agency or Partner.
At the finalist gala in London this fall, we'll be announcing the Brand and Agency of the Year, the nominees for which were hand-selected by the Digiday UK editorial team. When asked about the gravity of these nominations, Seb Joseph, Digiday UK brands editor, stated "The nominations for the best advertiser and agency of the year show that relationships between the two can improve beyond a short-term goal. With trust in agencies at a low ebb, these companies are an example of how transparent media buying and greater flexibility across the advertising supply chain can deliver the value digital advertising has always promised."
The winners in these categories will be decided by public vote, which will remain open through August 3. Cast your vote here.
Here's the full list of this year's finalists:
Agency of the Year
Mediacom
Initiative
360i
Infectious Media
The7Stars
Brand of the Year
Deutsche Telekom
Adidas
L'Oréal
Diageo
Asos
Best Brand/Influencer Collaboration
Havas Media Group & Dubai Tourism – Imagine Dragons
24sata & Coca-Cola – The Shared Dream Became Reality
Beiersdorf AG & NIVEA MEN – #PrepareWithNIVEAMEN
PMG & Beats by Dre – 1 of 1
eight&four for Sandals – Just Add Love
Best Experiential Marketing Campaign
Boiler Room & Sony Pictures – Blade Runner 2049
Nova TV – The Academy of Fulfillment
Havas Media Group & Braintree – Tour de Tech
Boiler Room & Ballantine's – True Music Africa
Best Agency/Client Collaboration
CULT – Sally Hansen x Crayola
Social Chain & Superdry – Building a Social-First Brand
Diario ABC & Savings United GmbH – ABC Descuentos
The Hook & Lionsgate – Jigsaw
CLICKON Media & General Tires – "Anywhere is Possible"
Best Use of Native Advertising
Haymarket Automotive, True MPG & Nissan LEAF – What Car?
CLICKON Media & General Tires – "Anywhere is Possible"
BuzzFeed & Aviva Motors – Road Safety Awareness
Havas Media Group & Dubai Tourism – Imagine Dragons
24sata & Pliva – #noshame
Best Product Launch
Schibsted Sales & Inventory – Albert
24sata – miss7
Taylor Herring – Samsung QuickDrive
Best Branded Content Series
CBS Interactive – O2
Arena Media & Gas Natural Fenosa – "En Tu Cabeza – Cinergía"
CNN International Commercial, Great Big Story & Dubai Tourism – Take Me There
Rakuten Viber & Coca-Cola – Taste the Feeling of Coca-Cola & Viber
Best Social Good Campaign
Fashion Strong & CULT – Fashion Targets Breast Cancer
Nef & Karaçay Gençlik Spor – "Team of Hope"
Macmillan & Ayima – Baking a Difference With Facebook Video
LADbible Group in partnership with AMV BBDO – Trash Isles
Best Use of Social
RT – #1917Live: What if Twitter existed 100 years ago?
Lime Pictures Limited – Hollyoaks Advent Calendar / Hollyoaks Choices
Wilderness Agency – Wilderness & Warner Bros. Instagram Stories
Takumi – Kellogg's Special K #PoweringYou campaign
PMG – 1 of 1
Movement – Fanta: Taking Over Halloween
Best Interactive Content Pieces/Series
über dijital – #NefleGerçekOlur
Wirewax – American Horror Story – Cult
Refinery29 – Refinery29 UK Money Diary Facebook Group
Best Branding Consumer Campaign
Rakuten Viber – Taste the Feeling of Coca-Cola & Viber
ESI Media – A Franc Point of View
PMG – PMG & Beats by Dre – 1 of 1
RAPP UK – Whatever You
Best Branding B2B Campaign
Ilex Content Strategies – Stage Intelligence: From Local Start-Up to Global AI Innovator
Stein IAS – You Are How You Eat
RS Components – for the inspired – RS Components
Best Use of Real-Time Streaming Video
Cult LDN – St. Tropez – Studio Glow
Media Chain – Panasonic UK 'Preparation is Everything' LIVE Quiz
Groovy Gecko & Iris Worldwide – The Barclaycard 31 Day Challenge
CBS Interactive – One Plus
Best Direct Response Campaign
Nano Interactive – Nano drive conversions in Botanical Beauty with Yves Rocher
Nano Interactive – Sandals holidays take off with Nano Interactive
Best Use of Video
CLICKON Media & General Tires – "Anywhere Is Possible"
Wilderness & Discovery Channel UK
WSJ. Custom Studios & Star Alliance – Connecting Cultures
Zumtobel Image Film
Jungle Creations – Little Casanova
Best Use of Mobile
Rakuten Viber – Taste the Feeling of Coca-Cola & Viber
S4M – Drive-to-Store Airport targeting for Pernod Ricard
Most Innovative Use of Content
That Lot & Channel 4 – Ackley Bridge Snapchat Campaign
Bonnier News Brand Studio – The Next Generation Coffee Experience
Appetite Creative & Independent.ie – Digital Advent Calendar
RT – #1917LIVE: What if Twitter existed 100 years ago?
Boiler Room & Google – Pixel Records
Most Effective/Measurable Campaign
Forward3D & Virgin – Reaching New Heights with Virgin Holidays
Wilderness Agency & Warner Bros UK – The WB Christmas Elves
Factual – Drive-to-Store Airport targeting for Pernod Ricard
BuzzFeed & Suzuki Ignis Launch – We Got This
VG Partnerstudio & Thon Hotels – ThonTester
Best Brand Platform
Thomas Cook Group – Hotel Everywhere from Thomas Cook
Beano Studios
Best Marketing Data Management Platform
1plusX – 1plusX predictive DMP
Appsumer – Unified Ad Analytics – The Future of Mobile App Marketing
Best Marketing Analytics/Attribution Platform
Flashtalking
Forward3D – Product Propensity to Purchase
Forward3D
Best Content Marketing Management Platform
Genero – Genero
Havas Media Group, DBi, Ecselis & Kia – Lead Generation
Best Marketing Automation Platform
Dataxu
Tanı & Opet
The Trade Desk
Rubicon Project
Best Sales Automation Tools & Platform
Tubular Labs – DealMaker + Freeda Media
Savings United – ABC Descuentos
Havas Media Group, DBi, Ecselis & Kia – Lead Generation
Best Influencer Marketing Platform
indaHash
Join
Whalar
Influencer
Best Social Advertising Platform
Martekrs – Metadata.io and Nutanix
Smartly.io – Smartly.io Automates Custom Creative and Performance on Facebook
Best Retail Technology
Savings United – ABC Descuentos
Havas Media Group, DBi, Ecselis & Kia – Lead Generation
Best In-House Content/Brand Studio
Jungle Creations
The Hook Group – The Hook Labs
CNN International Commercial – Create
Bonnier News Brand Studio
Refinery29
Best Video Advertising Agency or Partner
Jungle Creations
The Hook
LADbible Group – Joyride – LADbible Groups Branded Content Agency
Content Marketing Team of the Year
Alexander Mann Solutions
RS Components
https://staging.digiday.com/?p=294613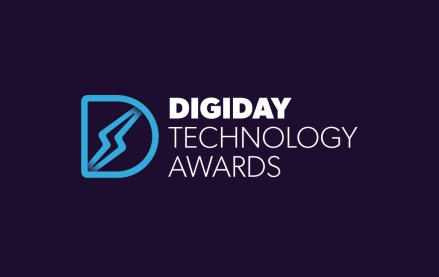 August 15, 2023 • 5 min read
Micro-personalization with AI, e-commerce technology, privacy compliance and partnerships proved the driving factors for success in this year's Digiday Technology Awards shortlist. As the judges' choices illustrate, the submissions that came in a cut above demonstrated brands' passion for balancing data privacy and highly effective personalization — adopting technologies and integrating with partners to achieve […]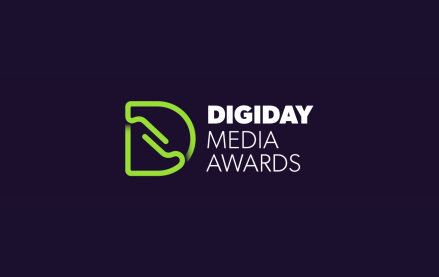 June 20, 2023 • 4 min read
The 2023 Digiday Media Awards featured a rising tide of collaborative brand partnerships and influencer collaborations. This year's winners also used emerging tech to revitalize the customer experience, prioritizing diversity and inclusivity. One program that hit on both themes secured two wins — one for Best Branded Content Program (B2C) and one for Best Custom Advertising […]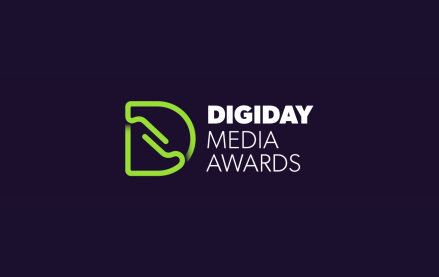 June 6, 2023 • 8 min read
Personalization, authenticity and inclusivity emerged as significant themes among this year's Digiday Media Awards shortlist. With the expansion of digital media's global reach and influence, brands are recognizing the importance of investing in emerging channels to engage diverse communities. The Brazilian Report was shortlisted for several categories, including Best Podcast for its weekly series, 'Explaining […]