Yieldmo, Quotient and InMobi join this year's Digiday Technology Awards nominees
October 5, 2021 • 4 min read
•
•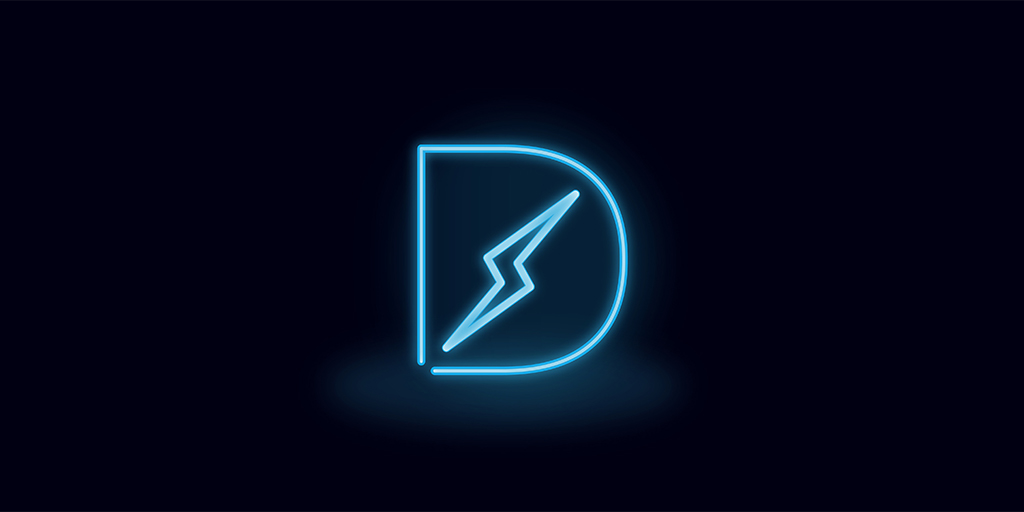 The 2021 Digiday Technology Awards recognize companies advancing the digital media industry by fostering tech-focused innovation — specifically, the kind that powers relevant and personalized advertising.
Among this year's entries, advertising technology platform Yieldmo is helping brands drive performance and acquire new audiences.
Nominated for Best Mobile Marketing Platform, Best Native Advertising Platform and Best Cookieless Identification Platform, Yieldmo worked with education-tech platform Encantos to engage with Spanish- and English-speaking parents interested in its language immersion for children's products. The partnership leaned into tactics that included testing non-addressable ways to drive traffic and subscriptions with high-quality media. Yieldmo also worked with Ford on a Bronco campaign that prioritized machine learning and contextual targeting to boost KPIs and optimize campaign performance.
Digital media-tech company Quotient is nominated for Best Influencer Marketing Platform and Best Attribution Tool. The company's influencer network and data-driven content strategy boosted sales for its health and beauty brand partner during back-to-college season. Quotient also partnered with Oreo to lift sales by using consumer-spending data, location intelligence and purchase-intent data to create personalized digital ads and promotions. The campaign connected with millions of shoppers.
Mobile ad-tech company InMobi is nominated for Best Sell-Side Programmatic Platform and Best Mobile Marketing Platform. InMobi Exchange highlights the company's work, a two-sided marketplace that enables brands and agencies to understand, identify, engage and acquire their target customers in mobile environments. This is especially important as companies look for ways to reach high-value users on mobile devices in the wake of Apple's Limited Ad Tracking feature, which requires all apps to acquire user consent before tracking them.
As we wait to see which entries Digiday Media's judges will select for their winning roster, here's a look at all of our finalists below:
Best Social Marketing Platform
Smartly.io
Brand Networks – My Local Social
Soph.io – Sophi Social
Camera IQ
Sidecar for Facebook & Instagram
Khoros
Best Buy-Side Programmatic Platform
Pixability – PixabilityONE
Liftoff
Cognitiv NeuralMind
Bigabid
Playground xyz – Attention Intelligence
Lasso
Best Sell-Side Programmatic Platform
Publica
VIOOH
Intowow – Yieldbooster
33Across – Launch of Lexicon
InMobi Exchange
Beachfront
Best Content Marketing Platform
Tiled
Known – Skeptic O.S.
inPowered
Genero
Contently
POSTOPLAN

Best Content Management System
Brightspot
Quintype – Bold CMS
InVision – Design System Manager
BDG – Typeset
Contentstack
Oracle – Content Management
Best CRM Platform
Wix Answers
Lunchbox
Birdeye
Affinity
Moxtra
Cheetah Digital – Customer Engagement Suite
Best Influencer Marketing Platform
Quotient Social
Influencity
TAKUMI
Captiv8
True Influence Marketing Cloud
CreatorIQ
Best Mobile Marketing Platform
LoopMe, IRI, PepsiCo & OMD
InMobi DSP
SlickText
Upstream – Grow
Yieldmo & Encantos
Ericsson Emodo
Best Marketing Automation Platform
Constellation Agency – Alexia
Ziflow
Mailchimp & BetterSpaces
Klaviyo
PepsiCo
ActiveCampaign
Best Marketing Analytics Platform
Tinuiti – Mobius
Rise Interactive – Connex®
yellowHEAD – Alison
BlueOcean
Truthset
VidMob & Big Fig
Best Personalization and A/B Testing Platform
Clinch
Contobox & The Home Depot
Qubit
Webeo
Ad-Lib.io
Skai and Rakuten Advertising
Best In-Store Technology
Tailored Brands & 3DLOOK
Soundtrack Your Brand – Launch of Soundtrack Unlimited
Best Location Data Platform
Lastmile Retail — The BuyNearby™ Platform
Foursquare
Gravy Analytics
Uberall & INDIGO
InMarket
Blis and Kraft Heinz – Karvan Cevitam Signature Blends and Jumbo Campaign
Best Attribution Tool
Rockerbox
Power Digital fueled by SPRnova™ – SPRnova™
TVSquared
TAKUMI, MullenLowe PR, and Safety 1st
NOW and Nielsen – Nielsen Attribution
Quotient and Mondelez Secure Sweet (and effective) OREO Success
Best Affiliate Marketing Platform
Refersion
RevLifter
Partnerize – Finding Knix the Perfect Affiliate Solution
Best E-Commerce Technology
OPTE – Precision Skincare System
LivePerson – Conversational Cloud
Contobox & Home Depot
Namogoo
Vendasta
Jo Malone London & Holition
Best Sales Automation Tools & Platform
Drift
Groove & Sendoso
Groove & WealthEngine
Outbrain & Ogee
7-Eleven – Mobile Checkout
Marchex
Best Native Advertising Platform
AdAdapted
Outbrain – Smartads
Mirriad & Tecate
Yieldmo & Encantos
Podcorn
Yieldmo & Ford – Bronco Sports
Best Monetization Platform for Publishers
Kevel – How Brands Use Ad APIs to Build Custom Ad Platforms
PubMatic – OpenWrap: Prebid As A Service
EX.CO
1plusX – Axel Springer's 1plusX first-party data partnership
Intowow – Yieldbooster
Playwire – RAMP: Revenue Amplification Managed by Professionals
Best Subscription Platform
Piano
Zuora® for The Seattle Times
Zephr
Omeda
Best Customer Data Platform
Contobox & The Home Depot
BlueConic & HEINEKEN USA
Omeda
Amperity
Khoros
Tealium – Tealium AudienceStream CDP
Best Data Management Platform
1plusX Marketing Intelligence Platform – Axel Springer's Media Impact doubles CPMs
True Influence – True Influence Marketing Cloud
Permutive & The Guardian
Signal AI
Semcasting
Omeda
Best Video Ad Server
Smart AdServer – Euro Cup 2020 – Massively Scaled Server Side Ad Insertion for RMB
Publica – The Connected TV Advertising Platform
Beachfront – Convergent TV Ad Platform
Amagi Corporation – Amagi THUNDERSTORM
Aniview
CatapultX
Best Social Analytics Platform
Hootsuite & Clarins UK
YouScan
California Life Sciences Association (CLSA) and Real Chemistry – The COR Covid Communication Center
Curacity
BrandTotal
Brandwatch – Land O'Lakes' journey with Brandwatch
Best Cookieless Identification Technology
Yieldmo & Encantos
Adobe – Adobe Real-time Customer Data Platform
33Across – Launch of Lexicon
Yieldmo & Ford – Bronco Sport Campaign
Cheetah Digital – Customer Engagement Suite
Nano Interactive – Small Business Software
Best Sign-On Technology
Synacor, Inc. – Cloud ID
Doceree Inc – Doceree
Mediavine – Grow.me
Best Event Platform
Social Hour
ClassBento – Launch of ClassBento – Experience Event Software for Artisans
LIVENow Media – LIVENow Live Event Platform for Dua Lipa's Studio 2054 & The Gorillaz' Song Machine Live
Splash
Bizzabo
ON24 – ON24 & FFVA Mutual
Best Connected TV/Streaming Video Management Platform
Brightcove – Brightcove Beacon
Premion
Publica
Kaltura
Tremor Video

https://staging.digiday.com/?p=427565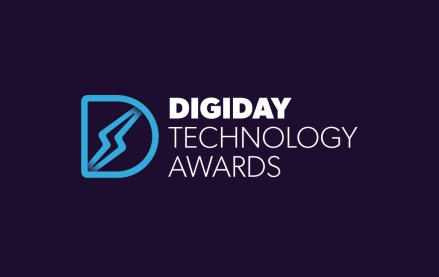 August 15, 2023 • 5 min read
•
•
Micro-personalization with AI, e-commerce technology, privacy compliance and partnerships proved the driving factors for success in this year's Digiday Technology Awards shortlist. As the judges' choices illustrate, the submissions that came in a cut above demonstrated brands' passion for balancing data privacy and highly effective personalization — adopting technologies and integrating with partners to achieve […]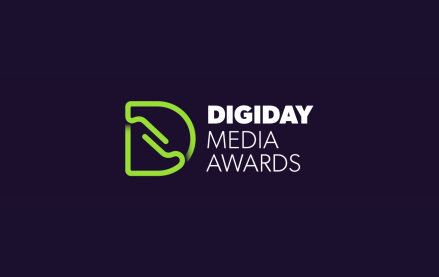 June 20, 2023 • 4 min read
•
•
The 2023 Digiday Media Awards featured a rising tide of collaborative brand partnerships and influencer collaborations. This year's winners also used emerging tech to revitalize the customer experience, prioritizing diversity and inclusivity. One program that hit on both themes secured two wins — one for Best Branded Content Program (B2C) and one for Best Custom Advertising […]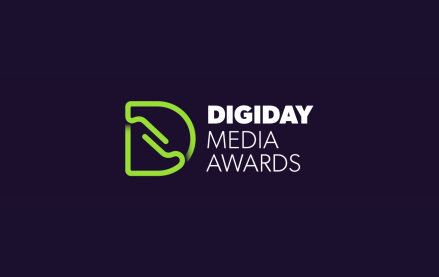 June 6, 2023 • 8 min read
•
•
Personalization, authenticity and inclusivity emerged as significant themes among this year's Digiday Media Awards shortlist. With the expansion of digital media's global reach and influence, brands are recognizing the importance of investing in emerging channels to engage diverse communities. The Brazilian Report was shortlisted for several categories, including Best Podcast for its weekly series, 'Explaining […]