The Economist, Merkle and Reuters Plus nominated at Digiday Marketing and Advertising Awards Europe
October 1, 2019 • 5 min read
•
•
The Economist, Merkle, Reuters Plus and more are nominees for the 2019 Digiday Marketing and Advertising Awards Europe, which recognize the companies, campaigns and technology modernizing European marketing and advertising. 
The Economist's Open Future, which fosters a global conversation surrounding today's most important issues via articles, events and debates, is up for Best Use of Social, Most Effective/Measurable Campaign and Best Branding Consumer Campaign. Also up for recognition for The Economist are The Intelligence for Best Product Launch Campaign and 1843, which covers style, design, travel and food, is up for Best Multi-Channel Content Distribution Strategy. 
Merkle is in the running for a number of awards following a year of work with clients like Benefit, Emirates and Heightsafe. The performance marketing shop is up for Best Use of AI, Best Search Campaign and Best Agency/Client Collaboration. 
Reuters Plus is up for Best Use of Social and Best Branded Content Series. 
The winners will be announced at the Digiday Marketing and Advertising Awards Europe gala in London on Wednesday, Dec. 4. Tickets are available for purchase here. 
See the full list of finalists below. 
Best Brand/Influencer Collaboration
HelloFresh & IMA – #RefreshWithHelloFresh
Influencer & Publicis – Pantene Gold Series
Talent Village & The Kooples – Muse Bag Social Campaign
Influencer, Karmarama and The British Army – Your Army Needs You

Best Agency/Client Collaboration
Wilderness Agency & Discovery Channel
DİMES& AdColony – Look at the 90's
24sata – BFF The Friendship Journey
Eurotunnel Le Shuttle & CLICKON – Ham & Jam
Merkle & Heightsafe
The Guardian, TSB, Vizeum and TSL – The Relationship Project
Most Innovative Use of Content
Eurotunnel Le Shuttle & CLICKON – Ham & Jam
VG Partnerstudio for Stiftelsen Norsk Luftambulanse
Virgin Holidays & ForwardPMX – Trending Travel Guide
Manus & VG-lista – #åretsviktigstelåt
24sata – Gone, But Not Forgotten
DİMES & Yemek.com – DİMES Voice Command
Best In-house Content/Brand Studio
CNN International Commercial – Create
24sata – Native
Schibsted Brand Studio
Bonnier News Brand Studio
Jungle Creations
PlayGround
Best Branded Content Series
Reuters Plus – Moments of Wonder
Resident Advisor & Asahi Super Dry – Japan's Hidden Listening Bars
Minute Media's 90min & Right Guard – You Can't Handle The Truth
MyUS Chicago Marketing Team – Strategic Market Campaign
Reuters Plus & Barclays – Tomorrow's Europe
Refinery29 & Rightmove – Sweet Digs
Best Use of Social
AnalogFolk – Nike, Nulla Puo Fermarci (Stop At Nothing)
The Economist – Open Future
Brainlabs & Verizon – BOOSTED!
Reuters Plus & BP – Energy Outlook 2019
Jungle Creations, OMD UK & Hasbro – If Monopoly was real life
Expedia Group Media Solutions & Kenya Tourism Board – Can You Kenya?
Best Use of Video
CNN International Commercial, Great Big Story & Shell
Very.co.uk, Shop Direct & Facebook
DBLTAP & Kia – #DrivingYourGame
Havas Media & Absolut – Drop of Love
Beats by Dre & PMG, Havas, Laundry Service & Hogarth – Made Defiant
Ruptly – Yellow Vests Movement
Best Use of Native Advertising
Haymarket Automotive Studio, MGOMD & Nissan Leaf
tportal.hr & Huawei – Undiscovered Croatia
Telenor & Bonnier News Brand Studio – Wifi for Everyone
VG Partnerstudio for Stiftelsen Norsk Luftambulanse
Initiative – Axe Starladder
Immediate Media Co., Mars & Mediacom – Mars Spring Bake
Best Use of AI
Velocidi & Barkyn
Tjarnargatan, Stokkur, The Icelandic Transport Authority, Strætó & Sjóvá – Höldum Fókus 4
The Trade Desk & Manning Gottlieb
Xaxis EMEA, Mindshare & GTB – Converting on Cruise Control
Merkle & Twitter
Best Product Launch Campaign
Arena Media & Havas Portugal – Covering Portugal with NOS Giga
The Economist Radio – The Intelligence
Verizon Media UK, Ryot Studio UK, Dentsu X & The Storylab – The Spoils x Range Rover Evoque
HSBC UK & CHS – HSBC Rewards Credit Card
Initiative, Mullenlowe & I-will – TRESemme Launch in Russia
Best Paid Social Campaign
Maatwerk Online & Logistiek24
Immediate Media Co., Mars & Mediacom – Mars Spring Bake
Wilderness Agency & NBCU  – Journey of a Fan
Grey LDN, WPP & Facebook – The United Nations – The People's Seat
Best Social Good Campaign
Tug Agency & WWF International – Stop Plastic Pollution
MAXX – The Rosemary Appeal
Publicis Poke, Influencer & Facebook – Young Minds: Anger Unboxed
PlayGround & Unicef – #2entuclase
Refinery29 – Your Vagina's Fine
Publicis Sapient – The Sending Machine
Most Effective/Measurable Campaign
British Gas, Mediacom & Flashtalking
Quantcast & Blue Tiger – A Merry Christmas for Meadowhall
Xaxis & Mediacom for Radisson
Xaxis EMEA, Mindshare & GTB
Norwegian Directorate of Health, Mindshare & VG Partnerstudio – Only You
The Economist – Open Future
Best Branding Consumer Campaign
The Economist – Open Future
Coca-Cola & Rakuten Viber – "Easter Egg Fighter"
Beats by Dre, PMG, Havas, Laundry Service & Hogarth – Made Defiant
ESI Media & Nespresso – Giving Film Its Caffeine Fix
GumGum & Mediacom – Bose Sleepbuds
ESI Media & ProperCorn – The Guide to Proper TV
Best Direct Response Campaign
Nano Interactive, VCCP Media & Villa Plus
HSBC UK & CHS – HSBC Rewards Credit Card
Quantcast for Fitflop
Best Search Campaign
Merkle & Benefit – The Benefit of Voice Search
Brainlabs & Eastpak – Packing a Punch
Merkle & Emirates – Search Better with Emirates
Best Multi-Channel Content Distribution Strategy
24sata – Gone, But Not Forgotten
CNN International Commercial & Great Big Story – Incredible !ndia 2.0
The Economist – 1843 Brand Relaunch
Schibsted Brand Studio – Kavli Uppdrag Mat
Initiative Russia & Unilever – Talking Ice Cream
Brand Movers & Santander Consumer Bank Denmark
Best Influencer Marketing Platform
Influencer
Influencers by Launchmetrics
Inzpire.me & Bbhugme
Talent Village & La Mer – #ArriveHydrated
Best Marketing Automation Platform
Impact
The Trade Desk
Diario ABC & Savings United GmbH – ABC Voucher Codes
Bionic & All Response Media
Agency of the Year
The Goat Agency
ForwardPMX
Wilderness Agency
Digital Dominance
https://staging.digiday.com/?p=347702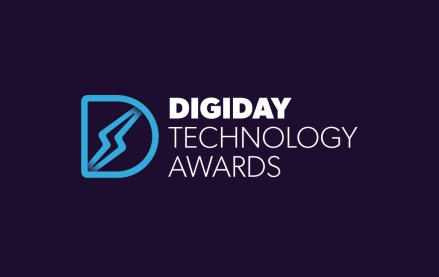 August 15, 2023 • 5 min read
Micro-personalization with AI, e-commerce technology, privacy compliance and partnerships proved the driving factors for success in this year's Digiday Technology Awards shortlist. As the judges' choices illustrate, the submissions that came in a cut above demonstrated brands' passion for balancing data privacy and highly effective personalization — adopting technologies and integrating with partners to achieve […]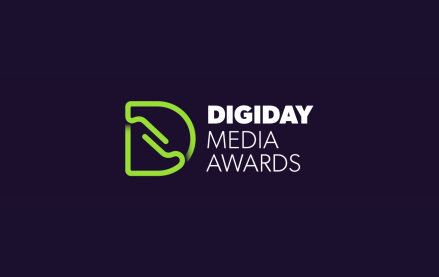 June 20, 2023 • 4 min read
The 2023 Digiday Media Awards featured a rising tide of collaborative brand partnerships and influencer collaborations. This year's winners also used emerging tech to revitalize the customer experience, prioritizing diversity and inclusivity. One program that hit on both themes secured two wins — one for Best Branded Content Program (B2C) and one for Best Custom Advertising […]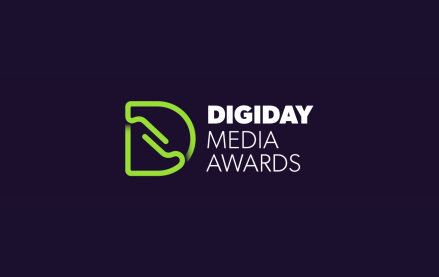 June 6, 2023 • 8 min read
Personalization, authenticity and inclusivity emerged as significant themes among this year's Digiday Media Awards shortlist. With the expansion of digital media's global reach and influence, brands are recognizing the importance of investing in emerging channels to engage diverse communities. The Brazilian Report was shortlisted for several categories, including Best Podcast for its weekly series, 'Explaining […]