The Atlantic leads Digiday Publishing Awards finalists
February 17, 2015 • 3 min read
•
•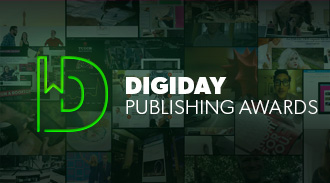 Atlantic Media garnered six finalist nominations in The Digiday Publishing Awards, recognizing the influencers shaping the future of digital publishing.
The Atlantic is up for publisher of the year for its "American Futures" project, developed by James and Deborah Fallows on the reinvention of the American Dream. It is also a finalist in the best video category for "If Our Bodies Could Talk," a series hosted by Dr. James Hamblin about off-beat health topics. Finally, The Atlantic Re:think got a nod in the best content studio category. Atlantic Media's agency arm, Atlantic Media Strategies, is a finalist in best multimedia storytelling for "The Cancer Atlas," a collaboration with the American Cancer Society that used data to explore cancer. Sibling Quartz is a finalist for best site design and best content studio.
In all, 44 finalists were selected across a dozen categories. Other finalists include: The New York Times, Sports Illustrated, BuzzFeed, The Daily Mail and Bloomberg.
Selected by our esteemed panel of judges, the winners will be announced on March 19 at the Digiday Publishing Awards gala, to be hosted by Kevin Brown, a.k.a. Dot Com, one of Tracy Jordan's loyal sidekicks in the NBC sitcom "30 Rock". Tickets are already on sale, so snap them up today.
Check out the finalists by category below:
Publisher of the Year
– The Atlantic for American Futures
– The Daily Dot for Stratfor Report
– Refinery29 for The Anti-Diet Project
– Sports Illustrated for 60th Anniversary Edition
Best Native Advertising
­­– AskMen and History Channel for MENtors
– Refinery29 and Ford for The Weekender
– T Brand Studio and Google Maps for "36 Hours"
Best Mobile App
– The Daily Mail for MailOnline App
– UrbanDaddy Seek Out App for Lexus
– UrbanDaddy for Miller Map of Fortune
Most Innovative Brand Partnership
– BuzzFeed Motion Pictures and Nestlé Purina for "Dear Kitten"
– The New York Times T Brand Studio and Google Maps for "36 Hours"
– The New Yorker and HSBC Premier for "Personal Economy"
– NPR Music and Lagunitas Brewing Company for Tiny Desk Concert Contest Sponsorship
Best Use of Multimedia for Storytelling
– American Cancer Society & Atlantic Media Strategies for "The Cancer Atlas Website"
– Slate for "The Year of Outrage"
– Time for The Top of America
Best Use of Technology to Improve Monetization of a Content Property
– [amobee] Exchange for AccuWeather
– mobilike
– Nativo for Hearst
– Reader's Digest Association
Best New Publishing Brand
– Angie's List for Angie's List Weekly
– Code and Theory for The Webby Awards Website
– Contently For Contently Quarterly and The Content Strategist
Best Publishing Site Design
– Code and Theory and Bloomberg for Bloomberg Politics
– Guardian News & Media Redesign
– Harvard Business Review and Huge for the Redesigned HBR.org
– OZY for OZY Media Website
– Quartz for Quartz Website
Best Publishing Innovation in Advertising
– Code and Theory and Bloomberg for Bloomberg Politics website
– GE for BrainMic
– UrbanDaddy for Cadillac Private Exchange
Best Use of Video
– Dezeen for Dezeen and MINI Frontiers
– Refinery29 for Style Out There
– The Atlantic for "If Our Bodies Could Talk"
– The New York Times Video for "Surviving an ISIS Massacre"
Best Content Studio
– The Atlantic for Atlantic Re:think
– Dezeen for Dezeen Studio
– The New York Times for T Brand Studio
– Quartz for Quartz Marketing Team
Best New Publisher- Vertical or Brand
– Code and Theory and Bloomberg for Bloomberg Politics website
– Flood Magazine for Flood Magazine
– MGA Holdings for Independent Journal Review
– Refinery29 for Refinery29 Health & Wellness
https://staging.digiday.com/?p=105998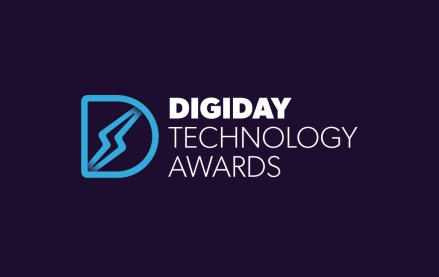 August 15, 2023 • 5 min read
Micro-personalization with AI, e-commerce technology, privacy compliance and partnerships proved the driving factors for success in this year's Digiday Technology Awards shortlist. As the judges' choices illustrate, the submissions that came in a cut above demonstrated brands' passion for balancing data privacy and highly effective personalization — adopting technologies and integrating with partners to achieve […]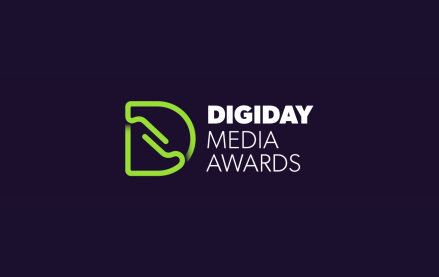 June 20, 2023 • 4 min read
The 2023 Digiday Media Awards featured a rising tide of collaborative brand partnerships and influencer collaborations. This year's winners also used emerging tech to revitalize the customer experience, prioritizing diversity and inclusivity. One program that hit on both themes secured two wins — one for Best Branded Content Program (B2C) and one for Best Custom Advertising […]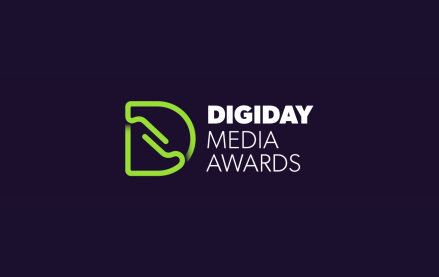 June 6, 2023 • 8 min read
Personalization, authenticity and inclusivity emerged as significant themes among this year's Digiday Media Awards shortlist. With the expansion of digital media's global reach and influence, brands are recognizing the importance of investing in emerging channels to engage diverse communities. The Brazilian Report was shortlisted for several categories, including Best Podcast for its weekly series, 'Explaining […]