Google, ViacomCBS, EOS, Atmosphere and DraftKings among this year's Digiday Video and TV Awards shortlist nominees
February 8, 2022 • 6 min read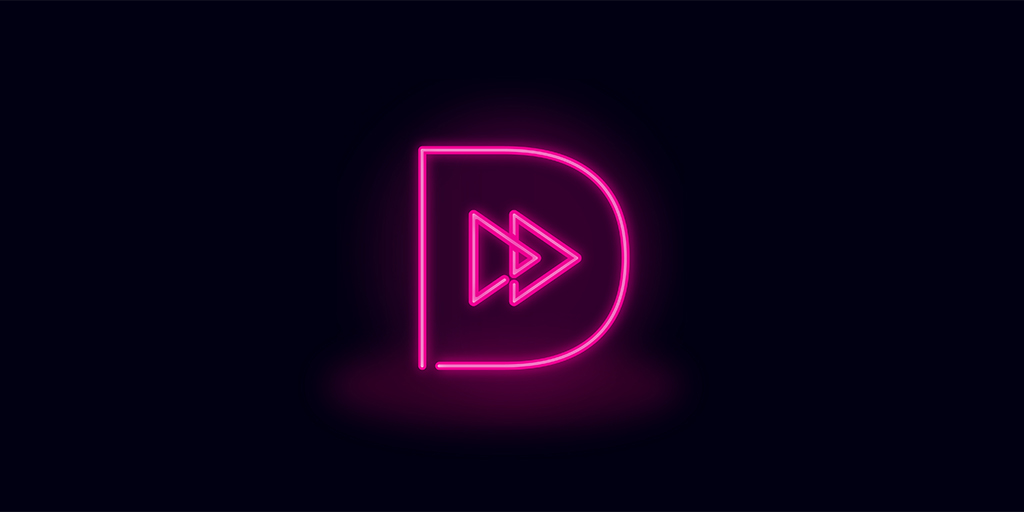 From shopping habits to content consumption preferences, the pandemic caused rapid shifts in behavior. Brands, marketers and tech providers have had to stay on their toes to keep up.
This year's Digiday Video and TV Awards finalists leveraged first-party data, innovative partnerships and outside-the-box channel selection to reach their target audiences where they were.
To get noticed in a crowded, multi-channel landscape, these finalists had to make bold moves that, in the past, may have seemed shocking or even controversial. But these were the plays required to make a lasting impression in 2021, and the contenders on this year's shortlist certainly didn't shy away from them.
Google, for example, decided to partner with ViacomCBS to integrate its 2020 'Year In Search' campaign into The Daily Show with Trevor Noah. To make the campaign's inclusion feel like an organic part of the show rather than a forced brand integration, Google and ViacomCBS took a chance by letting the show's comedian host choose the topics and provide the commentary that resonated most with him. The resulting social engagement with the campaign showed the risk paid off and earned it a spot on the shortlist for Best Multi-Platform Video Campaign.
Beauty and skincare brand EOS also made bets in this vein, resulting in a finalist position for Best Use of TikTok. After TikiTok influencer Carly Joy organically made a viral video asserting the brand's shaving cream as the best for shaving intimate areas and declaring viewers to "bless your f*ing cooch" and use it, the company jumped on the viral moment. In just three days, EOS created the limited-edition Bless Your F*ing Cooch line of shave creams. Partnering with Carly Joy and other TikTok creators helped spread the word about the product while also breaking taboos and normalizing a touchy conversation that clearly resonated with young audiences.
And finally, there are finalists like Atmosphere, an audio-optional streaming platform designed for businesses with high dwell times, like bars and restaurants, that helped partners reach audiences reemerging from their homes. After months of lockdowns and restrictions, Atmosphere helped companies like DraftKings reach target audiences as they returned to public venues. Leveraging the data Atmosphere has available about the viewers of its screens, DraftKings was able to target regionally, contextually and behaviorally without needing to spend big dollars on a linear TV campaign, landing it a spot on the shortlist for Best Connected TV Platform.
Stay tuned to find out who the judges will select as this year's winners. In the meantime, check out the complete list of finalists below.
Best Ad
FDA and Velocity, ViacomCBS
Known – Inspiration4
LEARFIELD – Samsung 'Shrines of Glory'
Reddit
Velocity + Ketel One + Younger – Ketel One Botanical and Planting Pecs Launch Party
Velocity + NerdWallet + The Daily Show with Trevor Noah featuring Desi Lydic
Best Ad Tech Innovation
Genero & L'Oreal – Generating effective social assets at scale.
Magnite CTV Helps Publishers Monetize Premium Video
Samsung Ads Campaign for Liquid Arcade's launch of Resident Evil Village
Sharethrough – Launch of Dynamic Captions
Smart Adserver
TripleLift
Best Advertiser in TV or Video
BIC® EZ Reach®. "The Ultimate Lighter. Perfect for Candles, and More"
dentsuMB x American Express: Amex Business Card Chronicles "The Bunny"
LiveOne – LiveXLive Presents: Stay Driven with Porsche
LEARFIELD – Samsung 'Shrines of Glory'
Best Brand Film – Series
AMC Networks Content Room, Stellantis & Publicis
Roku Brand Studio x Maker's Mark – The Show Next Door
Capita for The British Army x LADbible Group – A Soldier is a Soldier
Demandbase – Launch of DBTV
Field Roast, VICE Media Group, and Spark Foundry – Make Taste Happen Video Series with Chef Roy Choi
Motel 6
Best Brand Film – Single
AMC Networks Content Room, Stellantis & Publicis
DoHaymarket Automotive Studio & BMW: thrilling performance fans online and at Goodwood
Neutrogena Studios – In The Sun Documentary; Agencies: Passion Point Collective, FleishmanHillard, Florence, J3
NHS Teen Recruitment – Ocularist – Making Artificial Eyes for the NHS x LADbible Group
SimplePractice
The Spruce Pets, Dotdash Meredith
Best Brand Studio
Roku Brand Studio
Tastemade
Best Connected TV Platform
Atmosphere
Digital Remedy – Flip
Foxxum
Innovid
Premion
Publica LLC
Best Digital Video Monetization Program
Connatix – Helping AccuWeather & Gray TV Amplify Editorial & Monetization Through the Power of AI
Maestro & Lili Studios – Twenty One Pilots 'Scaled And Icy' Album Launch
STN Video
VDO.AI – Global Advertising Innovator
Best Digital Video Platform
Atmosphere
Ellen Digital
In The Know by Yahoo
JW Player – Purchase Data Results during Mediacom-Mars CPG Campaign
Minute Media – Voltax Video
video intelligence – vi stories
Best Distribution Strategy
Insider Inc. – Twitter Threads
pocket.watch
VG's multi use news into the public space
Best Facebook Watch Show
Goldthread
Insider Inc. – Business Insider Today
South China Morning Post
Best FAST Channel
Tastemade Streaming Network
Best FAST Service
Pluto TV
rlaxx TV
Samsung TV Plus
Best Live Moment
G4's Catastrophic Launch Spectacular
LiveOne – Social Gloves: Battle of the Platforms
MTV Entertainment Group
NVE Experience Agency
Prime Concepts Limited; Plug; Essence China
TheSoul Publishing – 5-Hours of Crafts
Best Multi-Platform Video Campaign
Capita for The British Army x LADbible Group – A Soldier is a Soldier
Freeform
ITV
REVOLT
Velocity + Google + Year in Search
Velocity + KFC + Crank Yankers – Jimmy Kimmel Prank Calls KFC
Best Original Programming
Goldthread
In The Know by Yahoo
LiveOne – The Lockdown Awards
Prime Concepts Limited; Plug; Essence China
South China Morning Post
Tastemade Streaming Network
Best Production Strategy
Goldthread
South China Morning Post
VG's multi use news into the public space
Best Snapchat Discover Publisher
MTV Entertainment Group
PinkNews- PinkNews on Snapchat Discover
WAVE Sports + Entertainment
Best Snapchat Show
Hollister Co. and iProspect
Four Nine Looks
In The Know: Tried It
MTV Entertainment Group
PinkNews: The Queer Catch-Up
Best Social Video Campaign
"Scrabble® GO" "Battle of the Boards" Celebrity Showdown Campaign
Daymond John, Medium Rare & The Shark Group
DİMES Battle | Smoothie x Milkshake
MTV Entertainment Group
Team Whistle – Dunk League
Best Streaming Service
Atmosphere
Crackle Plus
Discovery, Inc.
fuboTV
Paramount+
rlaxx TV
Best TV/Streaming Ad Sales Program or Product
Ampersand
Beachfront
MiQ's 'TV Intelligence' Solution Unlocks Rich Insights for TV, OTT and Digital Video Planning
Tubi – Certified Measurement Program
Vevo's Ad Sales for CTV
Xandr's Invest TV Platform: Empowering buyers to activate unique audiences and achieve unified reach across today's biggest media owners—all through a streamlined, automated UI
Best Use of IGTV
MTV Entertainment Group
The Dodo — the #1 animal brand on IGTV
Best Use of Instagram Reels
Freeform
Insider
MTV Entertainment Group
MTV Entertainment Group, ViacomCBS
Narcity Media
Best Use of Instagram Stories
Comedy Central Digital
ITV: Good Morning Britain
MTV Entertainment Group
Best Use of TikTok
eos & Mischief @ No Fixed Address – Cooch Blessings Campaign
Insider
Invisible Universe, Inc.
​​MTV Entertainment Group – Comedy Central
MTV Entertainment Group – VMA
Tubi's Super Nostalgia Reunion
Best Use of YouTube
Complex Networks
Google Taiwan; Essence China
ITV
MTV Entertainment Group
South China Morning Post
TheSoul Publishing – getting shorty with 5-Minute Crafts
Digital Studio of the Year
Complex Networks
Jungle Creations
LADbible Group
pocket.watch
TV Executive of the Year
Christina Beaumier, Xandr
Detavio Samuels, CEO of REVOLT
TV Network of the Year
TLC (Discovery, Inc.)
Video Executive of the Year
Alison Levin, Roku
David Kashak, Connatix
Eric Hoffert, Xandr
Mat Booth, South China Morning Post
Justin Killion, Complex Networks
Victoria Ho, Goldthread
https://staging.digiday.com/?p=438944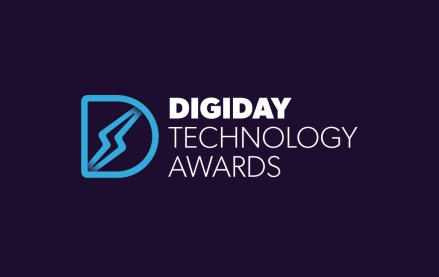 August 15, 2023 • 5 min read
Micro-personalization with AI, e-commerce technology, privacy compliance and partnerships proved the driving factors for success in this year's Digiday Technology Awards shortlist. As the judges' choices illustrate, the submissions that came in a cut above demonstrated brands' passion for balancing data privacy and highly effective personalization — adopting technologies and integrating with partners to achieve […]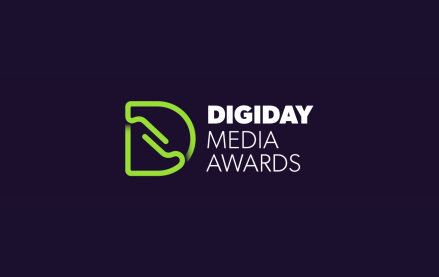 June 20, 2023 • 4 min read
The 2023 Digiday Media Awards featured a rising tide of collaborative brand partnerships and influencer collaborations. This year's winners also used emerging tech to revitalize the customer experience, prioritizing diversity and inclusivity. One program that hit on both themes secured two wins — one for Best Branded Content Program (B2C) and one for Best Custom Advertising […]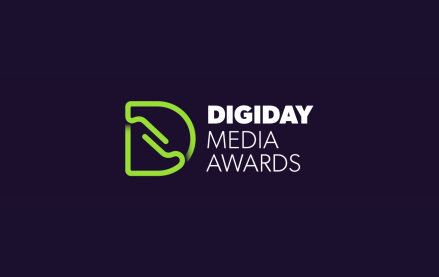 June 6, 2023 • 8 min read
Personalization, authenticity and inclusivity emerged as significant themes among this year's Digiday Media Awards shortlist. With the expansion of digital media's global reach and influence, brands are recognizing the importance of investing in emerging channels to engage diverse communities. The Brazilian Report was shortlisted for several categories, including Best Podcast for its weekly series, 'Explaining […]