360i up for 3 honors at the Digiday Content Marketing Awards
April 13, 2015 • 4 min read
•
•
360i is leading the finalist nominations for the 2015 Digiday Content Marketing Awards, which honor the best content creation that connects brands with audiences.
360i is nominated for three awards: Best Content Marketing Agency; Best Use of Twitter for Hashtag Raids, its Twitter campaign for HISTORY's "Vikings"; and Best New Product or Publication Launch for "Feel the Feelings," its campaign to launch Oreo's new line of red velvet-flavored Oreos, just in time for Valentine's Day.
Other finalists with multiple nominations include Oracle, which is nominated for "Cooking Up Leads" and its "CMOs Face a Major Dilemma" infographic, alongside UrbanDaddy for UrbanDaddy Media and for "Private Exchange", its work for Cadillac.
In all, 64 finalists have been selected across a dozen categories. Other finalists include Dutch airline KLM, Refinery29, Chobani and The Knot.
Selected by a diverse panel of judges hailing from brands, agencies and publishers, the winners will be announced on May 28 at the Digiday Content Marketing Awards Gala at the Highline Ballroom.
Check out the entire list of finalists below, including links to their work.
Best Branded Content Site/Best Brand Blog
Best Branded Content Series
AOL & Ford: "This Built America"
Complex Magazine and Dr. Pepper: "One of a Kind Studio Sessions"
SlateCustom for The John Templeton Foundation
Best Brand Digital Magazine
Best Brand Newsroom
MasterCard's Engagement Bureau: Brand Publishing around the World
Best Content Marketing Tech Platform
Nativo and Horizon Media for HISTORY's Curse of Oak Island Season II
Best Content Marketing Agency
Best Use of Twitter
Expedia for Mr. Peabody and Sherman Travel the World
Sway Group and Zeno Group for Kmart #MoreLove
360i & HISTORY Vikings Hashtag Raids
Best Brand Vine
Best Use of Video Content
"Barely Legal Pawn" by PMK∙BNC for Audi of America
Weber Shandwick for PEDIGREE® See what good food can do™
Sports Illustrated and Air New Zealand for "Safety in Paradise"
Arnold Worldwide for The Few & Far Between: Tales of Mischief, Revelry and Whiskey
Best Brand Instagram
Arnold Worldwide for FloBron Instragram
Best Brand Facebook
Meredith Xcelerated Marketing (MXM) for Nescafé with Coffeemate
Beliefnet Social Media Network
Best Branded Email Content/Campaign
Oracle: "Cooking Up Leads"
Bluewolf: "State of Salesforce" Global Review 2014-2015
Best Use of Pinterest
Nomadic Agency & Disney Resorts for Disney Vacation Planning Pins
A Honey Bunches of Oats Mother's Day on Pinterest
Most Innovative Use of New Social Platforms (not Facebook, Twitter, YouTube, Instagram)
Audi & Huge Redefines Second Screen TV with "Pretty Little Liars" & Snapchat
Anomaly and Duracell for Longest Lasting Tournament
Best Mobile Content Site
BeBEAUTIFUL – Democratizing beauty for millions of women in India | Jack in the Box Worldwide
Ken Burns iPad App
TBS, Cougar Town and Target's Integrated Shoppable Promotion
Best Infographic
Oracle for CMOs Face a Major Dilemma
Federated Media & smartwater for Tech Sabbath
Sports Illustrated & IBM for Daily Data Visualization
Best New Product or Publication Launch
Meredith Xcelerated Marketing (MXM) for Nescafé with Coffeemate
Mountain Dew- Summer of Baja
360i and OREO for Feel the Feelings
Most Innovative or Creative Use of Content
Atlantic Re:think and Porsche: Art of the Thrill
Publicis Kaplan Thaler and Citi Double Cash Card Launch
Best Agency/Client Collaboration
Clever Girls and Western Union for #WUHomeCooked
UrbanDaddy and Cadillac for Private Exchange
Best Use of Content Repurposing
AOL Platforms' 2015 Predictions
Chango for The Programmatic Mind
Mindshare and American Family Insurance G2TG Dreams Fulfilled
Best Use of Native Advertising/Sponsored Content
Spark and BrandRant for Slim Jim
R&R Partners for Las Vegas Convention & Visitors Authority for Playing it Forward
Backbone Media, Black Diamond, and POWDER Magazine for The Human Factor
Best Print to Digital Content Integration
Resource and Tidy Cats for Dr. JVP Help Me Help You
Imprint and T. Rowe Price, Investor Magazine
AT&T and Forbes for "30 Under 30"
There's also the Best in Show award, which is chosen by Digiday's editorial team and will be announced at the gala. Tickets to the gala, taking place on May 28 at the Highline Ballroom, are already on sale, so snap them up today.
https://staging.digiday.com/?p=114201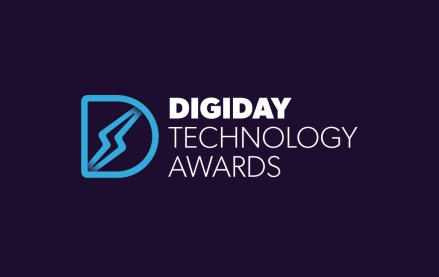 August 15, 2023 • 5 min read
Micro-personalization with AI, e-commerce technology, privacy compliance and partnerships proved the driving factors for success in this year's Digiday Technology Awards shortlist. As the judges' choices illustrate, the submissions that came in a cut above demonstrated brands' passion for balancing data privacy and highly effective personalization — adopting technologies and integrating with partners to achieve […]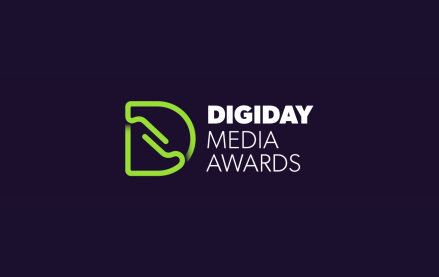 June 20, 2023 • 4 min read
The 2023 Digiday Media Awards featured a rising tide of collaborative brand partnerships and influencer collaborations. This year's winners also used emerging tech to revitalize the customer experience, prioritizing diversity and inclusivity. One program that hit on both themes secured two wins — one for Best Branded Content Program (B2C) and one for Best Custom Advertising […]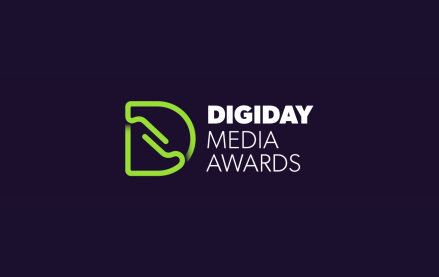 June 6, 2023 • 8 min read
Personalization, authenticity and inclusivity emerged as significant themes among this year's Digiday Media Awards shortlist. With the expansion of digital media's global reach and influence, brands are recognizing the importance of investing in emerging channels to engage diverse communities. The Brazilian Report was shortlisted for several categories, including Best Podcast for its weekly series, 'Explaining […]