The BBC, Financial Times and Dennis Publishing up for awards at the inaugural Digiday Publishing Awards Europe
August 9, 2017 • 3 min read
•
•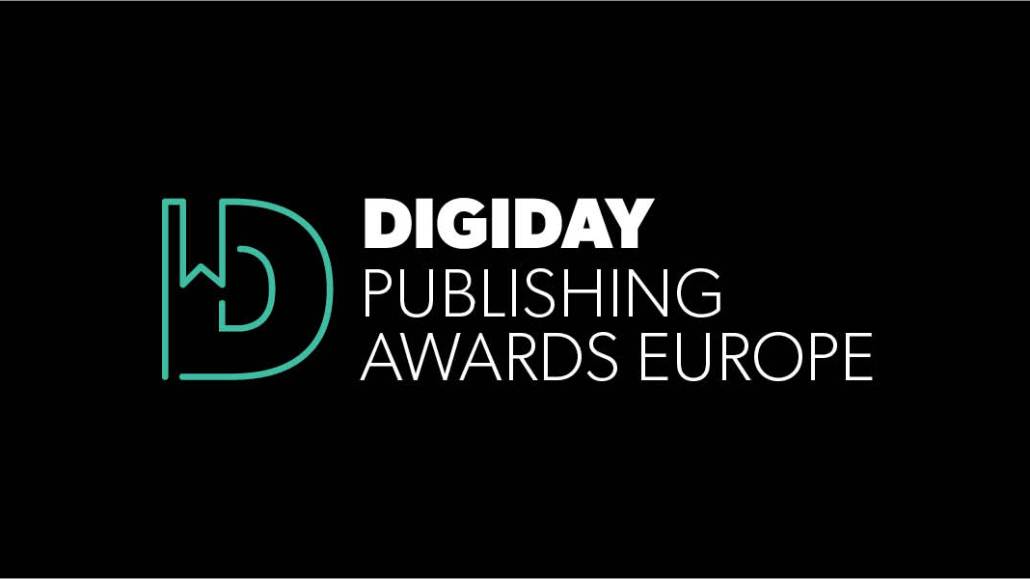 Please note, for 2018 we have consolidated our European awards into two programs. The Publishing Awards Europe are no longer a separate program anymore, but instead the categories can be found as a part of the Digiday Media Awards Europe.
The BBC, the Financial Times, News UK, Dennis Publishing and more are up for several nominations at the first Digiday Publishing Awards Europe. The awards recognize the best digital publishing innovation by publishers, brands, agencies and technology platforms in the European market.
The BBC is in the running for Best Use of Snapchat and Best Use of a Messenger Bot. BBC One has always been targeted at Britain's younger demographic, and the Snapchat channel was launched to introduce BBC One to a new generation. The BBC Brexit Bot is a Facebook Messenger bot that keeps people up to date with the latest developments surrounding Brexit. Users can customize the news they receive via the bot, increasing engagement around Brexit news.
News UK has been shortlisted for three awards: Best use of Snapchat for its tabloid newspaper The Sun, Best Video Series for its Sure for Men campaign, and Best brand Partnership for its work on its FA Cup campaign for Gillette.
The Financial Times is up for Best Use of AR/VR and Best Content Studio. The publisher's "Hidden Cities" series was done in partnership with Google and featured the sides of cities tourists often don't see. Its content studio, FT², has delivered work for clients such as the Gates Foundation, the philanthropic organization Bill Gates founded, and Mishcon de Reya, a British law firm.
Dennis Publishing's acquisition of BuyACar.co.uk is nominated for Best E-Commerce Strategy. The acquisition allows the publisher to completely own the car-purchasing process, lessening its dependence on traditional forms of revenue such as display advertising.
The full list of finalists is below. Winners will be announced at the Digiday Publishing Awards Europe Gala in London on Oct. 4. Tickets are on sale here.
Best New Vertical/Brand
Unilad – Unilad Adventure
Channel Mum – ChannelMum.com
Fab Media AB – Baaam
24sata – JoomBoos YouTube network

Chalk Global – Boxing-social.com

Best Use of Snapchat
BBC – BBC One Snapchat
Hearst UK – Cosmopolitan Discover Story
Bleacher Report & Copa90 – "Saturdays are Lit"
The Sun – The Sun on Snapchat
Tastemade UK
Best Use of Instagram
Condé Nast Britain – @britishvogue
Goal.com – @goalglobal
Al Jazeera English – @aljazeera

Best Use of Facebook Live
Goal.com – "Studs Up"

24sata – "From Noob to Superb"

Joe Media – "Football Friday Live"

British GQ

Best Use of a Messenger Bot
BBC News – BBC Brexit Bot
Al Jazeera English

Best Use of AR/VR
Financial Times – "Hidden Cities"
The Economist Media Lab

Al Jazeera English – "Temples of Cambodia"

Best Use of Technology
Sourcepoint and Dennis Publishing
33Across – 33Across Pubtech Platform
Sovrn – Sovrn Viewable Engaged Time
Joe Media – "Football Friday Live"
Best Video Series
CBS Interactive – "Carpool Karaoke"

KIT Sverige
Al Jazeera English – "Media Theorised: Reading Against the Grain"
News UK – Sure for Men

24sata – "The Search for Videostar"

Best E-Commerce Strategy
Dennis Publishing – BuyACar.co.uk
Future plc – Hawk e-commerce platform
House of Kaizen and The Wall Street Journal – Consumer behavior campaign

Best Mobile Innovation
Onet – Onet 4.0

Upday UK – Upday for Samsung
Metro UK – 11versus11

Best Branded Content Program
Condé Nast Britain – British GQ and Haig Club
The Atlantic – Atlantic Re:think & Cathay Pacific
Bloomberg Media – BMW Group #Beyond100
Best Brand Partnership
ESI Media – "Hacksaw Hero"
Minute Media – 90min and "Suicide Squad"
Joe Media – USA Soccer Guy and Sky Sports Super 6

News UK – #GillettePrecisionPlay

Best Content Studio
The Atlantic – Atlantic Re:think
Financial Times – FT²

https://staging.digiday.com/?p=248609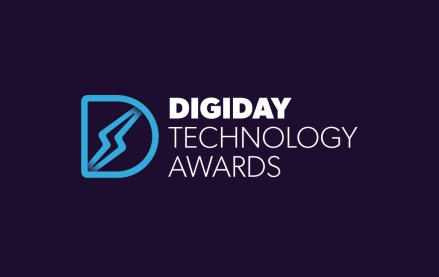 August 15, 2023 • 5 min read
Micro-personalization with AI, e-commerce technology, privacy compliance and partnerships proved the driving factors for success in this year's Digiday Technology Awards shortlist. As the judges' choices illustrate, the submissions that came in a cut above demonstrated brands' passion for balancing data privacy and highly effective personalization — adopting technologies and integrating with partners to achieve […]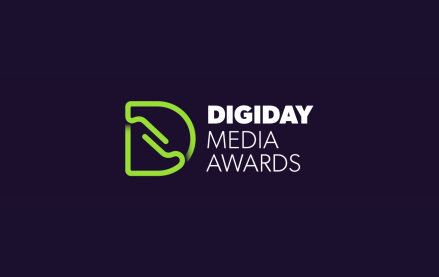 June 20, 2023 • 4 min read
The 2023 Digiday Media Awards featured a rising tide of collaborative brand partnerships and influencer collaborations. This year's winners also used emerging tech to revitalize the customer experience, prioritizing diversity and inclusivity. One program that hit on both themes secured two wins — one for Best Branded Content Program (B2C) and one for Best Custom Advertising […]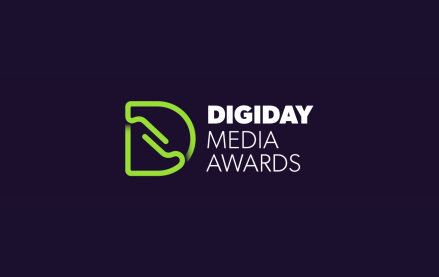 June 6, 2023 • 8 min read
Personalization, authenticity and inclusivity emerged as significant themes among this year's Digiday Media Awards shortlist. With the expansion of digital media's global reach and influence, brands are recognizing the importance of investing in emerging channels to engage diverse communities. The Brazilian Report was shortlisted for several categories, including Best Podcast for its weekly series, 'Explaining […]