Barkley, AMC Networks and Major League Baseball are Digiday Content Marketing Awards finalists
March 23, 2021 • 8 min read
•
•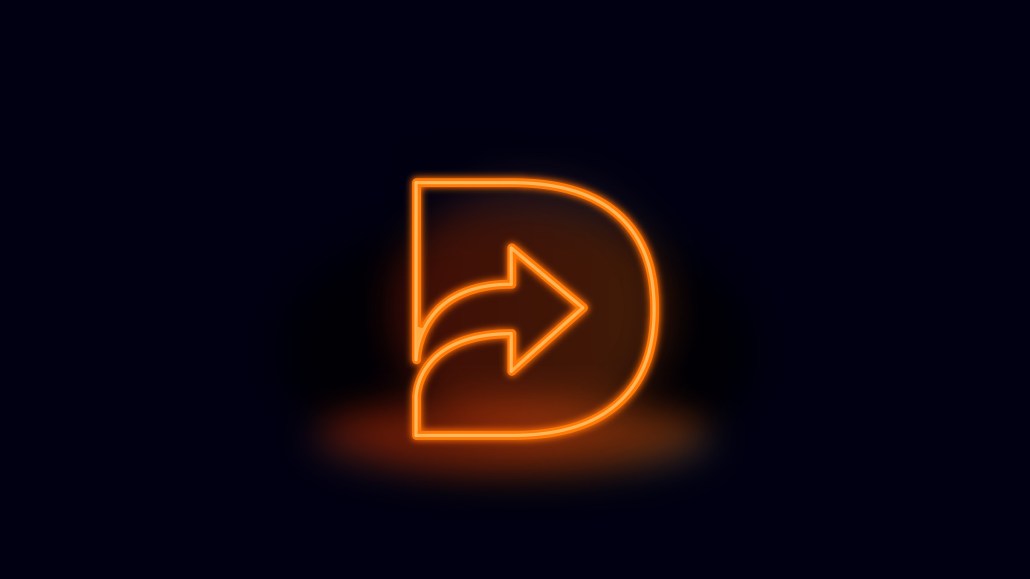 Looking back on 2020, virtually every Digiday Content Marketing Award entry spotlighted the remarkable efforts of creative professionals everywhere as they worked with near-impossible scenarios to keep their campaigns in focus across a year of distraction, upheaval and risk. 
This year's shortlist of finalists certainly worked under those conditions last year, but they also took a stance on finding moments of relief and pleasure — from ways to improve our health and environments to gripping entertainment, to the ways we could still celebrate the games we play.
To start with, Barkley is a finalist in multiple categories for this year's Digiday Content Marketing Awards, including Best Direct Response Campaign for its work with Dairy Queen. The ad agency helped the fast-food company become an arbiter of fall-themed flavors by launching a scented-candle line inspired by Blizzard creations like Snickerdoodle Cookie Dough and Caramel Apple Pie.
Barkley also worked with Planet Fitness to make at-home workouts easier in quarantine. After the pandemic closed the company's gyms, the agency produced the 'Home Work-In,' a series of free, daily workouts on Facebook Live. The Planet Fitness effort earned Barkley nominations for Best Campaign Pivot and Best Use of Real-Time Streaming Video. Barkley is also nominated for its work with Winnebago, Haribo and the Kansas COVID Initiative. 
Keeping the treat that is a favorite show — and a boozy tipple — in mind, AMC Networks earned nominations for experiences it produced with Diageo and McDonald's. The network is up for Best Use of Video and Best Use of Native Advertising/Sponsored Content for the second season of its 'Bottomless Brunch' series hosted by 'Fear The Walking Dead' star Colman Domingo.
In partnership with Diageo, the network's AMCN's The Content Room pivoted the series to a six-week virtual format via Zoom, where Domingo created cocktails and chatted with celebrity friends. The network brought in McDonald's as the first official sponsor of its 'The Walking Dead' focused Twitch channel, working with the fast-food brand to create a co-branded Mad Libs game for fans. The interactive experience is nominated for Best Use of Real-Time Streaming Video and Most Innovative Use of Content. 
And Major League Baseball loaded the bases with three nominations — Best Campaign Pivot and Best Branded Content Series B2C for its series 'Bases Covered,' created in tandem with agency The Wild. MLB also garnered Most Effective/Measurable Campaign for the league's own 'Together On Opening Day' spot. Each of the three programs were marked by quick thinking as the MLB's marketing teams and partners had to reconstruct season-start campaigns just as COVID-19 wiped the schedule clean of baseball as we know it.
Working under lockdown, 'Bases Covered' became a pre-season companion with celebrities forming their own teams from home and diving into batting, pitching and even ballpark dining with the help of MLB superstars. Similarly, as the first pitch of March 2020 went on hold, 'Together On Opening Day' turned to user-generated content from fans and players eight-time MLB All-Star Mike Trout stepping in for some virtual voiceover.
As we wait to see which entries Digiday Media's judges will select for their winning roster, have a look at all our finalists below.
Best Experiential Marketing Campaign
Mondelēz/OREO and Merkle – What's Your Stuf?
Live Nation and Infiniti Motor Company Ltd – Infiniti QX55 Launch Event
TriggerHouse and Stonyfield – Virtual Farm Tour
Ally and CAMP – Virtual Celebrations
WeTransfer and The Royal Academy of Arts – Online Exhibition
Ally and CAMP – Toy Vault
Best New Product or Launch Campaign
Lenovo – ThinkPad X1 Fold Launch
Live Nation and Infiniti Motor Company Ltd – Infiniti QX55 Launch Event
Lamps Plus – Forrest Lamp Signature Lamp Launch
InVision Freeehand
Canopy Growth and Martha Stewart – CBD Launch
Amazon Prime Video – The Wilds Series Launch

Best Campaign Pivot
BARK – "'Big Honkin' Pigs In a blanket" Toy
Softsoap®, starpower and iNvolved Media – #Soapbop! Hashtag Challenge
The Wild and Major League Baseball – Bases Covered
Bollé, M7 Innovations and QReal – 2020 AR Campaigns
Barkley and Planet Fitness – United We Move Work-Ins
Johns Hopkins Medicine

Best Activation Pivot
Ally Financial and MKTG – Thank You Jimmie
Vox Creative and WaveMaker – IKEA Brand Love
American Specialty Health, Inc. – Engage! Creative Group
Byrdie – Byrdie Beauty Lab
Well+Good and Marriott BonvoyTM American Express® – Wellness Daycation
Ally – Moguls in the Making

Most Effective/Measurable Campaign
EvolveMKD & CooperVision – MiSight® 1 Day
HODINKEE – G-SHOCK Master of G
Major League Baseball – Together on Opening Day
Canopy Growth and Martha Stewart – CBD Launch
Johns Hopkins Medicine
Barkley and Planet Fitness – United We Move Work-Ins 

Best Direct Response Campaign
GoDaddy – Open We Stand
Barkley and Dairy Queen – Fall Blizzard Menu Candles
Known and Memorial Sloan Kettering Cancer Center – Cancer Care Can't Wait
eos – Donut Day Microbatch
Bluespire Marketing
App in the Air – Coronavirus Travel Restrictions 

Best Agency/Client Collaboration
Velocity, Truth Initiative x The Daily Social Distancing Show
Canopy Growth and Martha Stewart – CBD Launch
Ally Financial and MKTG
Foundry 360 and Synchrony Bank – Millie
John Deere, Edelman, UEG and imre – The Farm Must Go On
Aussie, Carat, and Her Campus Media – #ImStillGraduating
Best Brand/Influencer Collaboration
Velocity, ViacomCBS and Sony Pictures – Bad Boys For Life x Couples Therapy
SuperAwesome and MGA Entertainment – The L.O.L. Remix Music Awards
Undeniably Dairy, Edelman and Team Services – Home Fridge Advantage
WPP and LG – Elevated by OLED
COTY and Moving Image & Content – Perfect by Marc Jacobs Launch
Cosmopola and Adobe – Creativity For All
Best User-Generated Content
Barkley and Winnebago – "On The Road Again"
1000heads and Thomas' Breakfast – #Thomas140
Electronic Arts – The Sims 2020 "Play With Life"
Vocal x Vimeo – Pay it Forward Challenge

Best Use of Native Advertising/Sponsored Content
The Players' Tribune and Barbie – You Can Be Anything
AMC Networks Content Room and Diageo – Bottomless Brunch at Colman's
Narcity Media, Interac Corp. and Media Experts – Together for the Holidays
AMC Networks and McDonald's – The Walking Dead Universe Twitch Channel Takeover
Schibsted Partnerstudio and PodMe
VICE Media Group and Levi's – The 19th in 2020

Most Innovative Use of Content
e.l.f. Beauty and Movers+Shakers
KERV Interactive, Disney Advertising Sales and Kohl's, Inc. – Kohl's and Freeform 25 Days of Christmas
Havas Media and Epic Games – The Vault
AMC Networks and McDonald's – The Walking Dead Universe Twitch Channel Takeover
Bustle Digital Group and Samsung Galaxy Buds Live – Sounds Of My City
Barkley and Haribo – Chewy Channel

Best Influencer-Generated Content
Brilliant Noise and EDF Energy – Electric Adventures
WPP and LG – Elevated by OLED
Oh My! – Get It Right From A Genuine Site
Hershey, SheSpeaks and TPN – Kit Kat New Flavor Launch at Walmart
eos – The (Almost) Indescribable Feeling of Awesome Campaign
Oh My! and Mike's Hard Seltzer – Don't Overthink It'

Best Branded Content Series – B2B
Edelman, UK and Ireland –  Creating Compelling Customer Communications for Shell
Publicis Sapient – The HOW Channel
Bloomberg Media and Wells Fargo – The Way Ahead
Lenovo – ThinkPad X1 Fold Global Launch: Liftoff
ringDNA – Top Call Coaching Competition
SAP – Blank Canvas Launch

Best Branded Content Series – B2C
International Olympic Committee and Toyota – What Moves Me
Storyation and NRMA Insurance – Stories of Help
Fnatic & BMW – When Ultimates Meet
Schibsted Partnerstudio – A summer on the road with Circle K
ATTN:, Unilever Entertainment, Dove and BBH – Girls Room
The Wild and Major League Baseball – Bases Covered

Best Branded Content Site – B2B
Hewlett Packard Enterprise – Enterprise.nxt
Rackspace Technology – Solve
Mahlab – Prospa
PwC – Global Digital IQ 2020
MuleSoft – Blog Reimagined
Helen and Gertrude – RefleXion

Best Branded Content Site – B2C
Studio 1847/Tribune Publishing – Celebrate the Holidays
Pumpkin Studio and Enfamil – Formula Feeding Solutions
Pace Communications and Verizon – Parenting in a Digital World
Corra and LifeLines – LifeLines.com
Northwell Health and Revmade – The Well
ReviveHealth and North Carolina Healthcare Association – It Takes a Hospital

Best Multi-Channel Content Distribution Strategy
Hodinkee and Accutron – Rebirth of an Icon
GoDaddy – Made In America
EvolveMKD and CooperVision – MiSight® 1 Day
ReviveHealth and North Carolina Healthcare Association – It Takes a Hospital
Maxwell, Exverus Media and Dave's Killer Bread – Purpose Behind Every Loaf
Degreed – The State of Skills

Best Use of Data
Bloomberg Media and Hyundai Motor Company – H2 Economy
Domino – Home As We Know It
WeTransfer – 2020 Ideas Report
360i and New Orlean's Tourism – Offline Playlist
STAINMASTER® and CreatorIQ
EvolveMKD and CooperVision – MiSight® 1 day
Most Original Use of Social
1000heads and Thomas' Breakfast – #Thomas140
360i and Kroger – Chefbot
e.l.f. Beauty and Movers+Shakers
Barkley and Planet Fitness – United We Move Work-Ins
QYOU Media – Croods Take Tik Tok

Best Use of Video
Barkley and Haribo – Chewy Channel
Lenovo – Lenovo Legion
AMC Networks Content Room and Diageo – Bottomless Brunch at Colman's
Amazon Devices and Services – #ForTheGrams
Barkley and Kansas COVID Initiative – "Old-Schooled"
FIGS – The New Icons

Best Use of Real-Time Streaming Video
AMC Networks and McDonald's – The Walking Dead Universe Twitch Channel Takeover
Barkley and Planet Fitness – United We Move Work-Ins
John Deere, Edelman, UEG and imre – The Farm Must Go On
Verizon Media and NFL Live on Yahoo Sports – Watch Together Launch

Best Branded Podcast – B2B
InVision – Design Better
Rackspace Technology – Cloud Talk
Studio|ID and Square – Talking Squarely Season 1
SAP – Inspire the Future
Splunk – Hidden in Plain Sight
Vodafone Business – Business Unusual

Best Branded Podcast – B2C
Slate Studios and Century 21 – The Relentless
The Players' Tribune and Pepsi – Truss Levelz
University of Chicago Office of Communications – Big Brains
Ben & Jerry's and Vox Creative – Who We Are: A Chronicle of Racism in America
theSkimm and Northwestern Mutual – COVID-19's Toll On Women
The Investopedia Express

Best Interactive Content Piece or Series
Known and TikTok – #ItStartsOnTikTok
Quartz and Deloitte Global – Meet the Resilient Generation
Bustle Digital Group and Jack In The Box – "Clucking Good" Scavenger Hunt
Inseev Interactive + Intuit Mint – Investment Calculator
KERV Interactive, Disney Advertising Sales and Kohl's, Inc. – Kohl's and Freeform 25 Days of Christmas
Empire Communities – Home Reimagined

Best Brand Publication – Print and/or Digital
i-D –  Rihannazine
Bank of the West – Means & Matters
1000heads and Thomas' Breakfast – #Thomas140
Foundry 360 and Proto – 2020 Hospital Pandemic Response
Byrdie
Northwell Health and Revmade – The Well
Most Engaged Brand Community
Barkley and Winnebago – "On The Road Again"
John Deere, Edelman, UEG and imre – The Farm Must Go On
Ally Financial and Animal Crossing
Fact & Fiction and New Belgium Brewing – Voodoo Ranger
Marina Maher Communications and Head & Shoulders – Take It Up to 100

Best In-House Content/Brand Studio
Jungle Creations
BARK
Vox Creative
Pumpkin Studio – part of Everyday Health Group Pregnancy & Parenting
UPROXX
Bloomberg Media Studios

Content Marketing Agency of the Year
R&CPMK
GLOW
PACE
Constellation Agency
Imprint

https://staging.digiday.com/?p=406673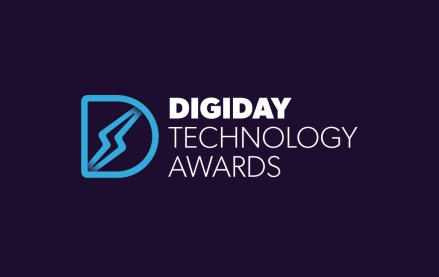 August 15, 2023 • 5 min read
•
•
Micro-personalization with AI, e-commerce technology, privacy compliance and partnerships proved the driving factors for success in this year's Digiday Technology Awards shortlist. As the judges' choices illustrate, the submissions that came in a cut above demonstrated brands' passion for balancing data privacy and highly effective personalization — adopting technologies and integrating with partners to achieve […]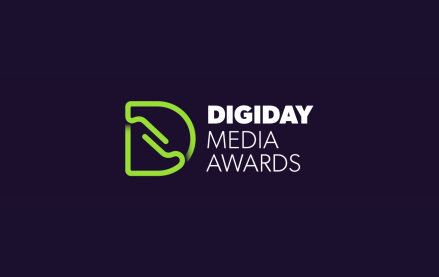 June 20, 2023 • 4 min read
•
•
The 2023 Digiday Media Awards featured a rising tide of collaborative brand partnerships and influencer collaborations. This year's winners also used emerging tech to revitalize the customer experience, prioritizing diversity and inclusivity. One program that hit on both themes secured two wins — one for Best Branded Content Program (B2C) and one for Best Custom Advertising […]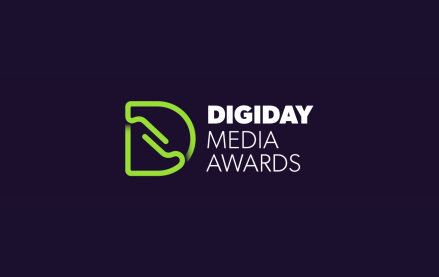 June 6, 2023 • 8 min read
•
•
Personalization, authenticity and inclusivity emerged as significant themes among this year's Digiday Media Awards shortlist. With the expansion of digital media's global reach and influence, brands are recognizing the importance of investing in emerging channels to engage diverse communities. The Brazilian Report was shortlisted for several categories, including Best Podcast for its weekly series, 'Explaining […]