Aveda, Consumer Reports and Harry's are winners of the 2022 Greater Good Awards
January 12, 2023 • 3 min read
•
•
The honorees of this year's Greater Good Awards, presented by Digiday, Glossy, Modern Retail and WorkLife, recognized the importance of uplifting their local and global communities, wielding resources and platforms to address issues from sustainability to well-being and equality. Many of this year's entrants and subsequent winners collaborated with other businesses, innovators, thought leaders and charities to maximize their positive impact across different areas.
Cosmetics company Aveda earned a win in the Sustainability category for its sustainability packaging push in partnership with woman-owned packaging supplier Xela Pack. The result of Aveda and Xela Pack's years-long collaboration is prestige beauty's first-ever paper-based, locally recyclable sachet. The new design elevates the customer experience, while a peer-reviewed life-cycle assessment calculated the sachets reduced water consumption by 36% to 68% and CO2e emissions by 37% to 64%. Additionally, Aveda's primary facility manufactures products using 100% wind and solar power, and the brand pioneered using 100% post-consumer recycled PET bottles.
The judges also recognized Consumer Reports in the Local Community Betterment category for its investigation into PFAS (per-and poly-fluoroalkyl substances) in food packaging from restaurant and grocery chains. These chemical compounds have been linked to health problems affecting the immune system, birth weight and cancer risks. Tests of more than 100 products found measurable levels of PFAS in more than half of them. Consumer Reports released its findings in an article co-published with The Guardian. It also launched a petition urging companies to end PFAS in food packaging and demand safe alternatives, which garnered more than 26,000 signatures. CR's investigation led to legislative results at the state level and public pledges from major fast-food chains to eliminate PFAS from food wrappers.
For the Mental Health category, men's shaving and personal care marketer Harry's claimed the award for its ongoing partnership with The Trevor Project (TTP), an organization focused on mental healthcare for the LGBTQ community. Since 2017, Harry's has helped TTP serve more than 221,000 LGBTQ individuals in crisis, 47% of which identified as men or non-binary. Throughout their partnership, Harry's has donated more than $1.1 million to TTP, including Pride set sales and programmatic work. For its 2022 Pride set, Harry's worked with Flamingo (its sister in shaving products) to offer customers a limited edition, genderless, Face & Body Pride Shave Set. The brands also provided an inclusive product for non-binary individuals who often feel excluded from the heavily gendered shaving space. In April 2022, Harry's prioritized Pride and its Open Minds Initiative to provide equitable and holistic resources within the mental health space, awarding $5 million to Team: Changing Minds, an organization building a network of mental health responders dedicated to helping young men recognize and find assistance to emotional challenges.
Explore all the 2022 Greater Goods Awards winners below — including a quick rundown of the programs and insights into why they won and what marketing teams can learn from them.
Download the complete guide here.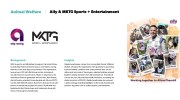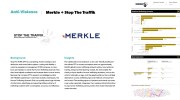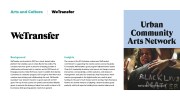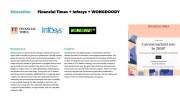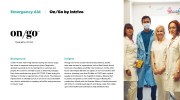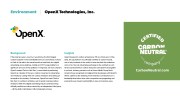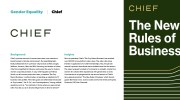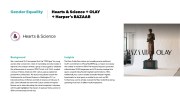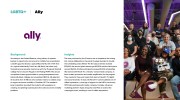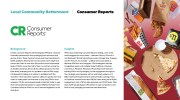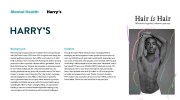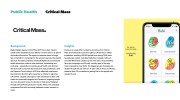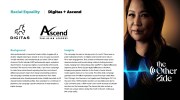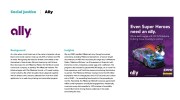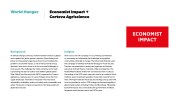 Full GGA winners list below:
Animal Welfare
Ally & MKTG Sports + Entertainment – Ally Racing Best Friends Season Long Program
Anti-Violence
Merkle & Stop The Traffik – Using machine learning to prevent Human Trafficking
Arts and Culture
Children
Epsilon's Partnership with FIA
Education
Financial Times, Infosys, and WONGDOODY
Emergency Aid
On/Go by Intrivo – On/Go for Good
The Thomas Collective and Seattle's Union Gospel Mission – Angels: Lost + Found
Environment
Gender Equality
Chief "This Guy Means Business" Campaign
Hearts & Science, OLAY & Harper's BAZAAR: STEM Statue
LGBTQ+
Local Community Betterment
Consumer Reports' Fight for Safe and Sustainable Food Packaging
Mental Health
Public Health
Racial Equality
Social Justice
Sustainability
Water
World Hunger
Economist Impact and Corteva Agriscience
https://staging.digiday.com/?p=484090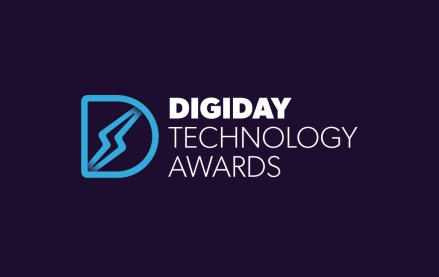 August 15, 2023 • 5 min read
•
•
Micro-personalization with AI, e-commerce technology, privacy compliance and partnerships proved the driving factors for success in this year's Digiday Technology Awards shortlist. As the judges' choices illustrate, the submissions that came in a cut above demonstrated brands' passion for balancing data privacy and highly effective personalization — adopting technologies and integrating with partners to achieve […]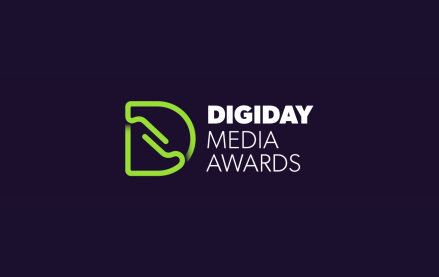 June 20, 2023 • 4 min read
•
•
The 2023 Digiday Media Awards featured a rising tide of collaborative brand partnerships and influencer collaborations. This year's winners also used emerging tech to revitalize the customer experience, prioritizing diversity and inclusivity. One program that hit on both themes secured two wins — one for Best Branded Content Program (B2C) and one for Best Custom Advertising […]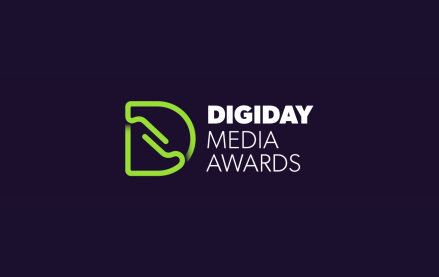 June 6, 2023 • 8 min read
•
•
Personalization, authenticity and inclusivity emerged as significant themes among this year's Digiday Media Awards shortlist. With the expansion of digital media's global reach and influence, brands are recognizing the importance of investing in emerging channels to engage diverse communities. The Brazilian Report was shortlisted for several categories, including Best Podcast for its weekly series, 'Explaining […]