Winners and losers of Google's move to unified first-price auctions
March 12, 2019 • 6 min read
•
•
Any big change Google makes creates waves for the rest of the market. Its pledge to shift from a second-price to a unified first-price auction is no exception.
A period of flux will follow once the market readjusts to first-price auctions being the norm. But as with any big change, there are upsides and downsides.
Exactly how much the move affects publisher yields and pricing patterns will become clear over the coming months as the changes are fully implemented. But here is a look at the winners and losers:
Winners:
Google
Google's planned changes to its publisher ad server and ad exchange offer — Google Ad Manager — fall into two buckets. The first relates to moving its exchange from a second-price to a first-price auction, and the second is the introduction of a unified auction into its ad server. While both mark major changes, some digital media experts believe the latter to be the more significant of the two, and one that will hand Google significant future advantage.
One theory is that Google's move to create a unified auction has left the door firmly open for a potential return to second-price auctions. Google's shift to first-price auctions makes sense in today's complex array of sequential auctions that occur concurrently, driven by the rise of header bidding. The change has been pitched as a way to help simplify the auction process for publishers, who will welcome that with open arms. Yet some digital media experts believe that in a few years, the multiple auctions scenario perpetuated by header bidding won't exist.
"Once the conditions are right, Google will almost certainly revert back [to second-price auctions]," wrote Ratko Vidakovic, founder of ad tech consultancy AdProfs in his latest newsletter. "At that point, Exchange Bidding [Google's header bidding product] will be the easiest way for publishers to incorporate new sources of demand, while Google extracts a 5 percent rent on all transactions."
Meanwhile, Google's changes could potentially hamper competition from rival ad exchanges.
"Most major U.K. publishers use Google Ad Manager, and we want the path with least resistance to succeed," said an executive at a digital media publisher.
Publishers digital ad revenues
Publishers' online ad revenues will increase, at least in the short term. In a first-price auction, the highest bid wins so buyers must be prepared to pay the exact amount they bid and to bid higher in order to win. With second-price, the winning bidder pays just a penny or cent over the price of the second-highest bid. The gap between them can be large. Naturally, if the new norm is for buyers to pay the highest price, publisher ad yields will increase. Though that will likely flatten out once media agencies smarten up their bidding strategies.
"Publishers will get a bump in the short term as some buyers won't adapt to the changing [auction] dynamics," said Matt McIntyre, head of programmatic for EMEA at Essence. "But over time it could be more damaging for publishers as it [first-price] creates a simpler auction for buyers to develop strategies for. Buyers will become more cautious about what they bid."
Programmatic-guaranteed revenue
Publishers are already reporting a spike in programmatic guaranteed revenues, but Google's move could accelerate this. Publishers will have another reason to develop closer relationships with advertisers who won't want to risk overpaying when buying in first-price auctions, according to some observers. "This could be a game changer for programmatic guaranteed activity," said Amir Malik, digital marketing lead at Accenture. "If I'm buying blind, I need to know I'm paying more than my rival advertisers on that user or impression. But if I have a relationship with a publisher directly that can create that unfair advantage over competitive brands, that's compelling." If publishers play their cards right, they can drive advertisers into buying environments: also a win-win for advertisers who care about efficiency, he added.
Vendors with bid-shading tools
While the market awkwardly straddled both second- and first-price auctions, buyers felt they got the sharp end of the stick. Suddenly, they went from being able to win bids based on the second-price clearing when they only pay a penny or a dollar over the second-highest bid in order to win, to having to pay higher in order to secure the win under first price. To soothe wrinkled brows of buyers, some DSPs and exchanges came up with tools that offered buyers a way to pay less in a first-price world: bid shading. Independent vendors that are ahead with this will be in a strong position.
Losers:
Client-side header bidding
While header bidding was an effective way to maximize yield for publishers in a second-price environment, it has had its drawbacks. Hello, page latency. The progression of server-side bidding, where the burden of the auction is taken off the publisher's header and into the ad server, was regarded as the natural evolution. But multiple digital media experts believe that Google's move could accelerate header bidding's demise. One executive at a major national publisher predicted that header bidding will vanish within the next three years. Not all predictions are as extreme, yet several digital media executives agreed that the future is in server-side bidding and unified auctions.
"Operationally, why would I need to use client-side [header-bidding] technology such as prebid when my ad server is Google and now offers a truly unified auction?" said a publishing executive. "I could just plug my partners into exchange bidder and let them compete in this unified auction with a server-side integration."
"A unified auction market will push out header bidding," added an executive at a national publisher.
Independent ad exchanges
Let's face it, anything Google does to increase its own service often has detrimental consequences for independent exchanges. With this latest change, DSPs can bid directly into publishers' ad servers (most publishers use Google's ad server). Google has effectively removed the need for intermediaries. "I fear for independent tech vendors and their place in this new ecosystem," said an executive at a digital media publisher.
Marketers
Premium publishers have long prioritized how to wring more value from their inventory. In a first-price auction world, most are confident that the quality of their content, sites and inventory is deserving of the higher prices likely to be bid. In the long run, there are opportunities for marketers in the changes. In the short term, however, it will create more headaches as buyers have to get to grips with far more sophisticated bidding strategies than simply bidding as low or as high as they can.
Soft-floor pricing
Publishers use both soft and hard floor pricing in programmatic environments. Media executives have anticipated they will need to move back to hard floors as a result of first-price auctions now being the default.
"We will have to move back to hard floors; otherwise, the buy-side technology will work out that we have low or no floors and will shade their bids accordingly reducing our revenue," said a publishing executive.
https://staging.digiday.com/?p=325477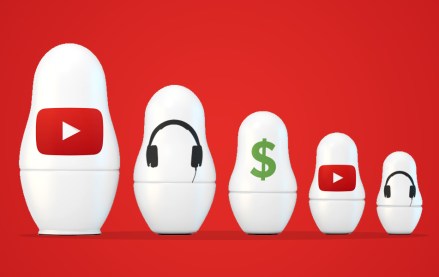 August 17, 2023 • 3 min read
Adalytics Research asks, 'Are YouTube advertisers inadvertently harvesting data from millions of children?'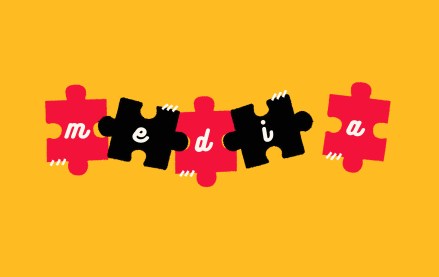 August 17, 2023 • 10 min read
Publishers' Q2 earnings reveal digital advertising is still in a tight spot, but digital subscriptions are picking up steam.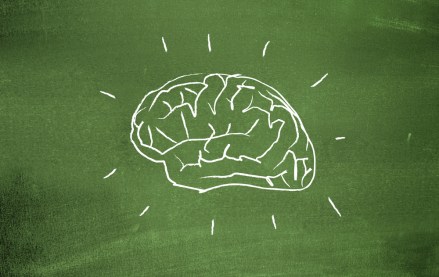 August 17, 2023 • 5 min read
Experts reflect how the failures of social media and online advertising can help the industry improve the next era of innovation.