Rachael Ray is the star of her own syndicated daily series, the editor of her self-titled magazine, and the host of about 457 shows on Food Network. That's clearly not enough of a media empire for the bubbly cook-not-chef, best known perhaps for whipping up 30-minute meals and traveling for $40 a day. Now Ray is starting her latest media venture: partnering with Demand Media to launch the new food channel on eHow. The channel will be less Ray's recipes but more her Buddies – serving as an incubator for new cooking talent on the Web cherry-picked by Ray herself. Though Ray emphasized the use of storytelling and personality in describing the channel's content, it launched with 20 original videos right in eHow's search-friendly wheelhouse, including "how to cut perfect orange slices" and "how to make a no fail soufle." On Monday Ray sat with Digiday to explain how Demand fits in with her expanding domain.
You already produce alot of content on the Web, between your magazine's site, the Food Network site, why does this opportunity interest you? Are you worried you might risk becoming repetitive? Is there enough stuff to talk about?
Sure, all of that's there, but I get to step outside content-wise what I'm limited to do, because I can bring in all these other people. Like Josh Ozersky and
Evette Rios
. So they can bring their expertise to our brand as a whole. It's not just for me, it's all of our content Buddies. And I think the more places you can put your content the better. I'm not of the thinking that one cannibalizes the other in any way shape or form. I think the more platforms you put what you believe in out there for people, it drives more business back into every component of that brand or business. I think the challenge from here on is how to layer in unique content that is attached. Like when you're watching some unique content on The Daily Show, what's the icon that I can put up that will drive you to the eHow vertical, or to the magazine. In the magazine, what's going to drive people back to this area, or to our merchandising. So it's about how to use that more cleverly. But I think the more ways you can put whatever your content is out to the world, the more opportunity you have to bring somebody into your community who becomes a customer of yours, or a reader and maybe a contributor. I can bring in other people that can believe in the overall concept, living the good life shouldn't just be for the rich or the specially trained. It should be for everybody. As long as they agree with the vibe of our brand and what our mantras are, you can bring in any content partners you want. And you just keep broadening that horizon for people.
How much of this is aimed at tryng to nurture the next Rachael Ray of 2011?
There is certainly an opportuniity for that. Absolutely. Things that I had to learn from trial and error on local news or local television shows, people can now learn in moments because you get this instant feedback from the customer, the reader the viewer. So it's a great place to test drive concepts, personalities, and content all at the same time. For sure I think some of these people will end up with their own brands or their own TV shows or their own line of books. It's certainly plausible. If I didn't believe in them, they wouldn't be partnered with us.
So this isn't about finding great amateur bloggers on the Web. You're trying to find serious talent, not just people trying to win a contest.
These are people I actually know and have spent a lot of time with, and I value what they have to say and how they do it. They are people who I think are terrific teachers because they don't wear their knowledge on their sleeve and they are very conversational. It feels like a visit to learn from them. It's fun, it's not a drag. Some of them are very loud and some of them are very soft, but they have very approachable personalities. They are great teachers and you don't always know you are being taught. You feel like you are visiting with them.
Do you think if you were getting into the business today you would be on local TV like you started, or would you be posting YouTube videos and blogging?
I never planned any of it so I have no idea. My life was a series of good luck and accidents and a lot of hard work. I think I would always be working in food and I think that given the landscape of things today it would have to include digital. Anything you do in any arena in has to.
Are you a big social person? Does that come naturally to you?
I'm certainly working on it [laughs]. It depends on what it is. Content I'm great at. You know if somebody came in here with a Flip camera I'd figure out 12 things I've never said before about something that they could put up on the vertical. But finding the time in the day to send out tweets and stuff, I'm trying to get much better at. I'm want the tweet to have content. I don't want to tweet about just anything. I mean once in a while, I'm a huge Foo Fighters fan, so when the new album came out, I did tweet quite a bit. But most of the time I write "din din," whatever we literally had for dinner last night, or my husband's latest cocktail, or where I just bought something at a terrific price, or a terrific bottle of wine. I try to make even the tweets informative and a source of information. Not just chat. I don't mind opening up my whole life, I just don't think anybody cares. I think it has to have some value.
https://staging.digiday.com/?p=4113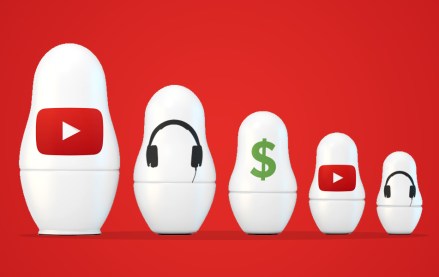 August 17, 2023 • 3 min read
•
•
Adalytics Research asks, 'Are YouTube advertisers inadvertently harvesting data from millions of children?'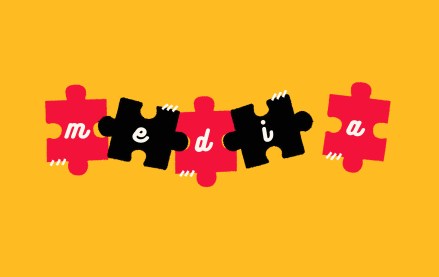 August 17, 2023 • 10 min read
•
•
Publishers' Q2 earnings reveal digital advertising is still in a tight spot, but digital subscriptions are picking up steam.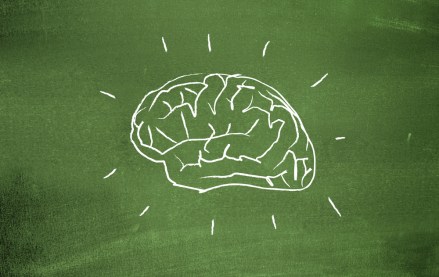 August 17, 2023 • 5 min read
•
•
Experts reflect how the failures of social media and online advertising can help the industry improve the next era of innovation.