If broadcast networks decide, as Fox has, to hold back most of their top primetime shows from the Web, there are several obvious winners and losers. The network TV business model would appear to win, at least for a while. At the same time, Hulu instantly loses a lot of its appeal. And users are big losers, as they are faced with having to give up some of the choice and control they've enjoyed in recent years. One surprise winner in all this: original Web video.
In fact, many industry executives see an opening for Web-native-content companies to steal ad dollars from the broadcast networks and Hulu, which stand to lose viewers and spending if and when authentication takes hold. One industry executive with knowledge of the broadcast networks' video businesses estimates that
NBC, ABC, Fox and CBS could stand to lose 50 percent of their video inventory
once they start keeping their top shows off the Web for at least 8 days after they air. Meaning that all those dollars theoretically have to go somewhere.
That would put a lot of dollars in play. According to eMarketer, online video ad spending is poised to rise from $2.1 billion this year to over 3 billion next year.
While there is plenty of Web video inventory for digital buyers to turn to, there isn't much in the way of professionally produced, premium content. Thus, there is an opportunity for second-tier players who have struggled to attain equal footing with TV programming.
"Dollars are going to follow viewers, and if there is less 'super premium' network TV inventory online, they are going to look elsewhere," said Jim Louderback, CEO of Revision3. "There is a premium level below the super premium that is brand safe. And below that is the undifferentiated masses."
ComScore
is helping differentiate the mid-tail from the rest of the Web. Earlier this week the researcher released its first report breaking out numbers for individual channels on YouTube.
Per that report, Revision3's YouTube channel reached about 7.5 million uniques. Next New Networks' channel reached about 4 million users. Other mid-tail players scoring big numbers were Machinima (17 million uniques), Maker studios (11 million) and Clever TV (7.3 million). Those figures should help some lesser-known content producers chase after lost TV dollars.
"There is a real opportunity for scale happening here," said Jay Sampson, Machinima's evp of sales.
Sampson, who jumped to Machinima last month after 14 years at Microsoft, noted that Machinima's "Mortal Kombat"-themed series netted 1.5 million unique users over seven days in April. "Compare that to TNT's 'Falling Skies,'" he said.
The trick will be convincing brands that Machima's shows are comparable to "Falling Skies," or anything network and cable TV churns out. That's still a challenge in some cases, admitted Sampson, as Web video is far from being a mature medium. Still, in this era of 15 versions of "Real Housewives," that could be getting easier.
"Hulu's advertisers are used to paying high CPMs for good content," said Evan Gotlib, svp of advertising for Blip.tv, which aggregates and promotes Web originals "That should help companies like ours."
"It's not like people will stop watching online," added Alvin Bowles, CEO, Grab Networks. "The pay walls will just drive that viewership in different directions."
But if anyone's going to benefit from a premium inventory shortage, it's YouTube itself, followed by Vevo, say insiders. Both boast of huge audiences — and in Vevo's case, its content (expensive-to-produce music videos) is viewed by many buyers as on par with TV. Of course, there are many in the industry who don't view Web video as being anywhere near on par with TV. They point to the lack of hits and the erratic level of quality.
Larry Tanz, president of the Web production studio Vuguru ("Prom Queen"), sees the tide shifting — albeit slowly.
"Whether you buy this theory of the midtail stealing dollars from premium video is whether you think we've reacehd the tipping point yet with orignial content," Tanz said. "The audience is there. Now if they can't get their favorite shows, you could argue that that that could slow growth. But I think we're past the tipping point."
Tanz theorized that viewers seeking Fox shows like "Family Guy" on Hulu — after realizing they've been delayed — could turn to originals like Vuguru's "The Booth at the End." While numbers aren't available for that series, Tanz called it a major success, noting that more than two-thirds of viewers completed the show's 22-minute episodes.
The fact that some Hulu viewers are turning to the site for shows like "The Booth" is promising for the site, considering the viewership revolt it could face if currently network series disappear.
But according to Donnie Williams, chief digital officer at Horizon Media, Hulu doesn't rely on "Family Guy" and "Saturday NIght Live" clips as much as you think.
"We don't envision viewership dropping off," he said. "I agree that more dollars will flow into the midtail, but it's not going to be the result of a drop off.
Williams also threw cold water on the theory that the individual broadcast sites — CBS.com, Fox.com, etc. — will impact the market in a big way if they lose viewership because of authentication. That's because, despite their premium content, they aren't as important in the online video space as many percieve.
"I can't say what percentage of total streams they represent, but it's a sliver compared to Hulu," he said.
https://staging.digiday.com/?p=3310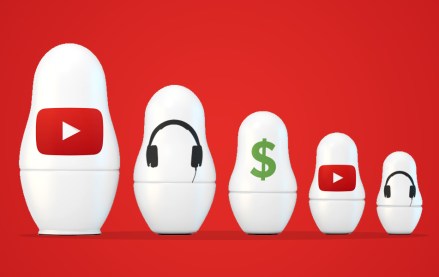 August 17, 2023 • 3 min read
•
•
Adalytics Research asks, 'Are YouTube advertisers inadvertently harvesting data from millions of children?'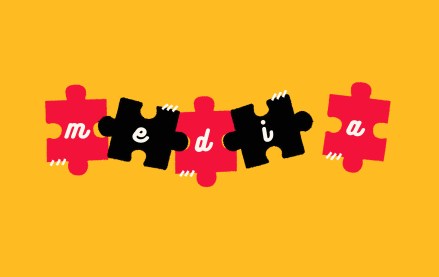 August 17, 2023 • 10 min read
•
•
Publishers' Q2 earnings reveal digital advertising is still in a tight spot, but digital subscriptions are picking up steam.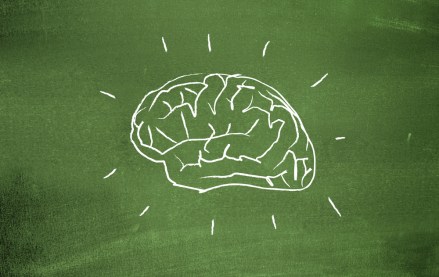 August 17, 2023 • 5 min read
•
•
Experts reflect how the failures of social media and online advertising can help the industry improve the next era of innovation.