It was clear in Austin, of all places, that the fates of Silicon Valley and Madison Avenue are entwined as never before. South by Southwest showed how this odd couple is reliant on each other with a raft of startups hawking their wares and agencies like R/GA, JWT and Huge sending contingents 30-strong.
But beneath the bonhomie, there is the long-simmering tension between the camps of venture-backed tech innovations bent on changing the world and the more staid marketing world of selling more stuff for clients.
The startup scene often casts a wary eye on marketing, at least what they think of as marketing. It's often viewed as a waste of time and money at a high level. This attitude was most starkly displayed recently by Fred Wilson, the New York venture capitalist who has become this generation's investing savant thanks to his bets on Twitter, Foursquare and others. Wilson
laid into the entire discipline
of marketing in a blog post. He put his position directly: "I believe that marketing is what you do when your product or service sucks or when you make so much profit on every marginal customer that it would be crazy to not spend a bit of that profit acquiring more of them (Coke, Zynga, Bud,
Viagra
)," he wrote.
He's not too original here. Whether he realizes it or not, Wilson's parroting an old Jeff Bezos quote about advertising being "the price you pay for having an unremarkable product or service." Amazon was the belle of the ball when it came to building a tech company the right way. It spent heavily — too heavily in Bezos estimation — on advertising. It ended up taking that money and investing it into free shipping instead.
There are laudable lessons there. But that's advertising rather than marketing. Mike Duda, founder of hybrid marketing consultancy and venture shop Consiglieri,
responded as much
to Wilson in a post. Wilson backtracked a bit from his position in a
follow-up "bug report" post
.
There are many ironies to Wilson's rant. His most successful portfolio companies, Twitter and Foursquare, arguably won their categories more on the back of marketing than product. To be sure, both have great products. That's a prerequisite. But Twitter's product wasn't bullet proof. It failed to handle multimedia like rival Pownce, which shut down in late 2008. And who can forget Twitter's frequent downtime in 2009? The difference was Twitter became synonymous with real-time messaging through its savvy use of the media. CNN constantly trumpeted Twitter, and celebrities began promoting their accounts on the service. That's marketing.
It's a similar story with Foursquare. Its design, in many people's estimation, was inferior to rival Gowalla, which also had the ability to attach photos to venues well before Foursquare. But Foursquare played the PR hand heavy, with tons of coverage from the likes of TechCrunch and even an ad campaign through Gap. Again, that's marketing.
There's a bit of wishful thinking to WIlson's view. He advises "you need to acquire customers for free early in a startup." There's a belief in there in the Silicon Valley myth of two guys in a garage hammering away on a world-changing product in obscurity. The truth of the Valley — and all tech — is much different. There is a marketing machine that's just as important. There are armies of PR people bent on getting startups covered in TechCrunch and other influential blogs. There are VCs like Wilson himself who operate widely read blogs that serve to market their investments.
Ironically, after weighing in against marketing, Wilson advises five steps startups should take, including the use of Twitter, launching at events like SXSW and doing PR. Nearly all of his steps are forms of marketing.
This is more than a semantics problem, though. TechCrunch itself lamented that SXSW has gone from an underground for techies into a marketing bonanza, with startups like GroupMe and Squarespace taking over venues. The sidewalks were crammed with aggressive pamphleteers. It was at time like the Vegas Strip or even, God forbid, Ad-Tech.
Even if you put such marketing down as "free media," there's the fact that advertising has become a key part of many startups growth path. Google, Facebook and other automated ad networks have made advertising a key pillar of many startups. And clearly when companies mature, advertising plays a bigger role. Google was celebrated for abstaining from advertising — until it ran a Superbowl spot. GroupOn did the same a mere 18 months into its existence. Last I checked, Amazon itself is running plenty of ads for the Kindle. Bezos probably wants to adjust his "unremarkable product" thesis.
It's also troubling that the people backing and running companies that have advertising as a business model don't fully understand the business. Look down the resumes of top VCs, you'll be hard-pressed to find many with any experience in advertising. This is why ad agencies are filling a void as investors. Duda told me he sees himself as "the anti-Fred Wilson" because he believes strongly in marketing done right for growing companies. Startups often believe they, like Google, can "turn on revenue" once they acquire a lot of users. If only.
The truth is startups and marketing have always been close cousins. In the end, the more viable product typically wins with consumers, but there is a lot of maneuvering beforehand that sits squarely in the realm of marketing.
https://staging.digiday.com/?p=3608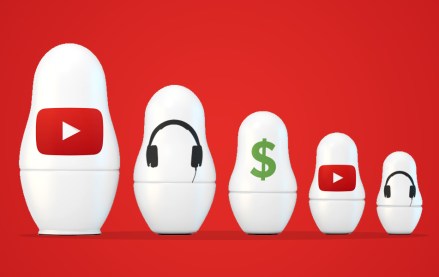 August 17, 2023 • 3 min read
Adalytics Research asks, 'Are YouTube advertisers inadvertently harvesting data from millions of children?'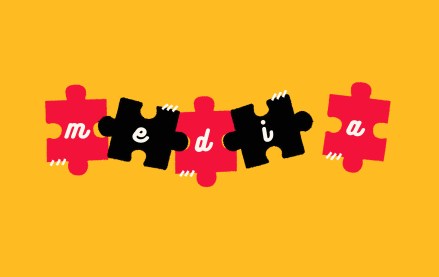 August 17, 2023 • 10 min read
Publishers' Q2 earnings reveal digital advertising is still in a tight spot, but digital subscriptions are picking up steam.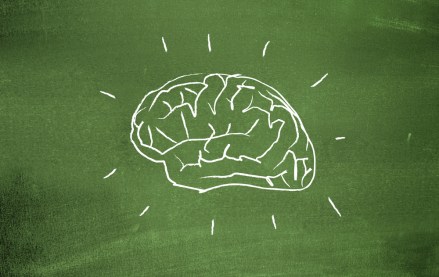 August 17, 2023 • 5 min read
Experts reflect how the failures of social media and online advertising can help the industry improve the next era of innovation.