Nearly half of all digital video advertising buyers in a DIGIDAY survey sponsored by YuMe said they expect an increase in spending on the medium this year, and nearly 65 percent of these enthusiasts say the increase will be in double digits or greater.
Working independently with the sponsorship of the video ad network provider, DIGIDAY surveyed nearly 800 digital media and marketing pros in March: 568 advertiser and agency respondents, 144 video content publishers, and 85 ad network, demand-side platforms and supply-side platforms.
Over 45 percent of 225 agencies and advertisers responding said they expect their digital video ad spending to increase this year over last year; 34.2 percent expected no change, and just 2.7 percent expected single digit pull-backs. Five percent of those in the enthusiast camp expected digital spending on video to more than double.
Just greater than 30 percent of those predicting a rise in digital video spending say they'll likely steal dollars from online display ads to fund their video increase; another 26 percent said it would likely come from broadcast or cable, and 18 percent said print. Some 13 percent said the spending would be incremental, and not skim resources from other media, making digital video a likely strong beneficiary of the economic recovery.
A handful of respondents said they'll be reviewing both broadcast and cable for transfer, and one said "a combination of channels we're saturated in or that are in decline" will give ground to fund digital video increases.
Looking at how advertisers approach the medium, in the DIGIDAY cross-section of the market, just greater than 10 percent of participants buy only online video. Another twenty-three percent invested just 6-10 percent of their video ad budget online in 2010, and 17 percent put up to 20 percent of their video budget online. Put another way, respondents drew from a vast array of experience and did not represent a homogeneous group of digital-only advertisers and marketers.
That said, what jumped out at us was the apparent surge in dabbling in mobile video. Nearly a third (32 percent) of respondents said they'd invested what amounts to an experimental budget (1-5 percent of their total video budget) in mobile video. About half that many adventurers (14 percent) are taking a crack at iPTV. Broadcast television and cable still control the majority of the money here. (If you combined these two, you'd be making up the majority of video ad spending.)
A majority – 57 percent – of respondents already buy video on mobile phones, while 45 percent are buying it on iPad or other tablets. Some 16 percent are buying video on iPTV or connected TV, and a leading edge of 5 percent are exploring all these platforms, plus a vew others like Xbox, gaming, point of sale or out of home. Seventy percent say their digital video budget will increase on mobile phones this year, and 66 percent say they'll u their spending on iPad or other tablets.
When turning to digital only budgets, there are three distinct groups – 26 percent of buyers who spend less than 10 percent of their digital dollars on video, 35 percent who spend 10 percent to 30 percent of their digital budgets on video, and 34 percent in the more than 30 percent camp. (Just less than 10 percent appear to specialize in the medium, at 70 percent, and 5 percent don't know how much of their video ad budget is digital.
The vast majority of pre-roll video ads – 71 percent — comes in 15-second increments, with just 3 percent of respondents saying they're experimenting with ads longer than 30 seconds.
As for how these buyers placed their campaigns, a slight majority said they bought from a digital video ad network, followed closely by buying directly from a video publisher. The most popular answer for buyers who do go direct to the source for their video advertising spending at 19 percent, say they buy no more than half of their digital video campaigns that way.
The surprise laggard here in purchasing venue was the television upfronts. Nearly half of all buyers surveyed say they don't buy any digital video at the upfronts, and less than one percent get all their video that way. Just 10 percent of buyers who patronize the television upfronts at all buy more than half their digital video inventory there.
We'll come back and spend a bit more time on video content producers, but nearly half (48 percent) said that they sold between 11 percent and 30 percent of their digital video ads at the 2010 television upfront. Some 40 percent said they sold nothing there.
Brand awareness is the strongest campaign incentive for buying digital video, at 41 percent, followed by brand engagement at 26.5 percent. Tech-savvy video producers seem more likely to land the buy than those who merely bring brand to the table. Targeting capability leads as a criteria for determining from which sites buyers will purchase online video advertising followed by measurability, price and reach. Transparency, which is a hot topic among some ad networks, ranked only fifth among "most important" reasons for deciding where to buy.
What do buyers measure to determine success of their digital video campaigns? For most, it's "brand lift," followed by the percent of video completed, the cost per completed view, and lastly click-through rate.
Better measurement and reach lead as factors that would influence digital ad buyers to purchase more online video, followed by more quality content and brand safety. In other words, for most digital video ad buyers, it would appear the medium shortage, so long as there are metrics to go along with measuring reach, appears a greater factor than an inflow of branded video.
More than half of the more than 100 responding advertisers and agencies who don't currently buy digital video say they're planning on doing it soon, but for them the most important impetus will be reach, followed by better measurement.  Some 42 percent will enter the market with budgets that represent 1-10 percent of their total digital ad spending on the line. The same percentage of respondents – 26 percent — predicted that they'll shave broadcast and cable spending to fund their entry into digital video, though slightly more of these later entrants were willing to cannibalize cable. A much larger number than the established buyers – 21 percent — say they'll be spending incremental budget, but an equal number say they'll take it out of their general online display budget.
But lest online video publishers get too excited about this influx of digital video ad dollars this year, newbies say they're most likely to patronize YouTube, social media, and video ad nets – in that order – before reaching out to premium video web sites. Online video sites do lead the online affiliates of a TV show, however.
For sixty percent of ad-supported video content producers, digital video revenue represents less than 20 percent of their total digital dollars.  Just 16 percent of respondents report that digital video is greater than 50 percent of their digital revenue. That same cross-section likely represents the full-episode or greater than 10- to 14-minute video genre; the vast majority of video providers (74 percent) fall into the 3- to 5-minute video category. Understanding this is necessary to appreciate why pre-roll, in the content provider's perspective, thus represents just 23 percent of video ad formats. Another way to look at this, though, is that video content producers have come to support a wide variety of ad formats to make money from their online video.
Also, the majority of respondents (51 percent) say they accept digital video ads or branded content that is longer than 30 seconds, and 53 percent say they syndicate their digital video content.
Considering that 28 percent of digital publishers say they support ALL digital video platforms, the vast majority leverage both smart phones and tablets as platforms. Nearly half, 48 percent, support at least smart phones, and 41 percent do the same for iPads or other tablets, with 11.5 percent saying they've supplied digital video to iPTV or connected TV.
Over the next year, iPad and other tablets look to see the greatest increases in digital video content, with 42 percent of respondents saying they'll add support for that platform; with another 22 percent saying they'll add support for "all of the above" named digital video platforms, that could bring tablet platform support to near ubiquity by video content producers.
As noted above, 40 percent of broadcast and cable respondents said they sold none of their digital video advertising at last year's television upfront. In fact, no respondent reported selling more than 40 percent of their inventory there (as represented in the answers of broadcast and cable affiliates respondents in the chart below, right).
By this year, the number expecting to sell at least some of their digital inventory at the upfront may rise to 73 percent, but only a minority (8 percent) say they'll sell more than 40 percent through this virtual marketplace.
Another disconnect with buyers: nearly half of ad-supported video content producers say that click-through rate is likely the most important metric for measuring the ROI of digital video advertising for an advertiser, though advertisers and agencies rated this metric last behind brand lift, percent of video completed and cost per completed view as their own yardsticks for success.
Content producers who aren't yet supporting video with ad dollars say the number one reason is insufficient reach, but a sizable minority – 35 percent — say they're planning to monetize their video offerings soon.  Of those who do plan to sell digital video ads soon, the greatest number, 47.4 percent, will lean on a video ad network to boost sales.
Note: The full powerpoint results are available to those who participated in the study and to members of DM2PRO.com, DIGIDAY's member website. Presentation slides will be publicly available there after a more thorough analysis of our survey findings are presented by Gian Lombardi, YuMe svp of eastern sales at 12:30 today at the DIGIDAY:VIDEO UPFRONT in New York City. The full UPFRONT show will be streamed beginning at noon Eastern Time at the conference website.
https://staging.digiday.com/?p=5670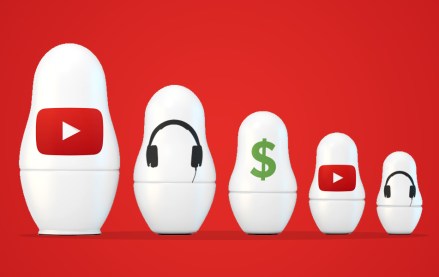 August 17, 2023 • 3 min read
Adalytics Research asks, 'Are YouTube advertisers inadvertently harvesting data from millions of children?'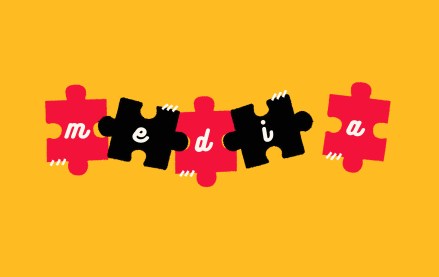 August 17, 2023 • 10 min read
Publishers' Q2 earnings reveal digital advertising is still in a tight spot, but digital subscriptions are picking up steam.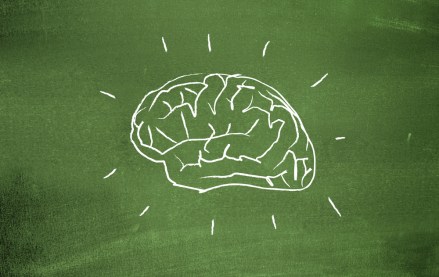 August 17, 2023 • 5 min read
Experts reflect how the failures of social media and online advertising can help the industry improve the next era of innovation.