Digiday will stream the Digiday Exchange Conference from its home page beginning at 10:30 a.m. with a kickoff workshop sponsored by iSocket.
Eran Metzer, senior director of global solutions for Yahoo's Right Media, will give a "view from the top" in the morning, discussing the promises and challenges of programmatic buying for both advertisers and publishers. The day's other sessions include fireside chats with publishers, agencies and brands for how these key constituencies approach the world of machine-based ad buying. There will also be a "hypbebuster" presentation by Yieldbox CEO Jonathan Mendez that details his view of why publishers lose in ad exchanges.
The full agenda is below:
10:30 a.m.: Kickoff Workshop with isocket: Programmatic Buying Beyond RTB
Most ad technology and exchanges deal with remnant inventory, no matter how people try to avoid the R word. The huge direct deals world is largely stuck in the stone age. But that's changing, with new platforms and programmatic buying coming to Class 1. Learn how things are evolving over the next few years, what the demand and supply sides want, and how publishers need to recalibrate their fears of channel conflict.
Presenter: John Ramey, founder & CEO, isocket @jpramey
11:00 a.m.: View from the Top
Moderator: Brian Morrissey, editor-in-chief, Digiday
Speaker: Eran Metzer, senior director, global solutions, Right Media
11:20 a.m.: Digiday Dialog with NBCU: Learnings and Challenges
Jeremy Rondol will discuss what NBCU has learned over the past two years in the private exchange space, the challenges they've uncovered and some thoughts on how to optimize the ecosystem.
Moderator: Jack Marshall, staff writer, Digiday
Speaker: Jeremy Randol, sales director, NBCUniversal Audience Platform
11:40 a.m.: The Sell-Side View
Publishers have struggled with the vast imbalance between supply and demand in digital media. Ad exchanges promise to help buyers find the right inventory for the right price. Will this allow publishers to better reach buyers they never would, or is this just another step down the road of total commoditization?
Moderator: Josh Sternberg, staff writer, Digiday
Speakers:
Rich Antoniello, CEO, Complex
Vikram Somaya, vp global operations and audience, Consumer Media, Thomson Reuters
12:05 p.m.: Tech Talk Presentations
The Pulse of RTB: A View Through the Crystal Cube
Exchange-based media buying has achieved both scale and efficiency. But it is still working on efficacy. Sunil Sharma, CEO of InferSystems, will provide an exclusive preview of his new white paper dealing with these issues and share a more dynamic model of the vectors along which exchange-based media buying is likely to travel to achieve efficacy. He will also discuss the relative positions and possible strategic moves of market participants as they strive for utopia.
Presenter: Sunil Sharma, CEO, InferSystems
Increasing Demand Through Automated Direct Sales
Presenter: Raj Chauhan, president, North America, Adslot
Five Must-Know Tips for Buying Video
While there has been rapid consumer adoption of video online, the video advertising space is still very much in its infancy. Executing in this new environment can be daunting. Buyers are under pressure to execute, and the video ad market differs from display with its own complex tangle of acronyms, formats, technologies and players. Mark Trefgarne, CEO of LiveRail, will review the top five things media buyers and planners at ad networks and DSPs must know before buying video.
Presenter: Mark Trefgarne, CEO, LiveRail
1:25 p.m.: The Buy-Side View
Agencies have historically thrown people at problems. The fragmentation of digital media, along with client pressures to cut costs, has driven agencies to find new ways to operate leaner ad-buying operations with the application of technology. Two leaders speak out on how the modern buying agency looks.
Moderator: Jack Marshall, staff writer, Digiday
Speakers: Mac Delaney, vp brand relations-Audience on Demand, VivaKi Nerve Center
Barry Lowenthal, president, The Media Kitchen
1:50 p.m.: Digiday Dialog with OpenX: Programmatic Buying Demystified
Publishers are wary of ad exchanges. Some think exchanges commoditize their inventory. Others believe they are a dumping ground for unwanted ad space. Almost all see an alphabet soup of acronyms that overcomplicate supply and demand. Digiday editor-in-chief Brian Morrissey and OpenX vp of publisher and business development Sam Cox discuss how publishers can make programmatic buying work for them — instead of against.
Moderator: Brian Morrissey, editor-in-chief, Digiday @bmorrissey
Speaker: Sam Cox, vp publisher and business development, OpenX
2:10 p.m.: Hypebusters: Publishers Lose in Ad Exchanges
The reason a customer buys something is the most important understanding any business can have. Yet publishers usually don't understand why advertisers are buying their media on exchanges. Hear Jonathan Mendez explain the problem, what the impact is and what he thinks publishers can do to remedy the situation.
Speaker: Jonathan Mendez, CEO, Yieldbot
2:30 p.m.: The Brand View
Programmatic buying is a new phenomenon that's mostly the preserve of direct-response ad campaigns. To date, large portions of ad budgets have yet to be earmarked for machine-based buying. Will programmatic buying ever break out of the DR ghetto?
Moderator: Brian Morrissey, editor-in-chief, Digiday @bmorrissey
Speakers: Sara Livingston, manager digital marketing, Seamless
Pete Colapietro, associate media director, SapientNitro
3:15 p.m.: Private Exchanges: Publisher Nirvana or Mirage?
Many publishers originally viewed the shift to programmatic ad buying warily. It seemed like a way for advertisers to cherry-pick the impressions they want, ultimately driving down the value of their inventory. There were also concerns about control of data and channel conflicts. Private exchanges were, in theory, a way to allay these concerns. Eighteen months on, many top-tier publishers have opened up private exchanges. Are they working? We sit down with Hearst, which recently launched its first private exchange, and ad buyer Merkle to find out the truth.
Moderator: Jack Marshall, staff writer, Digiday
Speakers: Orchid Burnside, director of digital operations, Hearst Digital Media
Megan Pagliuca, vp and general manager of digital media, Merkle
3:40 p.m.: Digiday Dialog with eXelate: The Modern Data-Focused Brand
Data has moved the provenance of direct marketers to all brands. Any brand worth its salt is diving into the data to connect more effectively with existing and new customers. Exelate CEO Mark Zagorski joins Digiday editor-in-chief Brian Morrissey to discuss the opportunities and pitfalls brands face in becoming truly data-focused.
Moderator: Brian Morrissey, editor-in-chief, Digiday
Speaker: Mark Zagorski, CEO, eXelate
4:00 p.m. Cocktails & Networking Sponsored by Live Intent
https://staging.digiday.com/?p=19581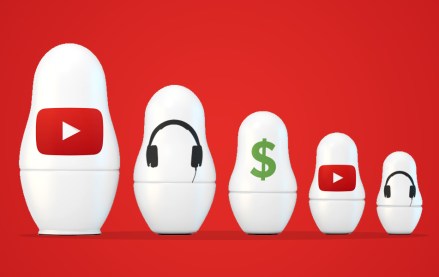 August 17, 2023 • 3 min read
Adalytics Research asks, 'Are YouTube advertisers inadvertently harvesting data from millions of children?'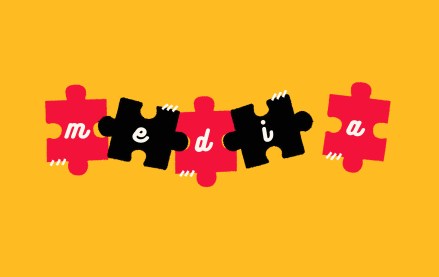 August 17, 2023 • 10 min read
Publishers' Q2 earnings reveal digital advertising is still in a tight spot, but digital subscriptions are picking up steam.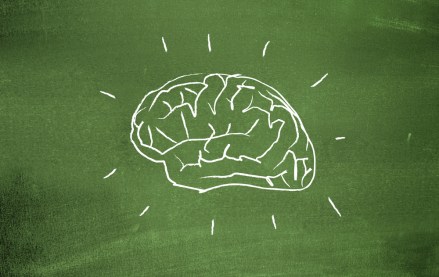 August 17, 2023 • 5 min read
Experts reflect how the failures of social media and online advertising can help the industry improve the next era of innovation.