An encounter with Choire Sicha can be freewheeling and full of surprises.
"Did you tell her how you tricked me into crashing Sally Quinn's house?" he whispers to his boss Melissa Bell, Vox Media's vp of growth and analytics, as he pops open a can of seltzer.
"That's a secret!" squeals Bell. Turns out, in her previous role as platforms director at The Washington Post, she was invited to a dinner party at the home of the legendary Post journalist and superstar socialite, to which Bell brought Sicha and his husband unannounced.
"Poor Sally Quinn, who's this immaculate hostess, had to add extra tables to her dinner party," she says.
"It was amazing," says Sicha.
Sicha has made a career of being out of place at the Big Media dinner party, and today is no different. Like many publishers, Vox Media has decided that its future depends on buddying up to the big platforms like Facebook. So earlier this year when it looked for someone to handle its platform relationships, it hired Sicha, co-founder of The Awl Network.
Sicha might seem like an unlikely choice. The Awl Network is an eccentric company that goes against much of what of modern media is today: Let others try to growth-hack their way to profitability; the Awl sells itself on the exclusivity of its audience (comScore put flagship theAwl.com at less than half a million unique visitors in February).
The flagship Awl is also known for its sharp media criticism; in 2015, it published a well-traveled piece by John Herrman that warned that publishers would be swallowed up by platforms. Sicha encouraged writers to write what they want, news cycle be damned. Its staff of about a dozen operates out of two rooms. Sicha is charming and self-deprecating and while the Awl demanded six-day workweeks, he conveys an image of being above the fray, saying things like, "I haven't had a real job before."
At Vox, meanwhile, the mantra is expansion. Part of a fast-growing, VC-backed class of publishing companies, Vox consists of eight verticals including Vox.com, Curbed and Racked. All together, they reached 62.5 million uniques in February, up 19 percent year over year, powered by its much-vaunted content publishing system, Chorus. Sicha now reports to Bell, who left The Washington Post to co-found Vox.com.
Embracing conflict
As Bell saw it, the Awl Network's contrarian sensibility made Sicha precisely the right person for Vox. (Though the company hasn't completely eschewed off-site distribution; it just migrated its personal finance site, The Billfold, over to Medium.) She got to know him when she was at The Washington Post and trying to figure out her next move: She cold-emailed Sicha, having admired how he created a home for quality journalism at the Awl, and became one of a number of journalists who consider him something of an advisor.
"We care about brands at this company," she says. "And something the Awl did was set out to be that anti-authoritarian brand for the Internet. They came to be at a time when there was a lot of content farms on the Web and chaos and not quality work. He created a brand that had a very strong identity and kept that identity in a very smart way. But you almost have to have an expertise in all the things you're not doing to be that good at what you're doing. He built a successful business and not just with the Awl but the entire Awl network."
Sicha nods. "I think Melissa likes to introduce a certain amount of chaos to the system," he says. He and Bell spoke together on a recent afternoon in one of Vox's conference rooms. "So one of the things I find here is I'm sitting in a room with a great diversity of people with diverse opinions and experiences, and we're getting unusual answers. And sometimes conflicting answers, which is exciting."
It also was important that Sicha is a journalist at heart, and he brings curiosity and skepticism to the job that's valuable at this awkward time when publishers are figuring out where they stand in a platform-dominated world. And at Vox, which is trying to preserve a spirit of collaboration and transparency even with a headcount of 600, Sicha has the right personality, someone who is naturally driven share rather than safeguard information. ("Part of it is that I'm a reporter, part of it's I'm a gossip," he says.) Sicha became the de facto business head at the Awl Network — someone had to do it — and he rejects the idea that the editorial side should be closed off from knowing how their business actually works. "Static pods of people making things is bad for product, bad for edit, bad for business," he says.
'Unafraid of being fired'
Sicha, 44, got his writing start working at The Observer and Gawker, where he helped establish the gossipy and conversational tone that's become familiar all over the Web. Then, in 2009, he, along with Alex Balk and David Cho, launched the Awl out of Sicha's apartment in 2009 when Sicha and Balk's employer, Radar magazine folded, leaving both out of a job. Sicha fondly calls the network a "weird animal." At a time when other publishers were obsessed with searching for clickbait formulas and the next viral hit, The Awl went straight for literati appeal, publishing poetry, personal essays, and yes, media criticism. Being a self-funded publisher meant The Awl expanded to other verticals slowly. Office snacks came if money wasn't too tight, and six-day workweeks were the norm for Sicha.
Sicha made for an unconventional media executive. While other publishers prominently display traffic numbers around their offices, Sicha once changed the Chartbeat password without telling anyone, according to a 2015 profile on The Awl Network in Vox Media-owned The Verge. In the profile, by Josh Dzieza, Sicha is quoted saying that the idea of asking people about their Facebook or Pinterest strategy there "is literally just something that no one would ever say in this company because, well, we just don't care." (Sicha insists he never read the piece.)
Deciding to come to Vox, with its Midtown Manhattan offices and with all the trappings of corporate life (snacks!), surprised even Sicha.
"I haven't had a real job in so long," he says. "The great thing about being me is, I'm unafraid about being fired. I literally don't care. That frees me up. I'll just move to California or something and just start over. I can always go back to food service or non-profits." Still, he's made some concessions to his new employer; he now willingly signs NDAs when asked and forgoes jeans for khakis.
John Shankman, who was publisher of The Awl Network from 2011 to 2014, says Sicha's editorial background actually makes him well suited to the Vox role at a time when new distribution platforms are on the rise. "These aren't really content organizations," he says. "They've built the pipes. But ultimately the pipes are only interesting in what comes over them. He's going to be able to influence what sort of stuff comes over them."
Looking out for editorial
If Sicha may not seem like the most natural choice for his new role at Vox Media, the publishing world hasn't yet settled into a standard way of managing their platform relationships. Publishers are hiring platform ambassadors to fill those roles, but the role varies by publisher in terms of the person's background and where they fit in the organization. Still, he's a relative newbie; whereas other organizations can at least draw on people who have years-long relationships with platforms, Sicha is still meeting some of them for the first time.
At Vox, that role has until recently fallen to Bell and other people. Bell, for example, spearheaded Vox's relationship with Google's fast-loading mobile article initiative, Accelerated Mobile Pages. But with not only Facebook and Google but Snapchat, Pinterest and tons of messaging apps to contend with, Bell felt Vox needed someone to play a central role in figuring out where the company should spend its time and resources. Initially, Sicha's main focus will be on mobile, as it applies not just to Facebook and Google but messaging apps and apps in general.
Bell approaches the platform giants with an openness and optimism; with every new platform, she asks whether the publisher has an opportunity to make money there, now or down the road, and if it can expose its content to an audience that's not currently being reached on its owned and operated sites. Case in point is Snapchat, where Vox.com has a dedicated channel in the app's publisher section, Discover. Bell tells of how Kara Swisher of Recode, one of Vox's verticals, told Vox editor Ezra Klein that her son was a fan of the channel, saying, "We do feel like we're reaching 14-year-olds on Snapchat in a way that we wouldn't have the opportunity if we weren't on Snapchat."
Sicha is friendly and open and talks like he writes, with liberal use of exclamation points! On the subject of the platforms, he's more guarded. He sees platforms speaking a different language and having slightly different values from publishers. He shares the concern many do of how publishers will protect their brands when their content lives exclusively in someone's social feed.
"As an editorial person, I'm kind of old-fashioned. I'm used to writing a bunch of words on the page," he says. "I recognize in myself things that scare me. So, how do I know what that's attached to when I see it somewhere else? How do people know how to get back to my url or handle on a platform?"
But he believes platforms and publishers have shared interests, too. "There's not a lot of conflict between us and platforms," he says. "That is one of the things that surprised me. There's a Venn diagram where we overlap.
"So listen, I'm wary, I'm like interested, but I'm also ambitious and eager to try things. So we'll always we're always game to try things, And we'll notice when they don't feel good," he says.
"You're a cynical optimist," Bell says.
"Yes…I like the aggressive spirit here. I love an aggressive newsroom," he says.
"There's an aggressive spirit across this company. Everybody questions," Bell says.
"People need to ask stuff out of their department," he says. "I want people to think, like, what the heck are we doing?"
Time's up: Sicha has to attend another meeting. "I have to see a partner that I love," he says, no doubt with at least some degree of irony.
https://staging.digiday.com/?p=167704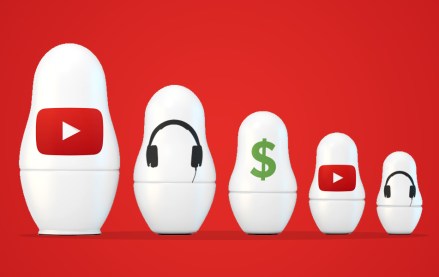 August 17, 2023 • 3 min read
Adalytics Research asks, 'Are YouTube advertisers inadvertently harvesting data from millions of children?'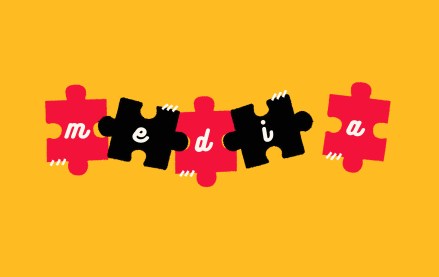 August 17, 2023 • 10 min read
Publishers' Q2 earnings reveal digital advertising is still in a tight spot, but digital subscriptions are picking up steam.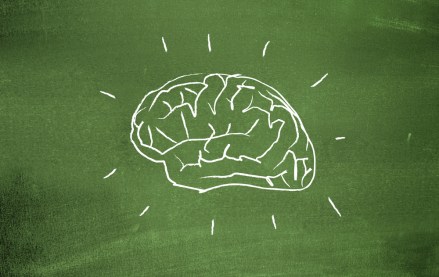 August 17, 2023 • 5 min read
Experts reflect how the failures of social media and online advertising can help the industry improve the next era of innovation.