Video Briefing: Netflix is huge, but don't compare it to the box office
January 3, 2019 • 6 min read
•
•
Are you going to CES? Sign up for our custom CES Briefing, which will give you the latest and greatest from Las Vegas every morning. You can also sign up for an invite to a dinner we're hosting with VideoAmp on the future of video.
—
Netflix still gets to grade its own homework and still gets to play by a different set of rules than any of its traditional competitors. That's one of the biggest reasons why the company continues to outmaneuver and swallow up the entertainment industry.
The key hits:
Netflix said more than 45 million accounts streamed at least 70 percent of the horror film "Bird Box."
But Netflix's numbers can't be verified with an independent third party.
The number shouldn't be compared to box-office performance, because clicking to view on Netflix and going out and purchasing movie tickets are fundamentally different behaviors and metrics.
Netflix itself likes to compare itself to the box office, which is more about demonstrating — especially to talent — the powerful reach of its platform.
The company also has successfully maneuvered the market into judging it by its own, preferred set of rules: metrics such as subscriber growth and "time spent," rather than profits.
On Dec. 28, Netflix tweeted that more than 45 million accounts watched the Sandra Bullock-starring horror movie "Bird Box" within the first seven days of the movie's release. The typically ratings-averse company later clarified to Variety that in this instance — and only this instance — it was counting Netflix accounts that watched at least 70 percent of the movie, which runs for 2 hours and 4 minutes. Each account could have also included multiple views and viewers, according to a company spokesperson. (That said, also remember that we can't independently verify that 45 million accounts watched most of "Bird Box" over the course of one week. We just know that Netflix said they did.)
Make no mistake: 45 million accounts is huge. Forty-five million accounts spending nearly an hour and a half watching something is huge by TV standards and by movie standards. But it's not the same thing as 45 million people going out and buying movie tickets. There is no comparison because the businesses and metrics are so fundamentally different.
It feels obvious to point out that sitting on your couch clicking on "Bird Box" is much easier to do than going to the movie theater. It's also a different type of decision for the customer than purchasing tickets. But sometimes the obsession over Netflix and how it's disrupting the movie business turns into nonsense.
Netflix itself likes to promote this comparison. According to Variety, Netflix chief content officer Ted Sarandos last month said that the Kurt Russell-starring movie "The Christmas Chronicles" was viewed 20 million times in its first week — which would be the same as a $200 million box-office haul.
Of course, that's not true. But there's value, for Netflix, in making that comparison. It's a great way to boast about its global reach. It's also a great way to indirectly pitch yourself to film directors and actors that might have been considering doing something with Netflix, but haven't made the leap yet. (There's a separate, related argument about talent feeling their work gets lost on Netflix unless it gets promoted by the platform, but that's a different conversation for another day.)
It's true that Netflix is huge and is building potentially unparalleled scale. But Netflix has also helped warp the definition of success in the entertainment business and gets measured by its own handpicked set of rules — which it's conveniently great at following.
Netflix CEO Reed Hastings likes to say that Netflix's biggest competitor is not HBO or Amazon, but sleep. The more time you spend on Netflix is less time you could be spending on doing other things. That's true and it sounds really great when said on stage, but it's not new. Movie theaters are competing for your time, too.
Netflix has been able to use that kind of messaging to grow into a global behemoth. In doing so, Netflix has also racked up billions of dollars in debt. As long as the company keeps beating subscriber estimates every quarter, investors will play along. Because it's told everyone that subscriber growth and "time spent" and all of these other metrics are the yardstick — not profits just yet.
Can Disney, HBO and other traditional companies play this game? It's a big question that 2019 will only begin to answer.
Confessional
"There are layers to the MediaLink situation [at CES]. Did you get invited? Did you have to wait in line once you got there or did you get whisked in? The funny thing is watching agency CEOs and CMOs who have multi-billion dollar budgets being forced to wait in line. What's interesting is seeing how they position their bodies so people can't see their faces. Is their head down as far as it can be pretending to look at their phone? Or are they pretending to be on the phone, but they can't hear because it's so loud, so they cover their other ear with their hand — which allows their arm to block their face." — Marketing exec
Numbers don't lie
$433 million: eMarketer's projection for how much ad revenue Roku will generate in 2019.
What we've covered
Inside the growing measurement war between Nielsen and Comscore:
Industry executives hope for a cross-platform measurement product, but don't believe one is imminent.
Nielsen and Comscore both made strides in 2018, but some of the progress has recently stalled, ad buyers said.
Read more about measurement here.
Five things we learned about AT&T's media and ads business in 2018:
AT&T wants to be a one-stop shop for digital video advertising.
The company will also have a (growing) portfolio of streaming services.
Read more about AT&T here.
What we're reading
Roku has finally launched its own subscription channels program: Roku users can now buy subscriptions to Showtime, Starz and Epix, among other cable and digital programmers. This is Roku's version of Amazon Prime Video Channels, which continues to be responsible for a significant percentage of subscriptions to streaming video apps. An important thing to note and as we've reported in the past, Roku is increasingly moving its platform and business through the Roku Channel, which is one of the most popular free apps on Roku. These channels will be made available only through the Roku Channel.
The most popular shows on Netflix might be leaving soon: If Netflix is willing to pay $100 million for the rights to keep streaming "Friends," how much would it pay for the U.S. version of "The Office," which is reportedly even more popular on the platform? Would NBCU, which controls distribution, even sell it to Netflix? Something to keep an eye out as traditional media companies launch their streaming services.
https://staging.digiday.com/?p=316957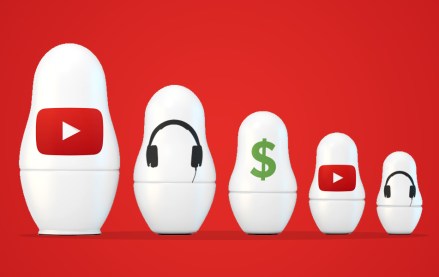 August 17, 2023 • 3 min read
Adalytics Research asks, 'Are YouTube advertisers inadvertently harvesting data from millions of children?'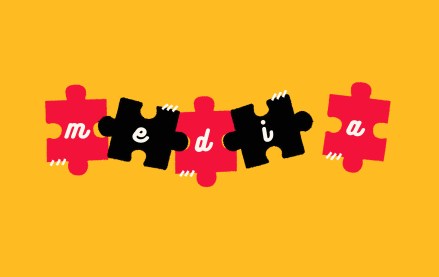 August 17, 2023 • 10 min read
Publishers' Q2 earnings reveal digital advertising is still in a tight spot, but digital subscriptions are picking up steam.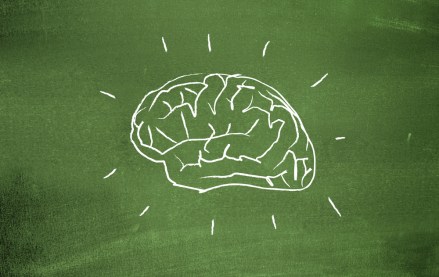 August 17, 2023 • 5 min read
Experts reflect how the failures of social media and online advertising can help the industry improve the next era of innovation.